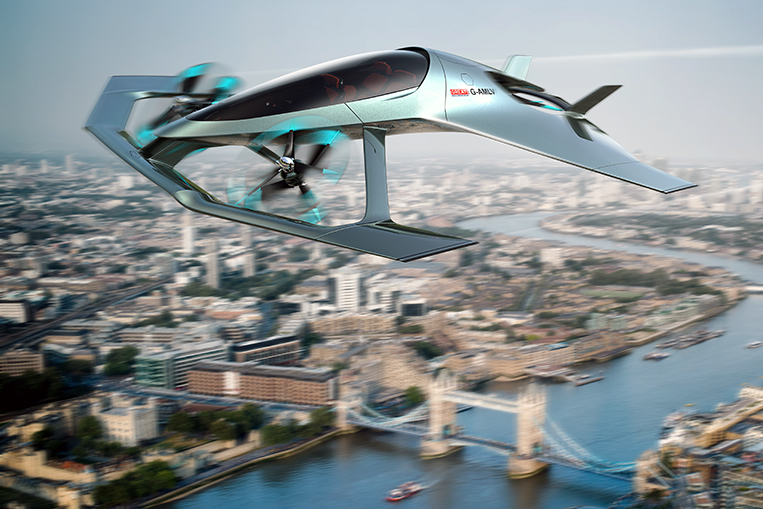 Normally, the field of flying cars is populated by futuristic-sounding Silicon Valley startups or men-in-sheds outfits that like to promise much and often deliver little. So it comes as a bit of a surprise to receive a press release that contains the words "flying car" and "Aston Martin" in the same sentence. But AM being the posh Brits that they are, the thing is not actually called a flying car. That would clearly be much too common a term to use. Instead, we have here the Volante Vision Concept, your luxury personal transportation vehicle of the future.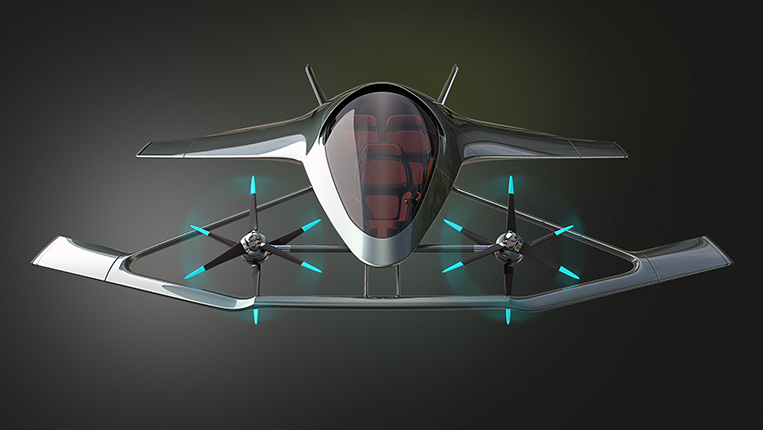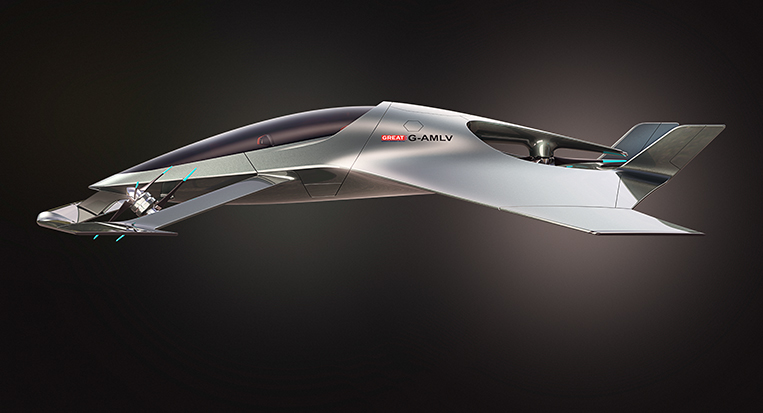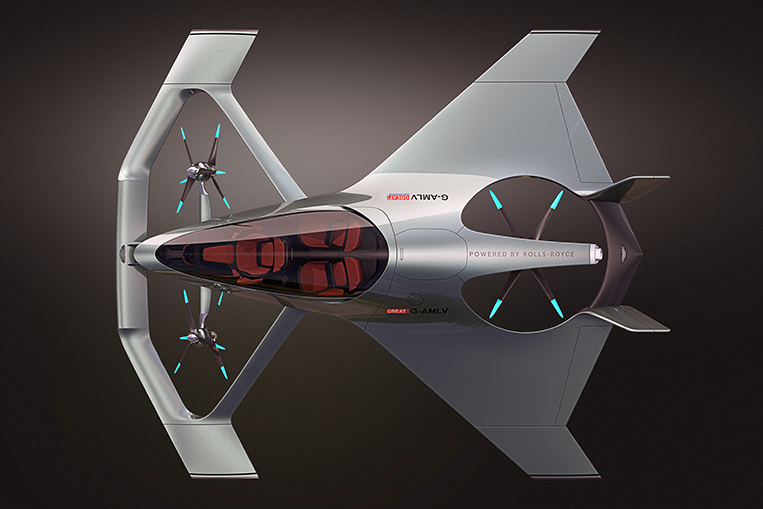 Officially referred to as a flying autonomous hybrid-electric vehicle, the Volante Vision Concept has space for three adults and doesn't need a runway to get into the air or come back down again, thanks to its vertical takeoff and landing capabilities. It is meant to be a glimpse into the future, where well-off commuters will apparently travel to work by taking to the skies, leaving the great unwashed stuck in traffic a thousand feet below. While it may look like it jumped straight off the pages of a superhero comic book, it's actually a lot more than just a few computer-generated renderings showing it whizzing above London.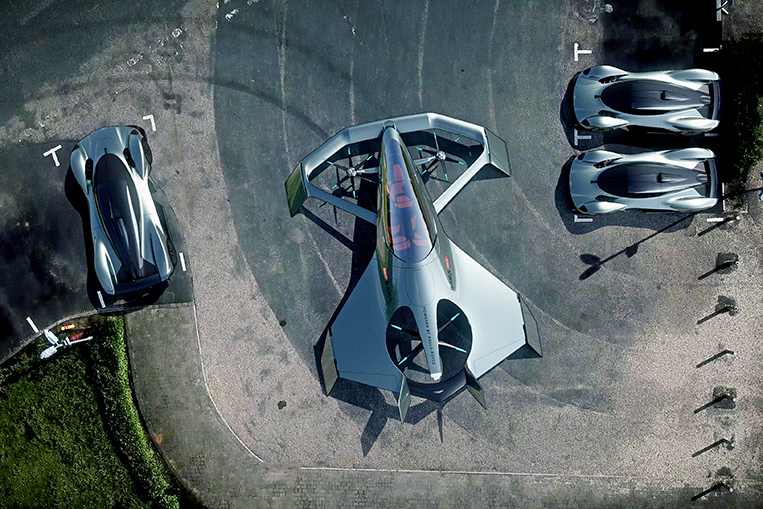 Aston Martin chief creative officer Marek Reichman, the man behind the flowing lines of the new DB11 and the outrageous-looking Valkyrie hypercar, was responsible for the stunning design of this tiny lounge with wings. But to ensure that whatever he drew up could actually fly, the company had to call in some specialist help. Not known for doing things half-heartedly, Aston Martin president and CEO Andy Palmer picked up the phone and invited aerospace experts from Cranfield University, Cranfield Aerospace Solutions and Rolls-Royce PLC to join the project.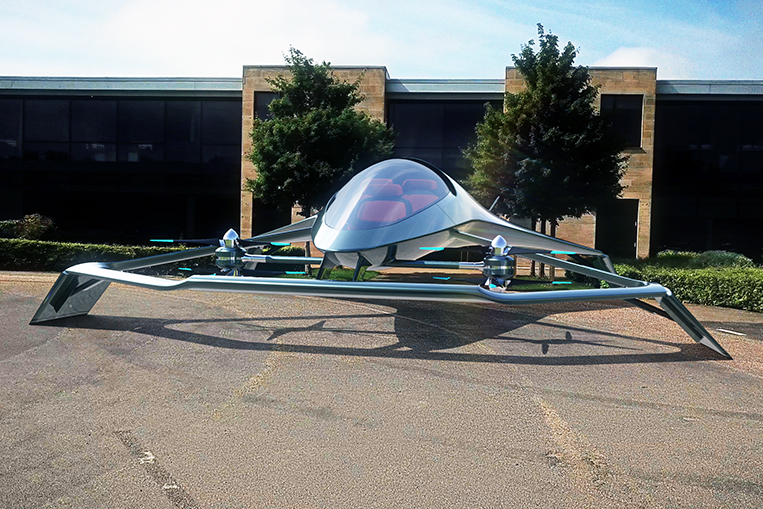 The latter is the aerospace side of the famous Rolls-Royce brand and not to be confused with the BMW-owned luxury car manufacturer. Having already developed jet engines for commercial and military aircraft—as well as hybrid-electric systems for ships and trains—Rolls-Royce is adding some serious engineering firepower to this project. This is further helped by the boffins from Cranfield University, a school that likes to think of itself as a leader in the field of aerospace, and which also happens to be the only university in Europe to own and run its own airport. It's safe to say they know aviation there, and they have the alumni to prove it. Previous attendees include Warren East, CEO of Rolls-Royce PLC, and Ralph Hooper, designer of the Hawker Siddeley Harrier jump jet.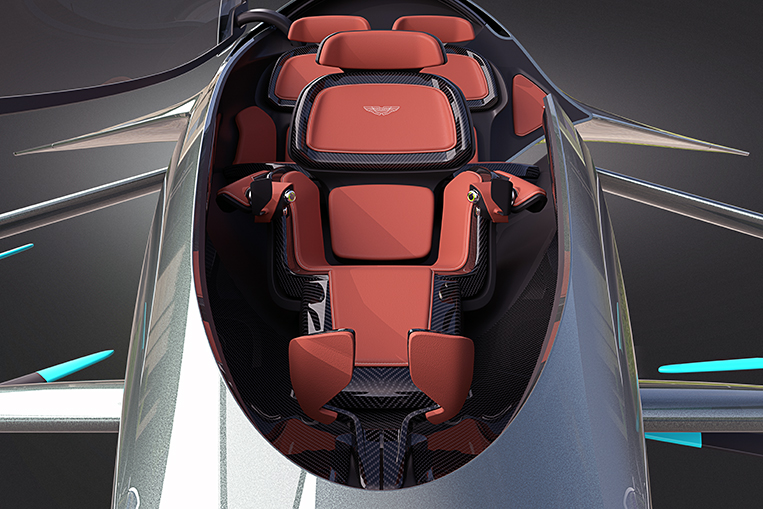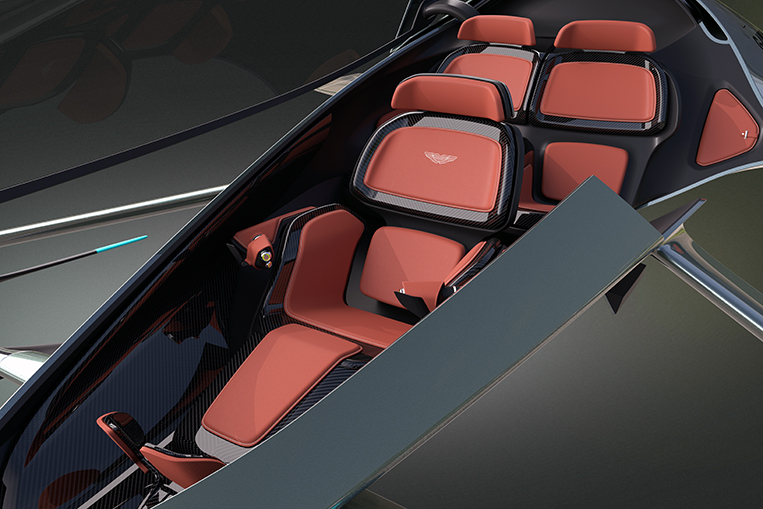 A company called Cranfield Aerospace Solutions is adding another 20 years of experience to the mix, and together the four firms are trying to create a new way to get us around cities. No specifications have been released yet, and the Volante Vision Concept is exactly that—a concept. But seeing the brain and the engineering power involved in this project, I'd say it has a bloody good chance of actually creating something we will see above us in the not-so-distant future.