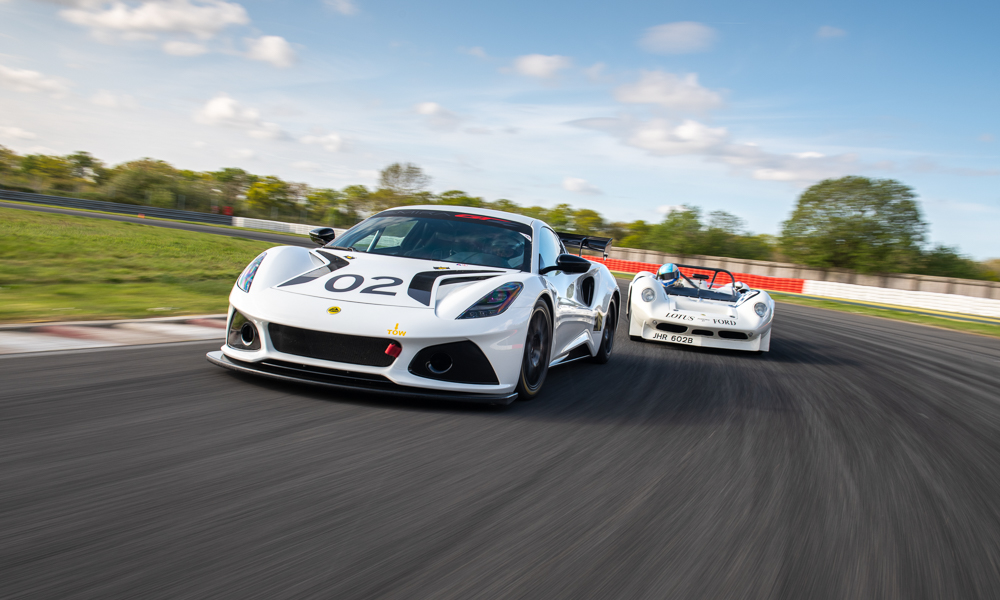 Racing has always been part of Lotus's blood, so it's no surprise that the manufacturer would take its new models racing in any form.
Take the Emira, for example. This is the brand's last internal-combustion-engined model, and we just got an announcement that it would be receiving a model that complies with FIA GT4 regulations a few months after the road car's debut. The car was then a render, but eight months later, the real car has made its debut at the Hethel test track (in Norfolk, United Kingdom), showing off what the racer is capable of.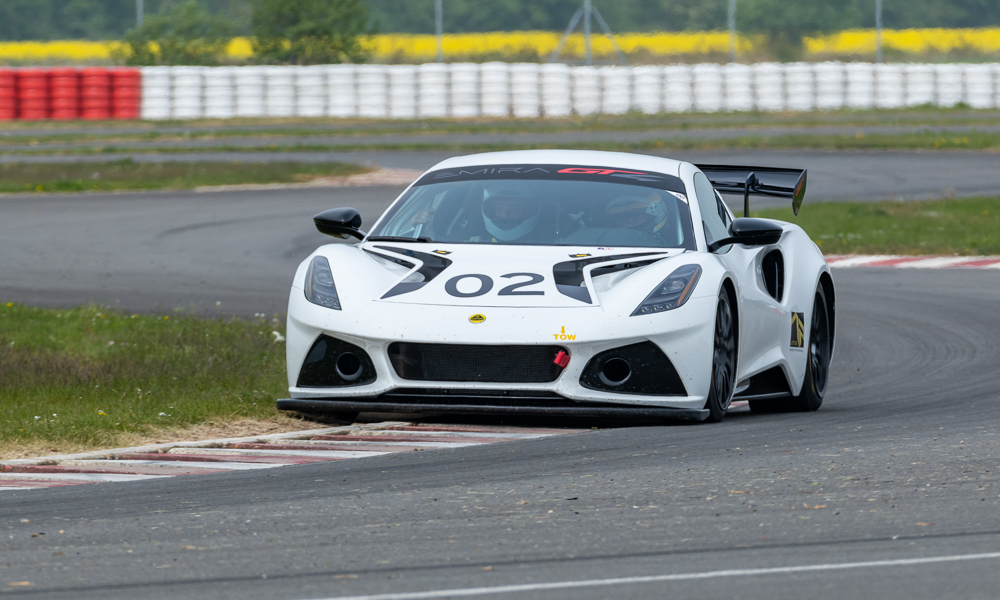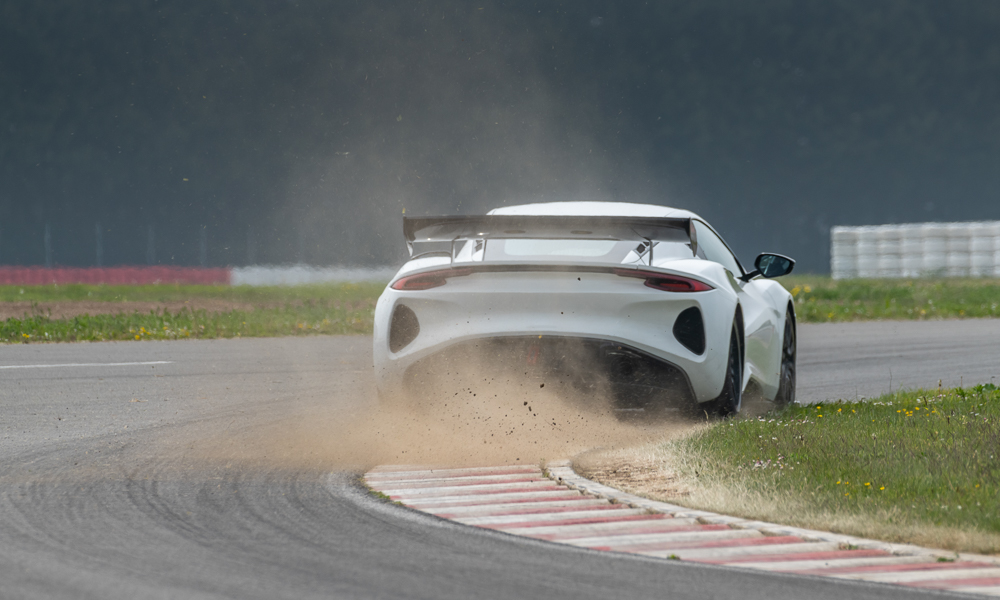 Just like we said before, the Emira GT4 will be powered by a supercharged 3.5-liter Toyota V6 called the 2GR-FE. Peak power is pegged at 400hp, and a six-speed Xtrac sequential transmission with a limited-slip differential sends power to the rear wheels.
Handling-wise, it rides on a double-wishbone setup up front and back with Öhlins dampers, and front and rear anti-roll bars. There's a competition-spec brake system with a Bosch adjustable motorsport-grade antilock braking system. Finally, it rides on staggered Pirelli GT4 rubber that wraps 18-inch forged-aluminum wheels.
As with most FIA-compliant race cars, there's a safety package that comprises a roll cage, a 96L fuel tank, a racing seat with a six-point harness, and a fire extinguisher. With an aluminum chassis with composite panels, the car's dry weight comes in at 1,300kg.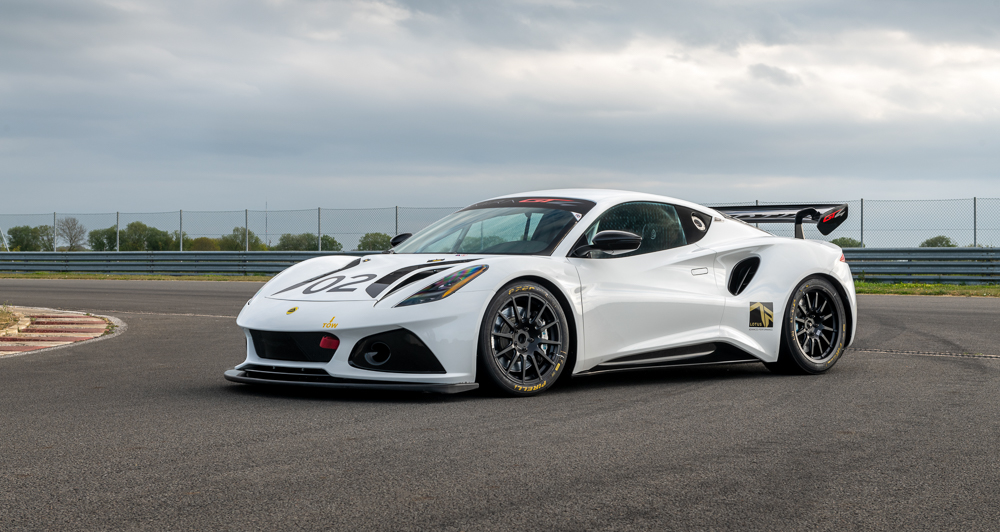 This is the first model from the Lotus Advanced Performance division, which is the automaker's motorsport and experimental arm. But of course, these Emira GT4 race cars are hand-built in the UK in collaboration with the RML Group, which is responsible for some crazy cars.
If you're interested, you'll have to wait for a little bit as the first year of its production has all been spoken for. The automaker plans to ramp up production for 2023, and it will cost you a hefty £165,000 (P10,700,000) sans taxes and delivery.