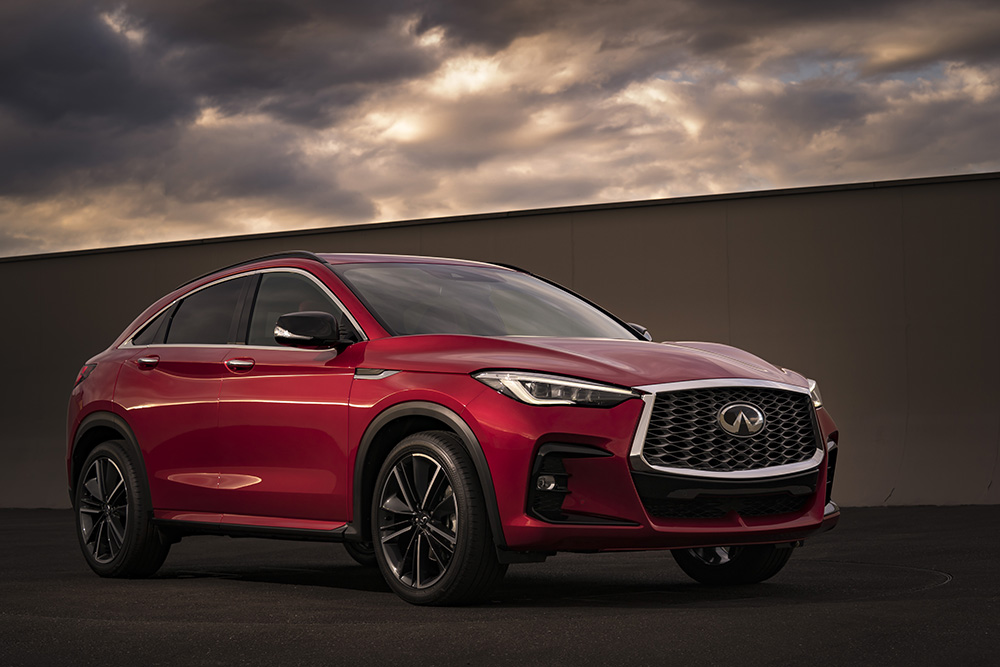 The luxury car market is all about having your cake and eating it, too. Power, comfort, convenience and style are hallmarks of any premium automobile, and the all-new Infiniti QX55 pushes the latter in a way that will surely dominate hapless motorists's rearview mirrors.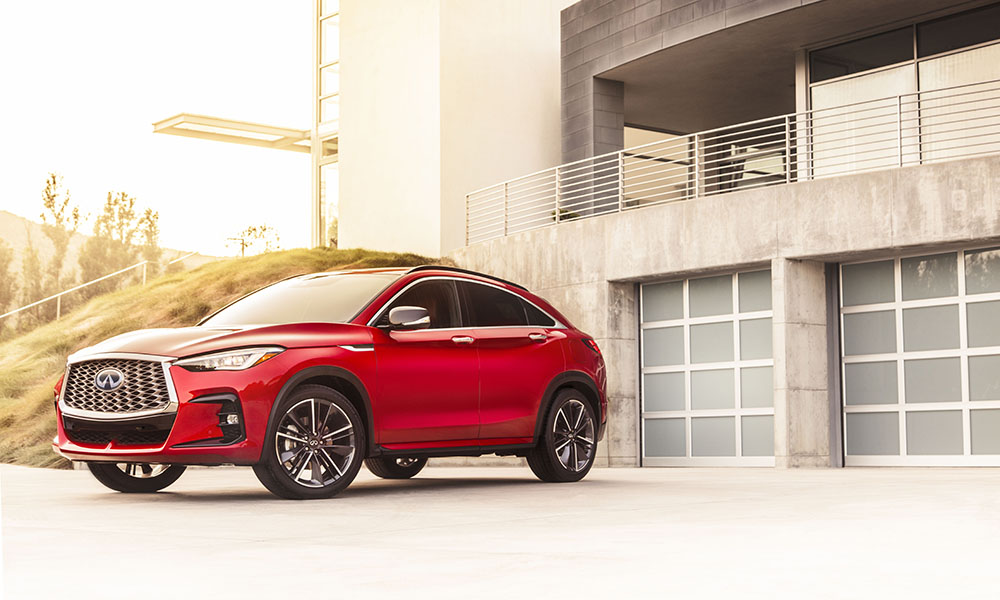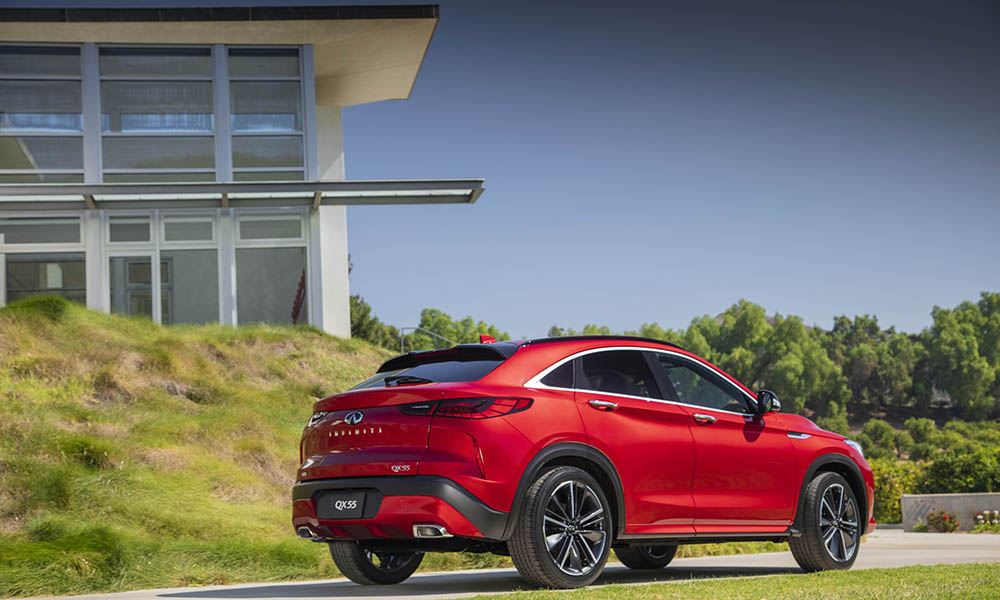 The grille has often been the symbol of a marque's prestige, with manufacturers coming up with ever bolder designs that must be the equivalent of chest-beating among alphas. With the QX55, it's a double-arch affair with geometric inner mesh said to be inspired by the folds of Japanese origami. From afar, we can't help but liken it to a cheese grater (a very expensive grater, of course), and it's flanked by the brand's signature "human eye" headlamps. To be honest, it looks like it escaped from the set of a live-action Cars film, but who are we to question the fashion sense of buyers who will pony up the cash for this status symbol?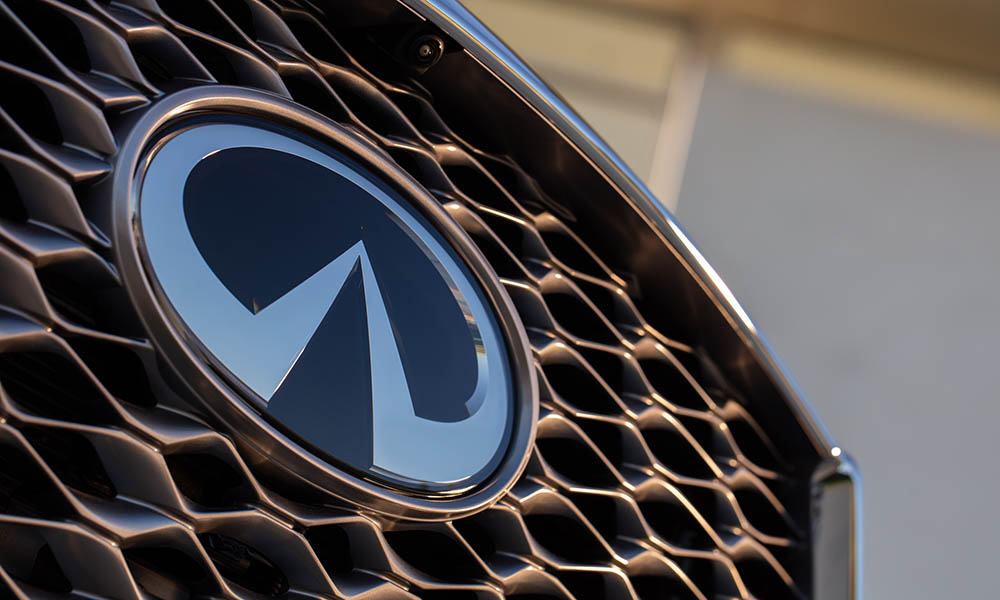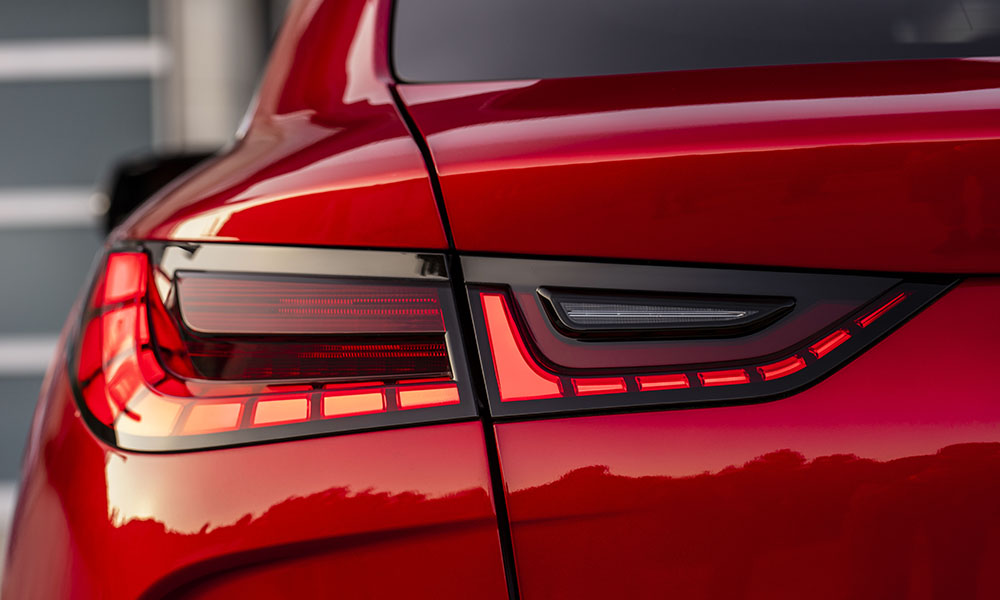 The rest of the body is just as bold with inset fog lamps, a clamshell hood with subtle bulges at the edge to evoke coiled muscles, deeply sculpted flanks anchored by 20-inch wheels, and intricately detailed "digital piano key" taillights. It's all quite interesting to behold, and while the jury's out on whether one could say it's a beautiful machine, at least no one can dismiss it as a boring-looking car.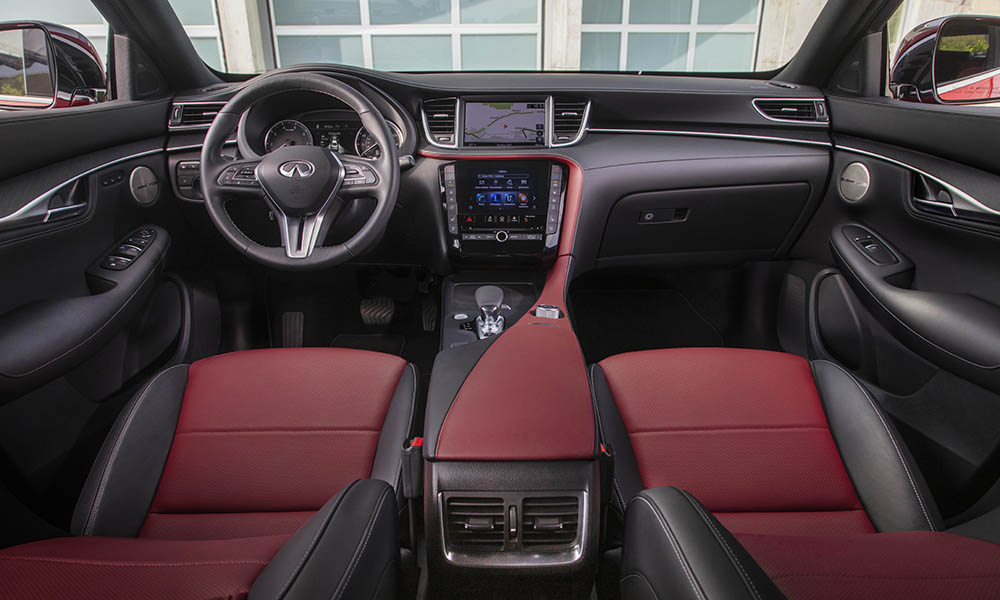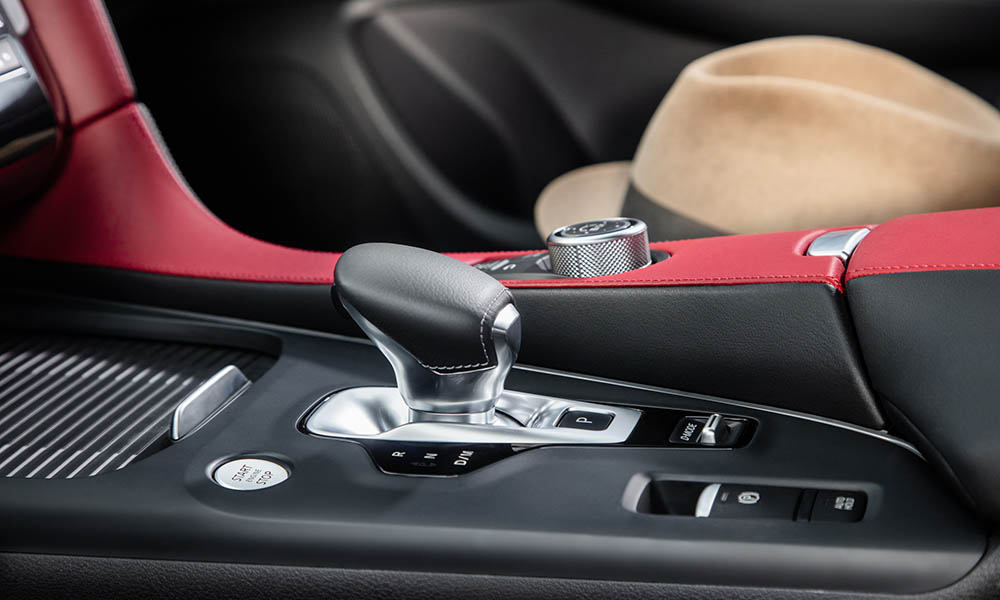 The interior is a much-calmer, near zen-like cocoon with a low dashboard, sensuous curves on the console and door panels, and rich leatherette, leather and brushed-aluminum trim. The QX55 has up to 98.3cm of rear legroom and 762L of cargo space behind the second row—numbers that Infiniti claims are superior to competitors from BMW and Mercedes-Benz.
The cockpit is equipped with dual, high-resolution touchscreens for infotainment and vehicle controls, and this is the first Infiniti to offer wireless Apple CarPlay connectivity. The Bose Performance Series audio system offers up to 16 speakers, utilizing custom-engineered tweeters, woofers and other speakers placed strategically inside the cabin for a personal concert experience. It's also equipped with an LTE-compatible connection for on-the-go Wi-Fi hotspot capability that can support up to seven devices.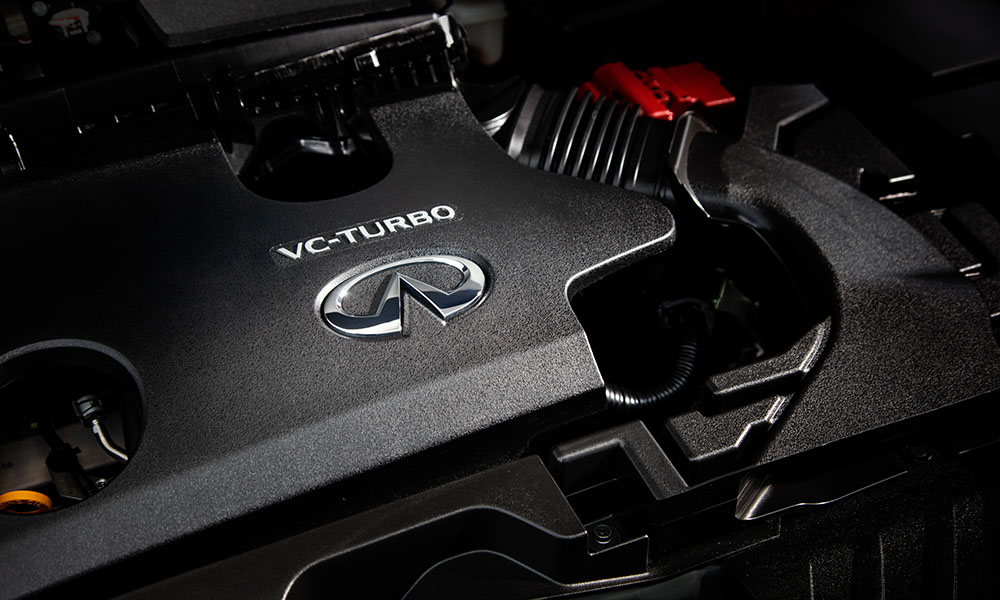 Powering the QX55 is a variable-compression 2.0-liter turbocharged four-cylinder engine rated at 268hp and 380Nm. The VC-Turbo lump constantly varies its compression ratio between 14:1 and 8:1 to deliver high efficiency or high output depending on the rev range and situation. A patented multilink system alters the piston stroke, while the turbocharger maximizes efficiency compared to a naturally aspirated engine.
It's paired with a continuously variable transmission with shift-by-wire technology for instantaneous response. All-wheel drive is standard on all QX55 variants. It starts with a 50:50 front-to-rear split at launch, then shifts 100% of power to the front wheels if no loss of traction is detected. At the onset of slippage, up to 50% of power is transferred to the rear wheels. Active Brake Limited Slip technology also brakes individual wheels for better side-to-side grip when needed.  The four-wheel independent suspension has MacPherson struts up front and a multilink setup at the rear.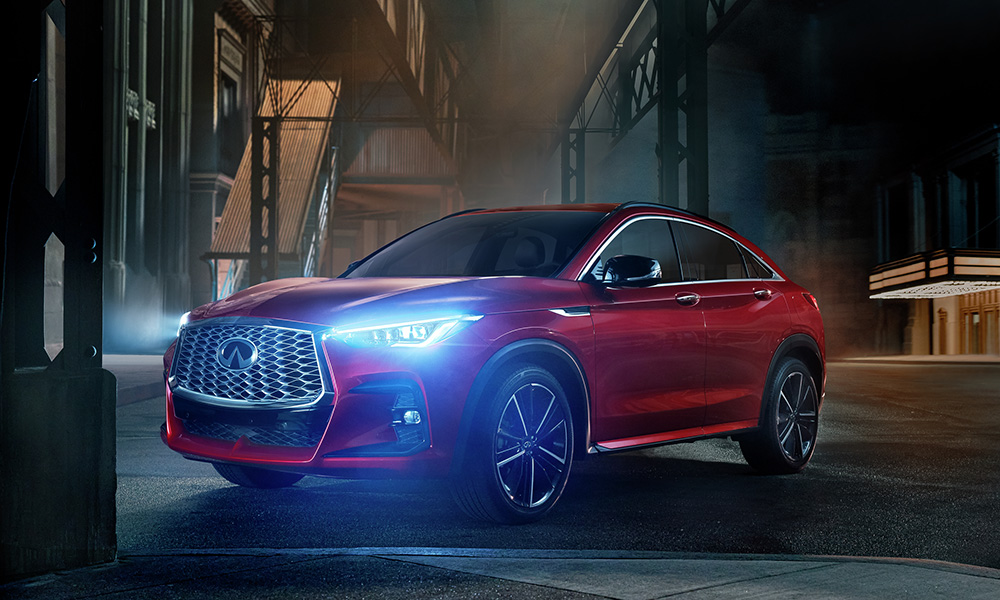 Advanced driver aids include ProPilot Assist that helps steer, brake, accelerate and center the vehicle in its lane. A heads-up display is projected onto a nine-inch area of the windshield, and shows warnings for slower vehicles or traffic (or whenever the electronic assists are triggered).
The Infiniti QX55 will be available in the US and Canada in spring 2021 (that's Q1 2021 for us Asians). With other Japanese luxury automakers upping their game, it's high time for Nissan's upmarket brand to go on the crossover offensive.