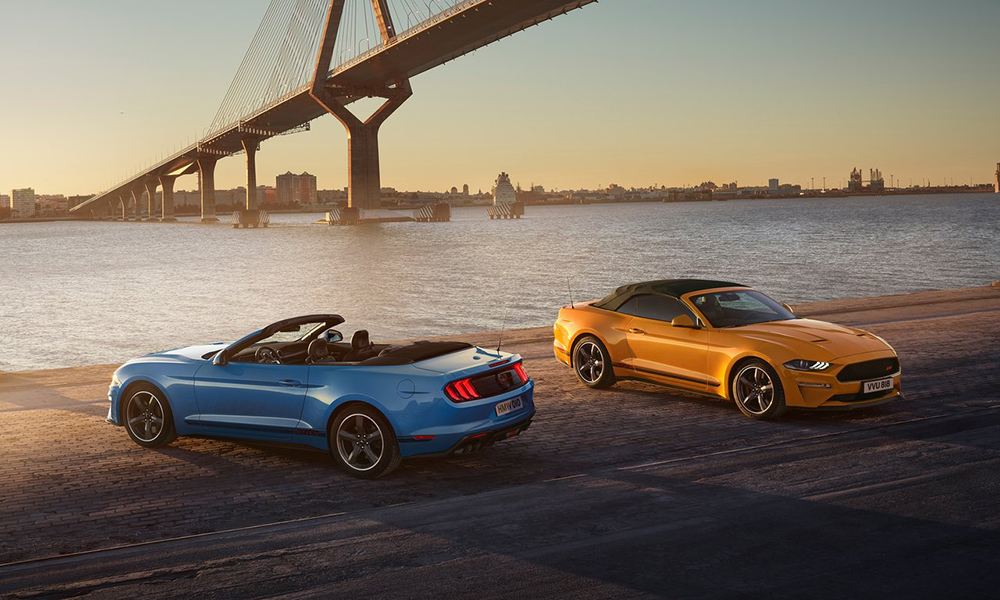 Take a stroll out on a Sunday, visit a car show, or go to a local car meet, and you're very likely to see a Ford Mustang of any form there.
If it isn't already obvious enough, that pony/muscle car is the world's best-selling sports coupe (according to registration data from S&P Global Mobility). And it has managed to hold that title for seven years straight. A perfect gift for the badge's 58th birthday this year.
According to Ford's internal data, the United States makes up the bulk of Mustang demand, or 76% of global sales. Other markets that had a growth in sales last year include New Zealand (54.3%), Brazil (37.3%), and South Korea (16.6%). Retail orders also nearly doubled in 2021 compared to the prior year.
Whether it's the 2.3-liter EcoBoost in-line-four model, the 5.0-liter Coyote V8-powered GT or Mach 1, or any of the Shelby twins (one of which you can buy locally), there's a performance tier for every enthusiast out there. And there are countless special editions, including the Shelby GT500 Heritage Edition, the GT California Special, and the Mustang "Ice White" edition.
Of course, you can't forget about the Mustang Mach-E, the odd horse in the family, which also had a very strong first full year of sales despite having an entirely new source of propulsion under its hood.
The car will continue to live on in the future in both forms under the Ford+ plan, so there truly will be a Mustang for every enthusiast out there.