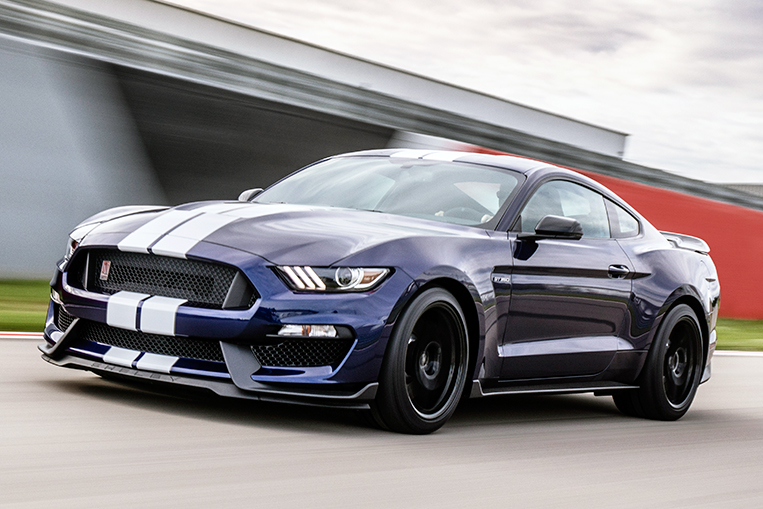 Here's a pony we wish Ford would bring to the Philippines. Positioned below the upcoming Shelby GT500 sits the newly upgraded 2019 Mustang Shelby GT350, the less crazy horse for the masses that the company claims will be its best track weapon yet. Equipped with a monster where other cars have an engine—and clever bits from Ford's racing department that are supposed to help it stay shiny side up—this strapping steed is apparently the latest word in Daddy Does Daytona at the local track day, or in daily school runs, where most of these cars will probably find themselves.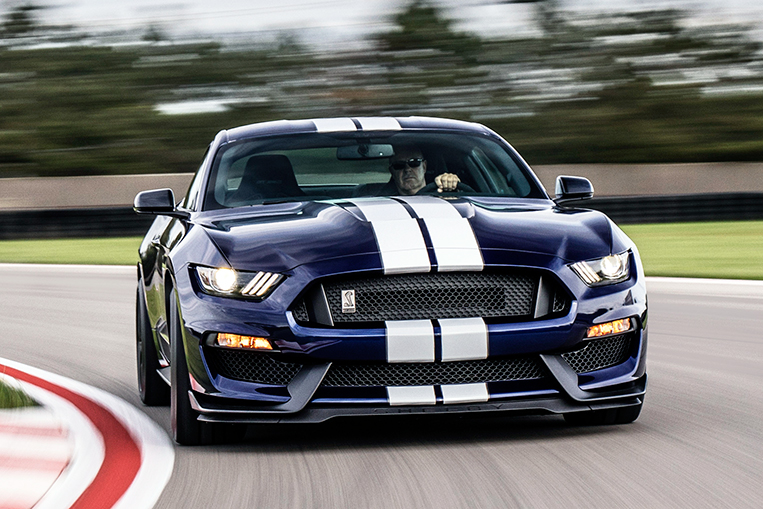 Let's start with the engine. Hidden under that striped hood sits a lump of metal able to give any Greenpeace activist an instant panic attack. The high-revving 5.2-liter V8 puts out 526hp and 582Nm, which should be plenty enough to ensure you're staying on the Christmas card list of your local gas station and tire store. The powerplant, which Ford says is the most powerful naturally aspirated production engine it has ever made, can spin the crankshaft up to 8,250 times every minute, with the resulting mini-earthquake being sent to the rear wheels via a six-speed manual transmission.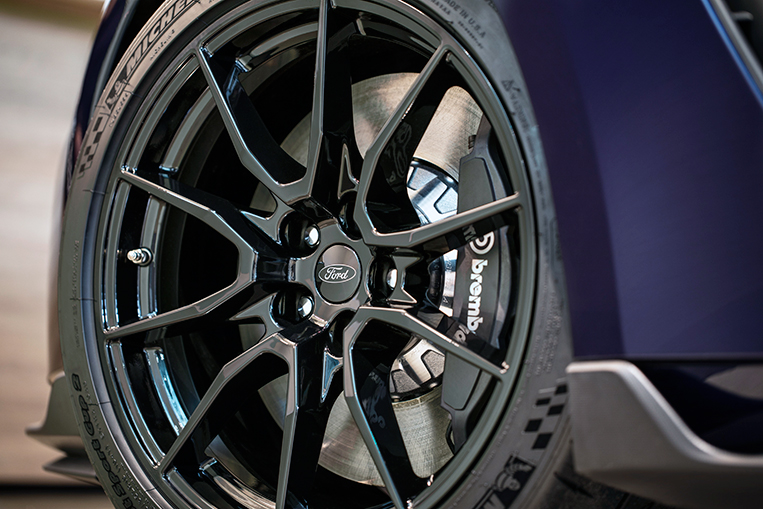 The job of trying to turn all that energy into forward motion goes to specially developed Michelin Pilot Sport Cup 2 tires that are wrapped around new 19-inch aluminum wheels, and measure a hefty 295/35 at the front and 305/35 at the rear. The MagneRide active suspension was also upgraded for the new model year, while the onboard anchor is provided courtesy of six-piston front and four-piston rear calipers by Brembo. The American carmaker is also keen to point out that even the power steering and the traction control received a makeover, and were fine-tuned based on hundreds of hours of on-track testing, with the result presumably being a car that you can let your inner Ricky Bobby out in (but hopefully without making a fool of yourself).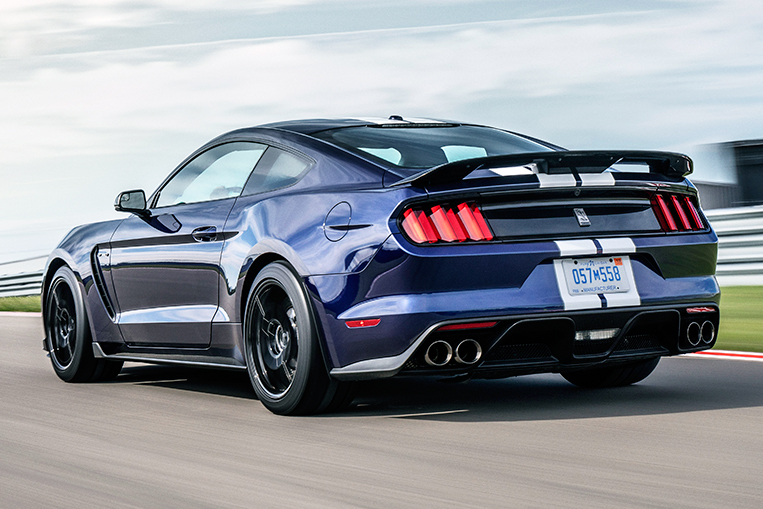 On the outside, this refreshed thoroughbred gets a new rear spoiler with an optional Gurney flap—a small tab attached to the trailing edge of the wing that increases downforce and was originally invented by American race driver Dan Gurney in the 1970s—and a new wind tunnel-tested grille closeout that finds its origins in Mustang racing cars. Once inside, the driver can either strap himself into the standard Recaro race seat or opt for a power-adjustable comfort version that still makes him feel like a race driver but with a much-reduced risk of experiencing a slipped disc.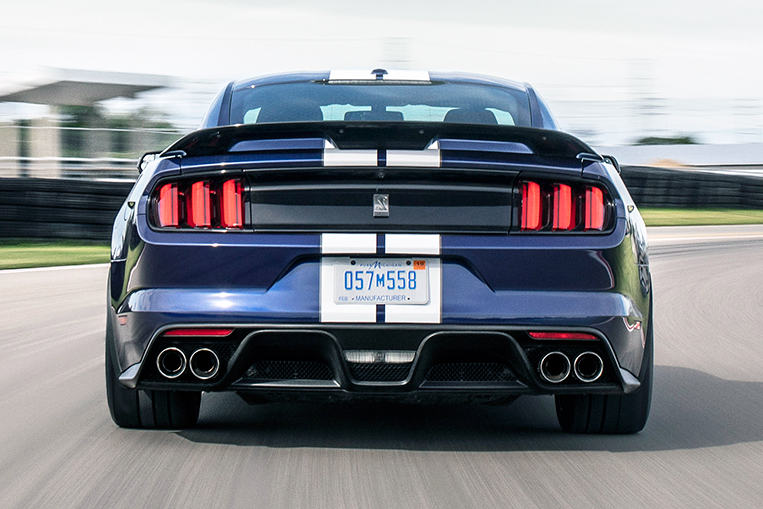 Finally, screams of terrified passengers can be drowned out with a new, high-performance 12-speaker Bang & Olufsen Play audio system that is controlled via an eight-inch touchscreen. The new Mustang Shelby GT350 will be available from early next year, with prices not yet released. We really do hope that Ford Philippines is considering bringing over either this one or (even better) the yet-to-be-unveiled GT500, as the sound of an angry V8 is something we can never get enough of.