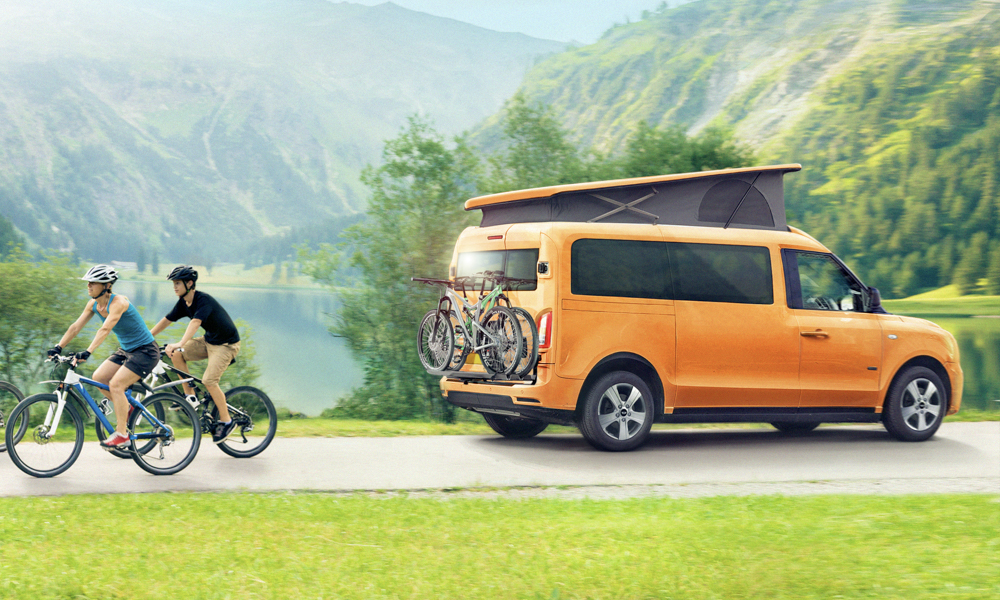 If you haven't heard of the London Electric Vehicle Company (LEVC), it's a Geely-owned sub-brand that's responsible for building an electrified version of the iconic London black cab called the TX. It also makes a hybrid cargo van called the VN5, so it's obvious that the manufacturer's lineup is pretty much all business-oriented.
Well, the company is looking to expand into the leisure side of the market by introducing a camper van. The LEVC e-Camper is based on the VN5, so you get the same electric range of 98km from a 31kWh battery, going all the way up to 489km when its three-cylinder gasoline engine kicks in.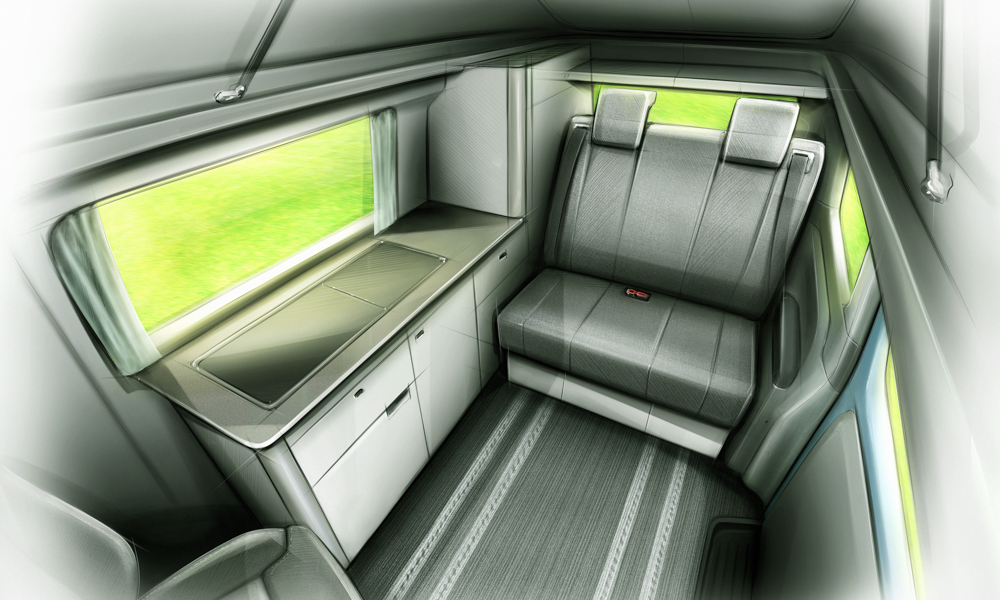 The e-Camper sports some styling cues of the TX cab and comes in a lot more colors to help you stand out from other camper vans. You get a couple of windows at the back and a pop-up roof. But the changes don't end there.
The cavernous load bay is filled with amenities for a family weekend at a far-off campsite. You get an integrated electric kitchen, a central folding table, and a second-row bench seat that transforms into a bed. The pop-up roof has additional bunks for two people.
And when it's time for you to set up camp, the front seats can swivel 180°. Slide the rear bench backward and you have a dining area with the folding table. Raising the roof allows occupants to stand up straight inside the e-Camper, and the large sliding door makes it easy to get in and out of the van. It will also be available with racks that can accommodate bikes or surfboards.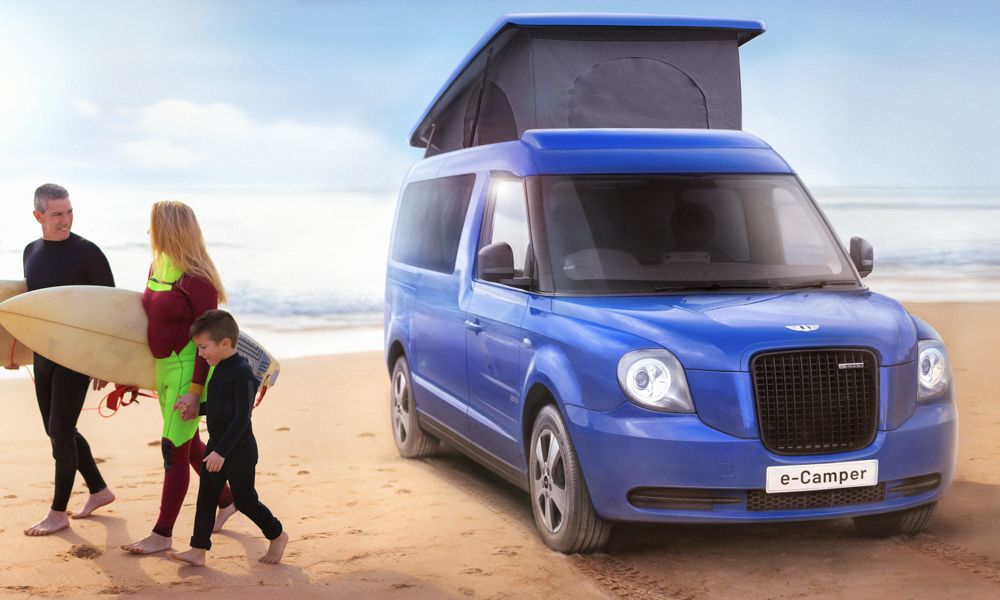 The first deliveries of the e-Camper will take place in the fourth quarter of 2021 with a list price of €73,000 (P4.22 million). It's a little steep compared to other camper vans its size, but you have to remember that it comes equipped with an electrified powertrain. In a way, you get to save the environment that you're vacationing at.