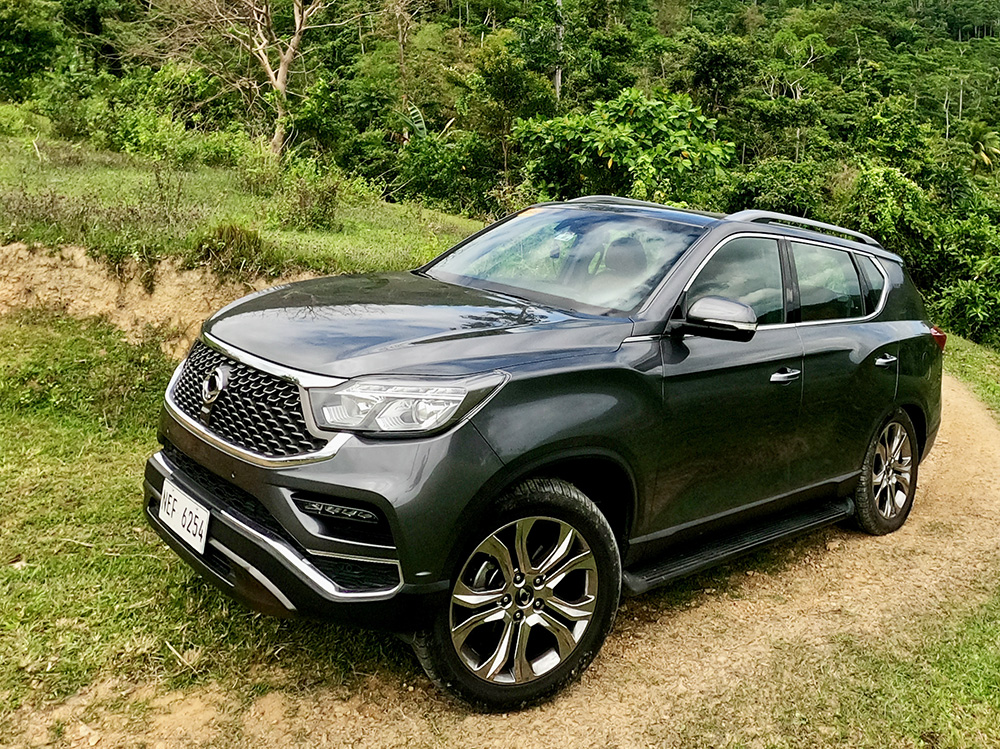 Every month, I go to the island of Marinduque for business, so it's a good opportunity to try out whatever vehicle is available at the moment. Particularly in the town of Santa Cruz, there's a steep set of hills I have to traverse. The roads there are newly paved farm-to-market roads, but they're narrow, ground clearance is tricky, and the gradient hits up to 20%. What's more, once the road ends, the soil is soft and slippery since it's loamy clay. A 4×4 vehicle is highly recommended if you don't want to get stuck.
When SsangYong offered to lend me the Rexton, I was curious to see how it would fare on my four-day trip to the island, especially as I'd be taking my family along this time. The last SsangYong I borrowed was a Musso way back in 2018, an admittedly impressive midsize truck that did well to erase all the bad memories of the brand that I had back in the late '90s. As the Korean giant's midsize SUV, the Rexton has to compete with popular, top-of-mind choices like the Toyota Fortuner, the Nissan Terra, and the Mitsubishi Montero Sport. But inflation, taxes and various other reasons have caused the prices of these stalwarts to reach the P2.2-million mark for top-of-the-line variants, and the Rexton stickers for P2,260,000 (low whistle).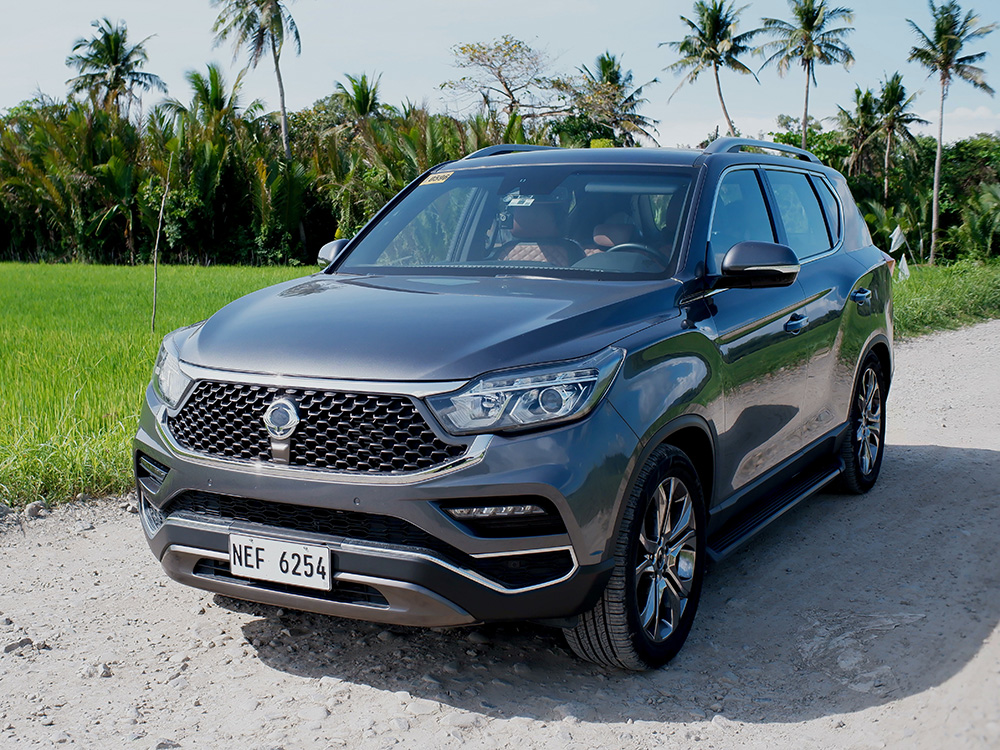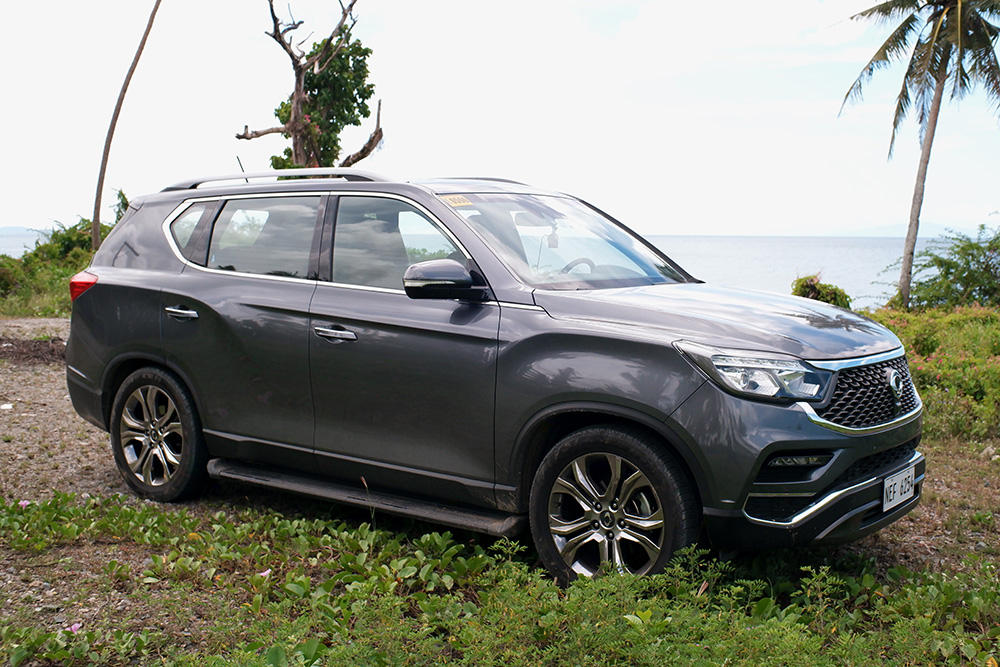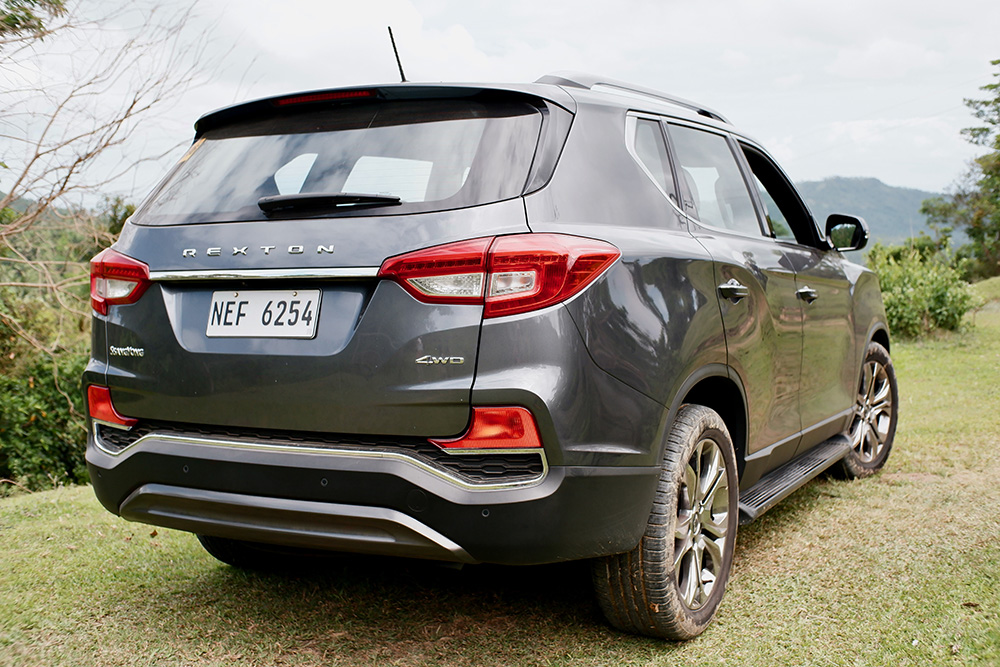 In its defense, the Rexton does look expensive, albeit in a low-key manner. The smoothly contoured, chunky exterior has bits of chrome trim to liven it up, but it's forgettable and you'll have trouble finding it in a parking lot full of similar-colored SUVs. The interior is much better with its wide dashboard, two-tone leather upholstery, and huge glass areas—not confining or claustrophobic like the Fortuner and the Montero Sport, for example.
The crosshatch pattern on the door panels and the seats looks a little old-timey Korean for me, but hey, if you like Korean telenovelas then it's not bad at all. The instrument panel is traditional analog with a seven-inch LCD screen, while the eight-inch LCD panel in the middle manages the infotainment system. It's not the brighter, high contrast TFT technology of some competitors, but at least it has Apple CarPlay and Android Auto. The dual-zone, auto climate control is managed by traditional knobs and buttons below the LCD.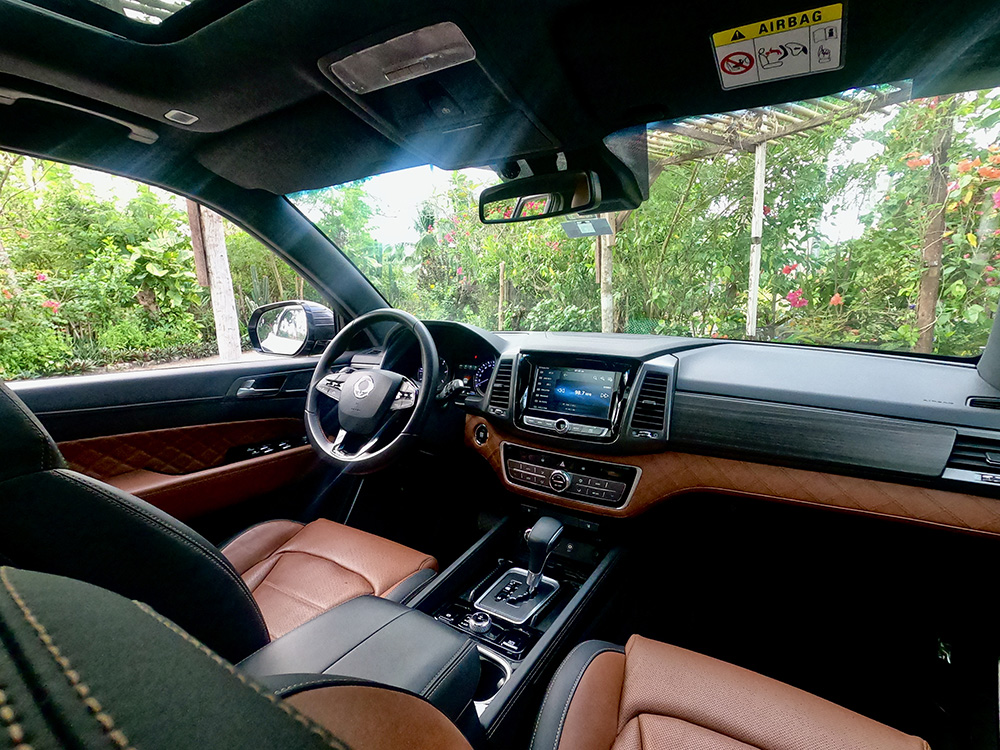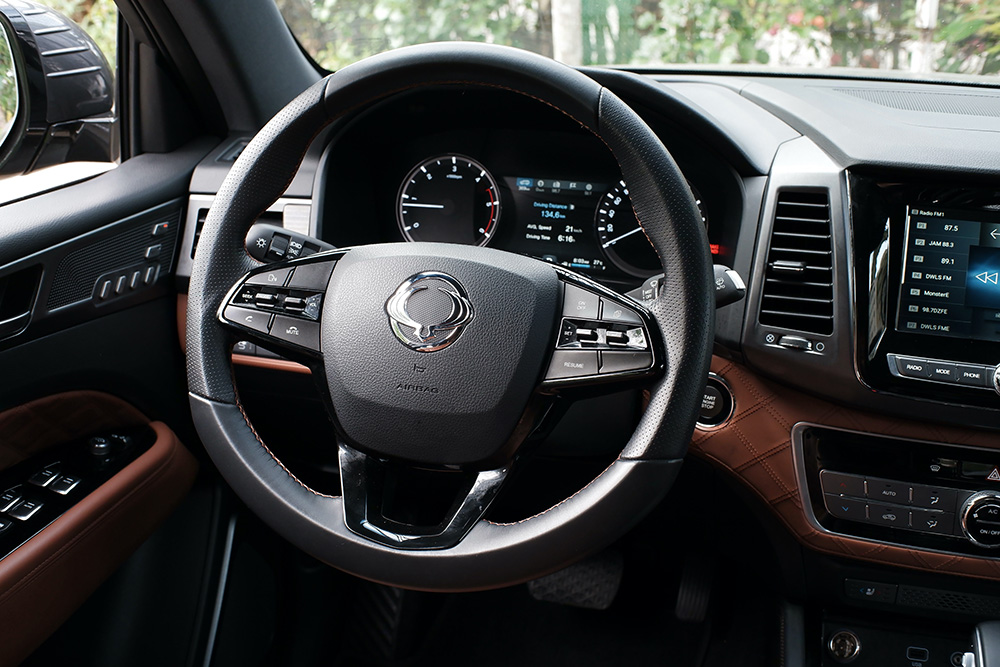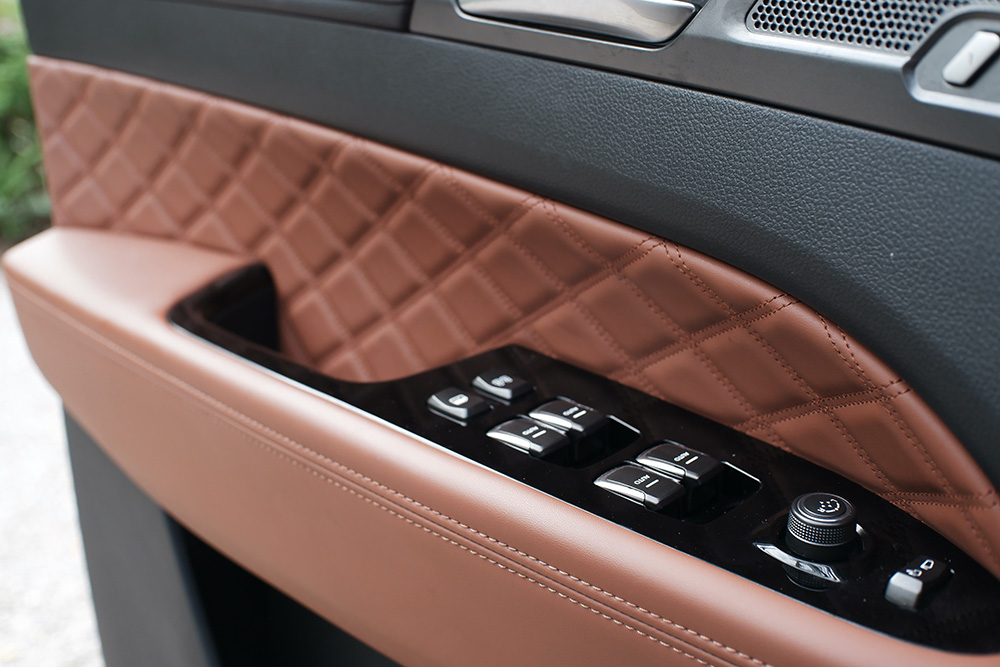 Ergonomically, the Rexton works as well as any other SUV in the market, with plus points for the thick-rimmed steering wheel. On the other hand, SsangYong copped out on the seven-speed transmission whose manual mode is controlled by a tiny rocker switch on the shifter. No +/- gate or paddle shifters here. Surprisingly, even though the Rexton weighs a hefty 1,900kg, its 2.2-liter diesel has more than enough poke to get it moving along briskly. It tops out at 179hp at 4,000rpm, and has a big 420Nm lump of torque between 1,600rpm and 2,600rpm.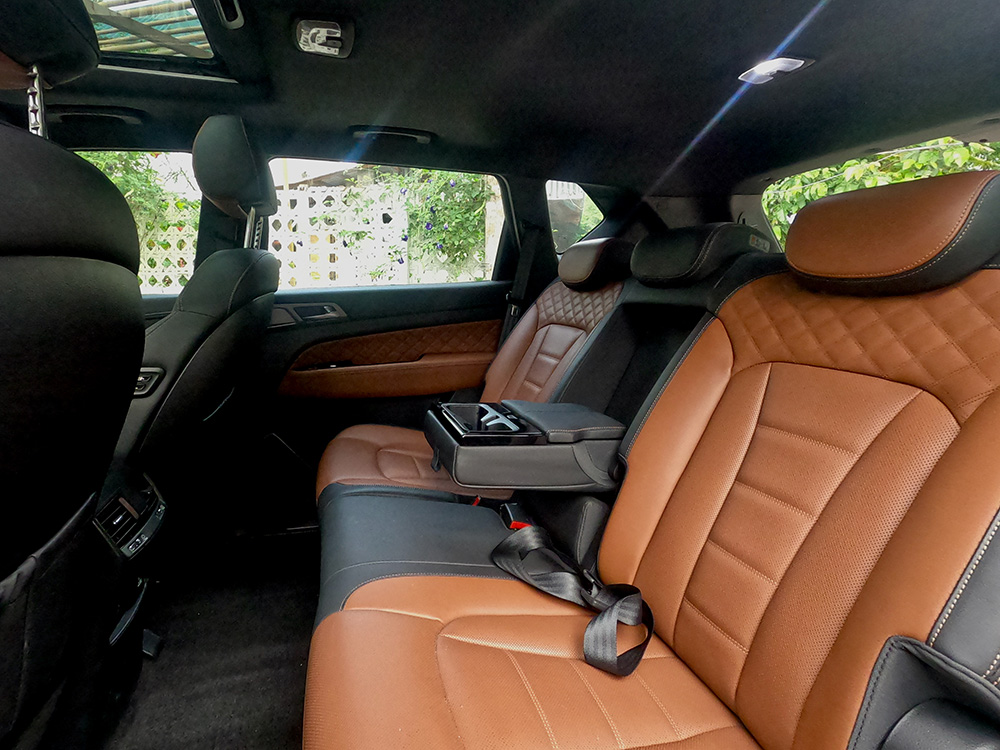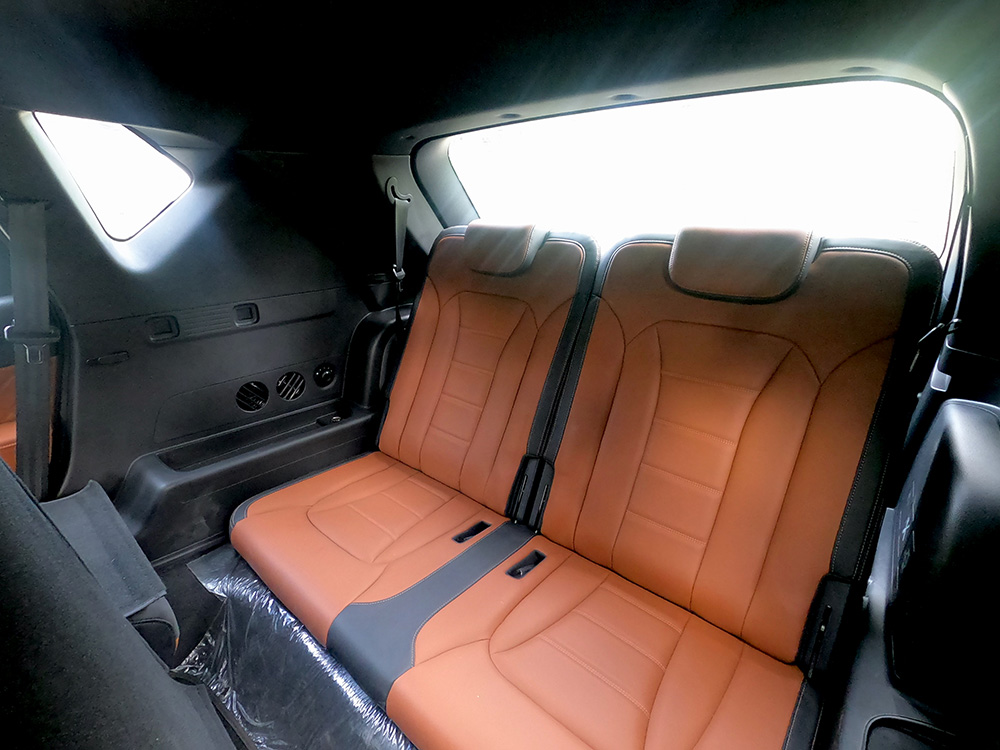 Even fully loaded with passengers and cargo, the Rexton has no trouble getting up to highway speed and accelerating up steep gradients smoothly and quietly—another advantage of a small-displacement design. The seven-speed automatic is also tuned for smoothness and fuel efficiency by default, so pulling out to overtake will catch it napping in a high gear unless you floor it or switch to manual mode. My mostly highway and provincial-road driving netted 11.5km/L, not bad for a big SUV at all. While the Rexton has the expected cruise control, it doesn't have the more advanced systems of its competitors like adaptive cruise or automatic braking.
The part-time 4WD is worth the extra cost over the 4×2 as well. A knob lets you select 4WD High, 4WD Low and 2WD, with separate buttons for hill descent and auto hold. In the hills of Santa Cruz, the Rexton crawled up the slippery, wall-like gradients with easy nonchalance, and my biggest concern was taking care not to drop an expensive, 20-inch wheel off the road edge.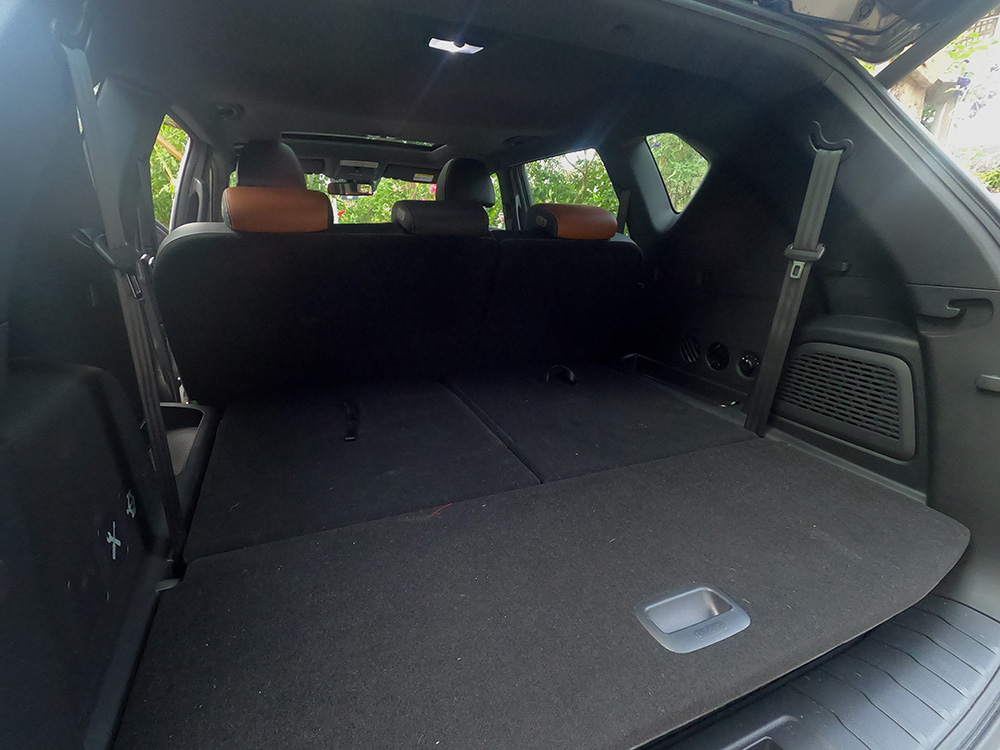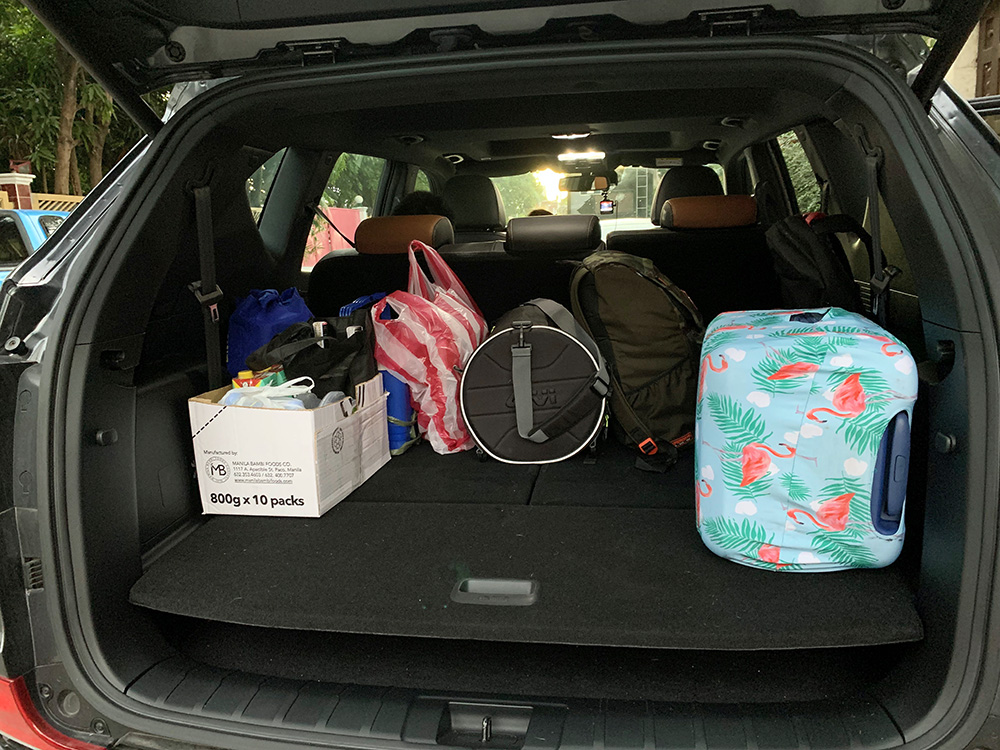 On the comfort side, there's not much to complain about. The front double wishbone and the five-link rear suspension do a great job of smoothening out the road for all but the choppiest surfaces. It's clearly set up for road comfort rather than off-road agility, and that's perfectly fine as most owners will only ever take it on gravel roads like I did. The seats are wide and thickly padded for comfort, and even the third row is decently comfortable. There are lots of power ports for charging mobile devices, too. As expected, it has the full gamut of safety features like front, side and curtain airbags; stability control; HID lamps with LED cornering lamps; front and rear parking sensors; and rear camera.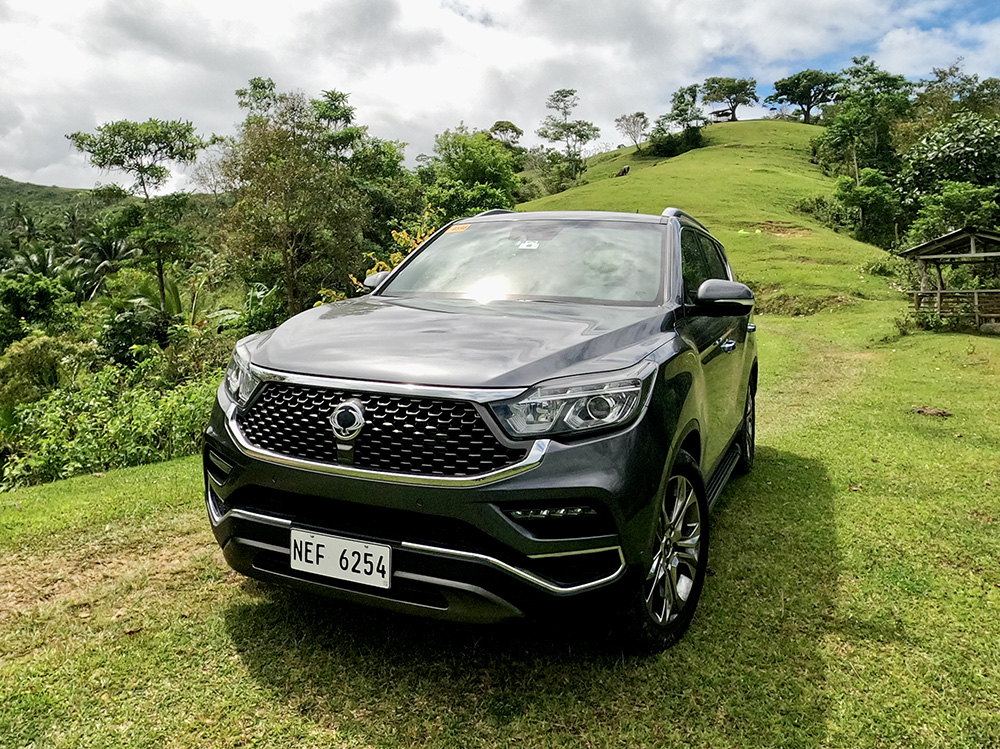 You can also customize the Rexton's modcons like the automatic door locks, the courtesy lights, and the power tailgate. The last is important, because its default setting is to open the tailgate if you stand near it for at least three seconds (a convenience if you're coming from the grocery with your arms full). Not convenient at all if it suddenly opens in a crowded RORO ferry, just an inch away from another car and its understandably agitated owner.
After logging more than 500km in our 10,000+km unit, I found a lot to like and little to dislike about the Rexton. It's not meant to wow you in any one aspect, but its sheer competence and dignified appearance do a lot to justify its price tag.
SSANGYONG REXTON 4x4
| | |
| --- | --- |
| Engine | 2.2-liter e-XDi diesel |
| Transmission | 7-speed automatic |
| Power | 179hp @ 4,000rpm |
| Torque | 420Nm @ 1,600-2,600rpm |
| Dimensions | 4,850mm x 1,960mm x 1,800mm |
| Drive layout | Part-time 4WD |
| Seating | 7 |
| Price | P2,260,000 |
| Upside | Solidly built and specced, and competent on and off the road. |
| Downside | Bland styling and a bit behind on the newer tech like TFT screens and adaptive cruise control. |