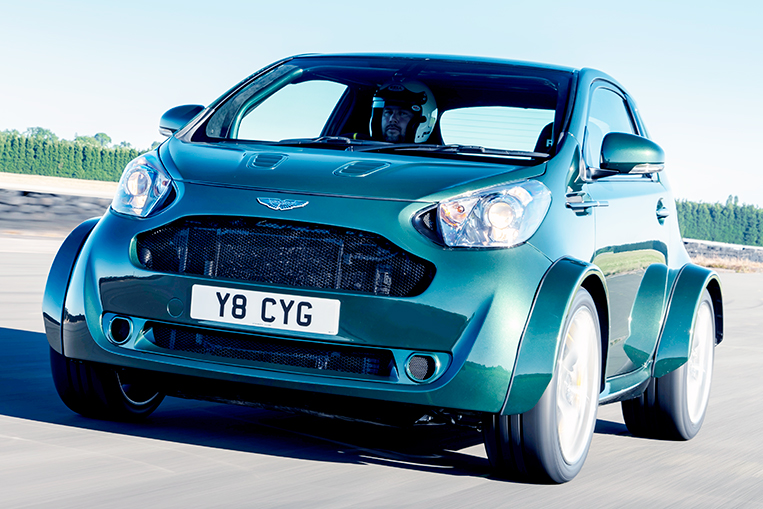 Once upon a time, James Bond went to Aston Martin. He said he wanted something very fast but easy to maneuver in the city. The sales staff didn't know what to offer him. The DB11 and the Vanquish were fast, but not compact enough for London's tight side streets. So the secret agent said he wanted a Cygnet. With a V8 engine. And when he assured people that he hadn't lost his mind, everyone at the dealership let out a collective gasp.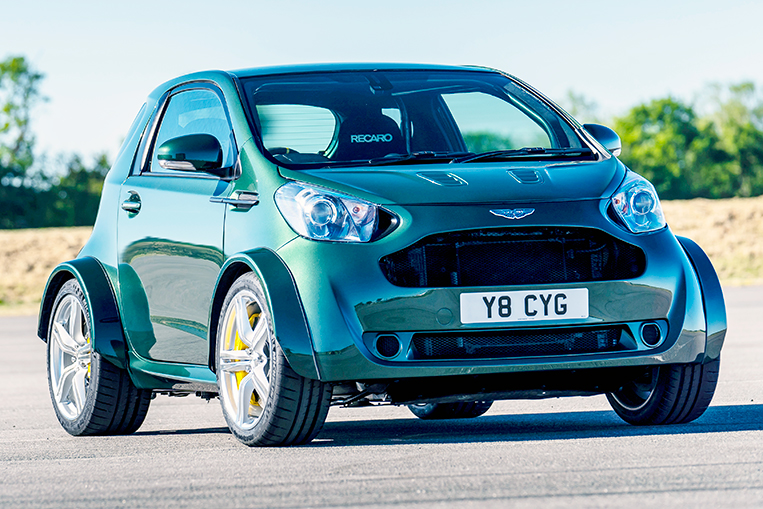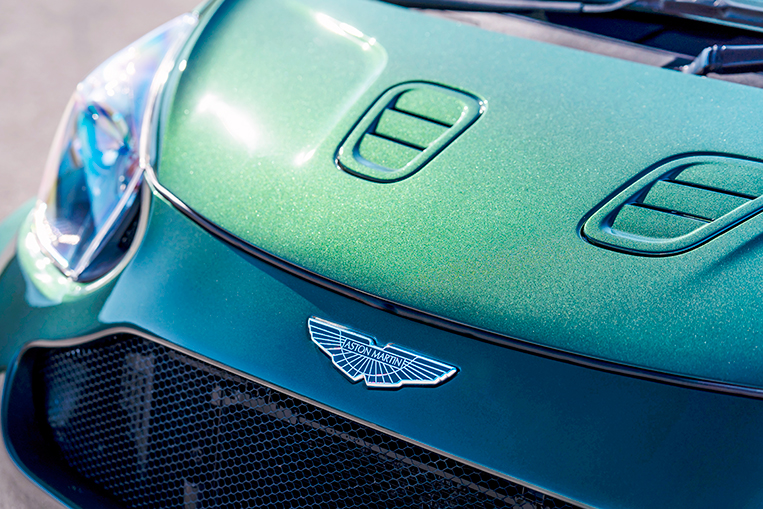 The Cygnet wasn't Aston Martin's finest and proudest moment. It was basically a tiny Toyota iQ city car fitted with a DB9 grille. Its anemic 1.3-liter engine didn't exactly shake and stir the souls of anyone driving it. This car was the British marque's stopgap measure to satisfy the European Union's fleet emissions regulations in 2012. It certainly had all the iQ's drawbacks and none of the advantages of a luxury grand tourer.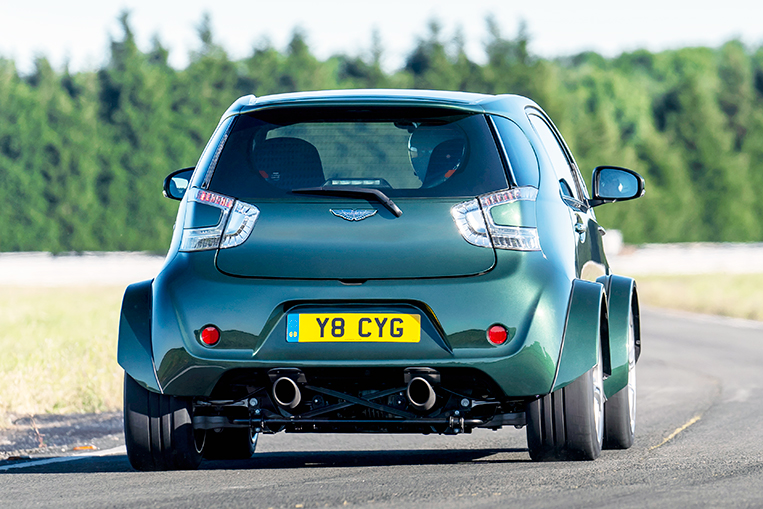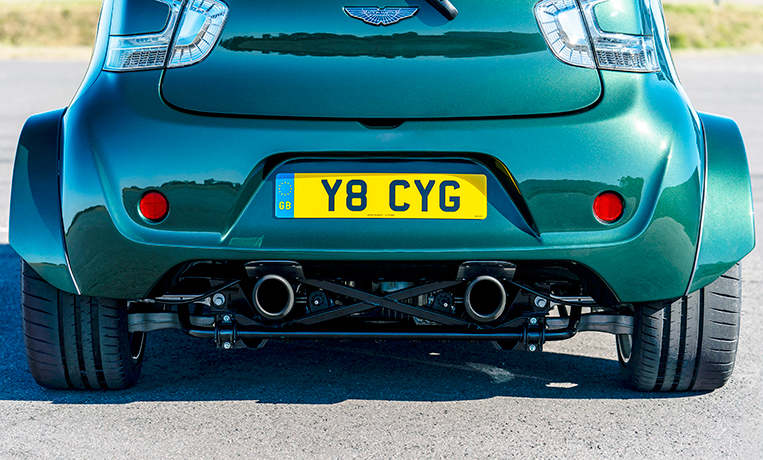 But since there is no favor that's too difficult for Aston Martin's most important customer, the company's aptly named Q division for bespoke cars started working on Mr. Bond's rather unorthodox request. From the get-go, the engineers knew that shoving a few habaneros up the Cygnet's tailpipes wouldn't exactly make it the mile-munching powerhouse Astons were known for. So they found a spare Vantage S engine lying around, and thought they could ram it up the little car's ass.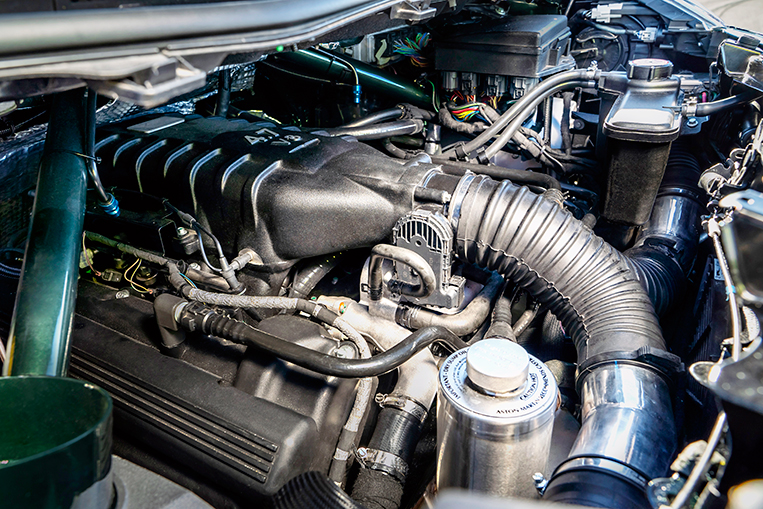 And indeed, they did. The very loud and very British 4.7-liter naturally aspirated V8 retains its stock power figure of 430hp and maximum torque of 490Nm. This isn't exactly supercar-fast these days, but it's more than enough to turn the V8 Cygnet into a very, very quick postage stamp. Zero-to-100km/h is dispatched in 4.2 seconds, and you can keep rowing through the seven-speed automatic transmission until the car tops out at 274km/h. The car's new power-to-weight ratio: 313hp per ton. The mid-mounted powertrain turns out to be a better use of the Cygnet's rear than the previously pathetic excuse for a back seat.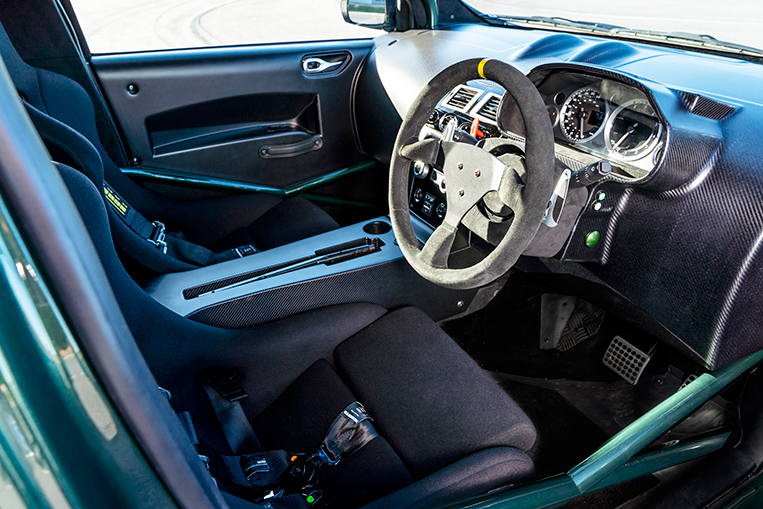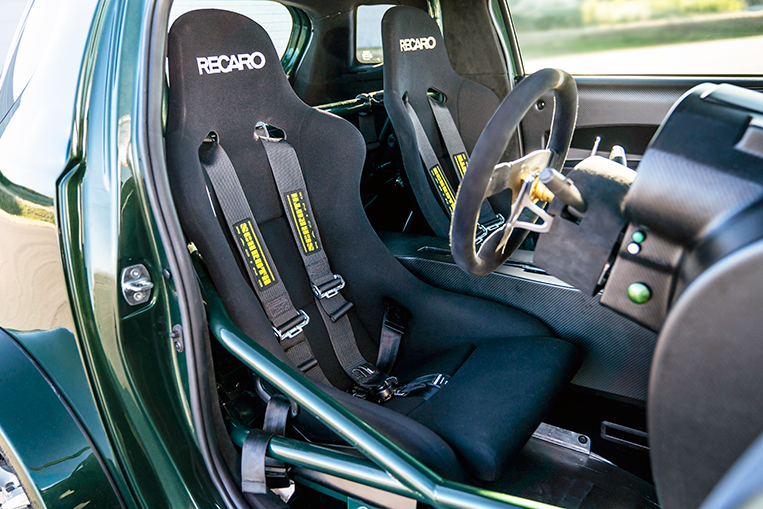 Unlike most of James Bond's other cars, the V8 Cygnet isn't really the last word in Aston Martin's signature luxury. There is a race-spec roll cage so that 007 doesn't get squashed like a pancake if the thing gets flipped over by a passing truck. He's got non-reclining Recaro bucket seats to hold him in place during those spur-of-the-moment B-road chases. And for when the little Aston decides to turn into an old British sports car, the Q division has thoughtfully fitted a fire suppression system so the brand's most distinguished ambassador doesn't burn to death.
So that's the V8 Cygnet. When James Bond is chasing down baddies in a stolen Vauxhall Corsa, no side street is too narrow, no mall entrance is too little, and no subway tunnel is too cramped for Aston Martin's fire-breathing housefly on wheels.