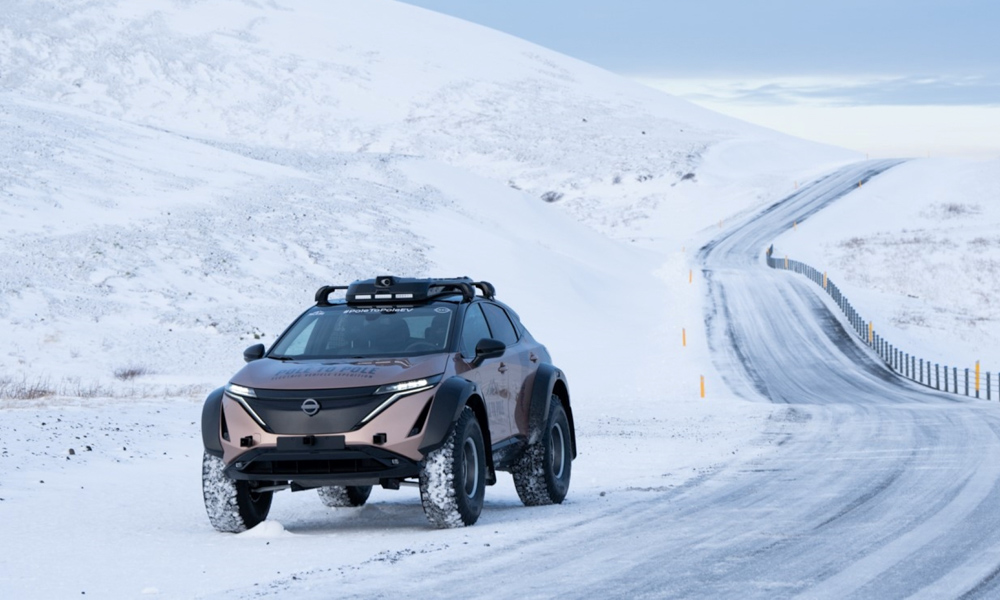 Electric vehicles are becoming more and more objects of fancy and desire, and less and less four-wheeled appliances. Look at the Audi RS-Q e-Tron that competed in the grueling Dakar Rally. Or the late Ken Block's S1 Hoonitron that, before his untimely demise, showcased just how invincible a properly prepared electric vehicle could do crazy stunts in his Gymkhana video series. And how about Formula E? Despite the absence of traditional noise, the racing is close and intense, very exciting—I witnessed it firsthand in 2019 in Hong Kong.
In a totally different direction, but one that attempts to break more stereotypes and to prove just how far EV technology has come forward, Nissan has unveiled its latest creation: an Ariya that's set to undertake a grueling 27,000km journey starting from the magnetic North Pole and ending on the opposite South Pole. This is in partnership with Arctic Trucks, the vehicle specialist experts for outfitting rigs meant to be used in extreme snow and ice conditions.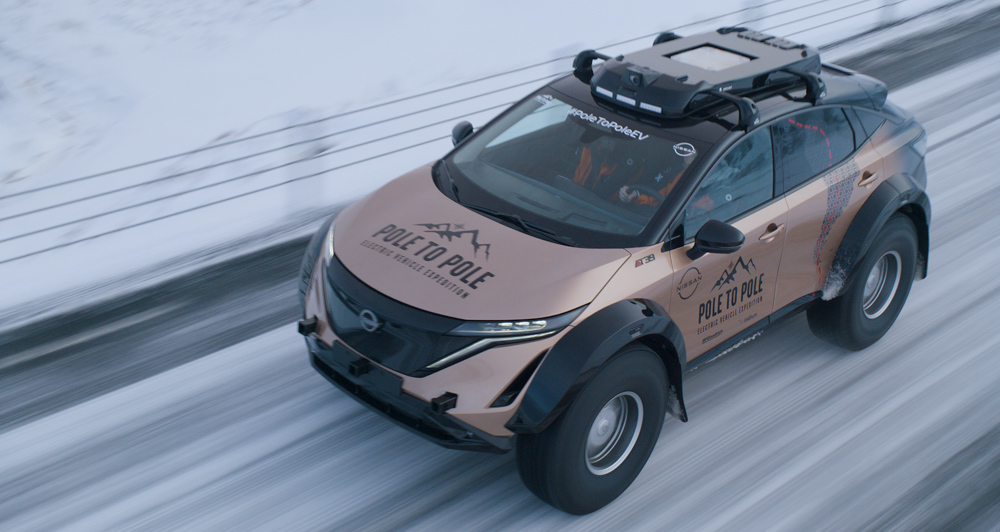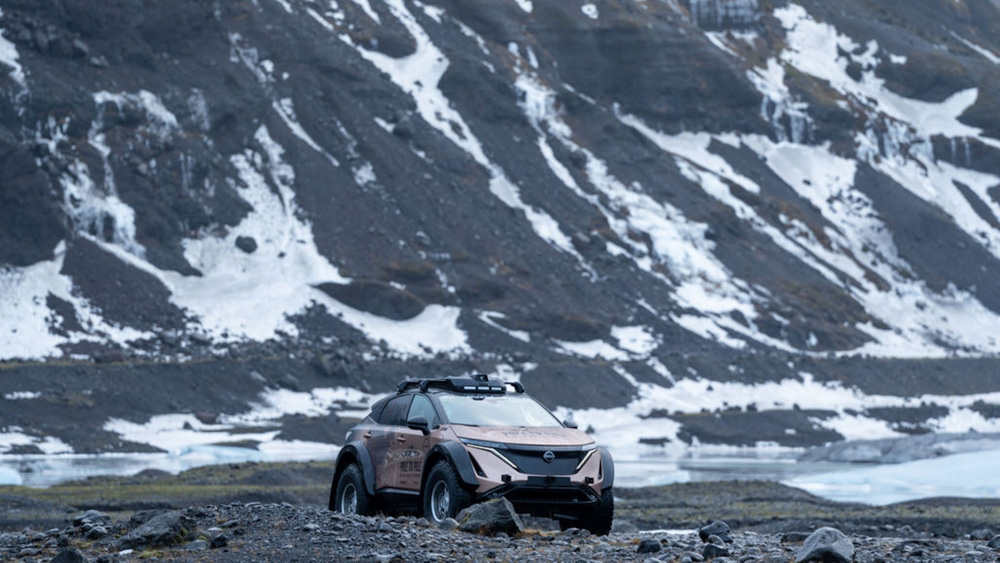 The epic adventure kicks off in March, and the Ariya will have to endure the most extreme road and weather conditions—from biting cold and sweltering heat to intense rains as the car crosses deserts in between the two poles, as well as steep, rough, and unpaved trails and mountain passes.
Modifications to the Ariya by Arctic Trucks have been kept to a minimum, focusing on the raised and widened suspension to accommodate the huge 39-inch wheel-and-tire combination. The wider suspension gives the Ariya better stability at high speeds, while the raised height not only gives ample clearance for the wheels and the tires, but also excellent axle articulation through the rough stuff.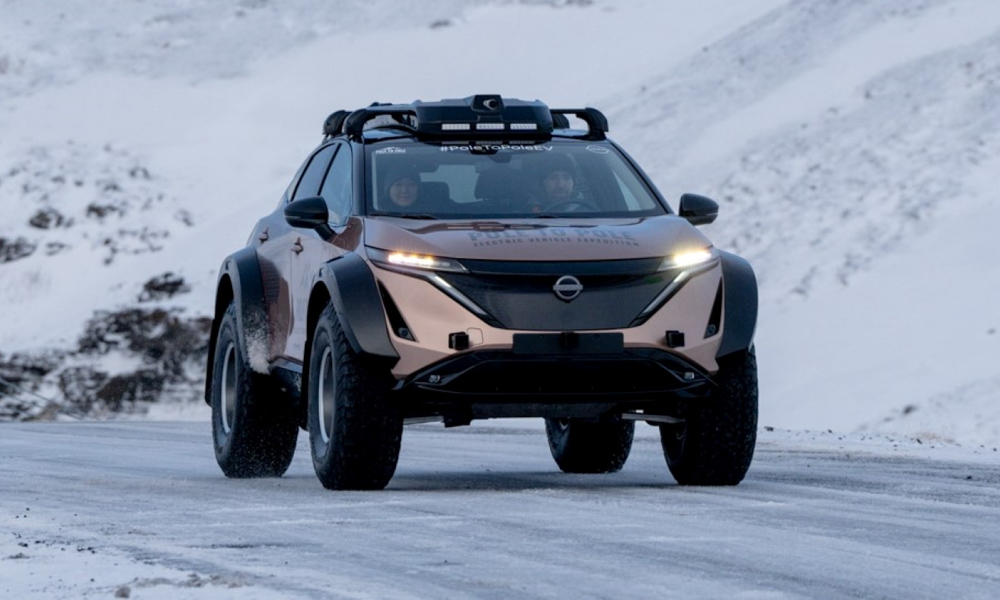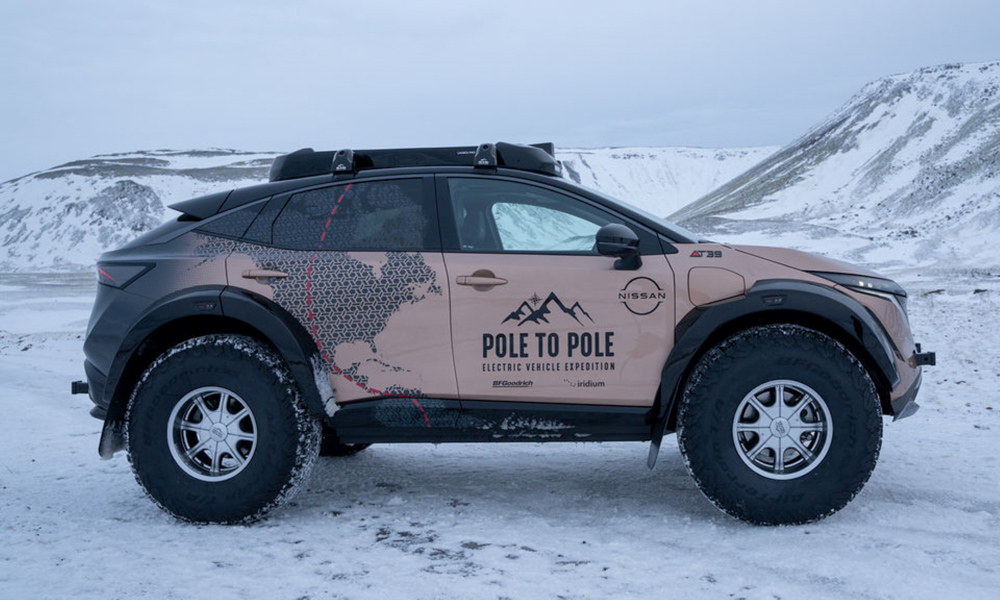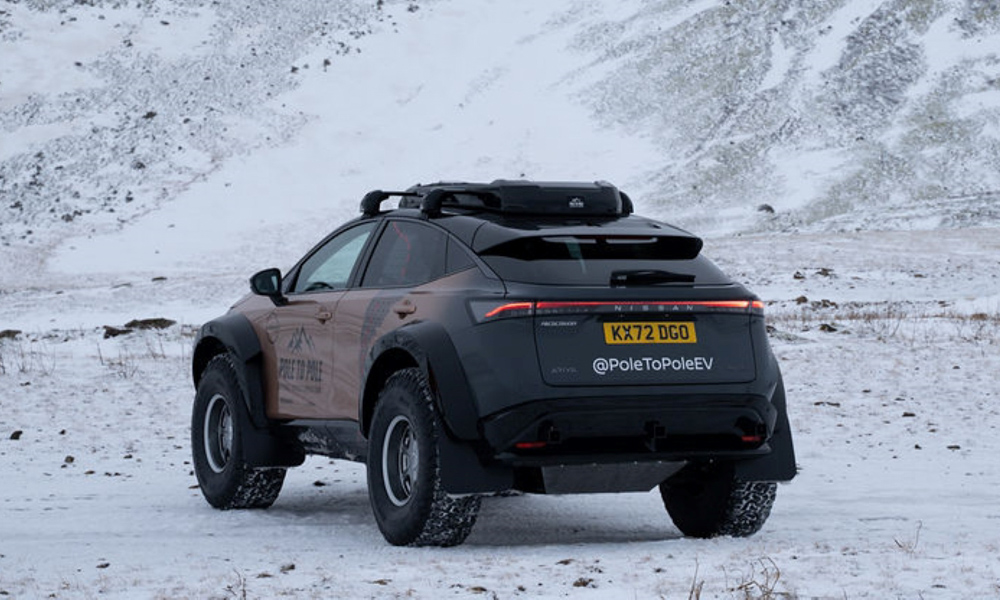 A familiar name in the aftermarket and off-road motorsport, BF Goodrich will supply the tires for this expedition. The rest of the car—its powertrain (battery pack and EV motors), electronic control modules, and in-cabin features—are left as close to stock as possible to test and simulate the reliability of a near-production Ariya in extreme conditions.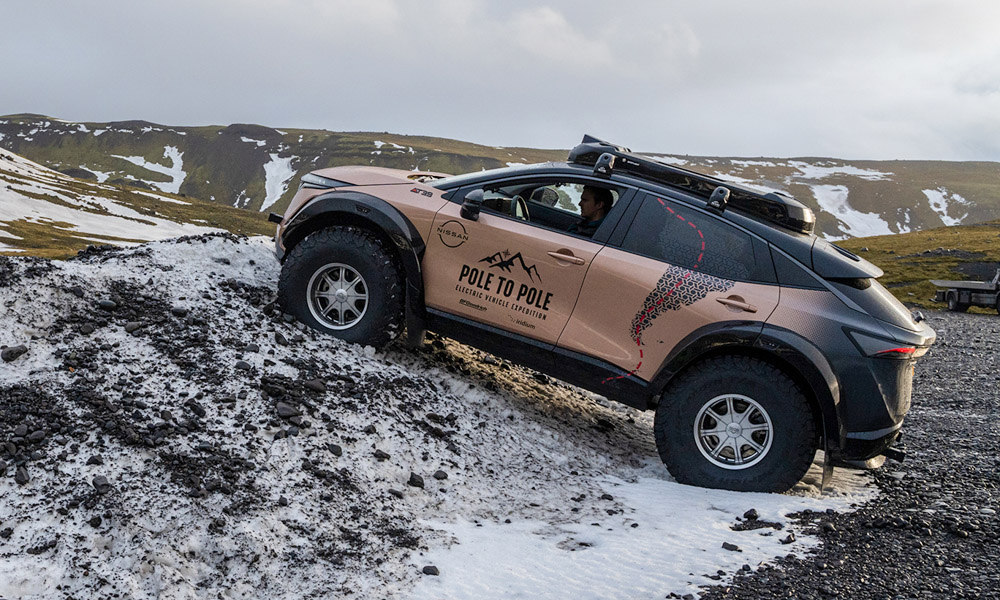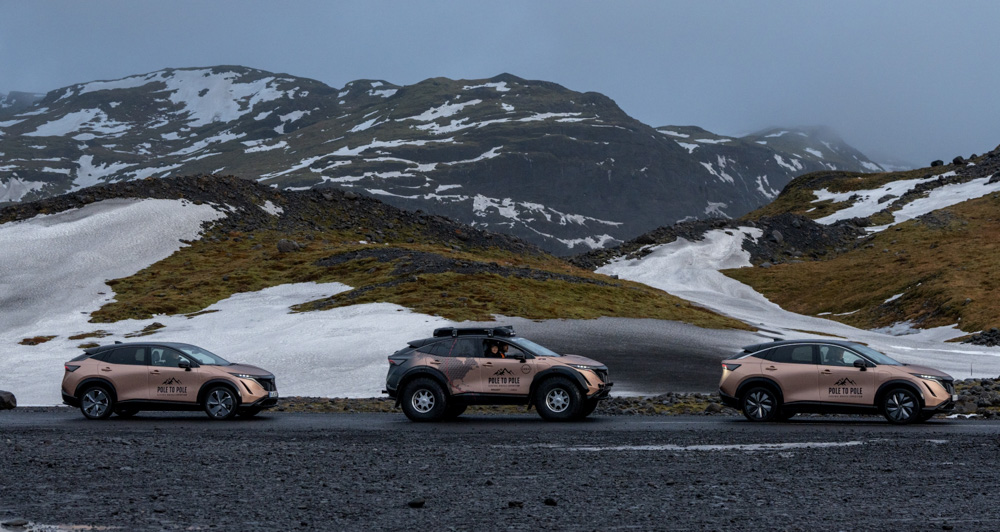 Expedition leader Chris Ramsay had one request: a custom espresso machine installed in their rig to allow their team to enjoy good coffee anywhere along their expedition.
Aside from the Ariya itself, a prototype renewable energy unit will be towed. This contraption has solar panels and a lightweight wind turbine generator to help the Ariya charge itself independently in remote locations with no access to charging facilities.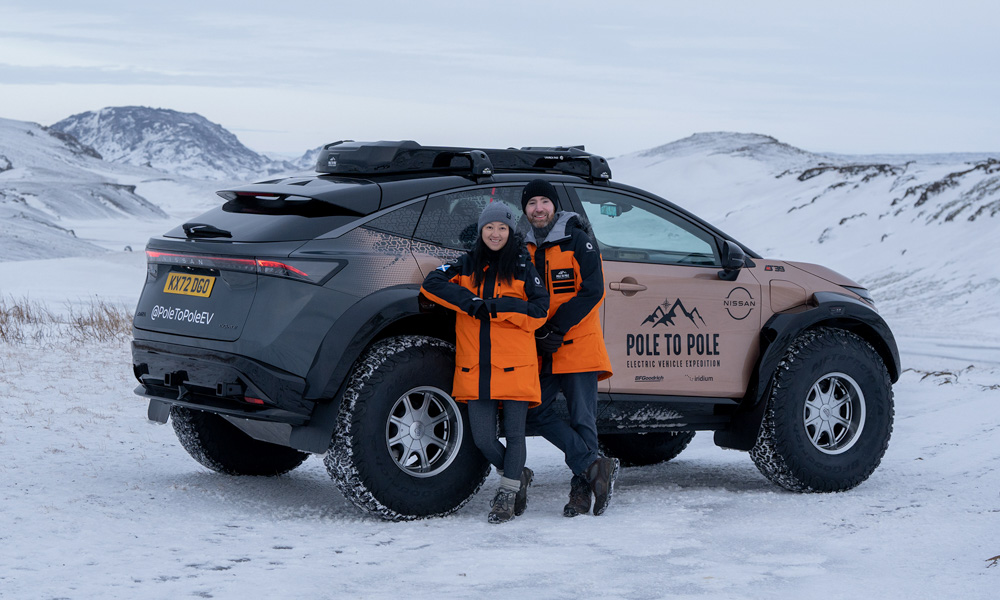 "The planning and preparation for the 'Pole to Pole Expedition' has been such a big part of our lives over the past four years, so we are really looking forward to getting the expedition underway in March," says Julie Ramsey, Chris's wife. "We're going to discover so many interesting initiatives from communities and individuals who are taking positive action against climate change, and I'm looking forward to sharing these experiences and stories with everyone. We are doing something that has never been attempted before—a world-first—and ultimately that is what makes it so exciting."