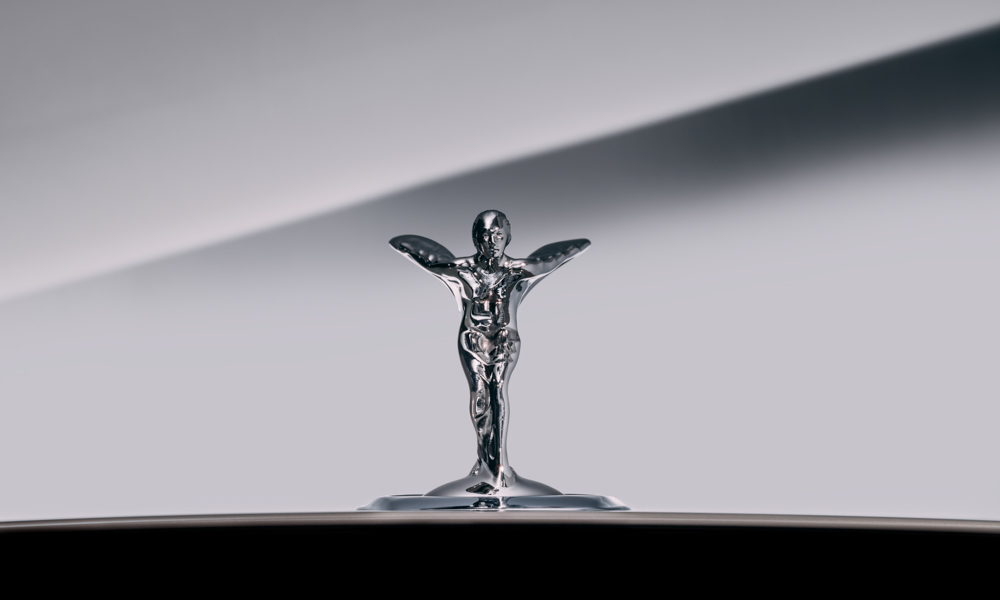 After 111 years, the iconic Spirit of Ecstasy figurine that has graced the bonnets of every Rolls-Royce motor car, has been reimagined. The ultra-luxury automaker will be using this recreated symbol to mark its all-electric cars.
You read that correctly: The legendary British brand is now stepping into the electric-vehicle world. Its first EV is the Spectre coupe. Not much details yet have been released, apart from it running on a fully electric powertrain and being released in the last quarter of 2023. This is the company's initial attempt at producing a juiced-up vehicle, and the beginning of the phaseout and the replacement of its other gasoline-powered models. By 2030, it will have switched to an all-electric lineup.
The Spectre is the automaker's most aerodynamic vehicle. So it is but fitting that the Spirit is now redesigned to show her as a "true goddess of speed." Her previous stance saw her with her feet together, legs straight and tilting at the waist. Now, she stands braced for the wind, with one leg forward, her body tucked low, and her eyes focused ahead.
The new Spirit stands 82.73mm tall compared to her predecessor's 100.01mm. What are often referred to as her 'wings' are actually her robes, and this time, they flow behind her in a slipstream. They also have been reshaped to make them more graceful and realistic.
Often described as the embodiment of the brand, the Spirit became an official part of Rolls-Royce on February 6, 1911. The Spectre may signify the present direction of the brand, but the Spirit is its compass toward its inevitable future.