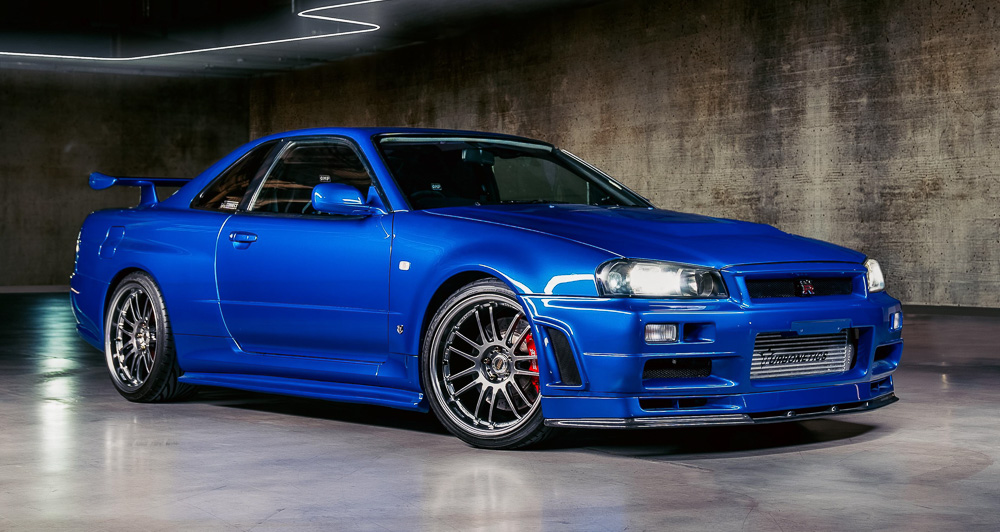 Fans of the late Paul Walker and the Fast & Furious movies may want to check their account balance or phone their bank manager because a very special vehicle from the franchise is coming up for auction shortly.
The Nissan Skyline GT-R R34 by Kaizo Industries you see here is the very car Walker drove on screen in the fourth installment of the series. That makes it one of the most valuable and desirable onscreen cars to ever come up for sale, and some observers think it may well end up going for mega money.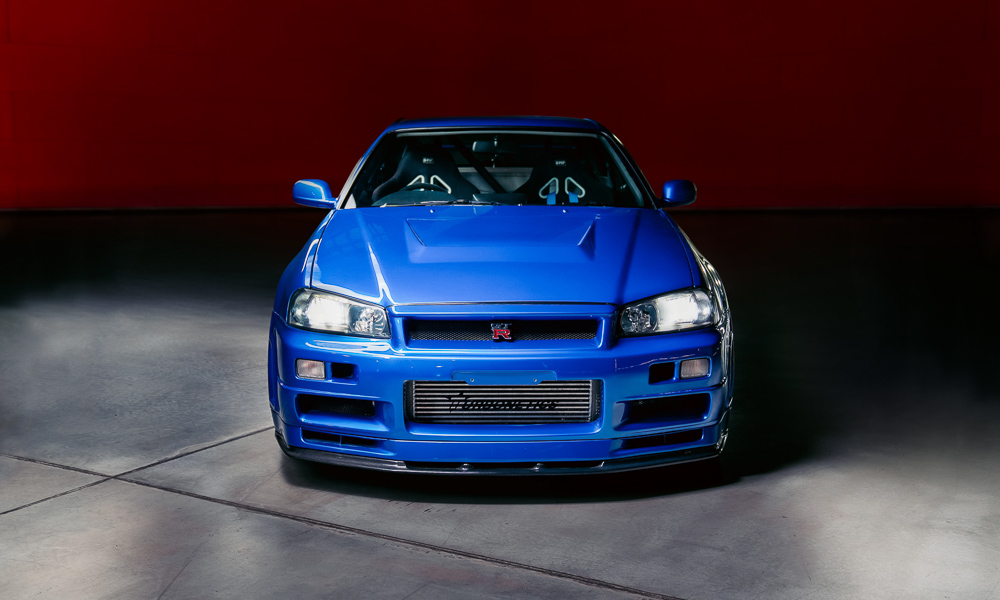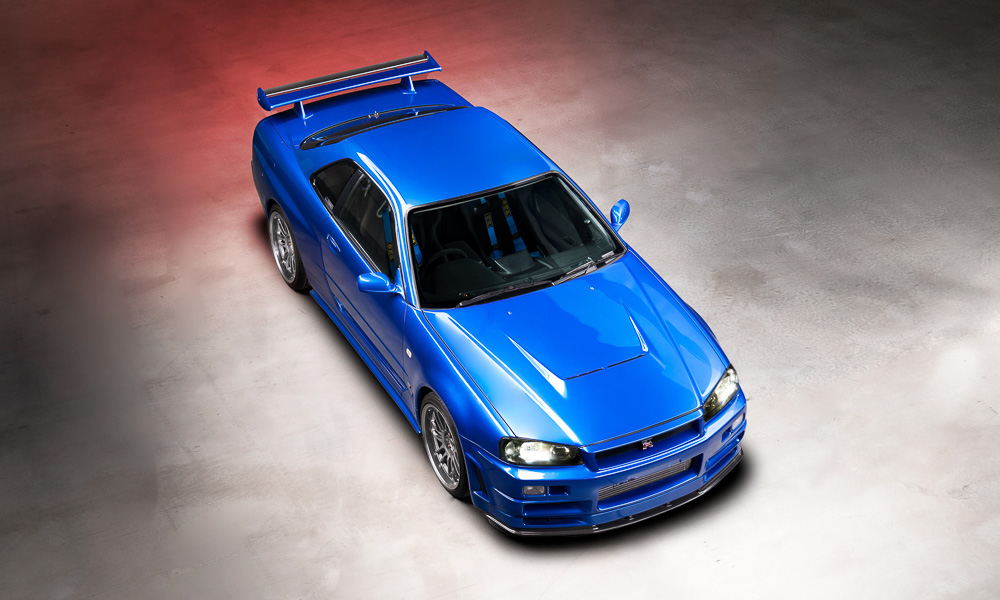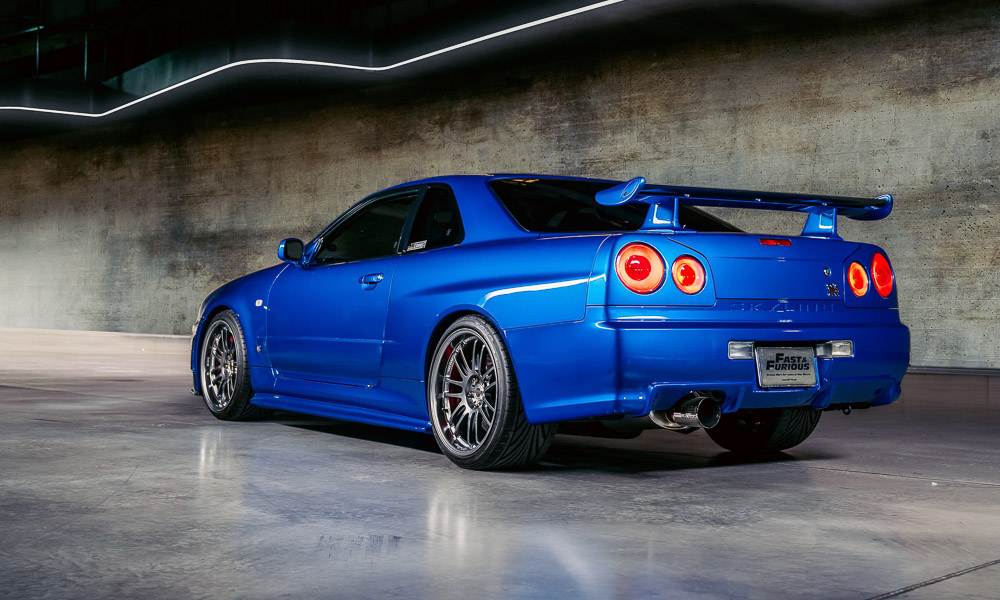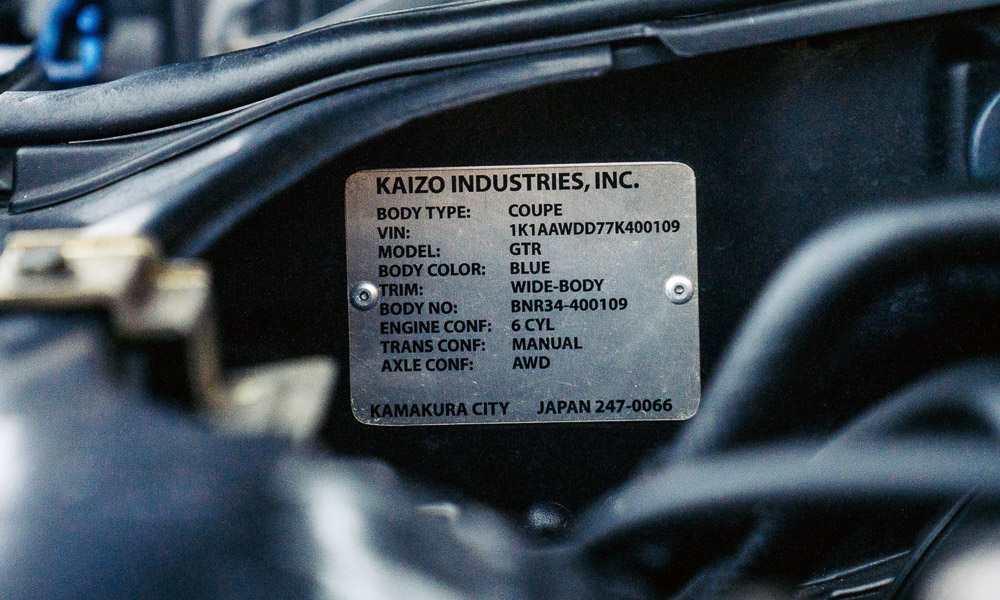 Painted in Bayside Blue, this Series 2 GT-R with chassis number BNR34-400109 is without a doubt one of the most famous Nissans to ever come up for sale.
As any Skyline aficionado will know, the car was never actually legal to be imported to the US, which is why it started its movie career with a bit of a trick. The shell without an engine in it was imported from Japan, and only after arrival in the States was it fitted with an appropriate RB26 powerplant by Kaizo Industries.
Technically, that makes it a kit car under US law, and more or less legal to be driven. Because of this loophole, it wasn't registered as a Nissan, but as a 2007 Kaizo.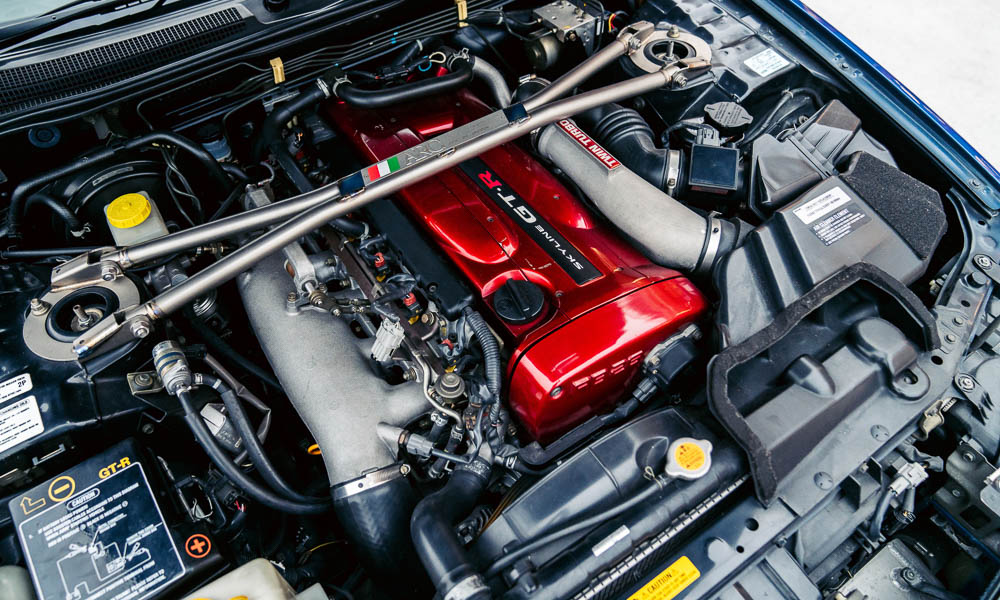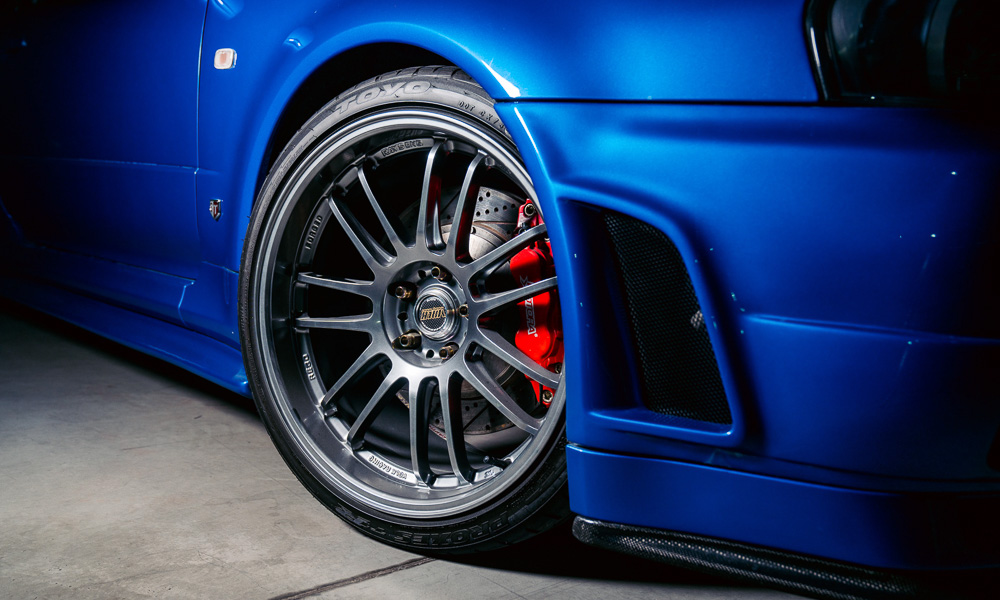 It was also extensively customized to Walker's own specifications. On the outside, you can feast your eyes on 19-inch Volk Racing rims, a Nismo Version II bumper with side skirts, a new East Bear hood, and a Nismo NE-1 exhaust system.
Changes went way beyond just optical elements, though. A Turbonetics front-mount intercooler, Nismo lowering springs, an ARC titanium strut brace, a Rotora brake conversion, and a boost increase to a whopping 550hp made sure it not only looked fast, but also performed furiously if needed.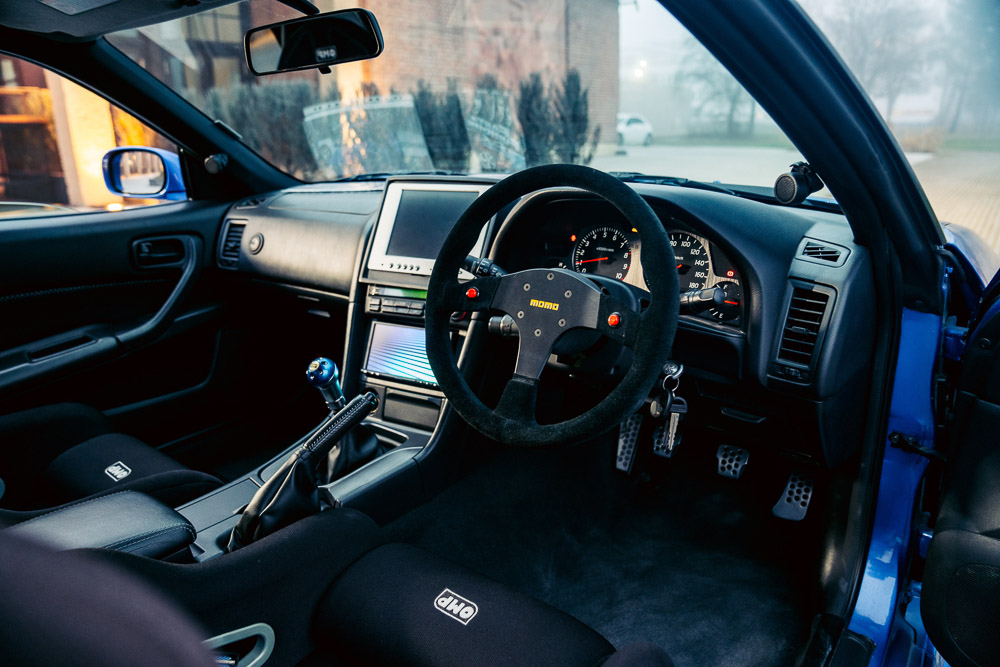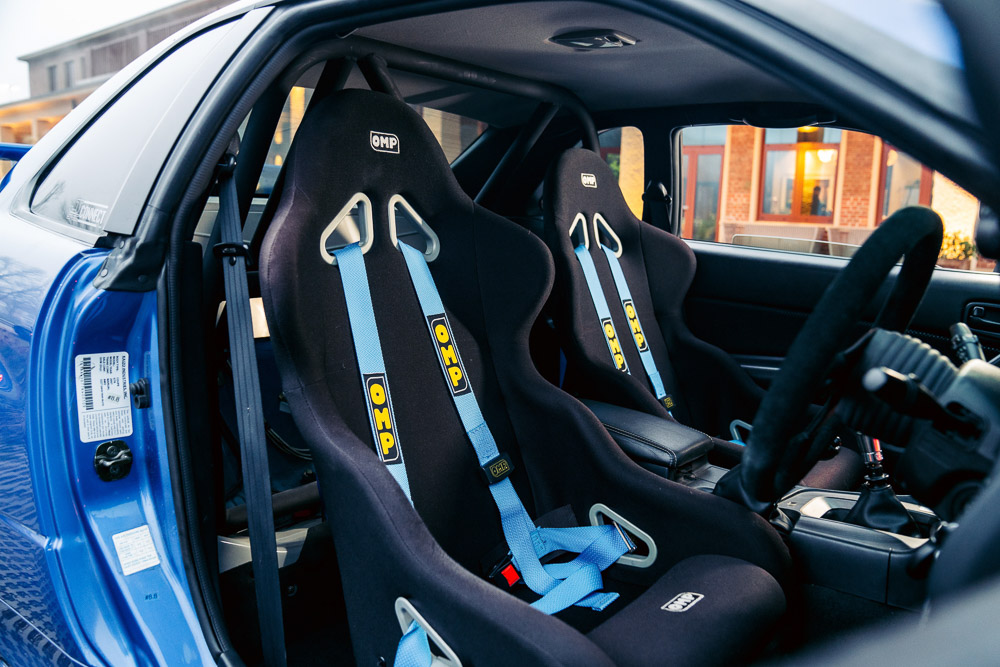 On the inside, Walker specified a custom-built roll cage complete with the removal of the rear seats, a Momo Alcantara steering wheel, Nismo V-Spec pedals, and OMP custom racing seats. There's also a Sony head unit and even a huge screen that shows the route of the street race in the movie.
This being the actual hero car from the motion picture and not one of the stunt replicas means it's especially valuable and is loaded with sentimental memories.
Walker tragically died in a car crash in 2013, and this car has seemingly been kept unchanged ever since. Even the seat position is said to be the exact same as when he was last driving it.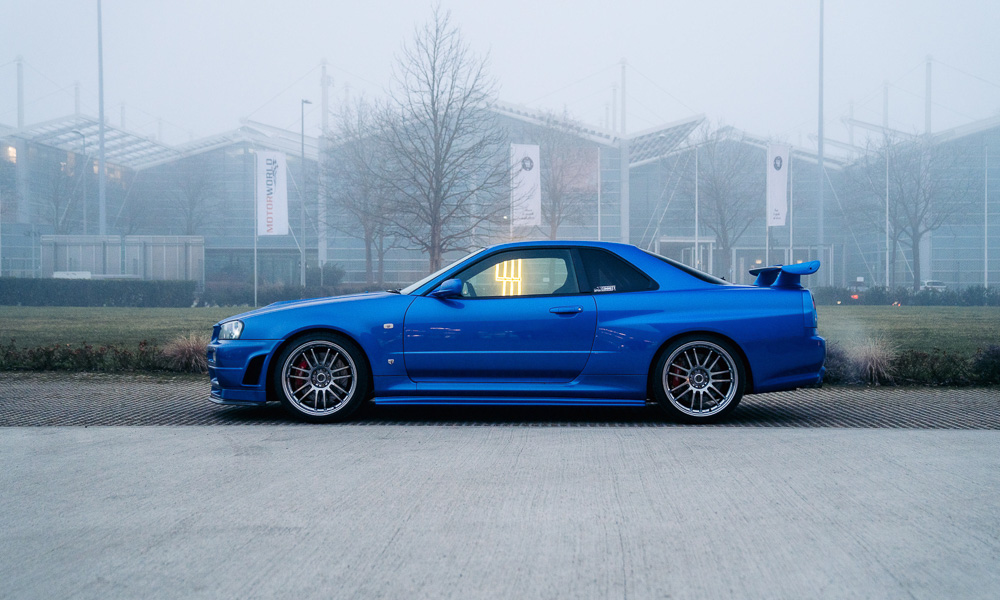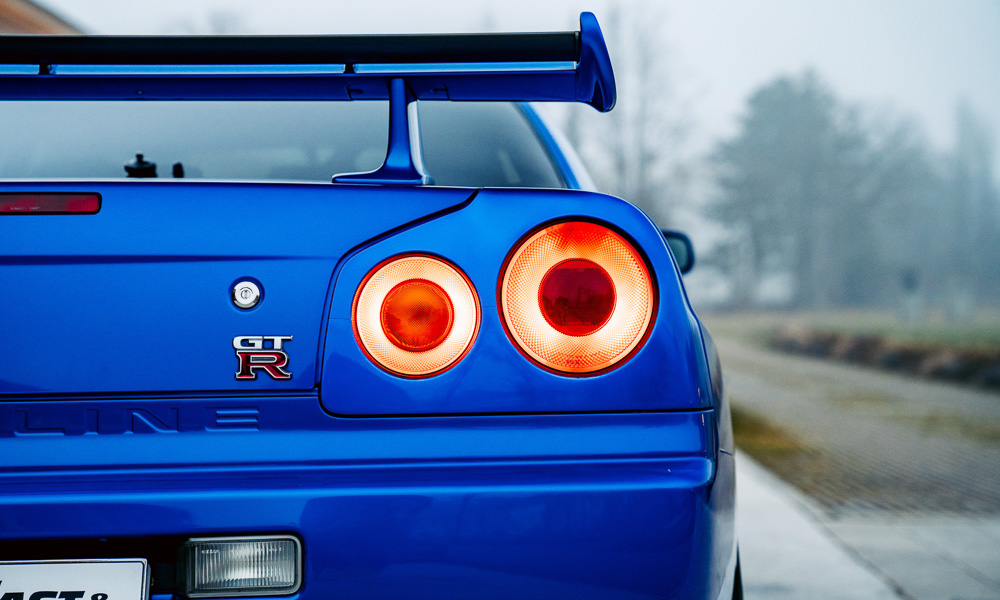 The car was eventually impounded by US authorities who ended up disagreeing with the kit car trick, and after some legal wrangling found its way to Germany, where it remains to this day.
It spent much of its recent life as an exhibit at the Munich Motorworld, and is now being offered up for auction by Bonhams until May 5. The price it will achieve is anyone's guess, but many people think it could go into seven-digit dollar territory based on its famous previous owner and movie history.