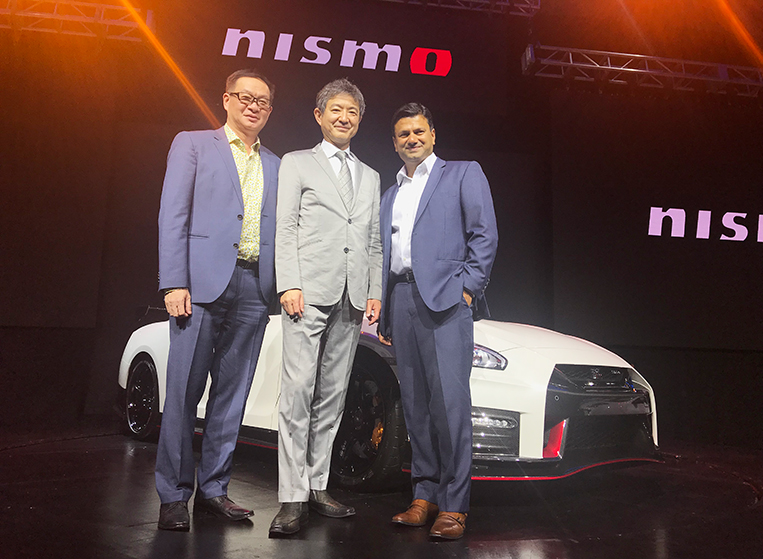 When Nissan Philippines invited the media to its annual thanksgiving party today, the distributor promised "a surprise" and then asked us to "bring a camera."
That surprise came in the form of the GT-R Nismo, the high-performance version of the Japanese automaker's popular sports car. This ultimate track weapon is powered by a 3.8-liter V6 engine that produces a tire-scraping 592hp. It is easily distinguishable with its carbon-fiber bodykit and 20-inch black Rays alloy wheels.
GT-R chief product specialist Hiroshi Tamura flew in to officially present the car to the assembled journalists.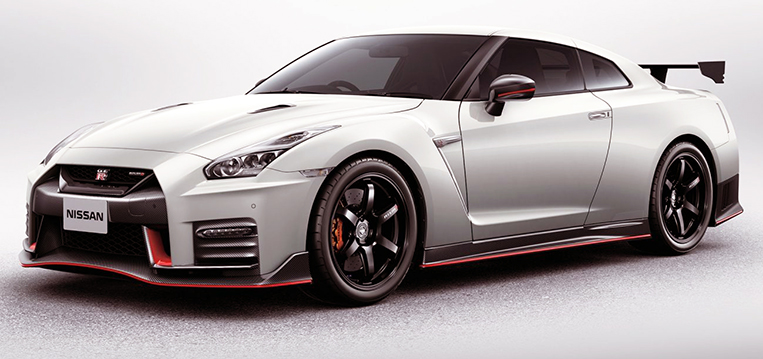 Because this is a GT-R, the special model will be exclusively available at Nissan Quezon Avenue, the sole authorized seller for the sports coupe. Nissan Philippines president Ramesh Narasimhan wouldn't confirm whether other Nismo cars (like the Juke Nismo) are on the way, too. We have a feeling they are, but that would probably depend on the sales performance of the GT-R Nismo.
The price? Nissan Quezon Avenue president Willy Tee Ten told VISOR that he had initially been quoted a price of P14,700,000, but that was before the approval of the revised car taxation scheme. With the new excise tax rates, the GT-R Nismo has finally been priced at P13,200,000—almost double the P7,350,000 price tag of the standard version.
Asked what his retail expectation for the GT-R Nismo was, Tee Ten said "three to five units" a year, considering the relatively prohibitive price. We seriously doubt that. With the car's strong following among driving enthusiasts and with the number of loaded car lovers in the country, we see Nissan Philippines selling quite a number of these.