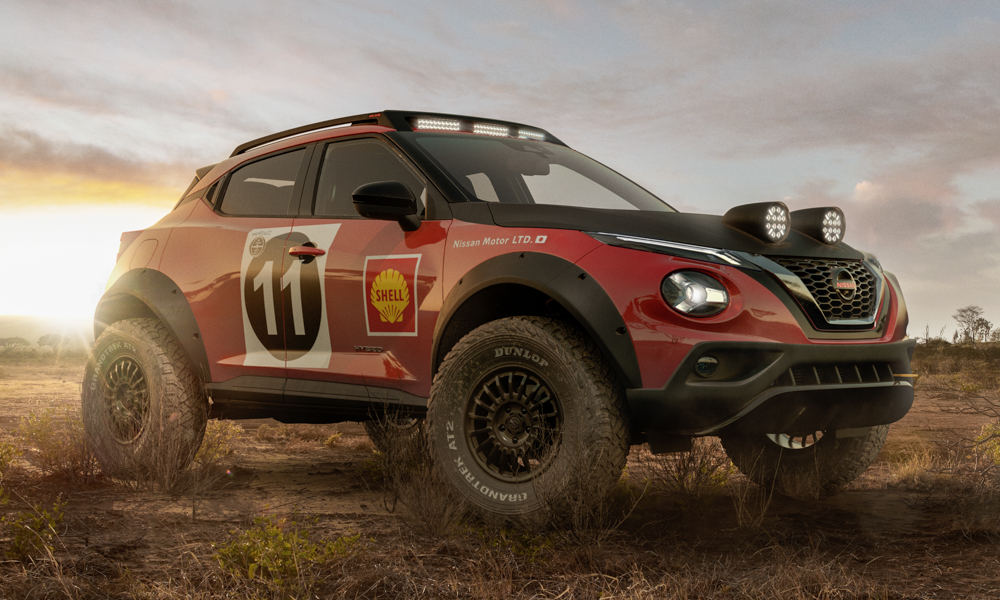 Do you remember the Juke R? Yes, that quirky-looking crossover with the GT-R's engine shoved into it? It goes to show that apart from its unconventional looks, the Nissan Juke is one suitable base for whatever craziness you can think of. Well, the Japanese automaker has toyed again with the vehicle, and we think the result looks absolutely great. This Juke Rally Tribute Concept pays homage to the 50th anniversary of the brand's win at the East Africa Rally.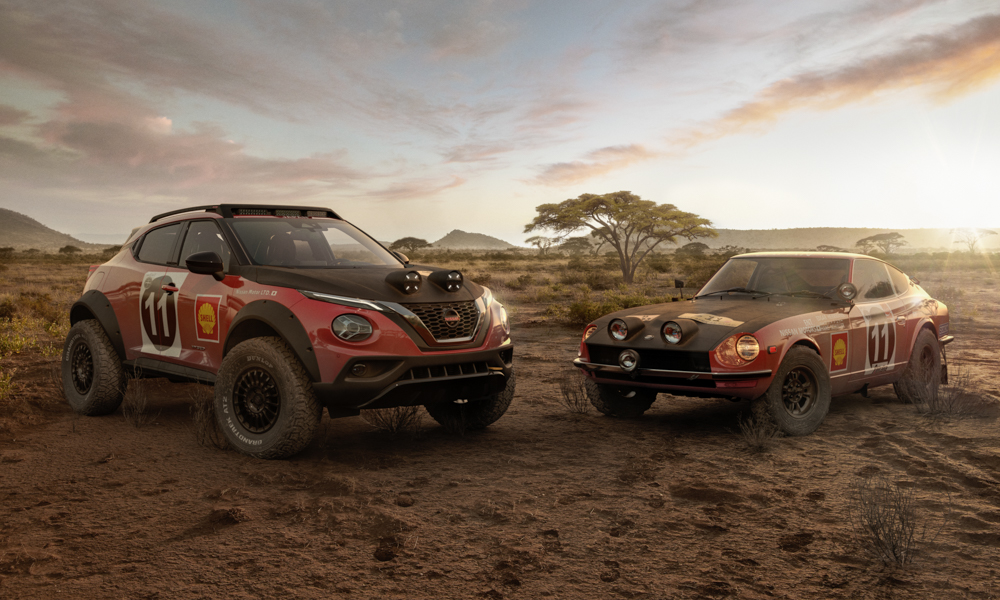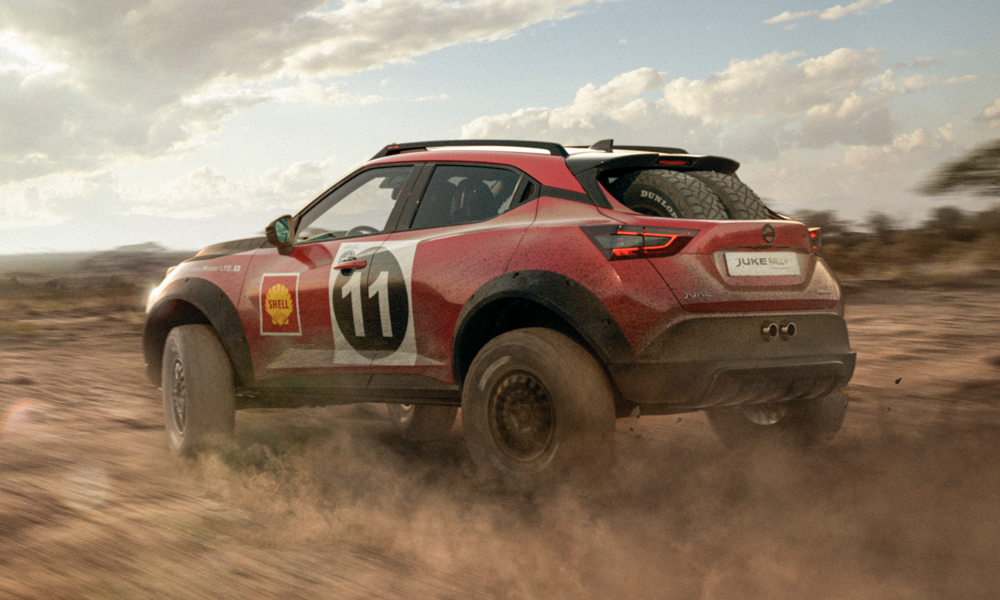 Using a second-generation Juke as a starting point, Nissan dressed up the funky crossover with the livery of the legendary 240Z that won the 1971 East Africa Rally. The makeover features a black-painted hood with two fog lamps sitting just atop the V-motion grille. Additional lamps are also found above the windshield, mimicking the 240Z's extra driving lights. Underneath the wide fender flares are blacked-out wheels wrapped in chunky off-road rubber. The body is decorated with decals similar to the ones seen on the rally-winning classic car.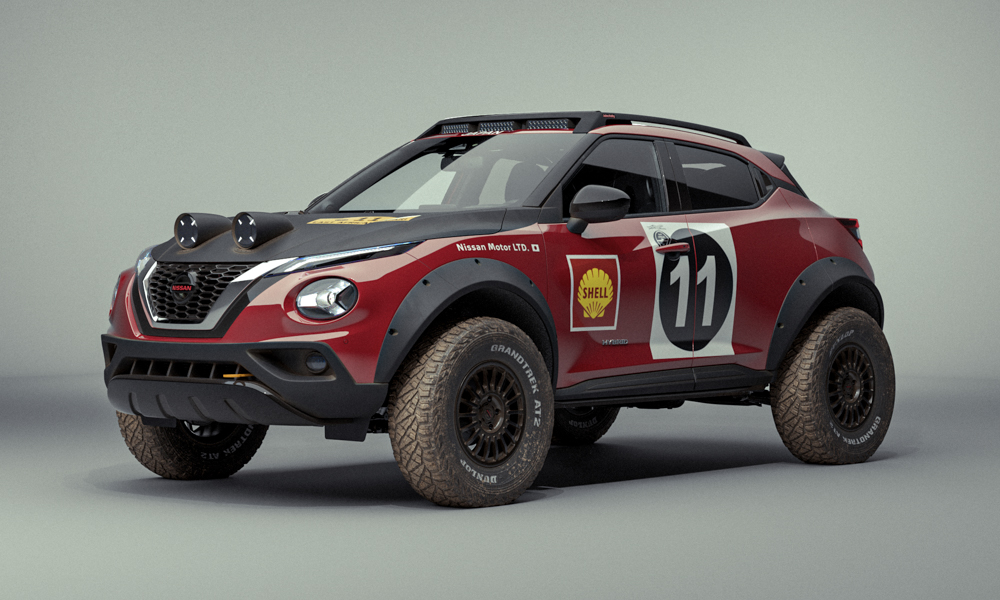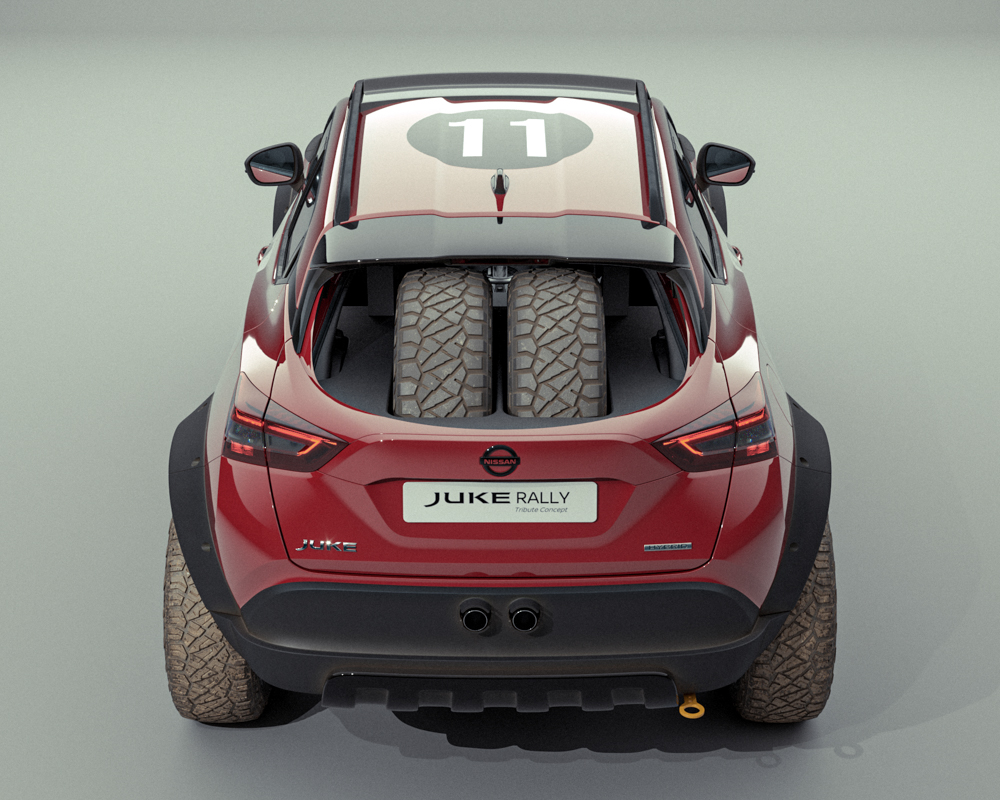 At the back, the tailgate's window has been removed so it can accommodate two spare tires—quite important in the Kenyan outback. Two holes are found on the rear bumper where the twin tailpipes can be seen. The result is an awesome-looking Juke that looks ready to tackle trails that no stock crossover would ever go to.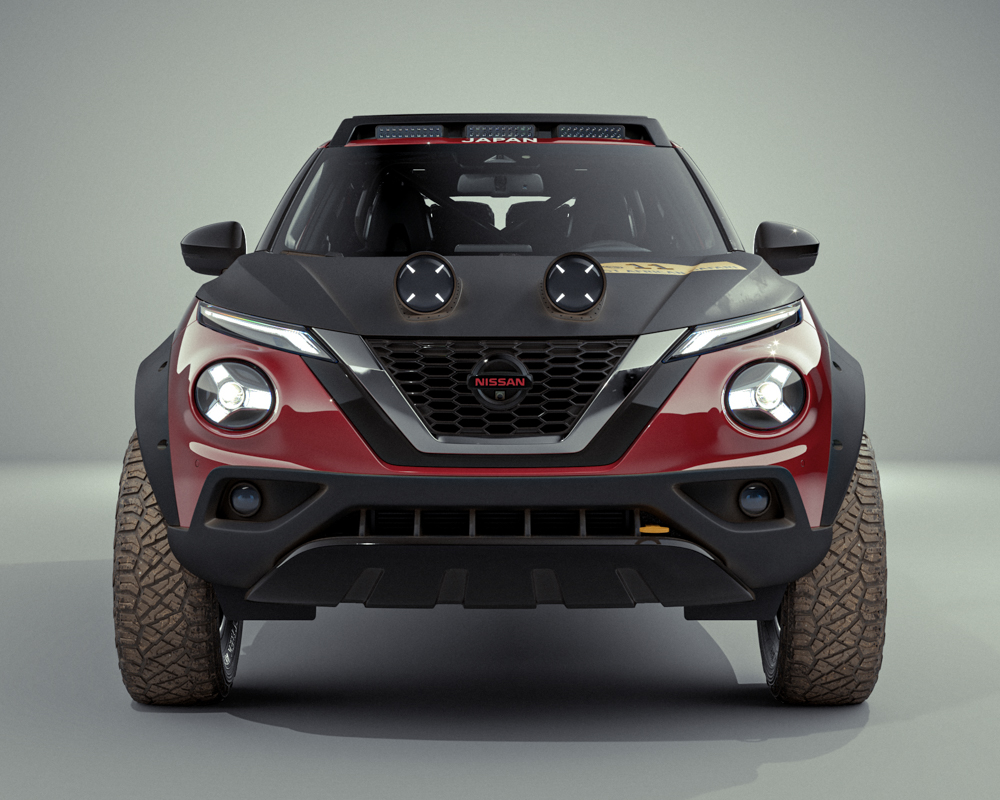 The Juke Rally Tribute Concept's changes seem to be cosmetic only. Nissan mentioned that the car has a hybrid powertrain, which could be the innovative e-Power system. There is no word about the manufacturer putting this vehicle into production, so it will probably be up to customers to do the modifications themselves.