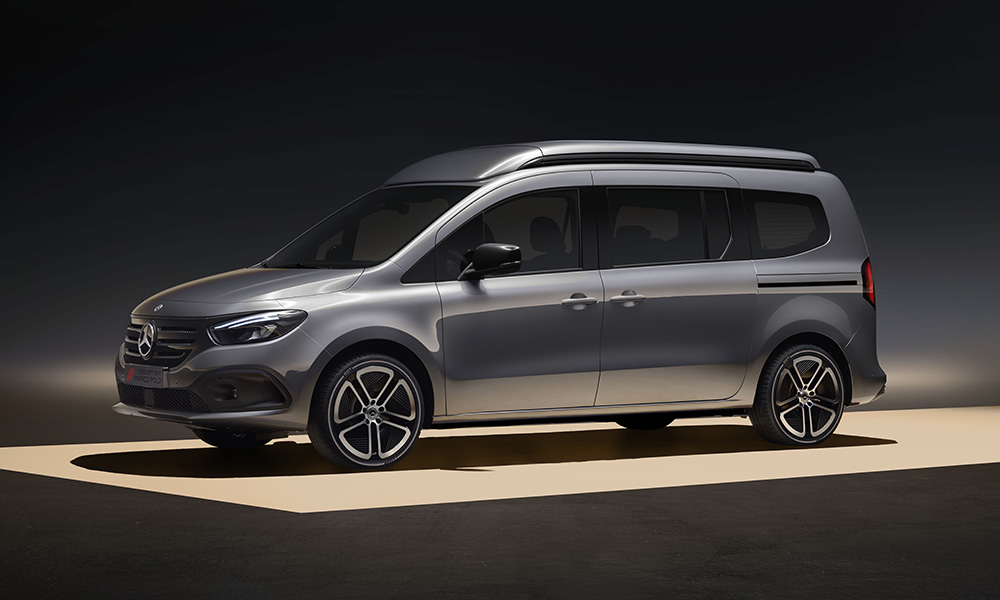 Electric cars have entered pretty much every segment by now. From compacts to sports cars and even pickups, if a vehicle has wheels, it has seemingly been electrified by now. One segment where ICE cars still had the upper hand so far was camper vans, but even that's about to change now if the latest Mercedes-Benz concept car is anything to go by.
Say hello to the Concept EQT Marco Polo, a preview of a new micro camper van due to be released by the Germans in 2023. Based on the long-wheelbase version of the EQT, this leisure mobile has been tricked out to leave its passengers feeling like happy campers.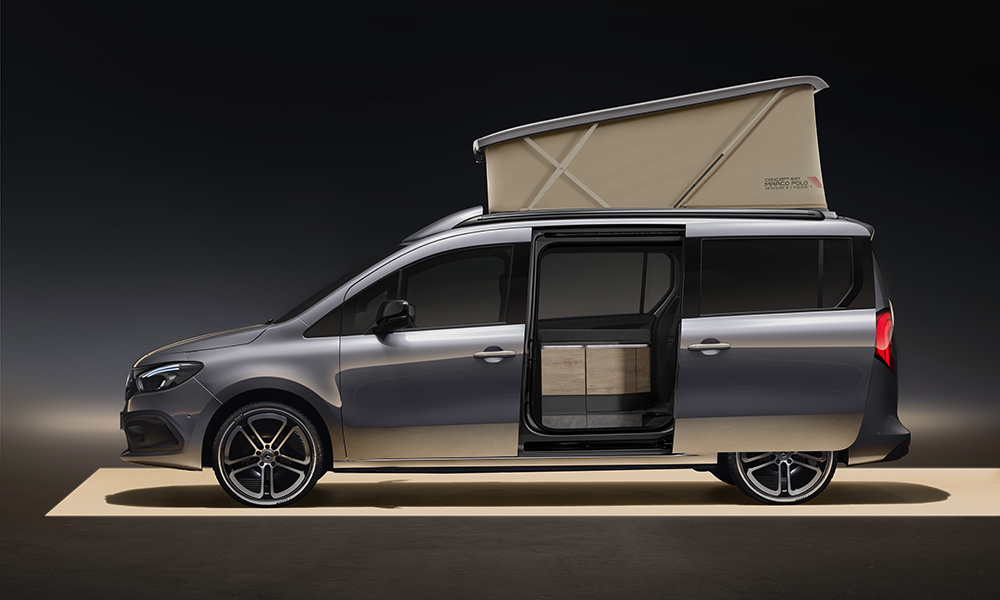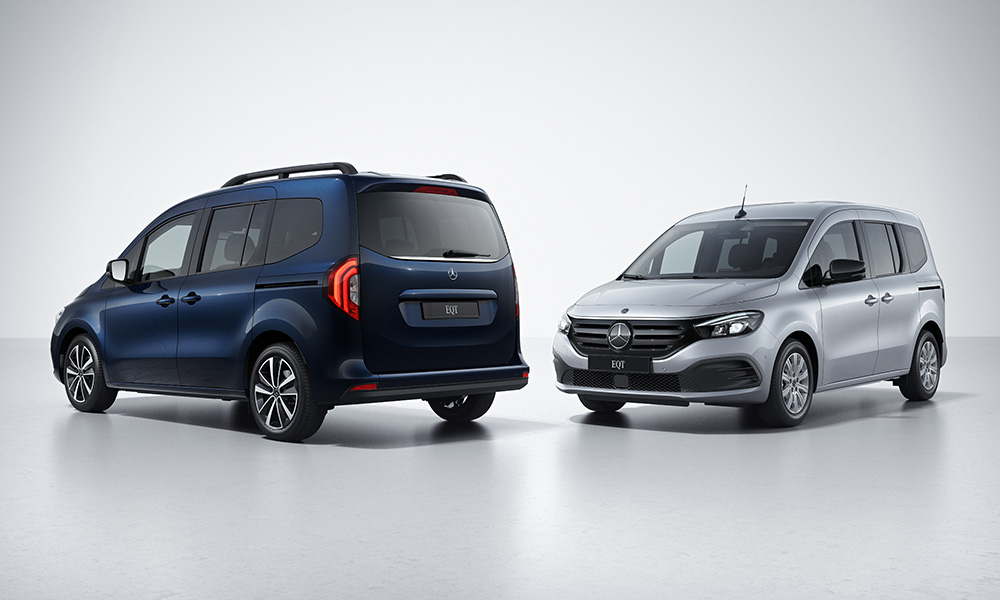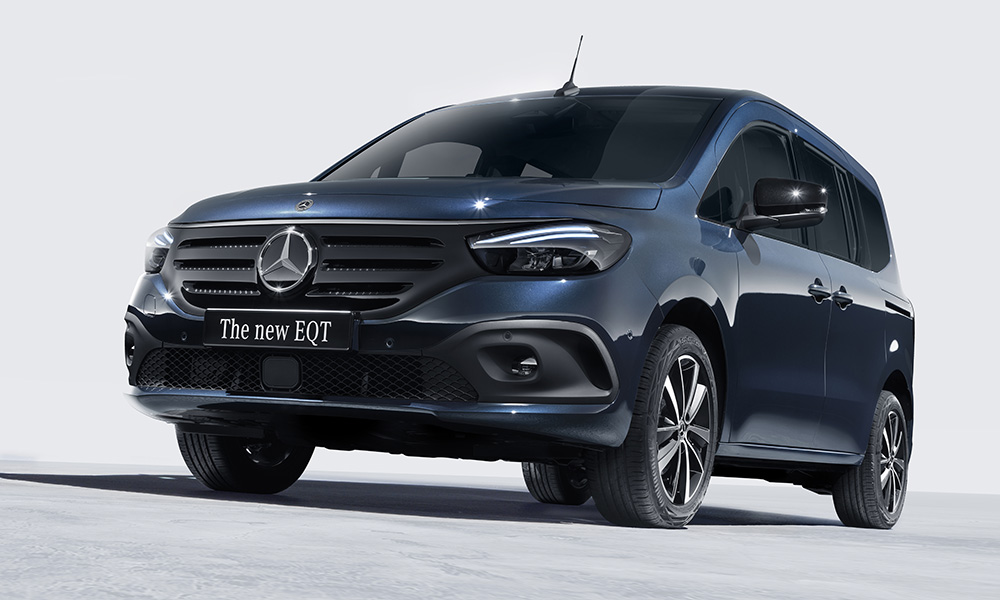 Let's start with the technical specs. When it hits showrooms, the production version will initially come with a 45kWh lithium-ion battery connected to an electric motor that produces 122hp and 245Nm.
Charging can be done at 22kW AC or up to 80kW DC, the latter filling the battery from 10% to 80% in 38 minutes if conditions are right.
The charging port is hidden under the Mercedes star at the front for easy access, and the battery itself sits in a crash-protected location in front of the rear axle.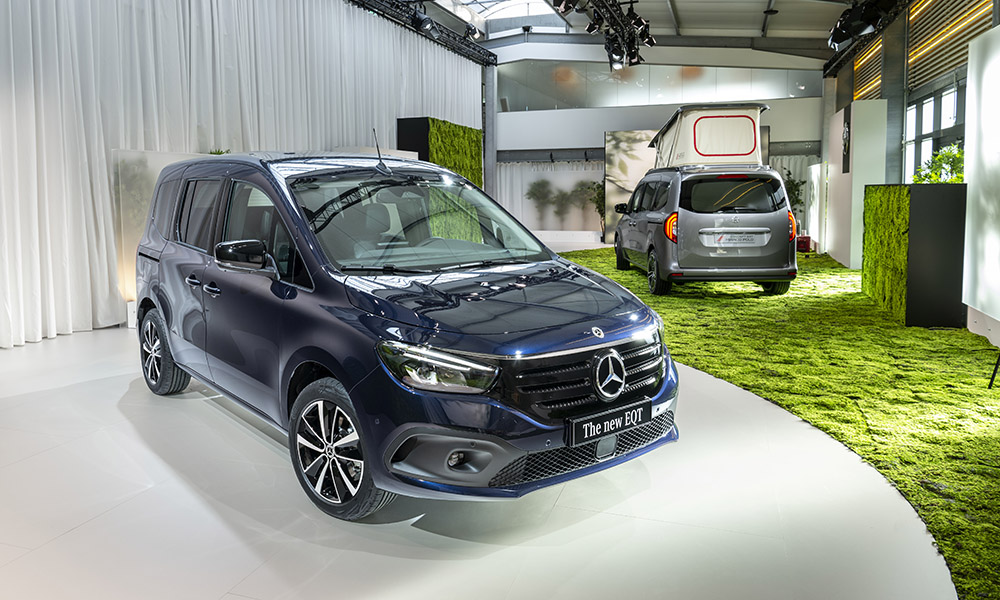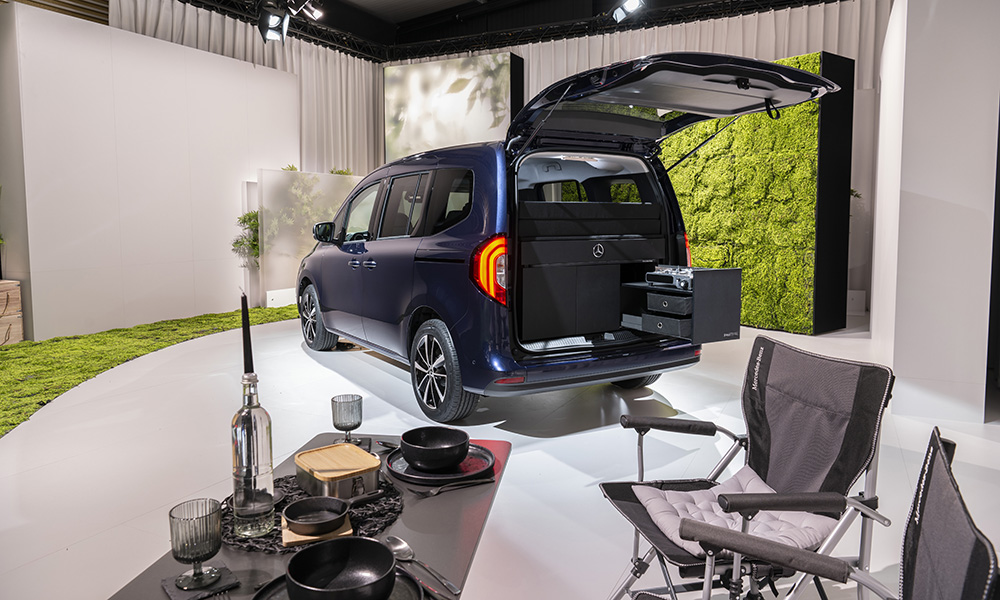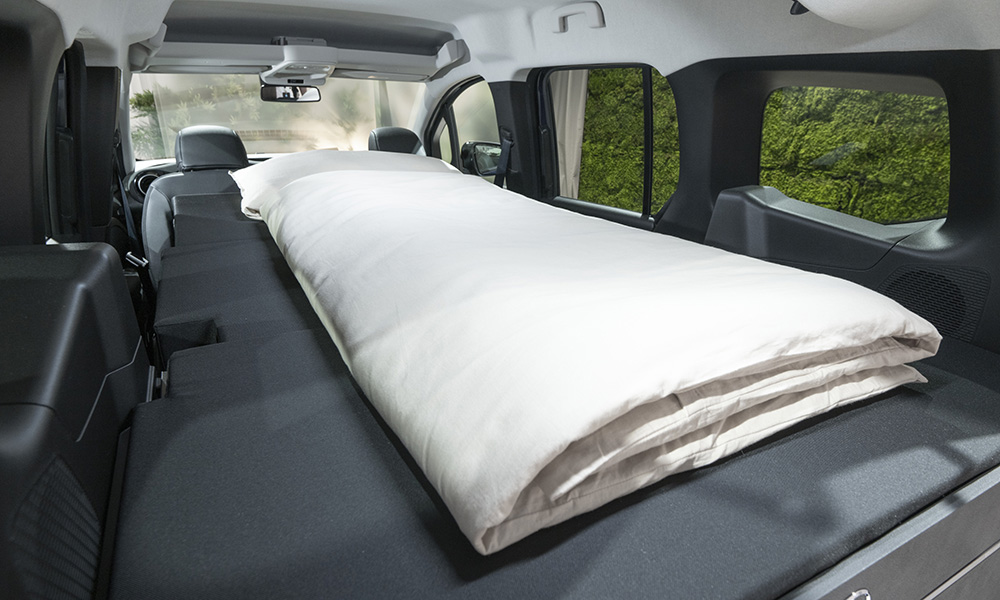 One of the drawbacks of a traditional camper van is the fact that all the furniture and fittings are fixed in place, making the car less useful for other applications.
Mercedes engineers thought of that and designed this snuggle-mobile in such a way that all furniture units can be removed by two people in five minutes.
Because the version due to go on sale is a mere 4,498mm long, 1,859mm wide, and 1,819mm high, it will also fit into most standard garages and multistory car parks, removing another drawback of more conventional and bigger campers.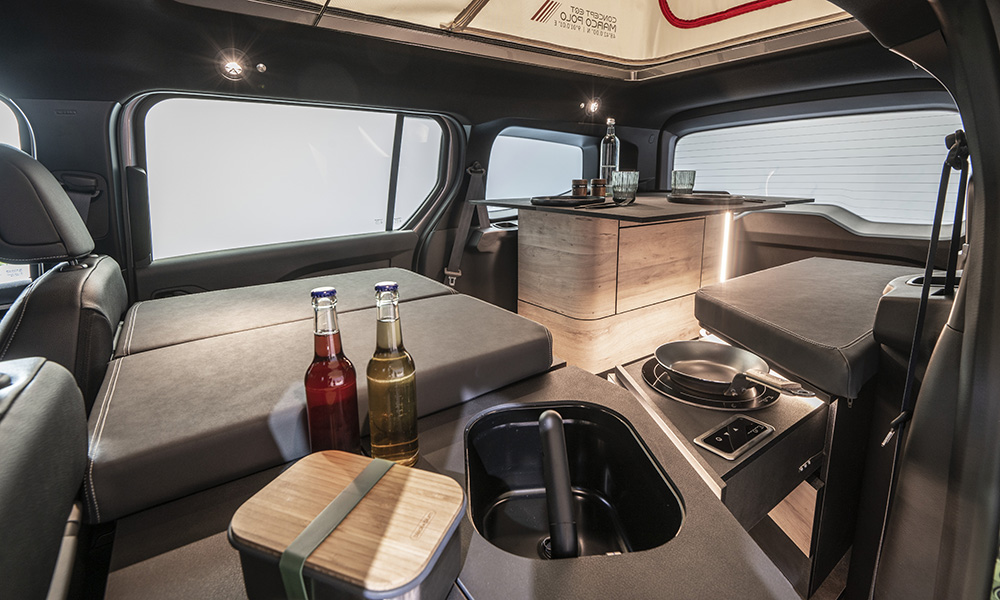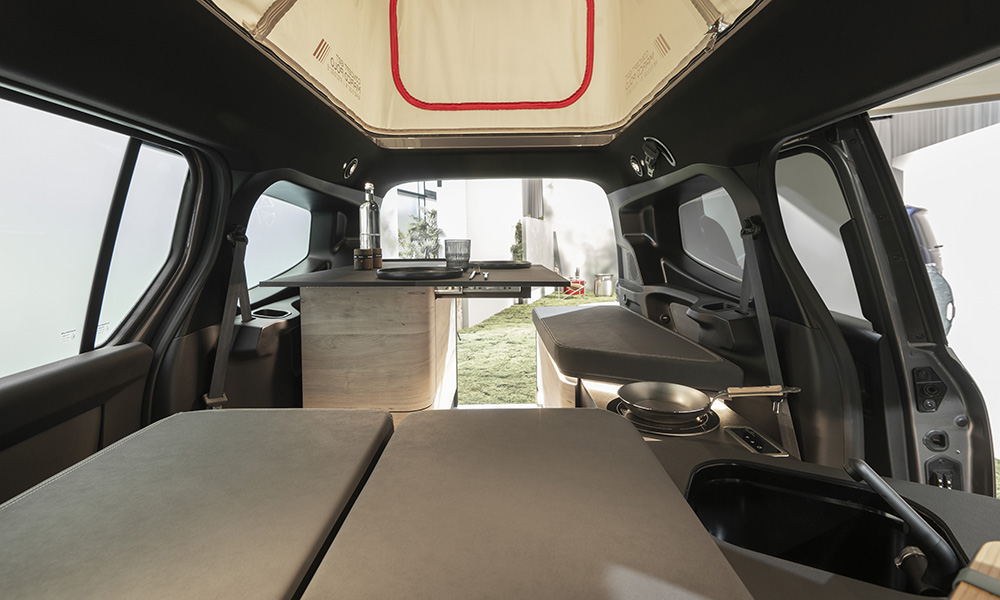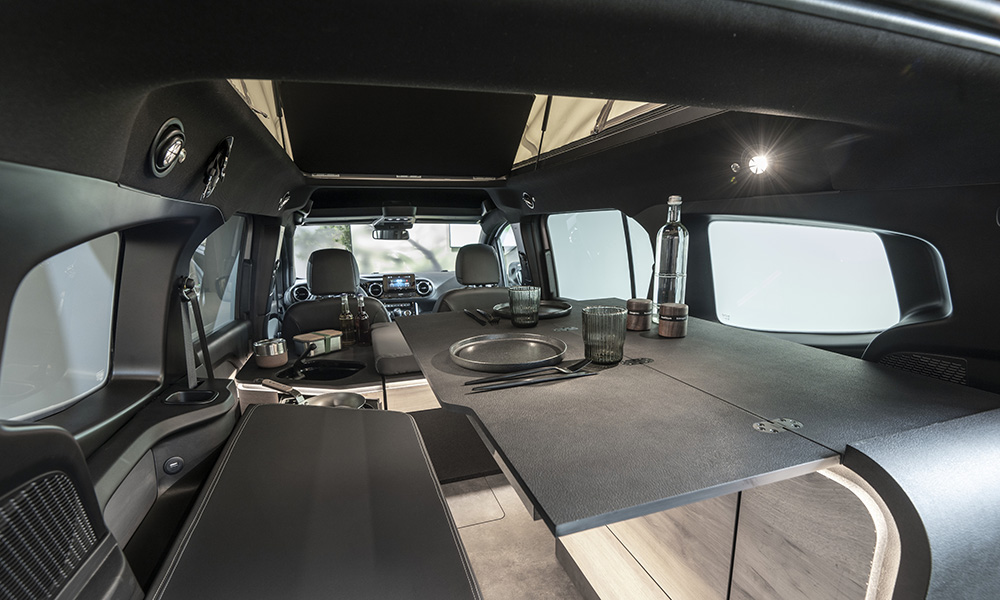 Inside, features include two sleeping places (one in the raised roof and one in the back of the vehicle), a 16L fridge, a fold-out table, a sink with a 12L water tank, and not one but two cookers. An induction cooker is paired with a removable gas cooker to ensure campers never go hungry and can even cook their meals outside if they fancy.
A sun awning makes sure the only thing that may get burned is the food. Seven USB ports keep gadgets charged up, and on the roof there's a solar panel that charges an additional removable battery, meaning the car can be self-sufficient under the right circumstances. If there's no sun, then the battery can also be charged by simply plugging it into an outlet.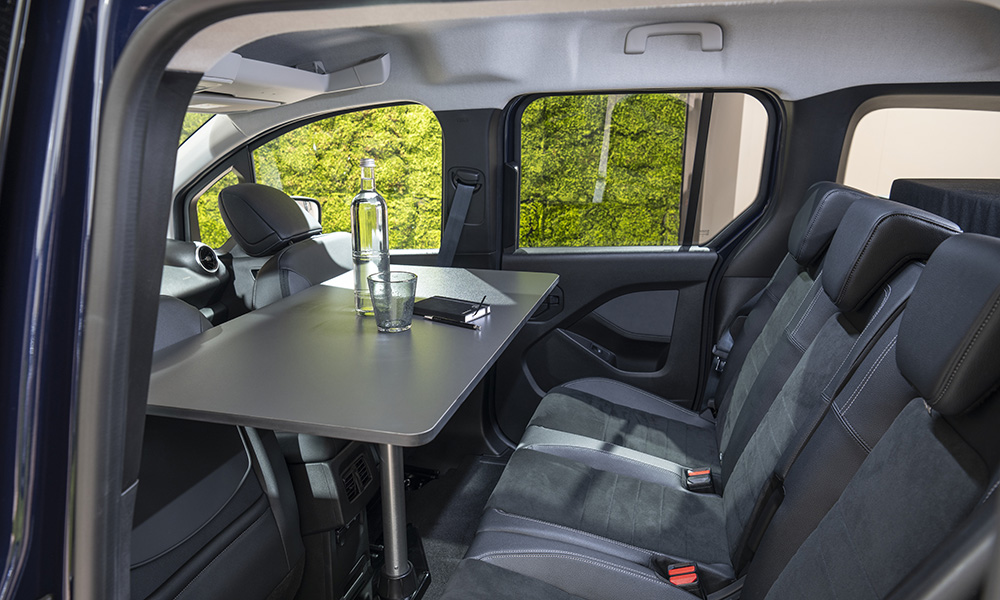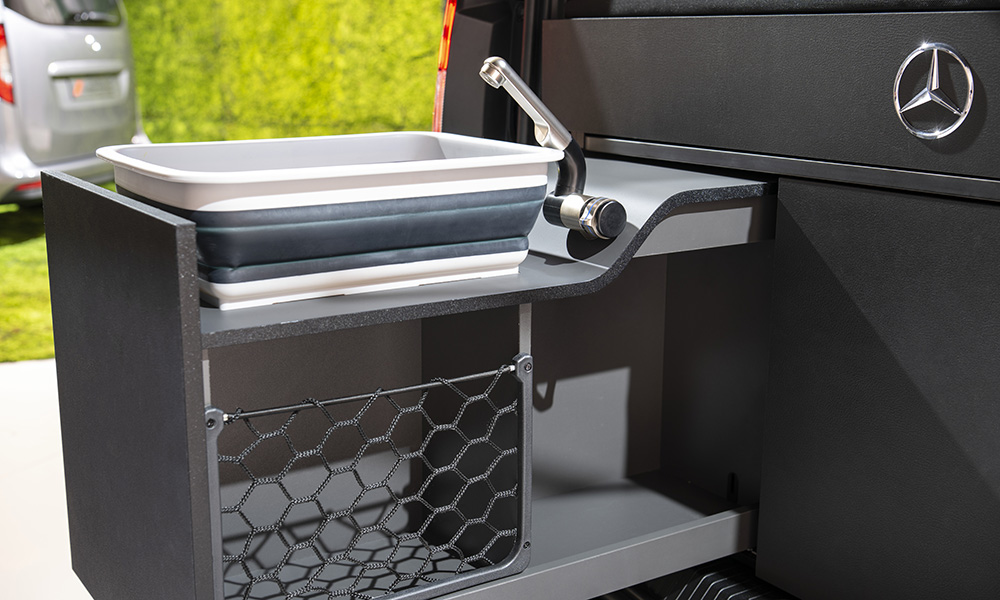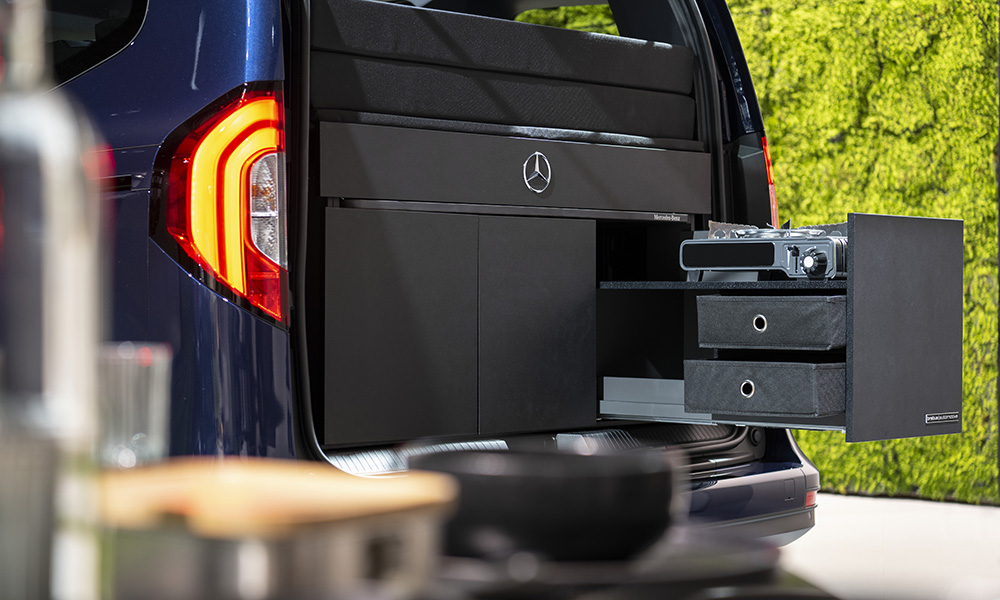 The rear windows can be blacked out at the press of a button, and all others can be darkened with manual blackout elements. Good sleep is further ensured by a ventilation grille with added insect protection. One quite innovative idea of this new setup is the fact that you can buy all the camper modules separately for your non-camper EQT. That way, you won't be getting the fold-out roof, but you can have the rear bed and the kitchen module turning your weekday utility van into a weekend getaway vehicle.
Maybe the best bit about this car is the fact that Mercedes plans to start selling it for just €49,000 (P2,868,000) in its home market, which is a killer price for a fully electric camper van.