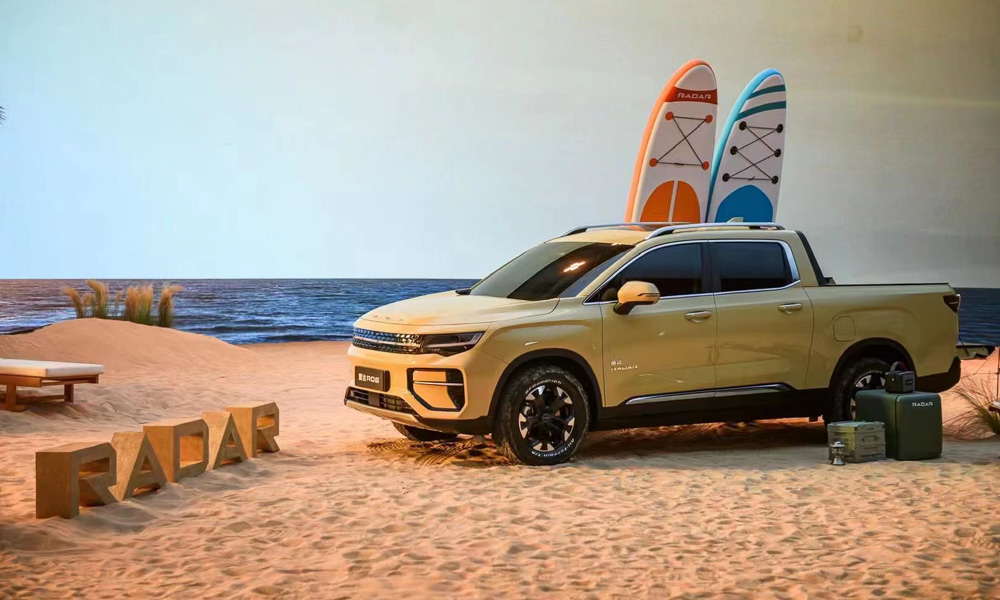 Geely has exponentially grown in recent years, thanks to its exciting and well-designed vehicles. It is further expanding and launching its new electric vehicle sub-brand called Radar.
Radar is a new, independent brand name of the Geely Holding Group. It is set to make electric pickup trucks, SUVs, ATVs, and other lifestyle products. Coinciding with the new brand's launch is its first offering: the RD6, a lifestyle pickup truck.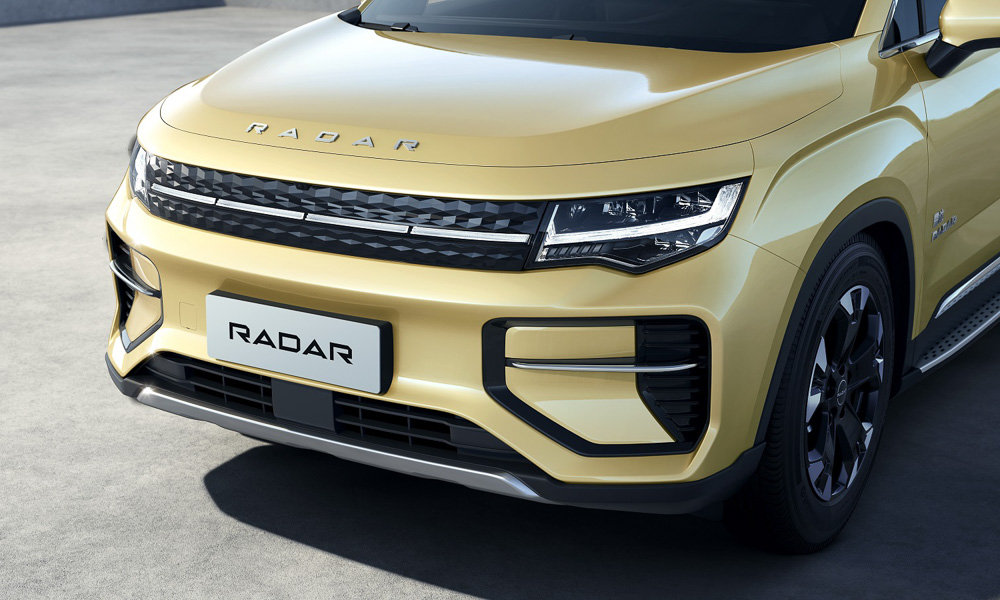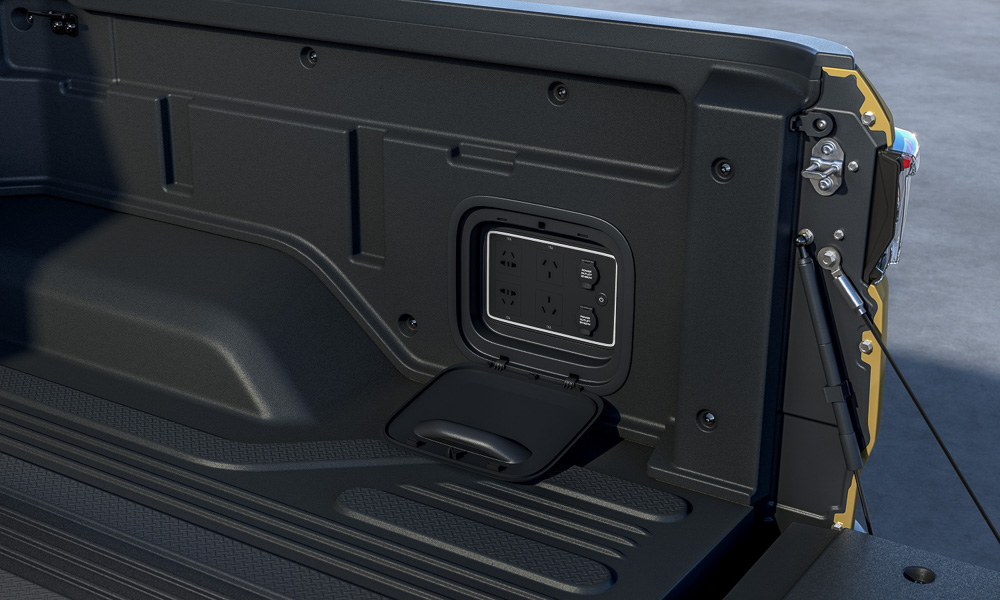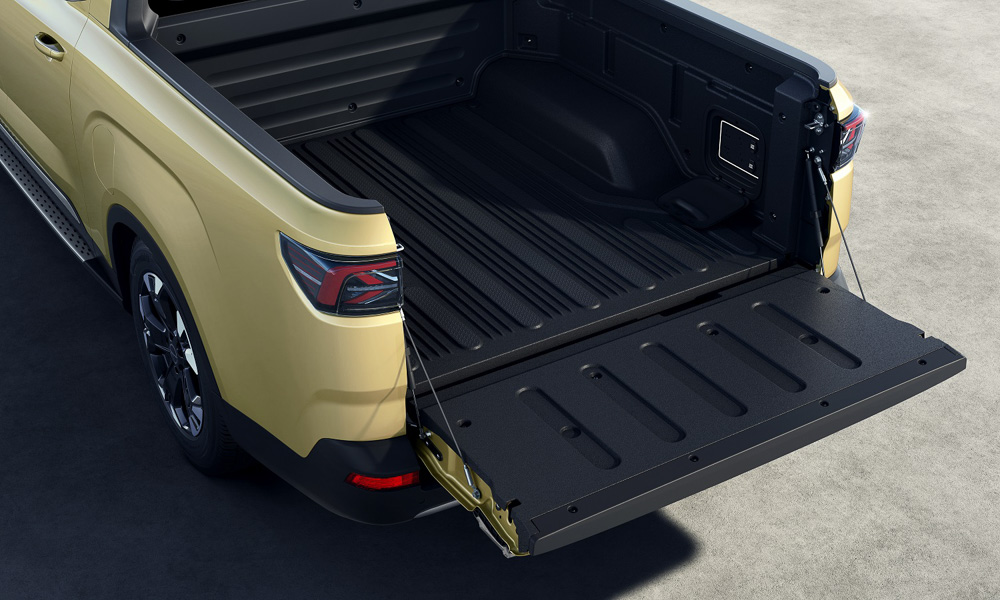 Nothing much has been revealed about the RD6 just yet, except that it will be riding on Geely's Sustainable Experience Architecture. Based on the photos in the press kit, it seems like an extended version of the Okavango.
Up front, the headlight cluster and the air dams below are very familiar, yet tweaked for a completely different look. Since the RD6 is electric, the front grille has been swapped with a futuristic-looking trim piece. And the place where the engine should be is now an additional cargo compartment.
Save for the rear cargo area, the side mostly mimics the Okavango's styling. Particularly the creases atop the fenders, as well as the chrome and black plastic trims on the running board. The truck bed is lined, while a panel cover opens up to reveal four household-style power outlets and two other power sockets.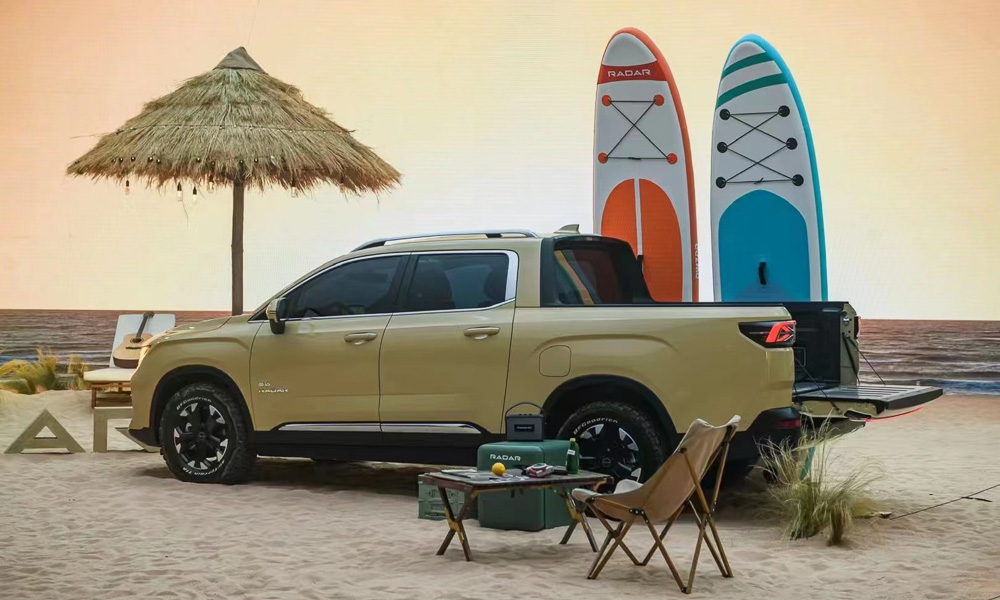 But Radar won't just be concentrating on making electric vehicles.
It will be partnering with Naturehike, a camping gear maker, to create a sub-brand called Radar Weekends that will make camping accessories for its vehicles. It is also working with National Geographic China to promote the "leaving no trace behind" concept to keep the outdoors clean.
We may just have to wait a little longer to know more about the specs of the RD6. Though, Radar seems to have its sights locked in for its vision to win the hearts of people who embrace both electrification and nature.