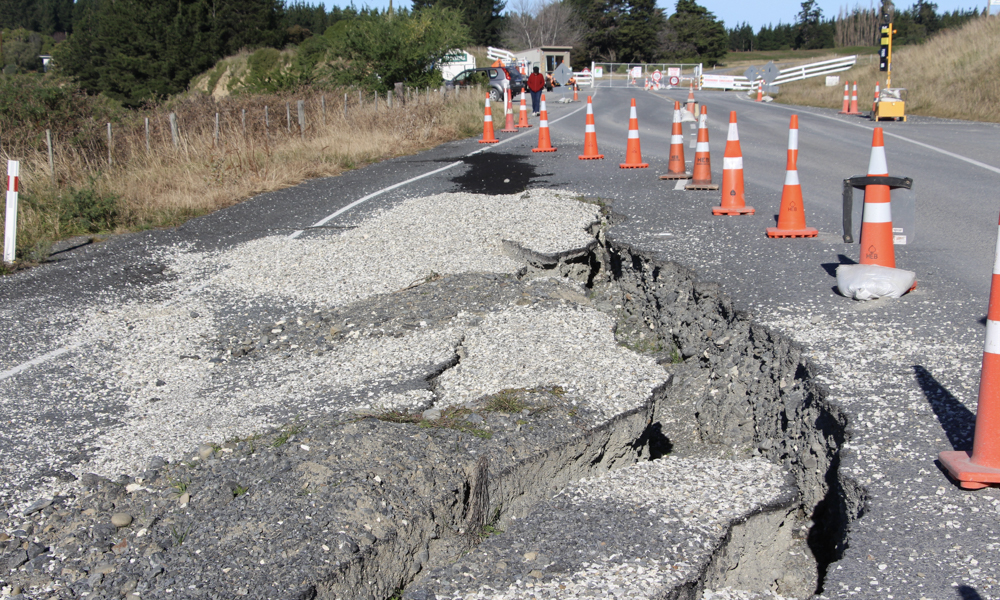 Car guys either gnash their teeth or hurl a few choice expletives whenever they drive over potholes. They are some of the painful realities of motoring in most developing nations, and even experienced drivers sometimes hit them. Thankfully, avoiding potholes and other road hazards will be a little easier if you have a late-model Mercedes-Benz vehicle.
Certain cars produced from 2016 onward can warn drivers of potholes or speed bumps. Infotainment systems that are compatible with the automaker's Car-to-X Communication service can receive over-the-air updates on road hazards. The vehicle then warns the driver with a generic "TRAFFIC EVENT AHEAD" alert. The EQS and the all-new S-Class and C-Class can even generate advisories specific to the obstacle.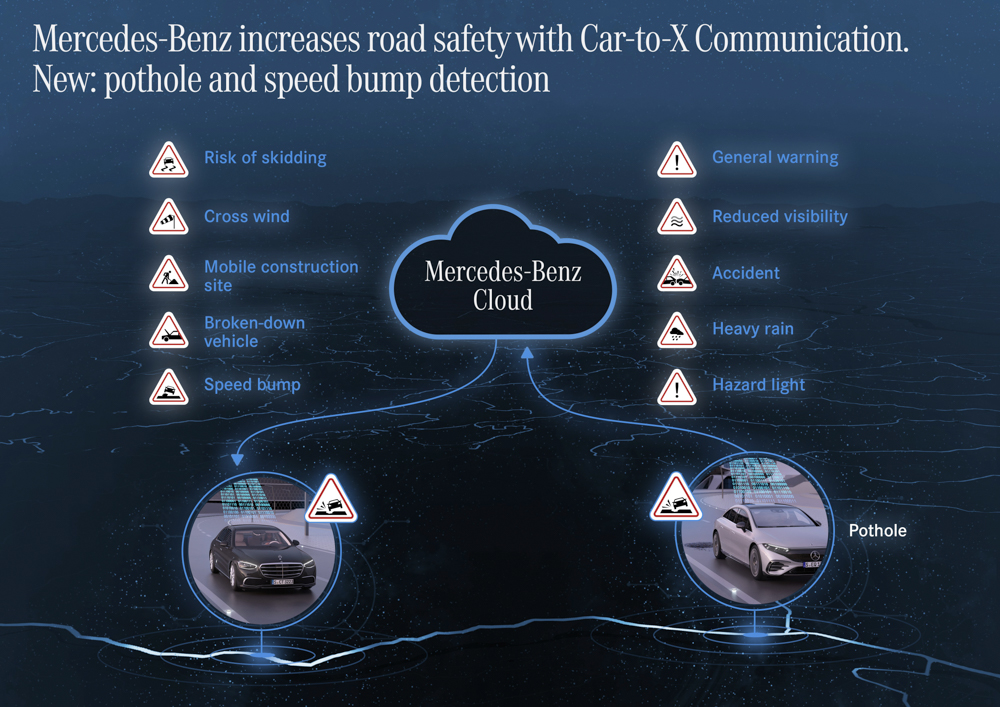 The Car-to-X Communication system relies on a constant connection to a cloud server that stores all the data. But potholes are largely unpredictable, so you might be wondering how vehicles can even get updates at all. The painful catch of this setup is that a car must drive over the obstacle itself. The above-mentioned models can automatically file a report when things like springs, dampers and axles meet certain conditions for articulation, compression and rebound.
This feature is available in select markets only. The prerequisites for receiving in-car hazard alerts are an active Mercedes Me subscription and a working link to the Car-to-X Communication cloud server.