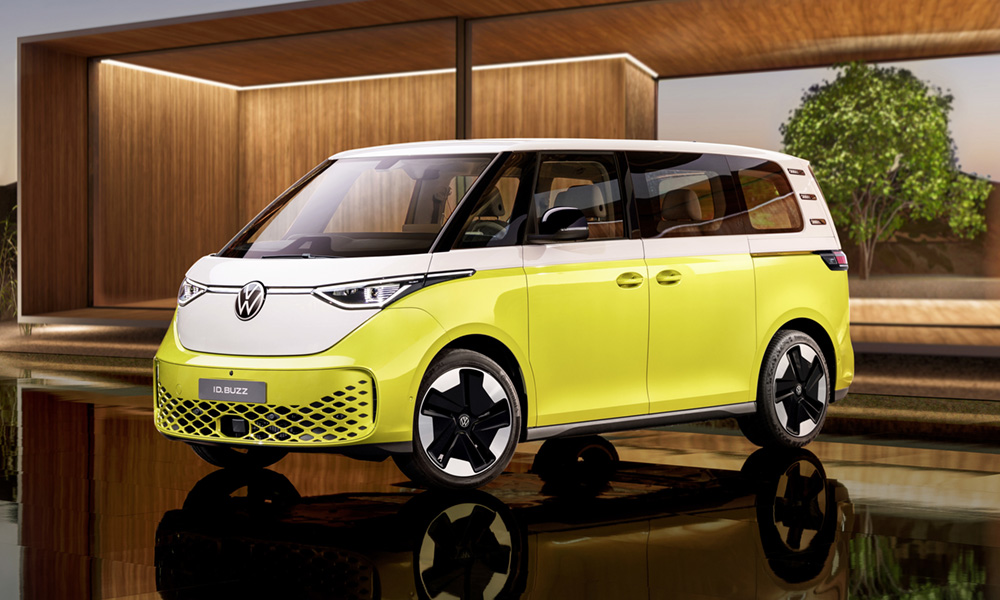 Volkswagen has been going all-out with the introduction of electric vehicles with the ID. family. You have the ID.3, the ID.4, the ID.5 and the China-bound ID.6. While we have seen some crazy fast and creative concepts, most of the production-bound vehicles are crossovers.
Fortunately, the brand's next ID vehicle takes inspiration from Volkswagen's colorful past, bringing back an iconic look that many of the older generations fondly remember.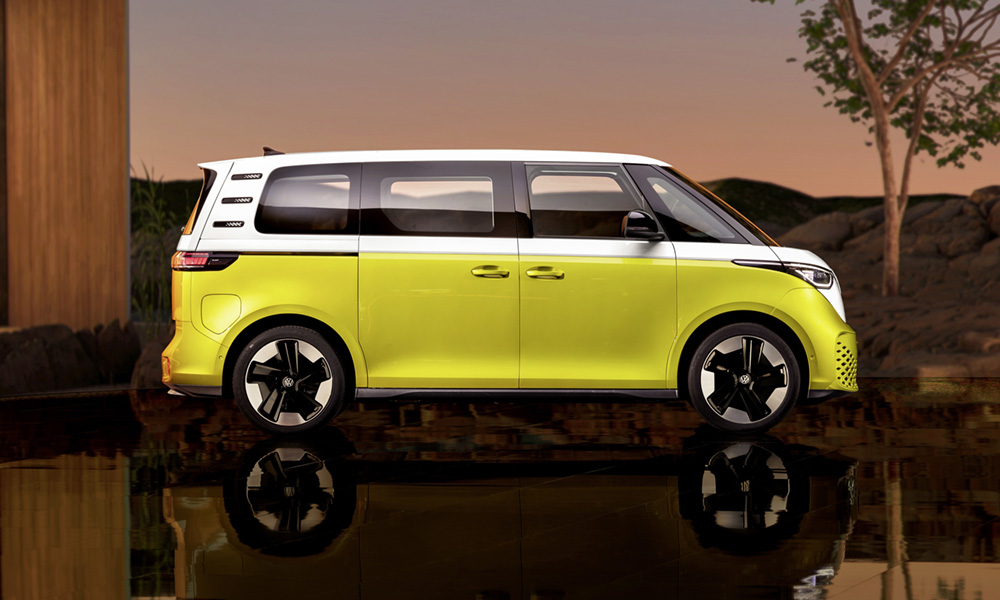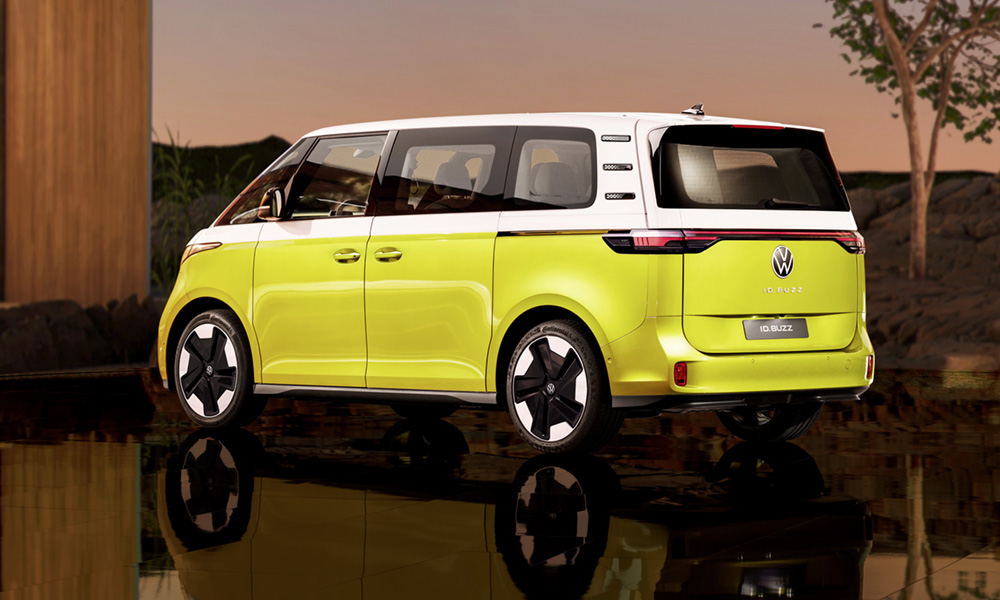 This is the ID. Buzz, and according to Volkswagen, it's an "electric bus and transporter" (but it's more similar to a minivan), a throwback to the Kombi "Love Buses" of old.
Due to the vehicle's electric nature and the MEB platform it rides on, they were able to recreate the boxy looks and the minimal overhangs of the T1 and T2 Kombi. Because of this, it also has an incredibly small turning radius of 11.1m despite being 4,712mm long, 1,985mm wide and 1,938mm tall.
While VW says that the car is "smiling," we think that the aggressive-looking modern LED lighting and the large wheels of up to 21 inches suggest otherwise. But the optional retro two-tone finishes are sure to bring a smile to those who see the car in person.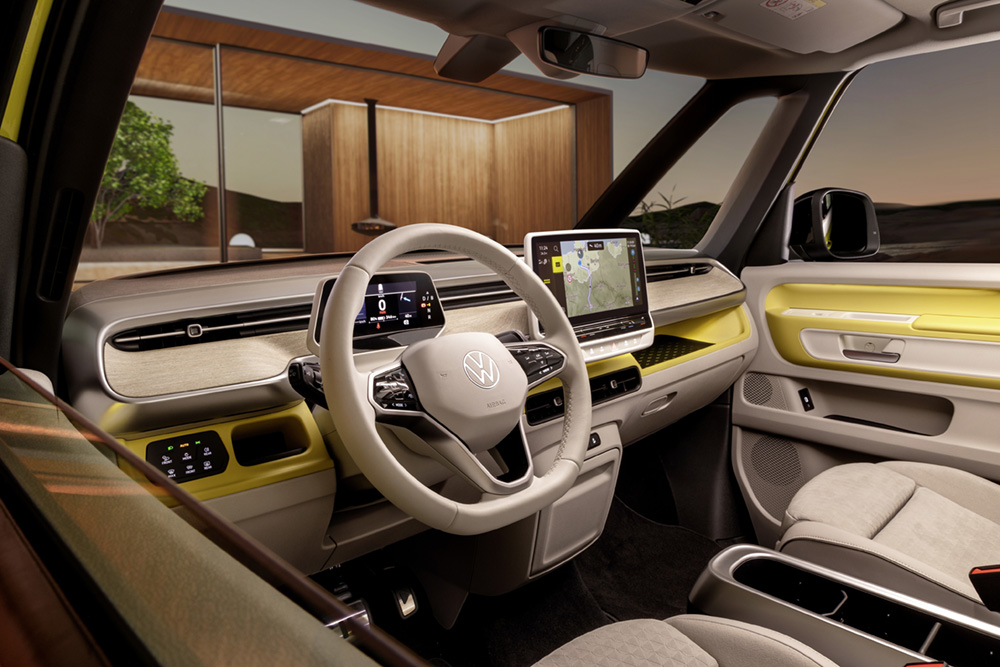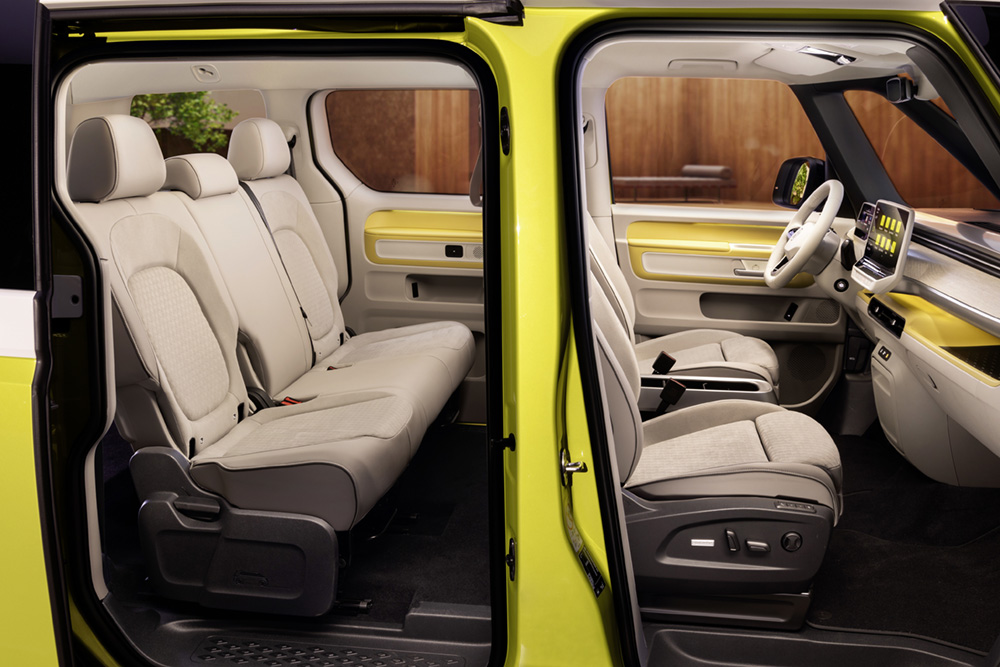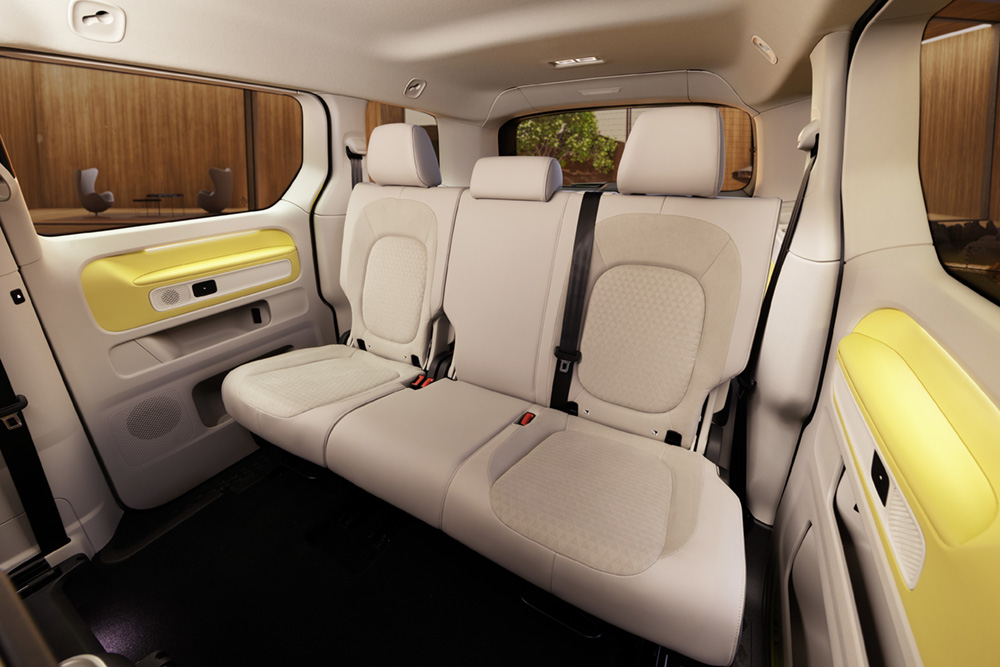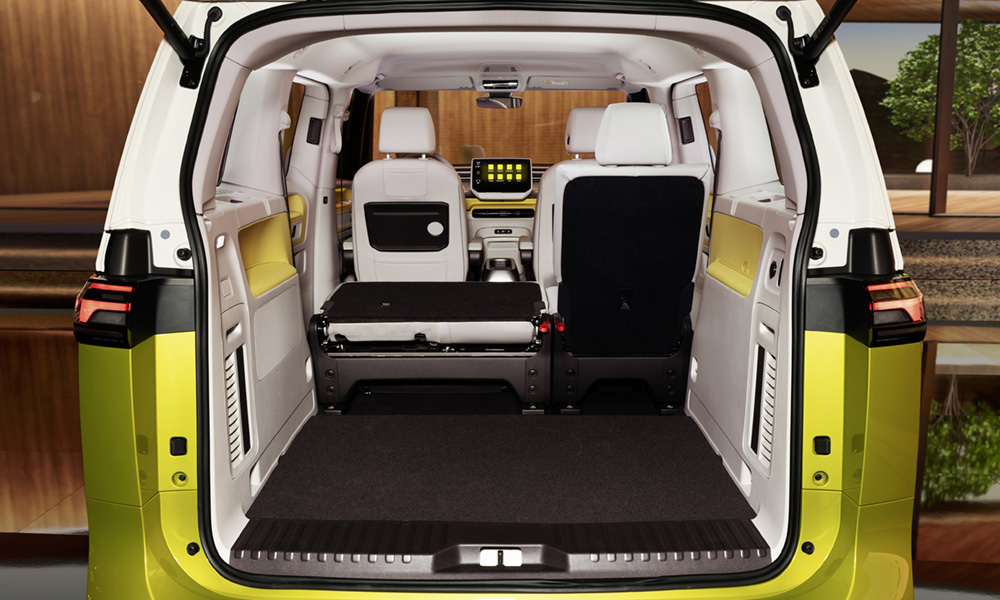 For one, the interior is extremely spacious, able to carry up to five people and 1,121L of cargo. There's also an optional movable and removable center console as well. Other configurations will eventually arrive, with options for a six-seater (three rows of two seats), a seven-seater (for the extended wheelbase), and a cargo van with a bench seat in the front.
The cabin is made from recycled synthetic materials. But it's also just as up-to-date, with dual 10-inch free-floating displays for your infotainment and instrument binnacle (with an optional 12-inch infotainment), wireless charging, multiple USB-C ports, and a handful of cupholders.
Underneath, there is a 77kWh battery mated to an electric motor that produces 201hp and 310Nm. This drives the rear wheels, and top speed is electronically limited to 145km/h. There are no range figures yet, but there is fast charging of up to 170kW, which can fill a battery from 5% to 80% within 30 minutes. But don't worry, as larger battery and drivetrain options will be announced in the future.
And if you live in Europe, bidirectional charging (or Vehicle-to-Grid technology) will be enabled, so you'll be able to power appliances—or even your home in the event of a power outage—and help reduce your energy usage during peak hours by sending some power back to the grid.
European models will come standard with such safety features as front assist, lane assist, and dynamic road sign display. There are optional safety features like adaptive cruise control, side assist, travel assist, emergency assist, park assist, light assist, and area view.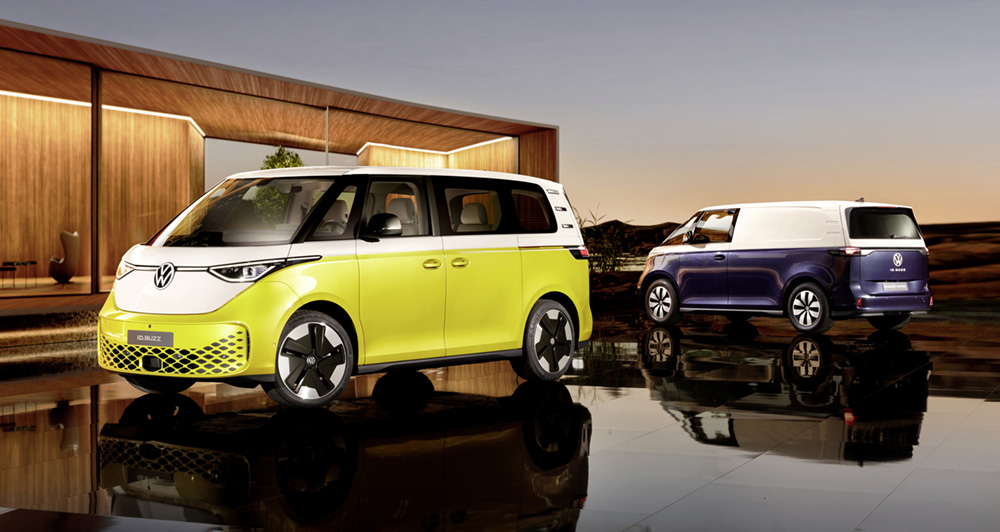 Europeans get first dibs on the ID. Buzz, with advance sales taking place this May. Production of the two variants (Consumer and Cargo) will commence in the first half of the year, and it's expected to launch in initial European countries in the third quarter of this year.
Americans will see the long-wheelbase variant debut next year, and sales should start in 2024. We're just hoping that we'll have the infrastructure to be able to support these electric Love Buses by the time other countries receive them.