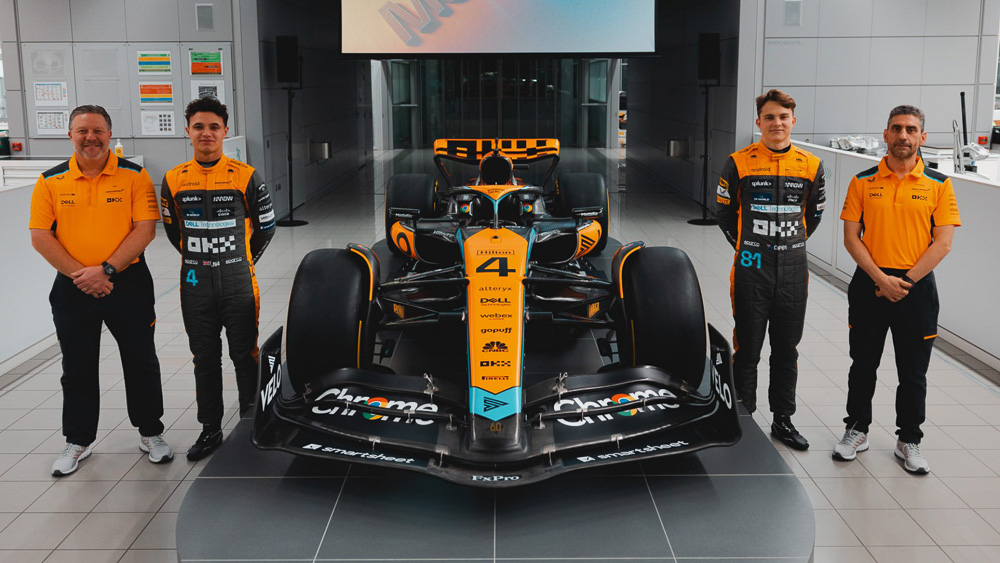 McLaren has unveiled its latest MCL60 platform for the 2023 Formula 1 season. The '60' is of noteworthy importance as it celebrates 60 years since Bruce McLaren founded the McLaren Racing Team. This saw the team jump from '36' (meant to denote an internal chassis code designation for each season's new car) straight to '60'.
Aside from the number, the livery sees more papaya orange and blue elements together with the black, making for a striking livery for this year. The papaya orange and the blue were key design colorways from Bruce McLaren's days in the 1960s, which made a popular return in 2018 and are now made more prominently so for 2023.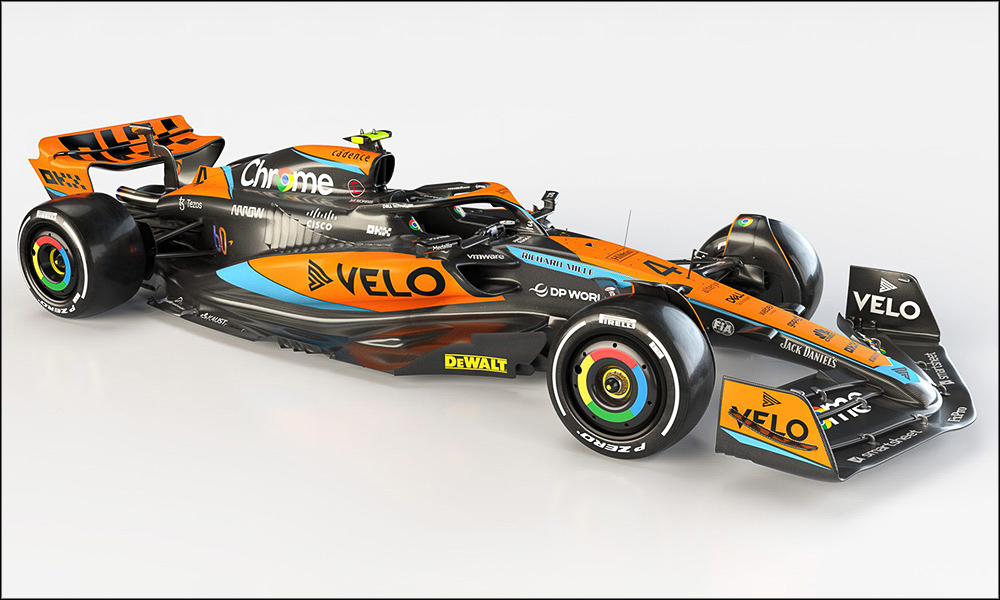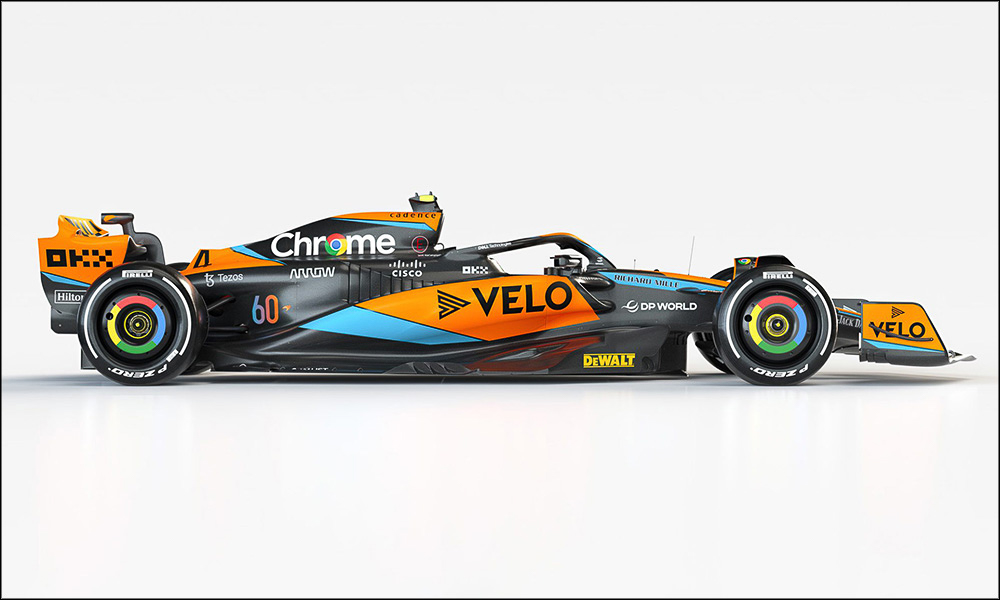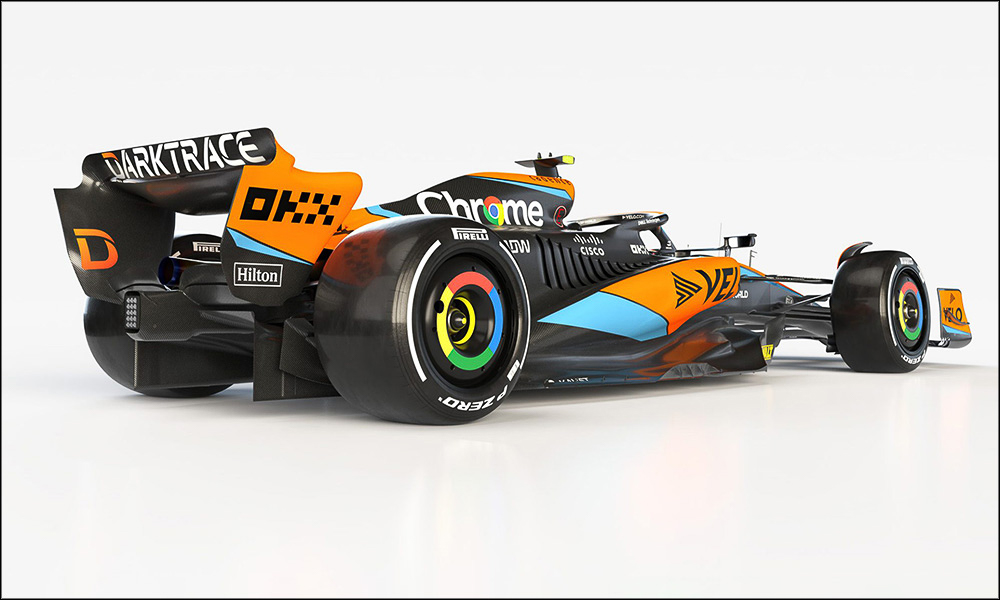 As with other F1 cars for 2023, the MCL60 is an evolutionary step forward from 2022's MCL36, which many felt had huge potential at the start of the previous season, but in practice performed poorly with a very narrow efficient operating window.
The MCL60's main goal is the improvement of the underfloor aerodynamics, which holds the best promise for improved overall performance on-track.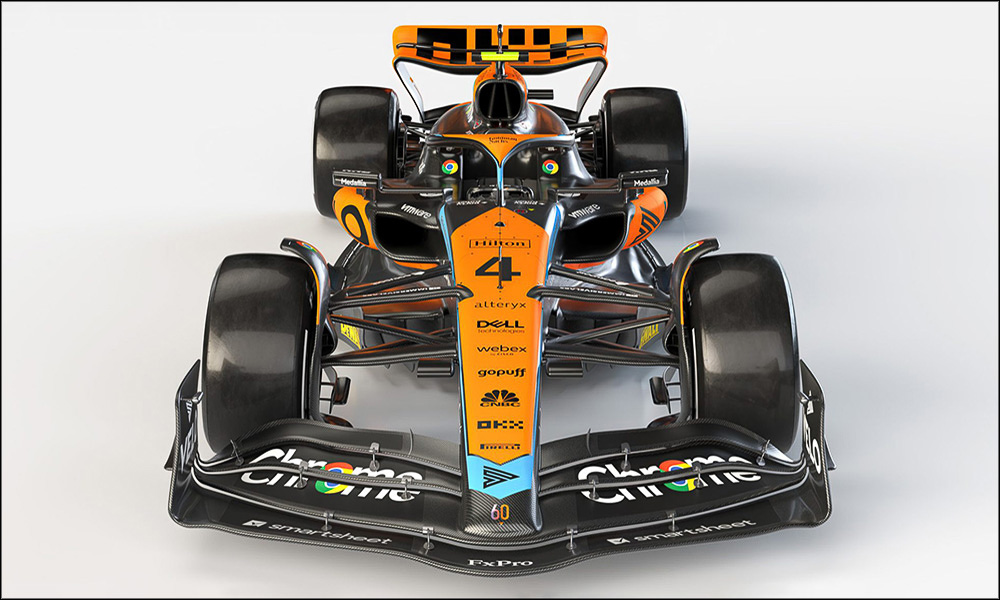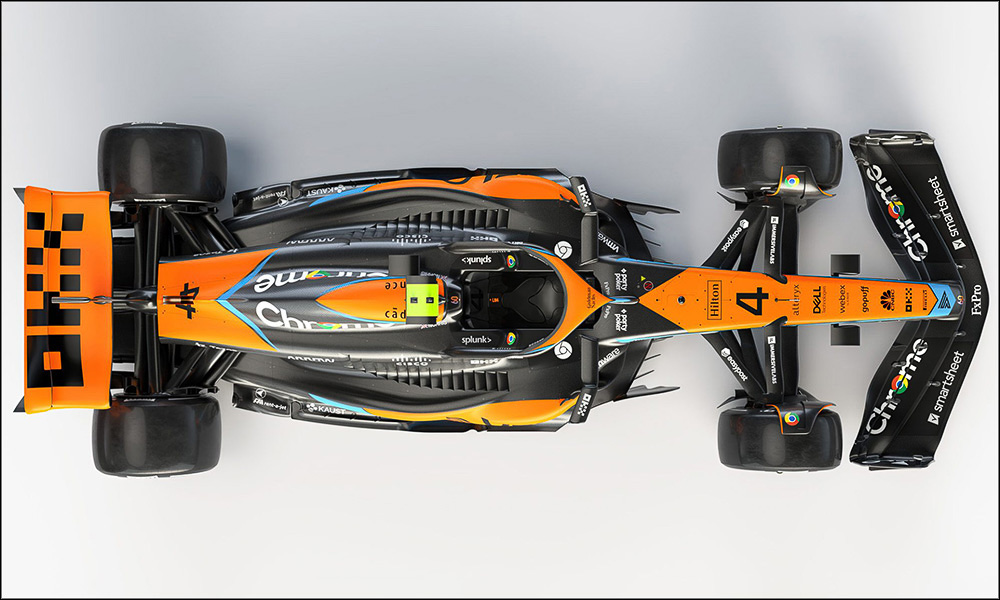 The overall changes to the shaping of the sidepods are most likely in response to the revised radiator layouts beneath, which in turn will have been to create the space at the lower front of the sidepods for the enhanced floor inlets.
The MCL60 has significantly more side space at the lower front for the vaned inlets for the underfloor tunnels. The angles of the inlets have also been optimized to help aerodynamics better.
Crucially, McLaren hopes that the sided changes provide far better mid-corner stability, an area where the MCL36 really struggled according to feedback from Lando Norris and last year's other McLaren hotshot, Daniel Ricciardo, who has departed from the team.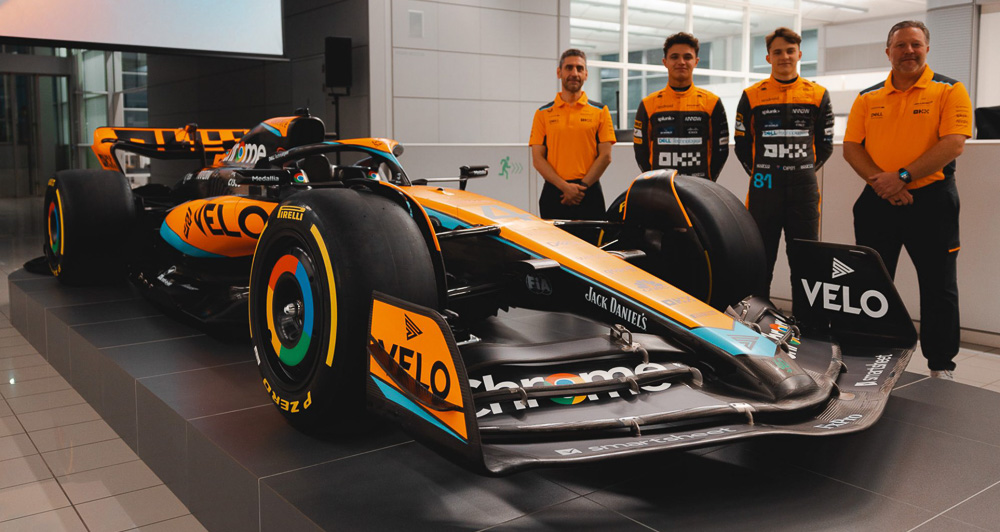 Norris and new driver Oscar Piastri share driving duties for the season with McLaren CEO Zak Brown still fully in control.
New team principal Andrea Stella will step up from his previous position of racing director after the departure of Andreas Seidl to Sauber, which will soon be running under the Audi banner come 2026. Mick Schumacher will be a shared reserve driver for both Mercedes-AMG and McLaren for this season.
The Woking-based team finished in fifth place in 2022, and is looking to improve from this and challenge again for the top spot in 2023. With just a little over two weeks before the first race in Bahrain, things are looking to be very exciting indeed.