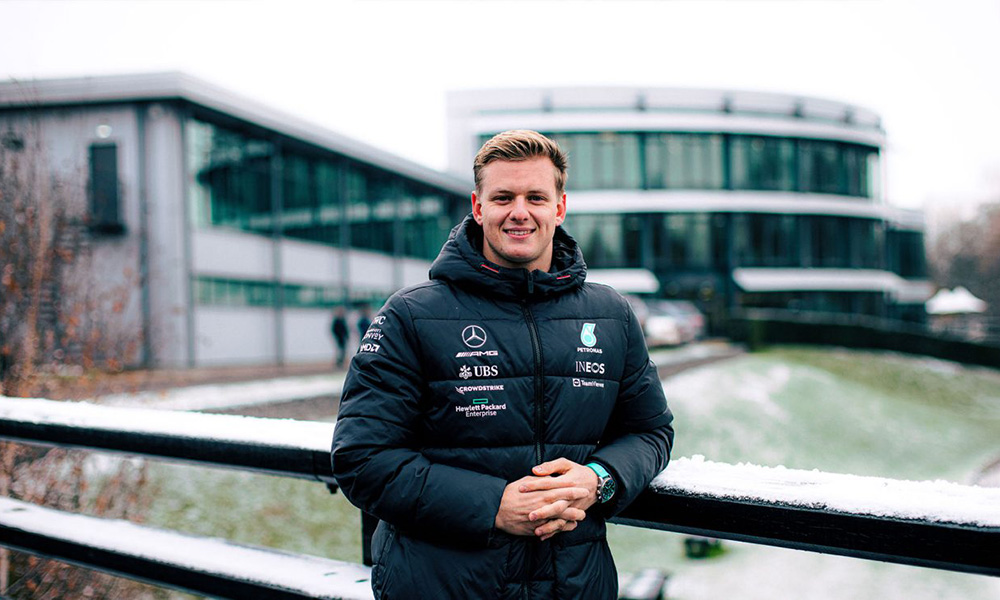 After Mick Schumacher ended his contract with Haas and the Ferrari Driver Academy last season in favor of Nico Hulkenberg, the young German was left without a drive for the next season. You could say that history is bound to repeat itself in Formula 1, as we're seeing yet another Schumacher join the Mercedes-AMG F1 team.
In a similar vein to Daniel Ricciardo's move back to Red Bull as a third driver, young Schumacher will be taking up the post of reserve driver, as Nyck de Vries and Stoffel Vandoorne, the team's reserve drivers all have their own callings for next year, with the latter acting as Aston Martin's reserve.
Granted, Mick will be mostly spending his time on the simulator and helping develop next year's car (the W14), but there are also chances that we'll be able to see him in action during free-practice sessions (or should either Lewis Hamilton or George Russell are unable to race). We're excited to witness him get a fresh start in F1, even if he may have had a bit of a patchy reputation for his stint with Haas.