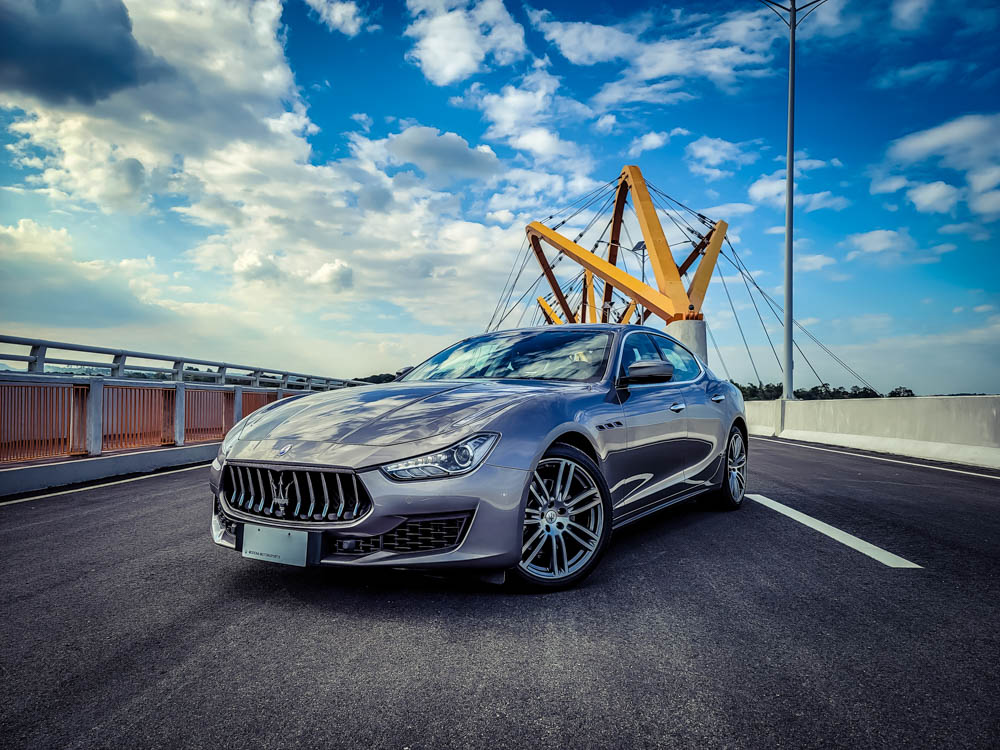 Whether it is cruising down an open country road or blasting through a circuit, Italian sports cars have always been known for their glorious sound. Maserati is certainly one of those brands that are very particular and passionate about the symphony their cars create, which is a crucial aspect of the exhilarating experience of piloting these fine machines.
Based on personal experience, there is nothing quite as stimulating as being enveloped in the audible bliss created by mashing the throttle of Maserati's Ferrari-built V8 engine. When the marque introduced their first hybrid offering in the form of the Ghibli sports sedan, I was definitely curious if the car would live up to what the tridents have been known for.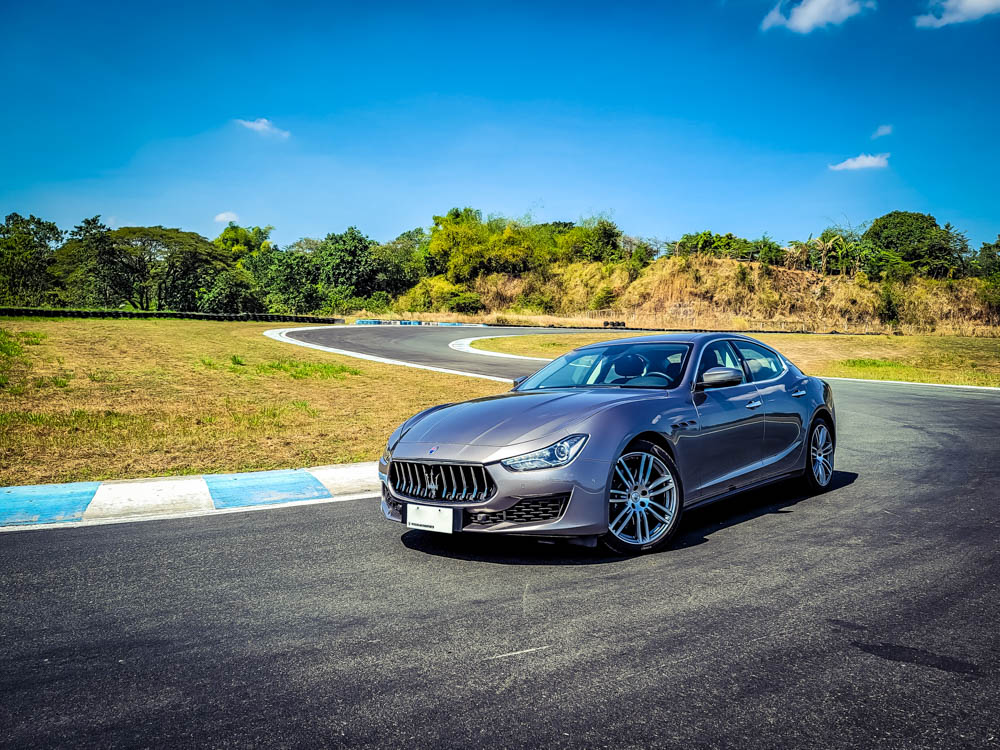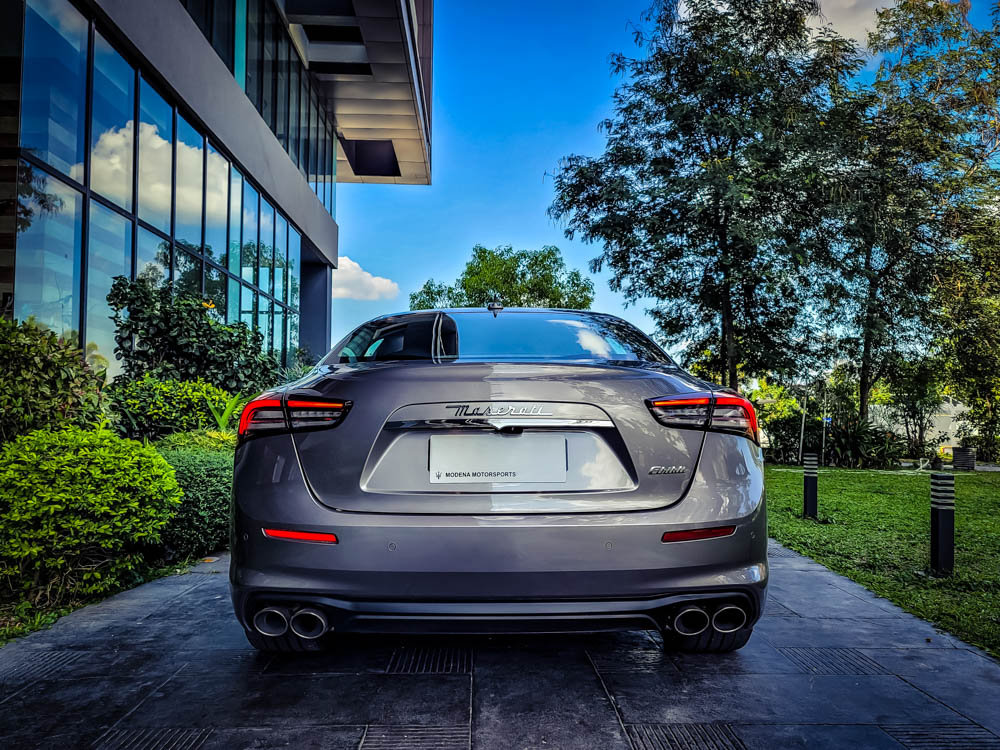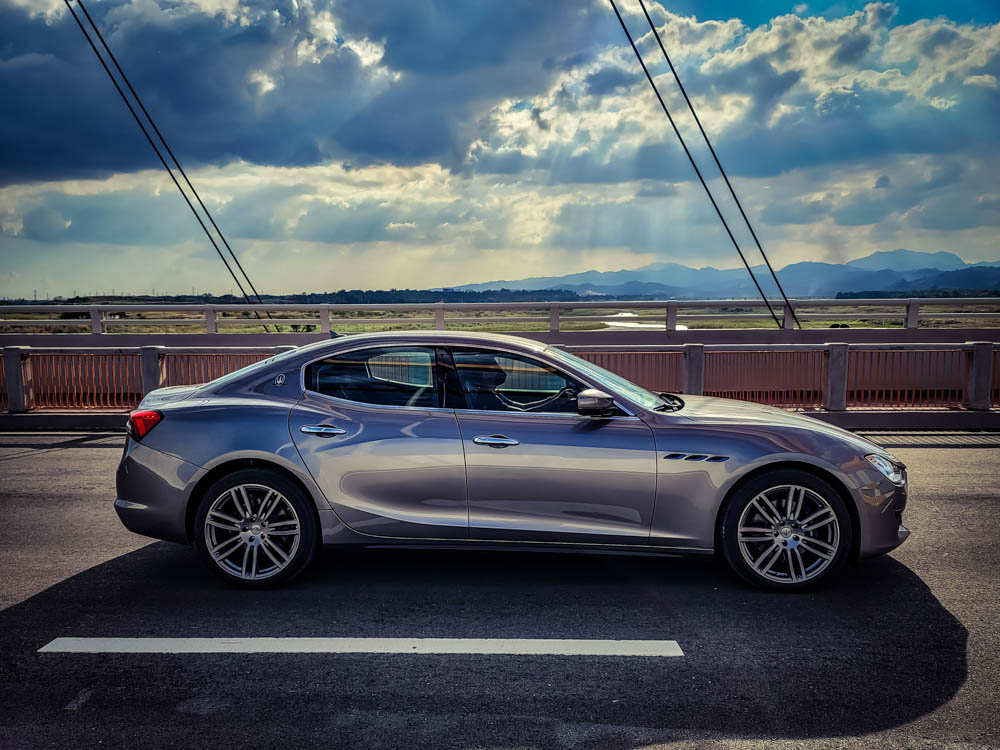 From a distance, the Ghibli Hybrid still carries the same overall fluid form of the third-generation model, but with some tasteful tweaks up close. The unit has a sparkling Grigio Evoluzione (grayish silver) finish, with accents of blue all around, particularly the thunderbolt beneath the badges on the rear pillars, its iconic side air ducts on the front fenders, and the brake calipers. This signifies its electrified nature. The taillights have been redesigned with a boomerang shape, and the front grille's vertical bars are inspired by a tuning fork. Everything was just nicely executed, if I may say.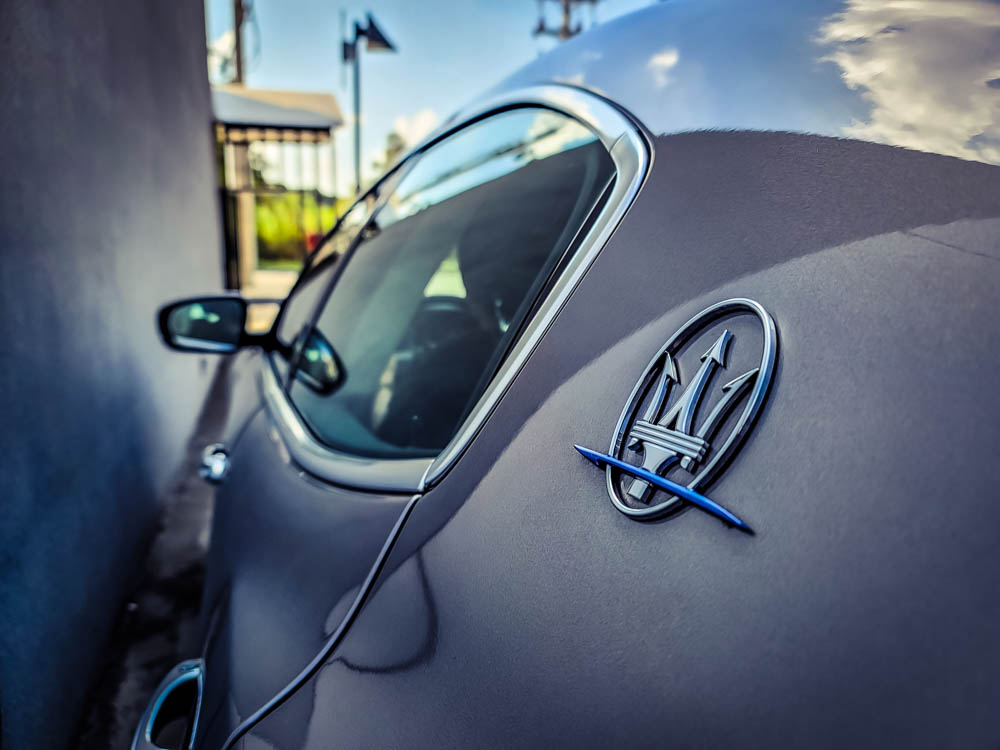 Inside this energized Ghibli, Maserati has not lost its exquisite touch combining supple leather, premium soft-touch materials, and piano black bits. The purist in me still enjoyed seeing the analog instrument cluster and, of course, the analog clock mounted on the top center of the dash.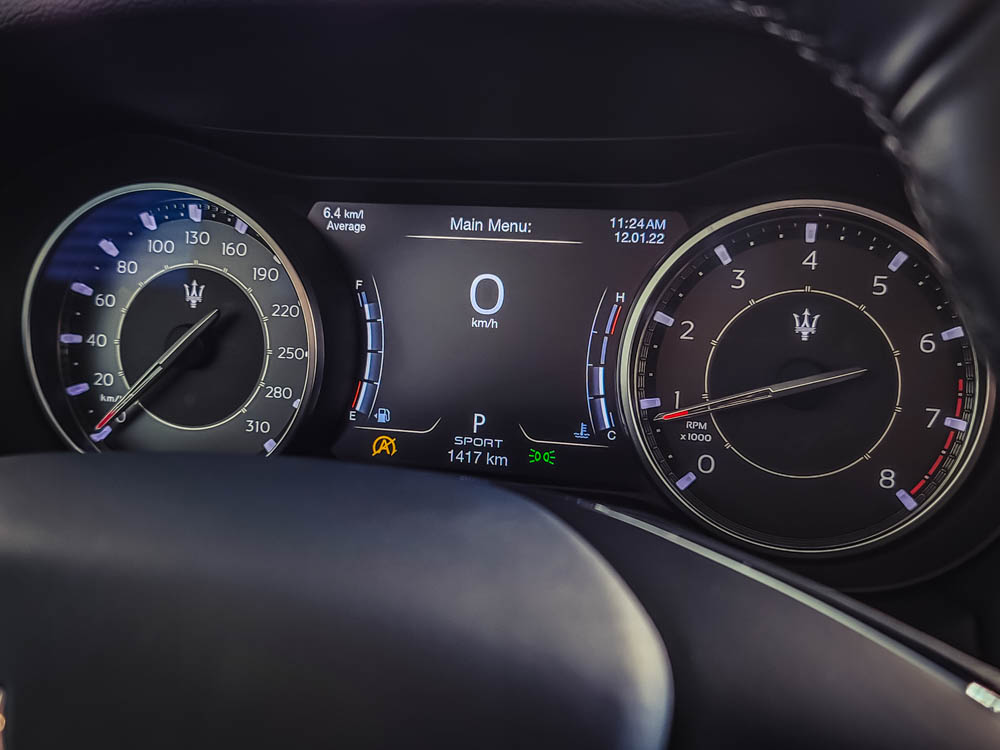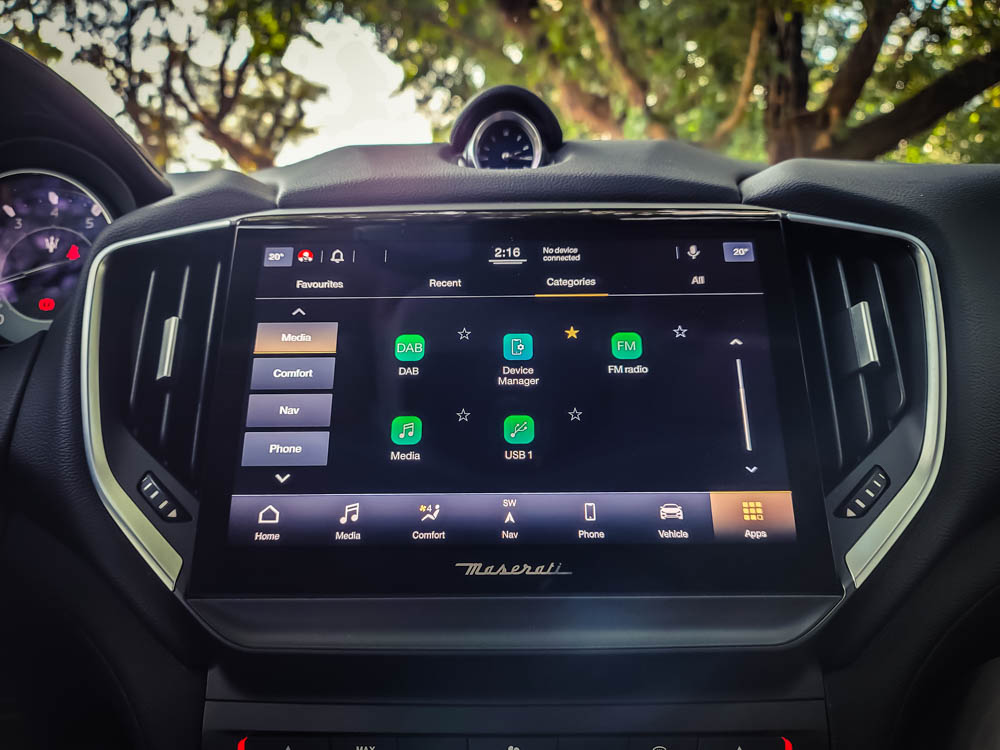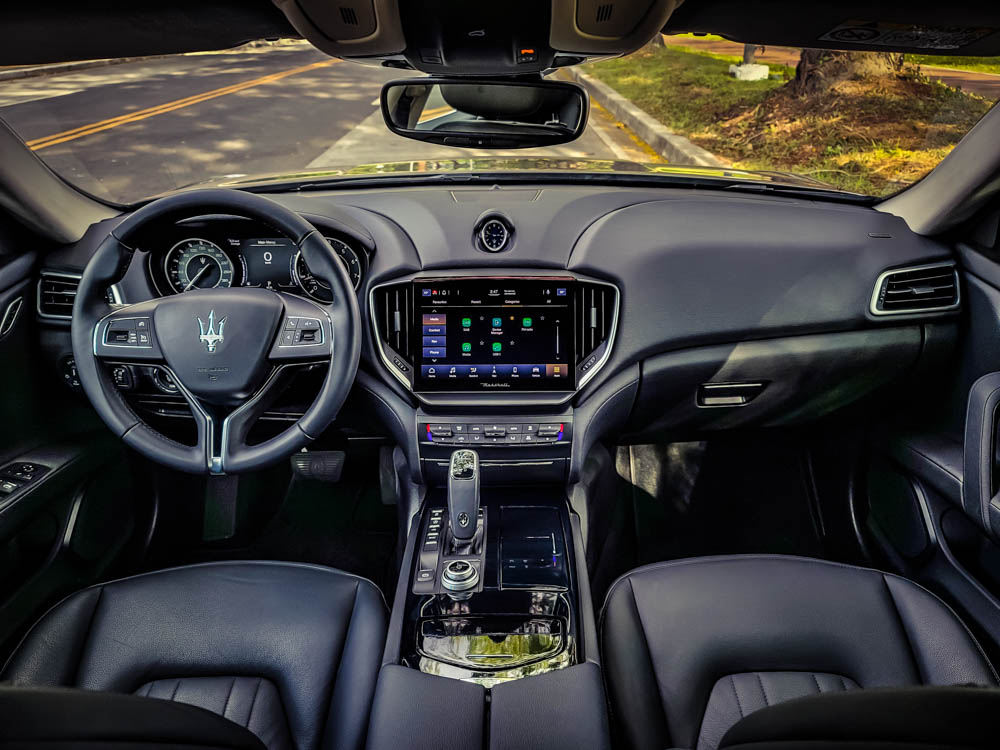 It has been a little too long since I last drove a Ghibli, so after acquainting myself with the cabin, I still did not quite know what to expect upon starting up the powertrain. A 2.0-liter four-cylinder turbocharged mill from Fiat and Alfa Romeo was placed in this model, the smallest-displacement engine ever. It is supported by a 48V e-Booster mild-hybrid system, generating 330hp and 450Nm of torque fully available at 1,500rpm.
After a few seconds of warming up the engine, I switched immediately to Sport from Normal mode, and revved up the car. It was not as vicious-sounding as what I was used to, but it still gave off a perceptibly throaty rumble that satisfied without waking up the neighbors.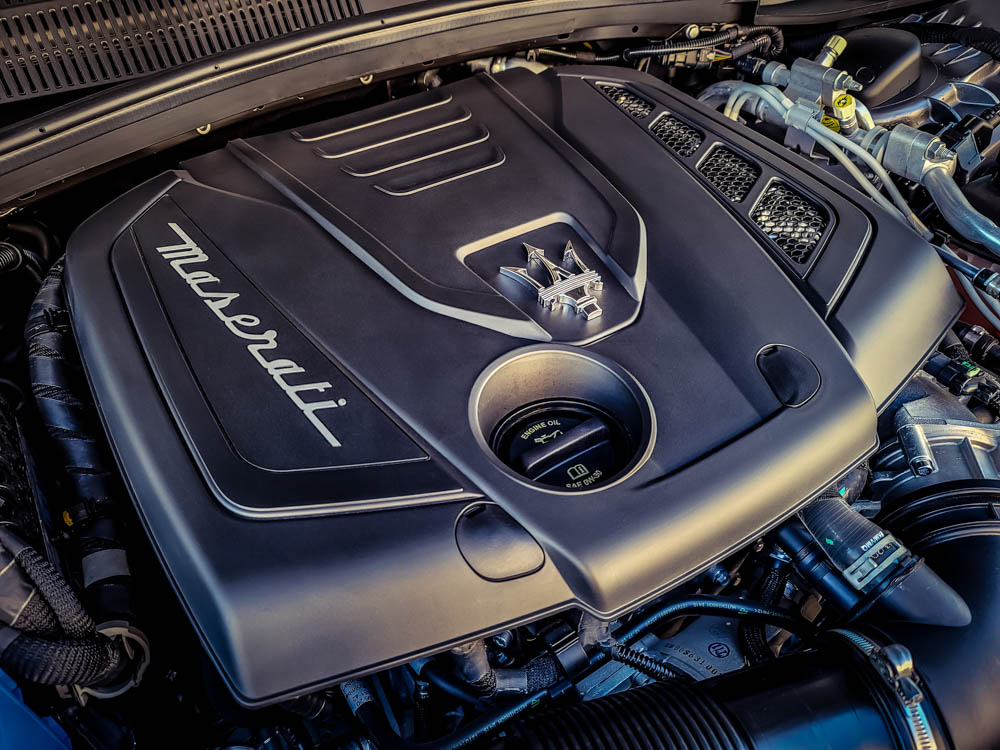 The drive around Clark was absolutely pleasant, more so with all the creature comforts onboard. I had brief moments to test the powertrain's response when I found myself on vacant roads, lots and the race track nearby. Though I had force-of-habit moments where my fingers were looking for paddle shifters to flick, the eight-speed ZF automatic gearbox was smooth and well-engineered to efficiently deliver power to the rear wheels on its own. You would feel all the torque coming in earlier than usual whenever you would lightly tap the accelerator, which I found to be quite delightful.
I had the chance to test acceleration, and from a dead stop, I managed to go to 100km/h in about six seconds—not bad at all. Do note that this model weighs considerably less than its diesel and petrol counterparts, and has better weight distribution since the hybrid system and the car battery sit beneath the trunk floor. On the other hand, fuel consumption was favorable, returning around 8km/L (considering the car was running on idle for the most part). A more thorough review should reveal consumption figures under different scenarios.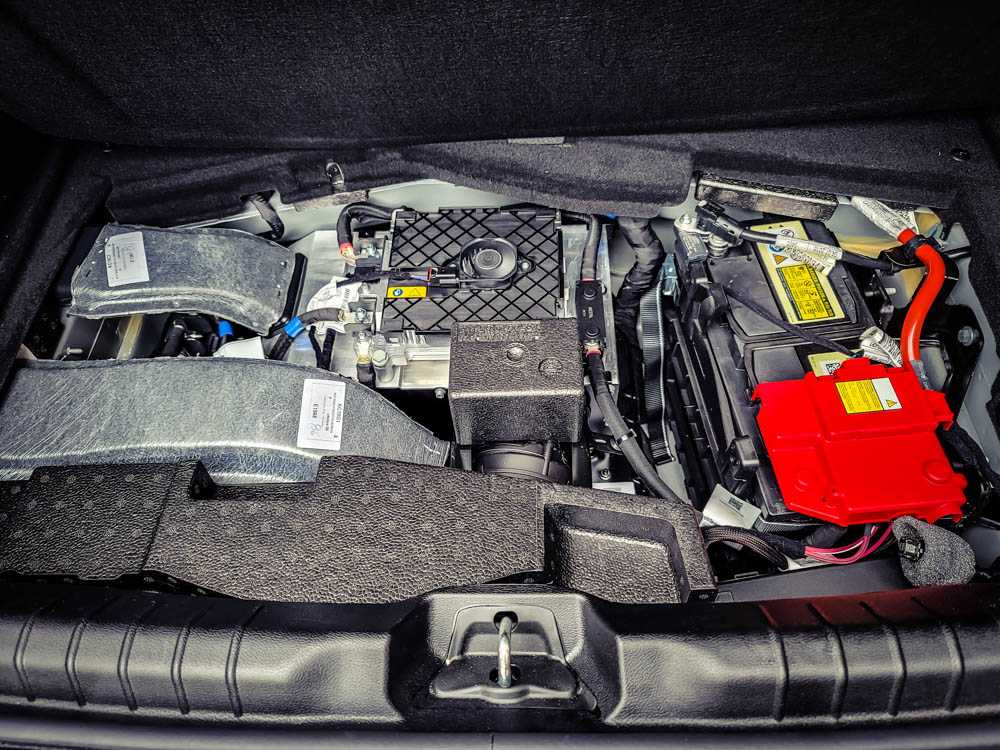 A big part of the user experience is the latest Maserati Intelligent Assistant multimedia system mated to a set of lush-sounding Harman Kardon speakers. It is a fully customizable system presented on a larger high-definition screen, with better graphics and user-friendly features. Stellantis (the automotive powerhouse that recently acquired the brand) places much focus on next-generation software and infotainment technology, and owners will benefit greatly from these future-ready improvements.
At the end of a long and beautiful day spent with the Ghibli Hybrid, I can already say that Maserati has successfully managed to take its first step toward the inevitable future of electrified mobility. The delicate balance of preserving a sporty and luxurious heritage while embracing a greener platform is what the Ghibli Hybrid is all about. Think of it as a cohesive union of past, present and future in a refined and stunning package.
The Ghibli Hybrid is bound to gain much appreciation by a larger audience once they experience it. With a retail price of P6,990,000, it is already selling well in our market. And, even if it is the least inexpensive Maserati to own, it surely does not feel entry-level at all.