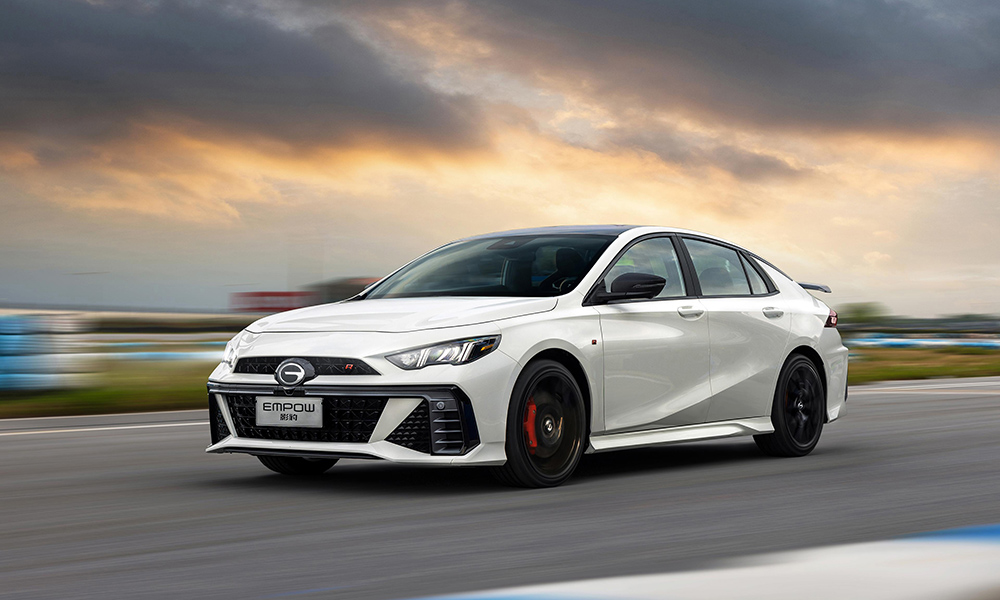 In 2018, the People's Liberation Army Air Force activated its first squadron of Chengdu J-20 stealth fighters. Low observable stealth technology, advanced sensors, thrust vectoring…politics aside, it's honestly a good-looking jet if you're into aviation.
Now, we knew GAC was onto something when it first came out with the Empow. Big intake-like vents, power dome…yep, GAC likes fighter planes, too.
And now enthusiasts who have no qualms about buying from the People's Republic of China can lust after the hottest Empow yet, the R. Set to retail for 200,000 Chinese yuan (around P1.6 million and change), the Empow R gets a 2.0-liter turbocharged in-line-four with a max power of 265hp and maximum torque steer of 400Nm.
There's no manual transmission announced, so it makes do with a seven-speed DCT. No all-wheel drive either, so the traction control will have its hands full harnessing all that power through the front wheels.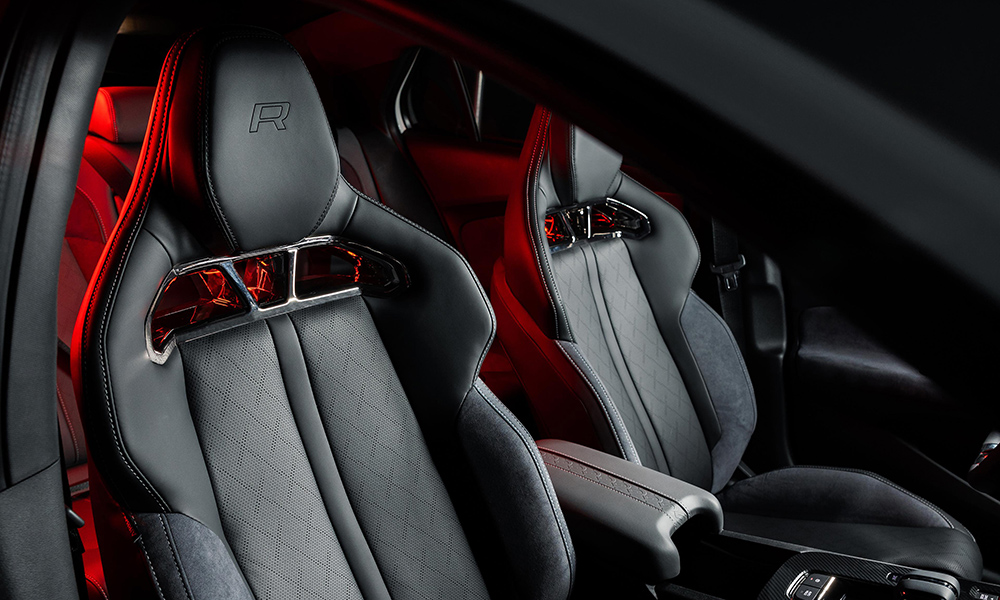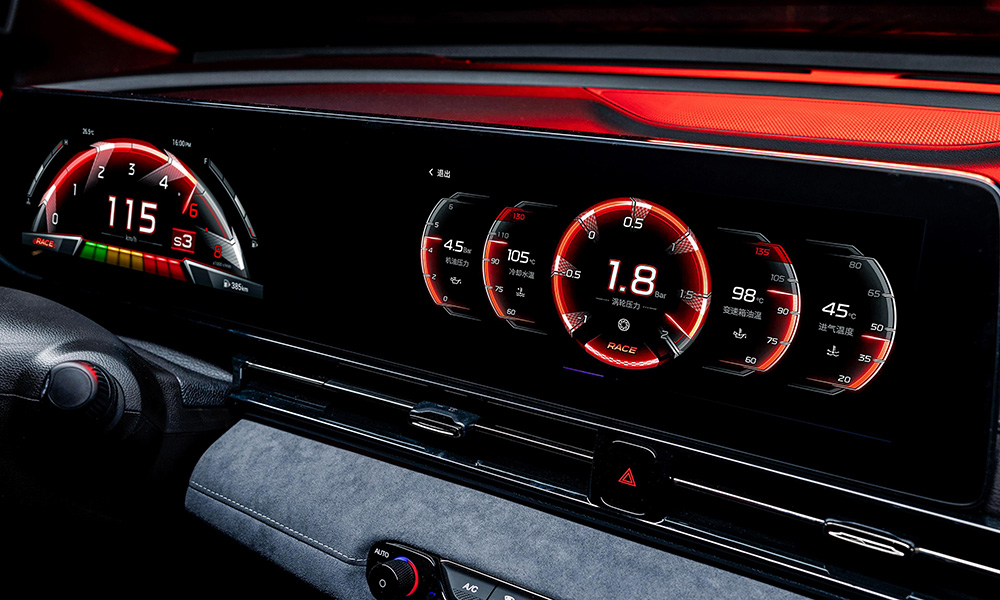 Externally, the Empow R looks like it's going supersonic even standing still. The front fascia gets a huge air-intake grille with big vents by the side connected by a black strip. The side gets a raised character line under the door, with blackout alloy wheels and orange brake pistons. The back gets a black spoiler, with a bumper incorporating tall vertical vents. Chaff and flare dispensers are nowhere to be seen.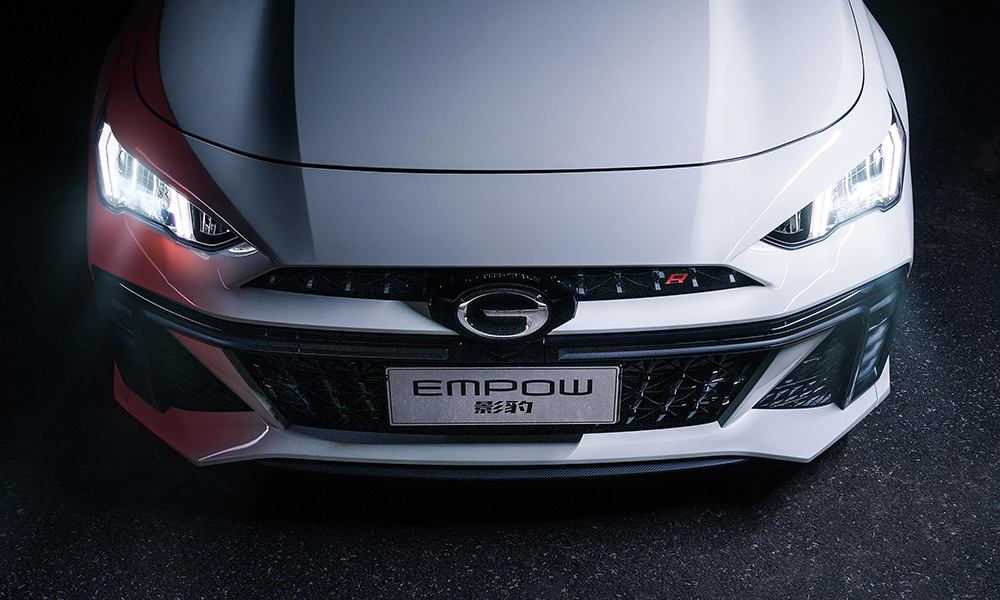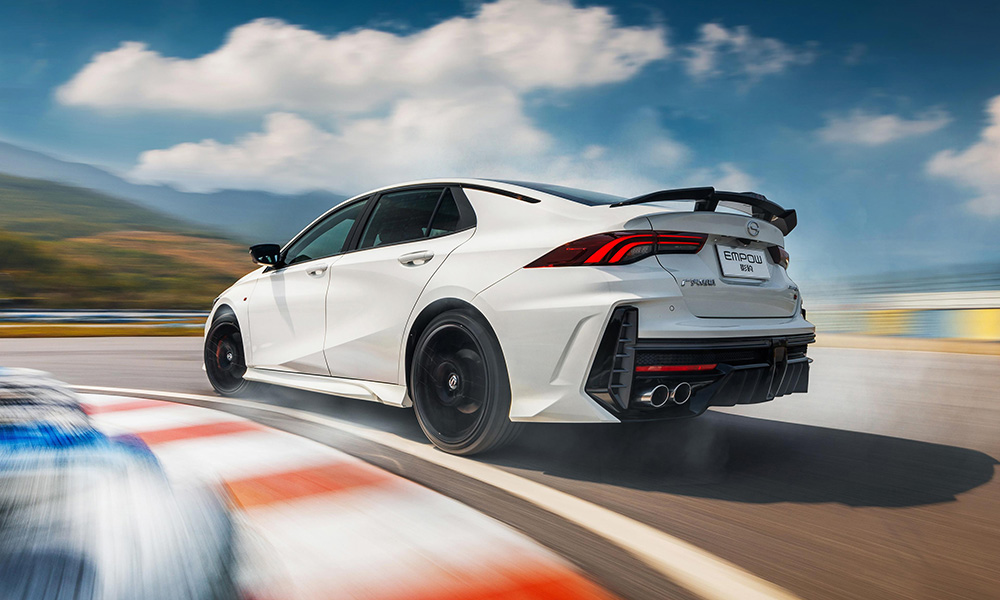 If GAC brings the Empow R to the Philippines, no doubt that many owners will proudly flaunt their bristling Shadow Leopards on track days and at car meets.