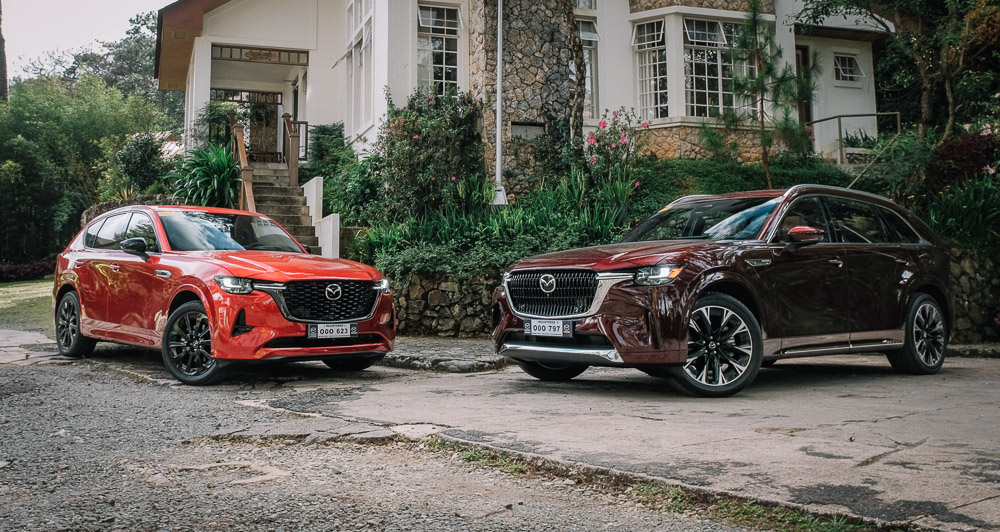 The age-old question goes: "Can (insert car model here) go up Baguio?"
Of course, modern vehicles can, but nobody ever realizes that the quality of the journey going up is the next most important aspect.
You can opt to take a first-class bus, but most Filipinos would rather drive themselves up. If given the opportunity to travel in luxury, why not seize it? This is what Mazda Philippines wanted to show during the media drive of its two latest crossovers, the CX-90 and the CX-60.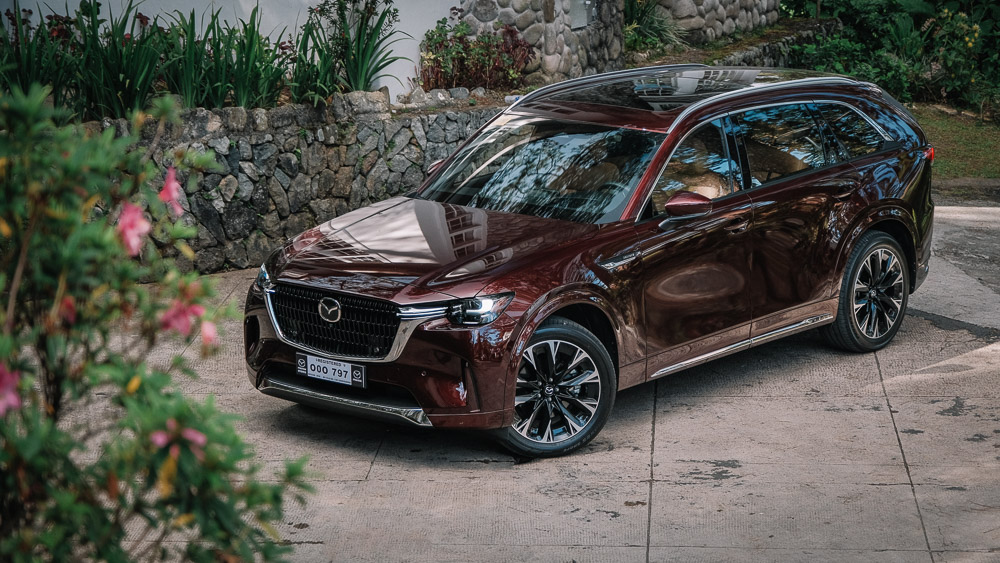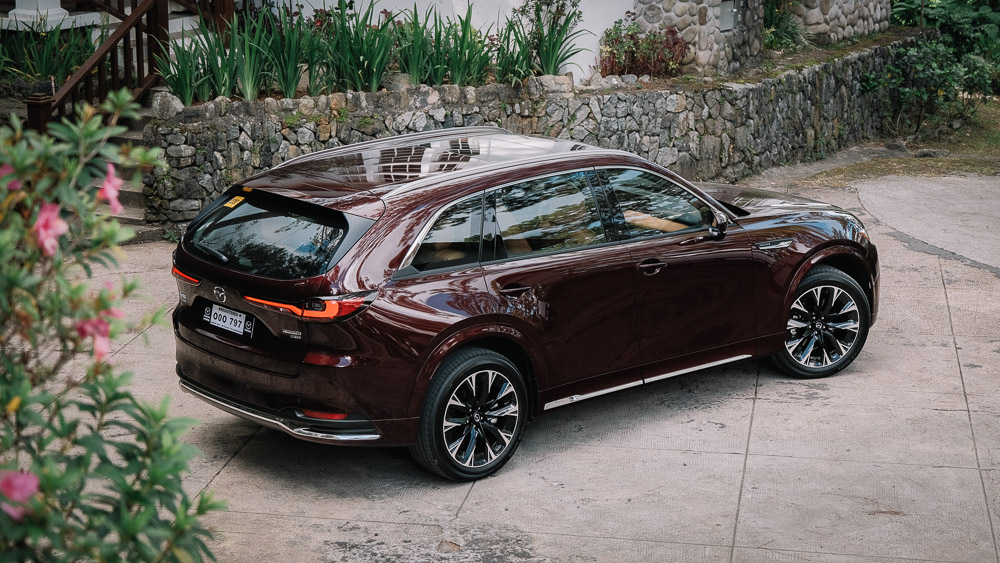 Those acquainted with the current lineup will know that the brand's latest models are inching extremely close to European competitors with luxurious interiors, sleek exteriors, and a powertrain that can make any automotive enthusiast do a double take.
I found myself assigned to the six-seater CX-90 Exclusive for the initial stint. It's massive. This is one car to get if you want to be noticed due to its road presence and head-turning looks, especially in this Artisan Red Premium paint job.
Its length of 5,120mm, width of 1,994mm, and height of 1,745mm translate to loads of interior room for everyone, including the third-row passengers.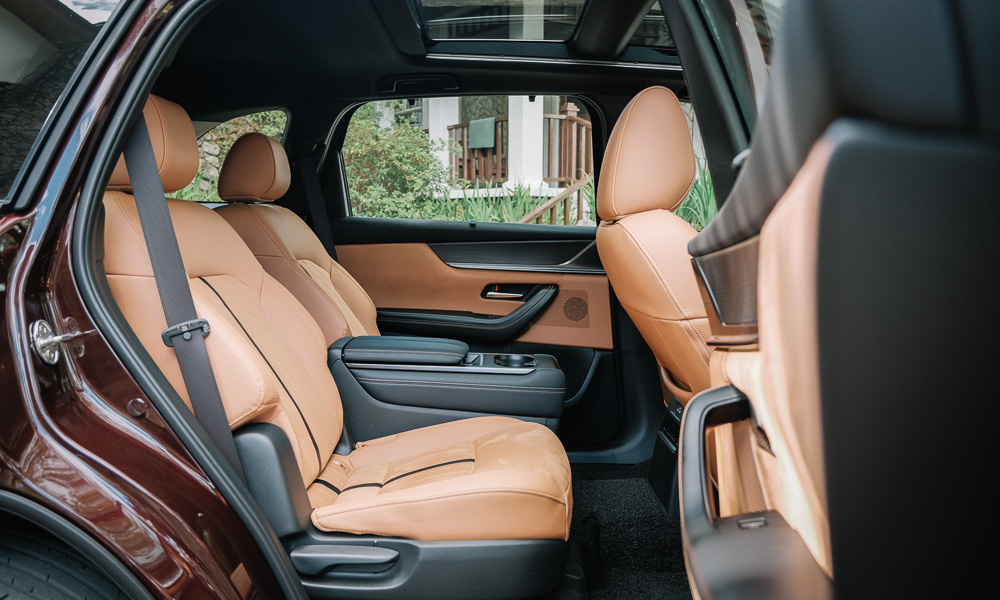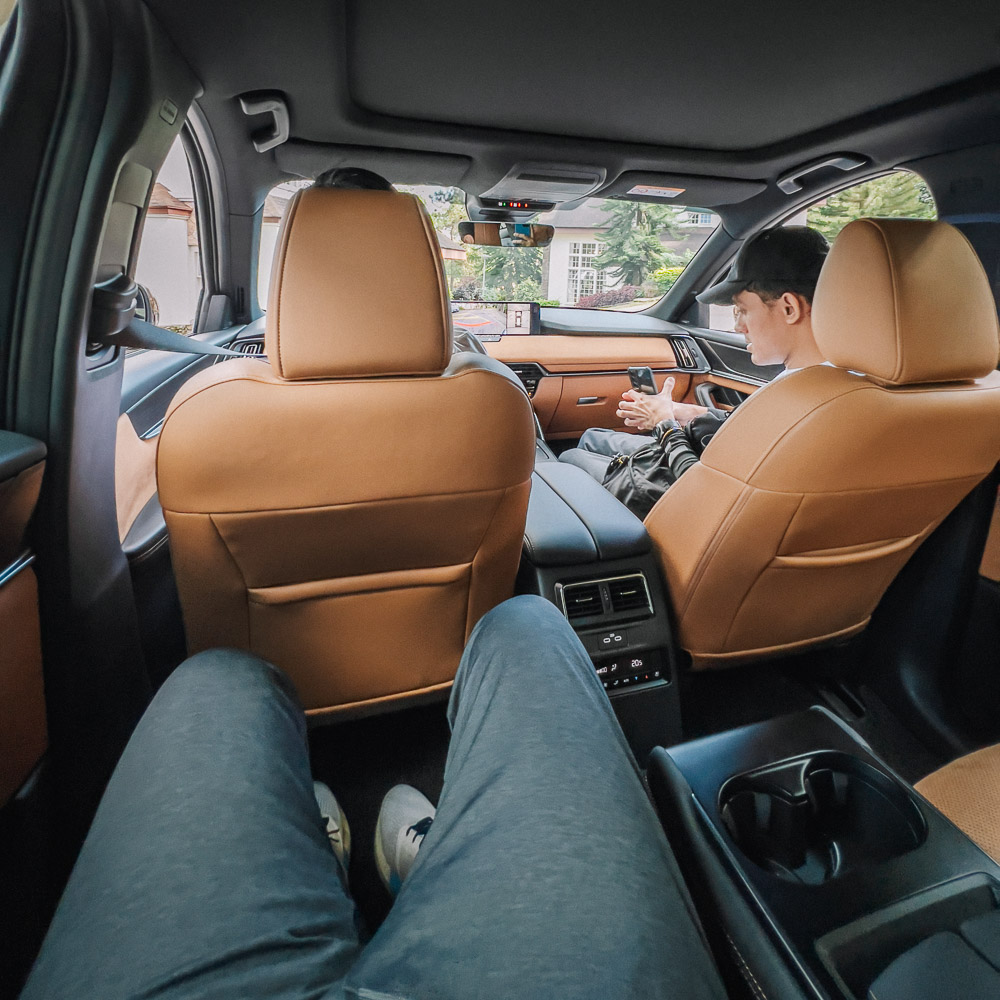 Of course, the second row is the best place to experience this vehicle. Generous legroom, privacy blinds, a panoramic sunroof, a dedicated climate control zone, controls for the ventilated rear seats, and a 12-speaker Bose sound system will make long journeys like this less arduous.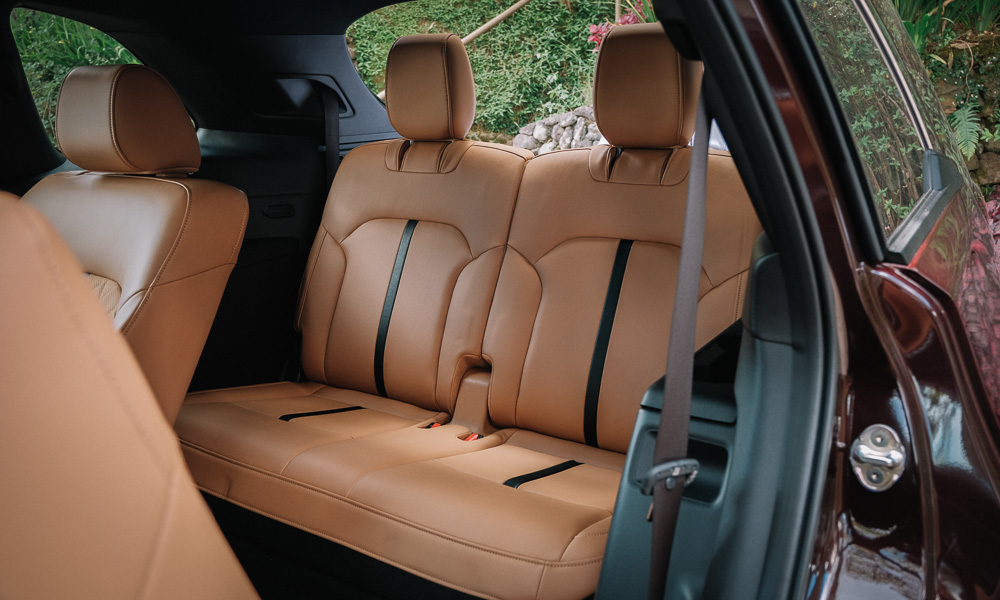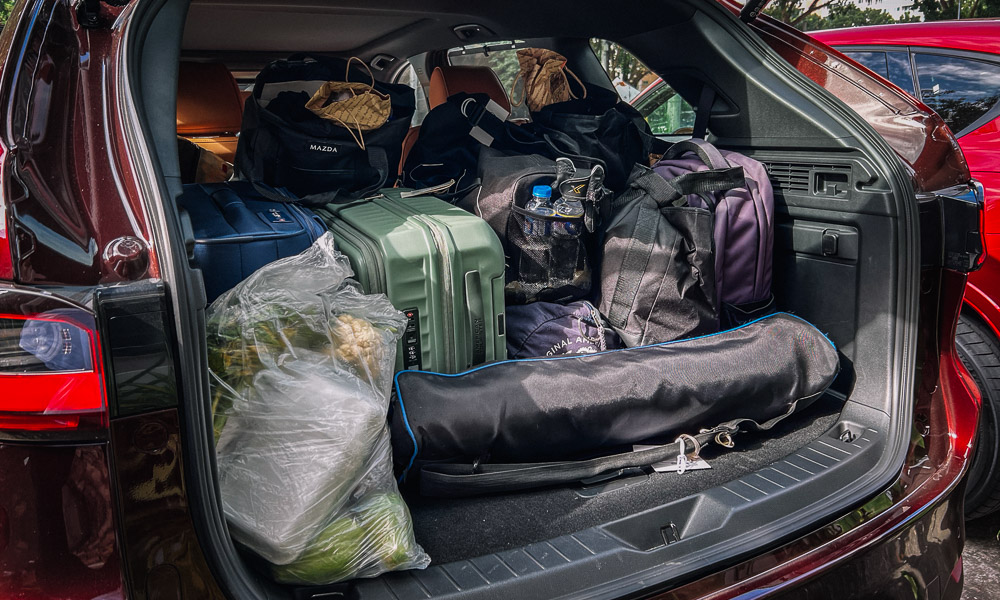 While the third row of this crossover is better suited for children, I was able to comfortably fit my 5'10″ frame in the third row (albeit with my head touching the headliner) with someone of similar stature in the seat in front of me—better compared to the likes of a CX-8 and a CX-9.
With the addition of rear vents and USB-C charging ports, I genuinely wouldn't mind being here for more than two hours. If you don't plan on hauling six people, you can load a whole lot of cargo at the back.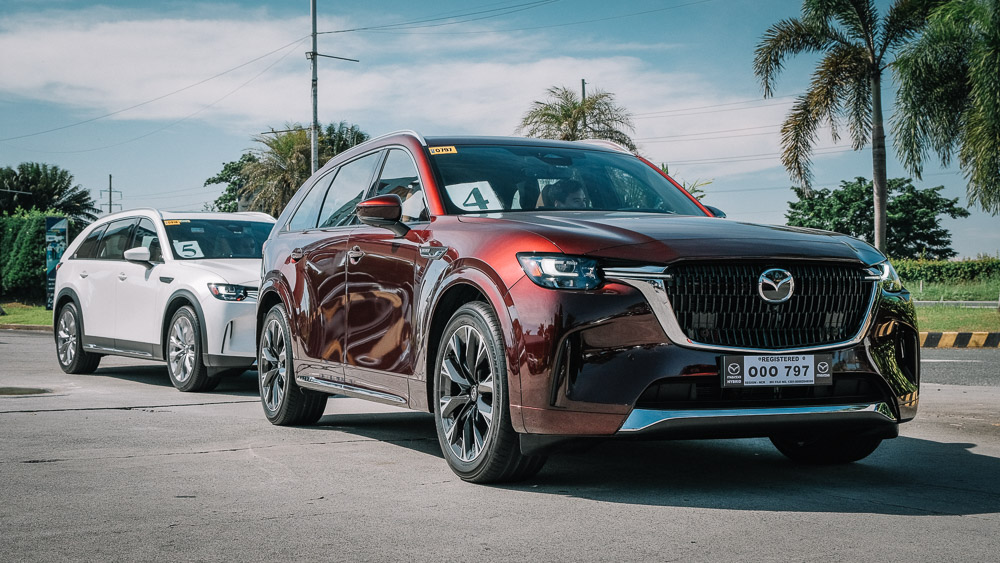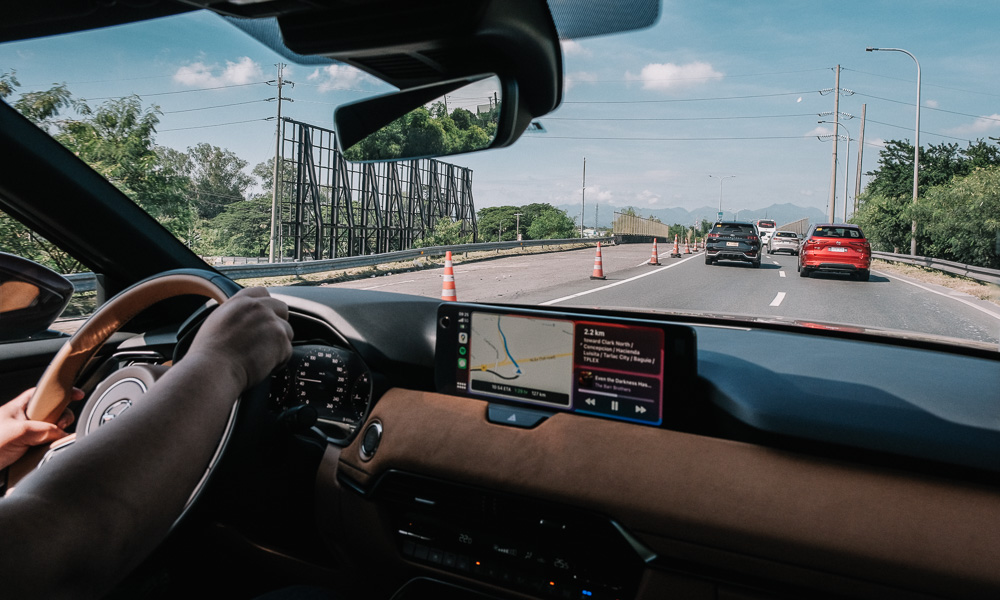 Behind the wheel, it feels much like an American car. At expressway speeds, the vehicle is extremely planted and serene, and it is super easy to fall asleep in with how quiet the cabin can get (er, not while you're behind the wheel, mind you). It can easily build and maintain momentum; you can tell it was built for long stints on interstate roads.
Bringing it around the corners going up Baguio, you can begin to feel some of Mazda's DNA creep in.
Instead of a pillowy, soft ride, the suspension rides a little firm, meaning all of your passengers will feel the bumps and the undulations on the road. No amount of engineering will defeat physics as the vehicle's 2,140kg curb weight shifts from side to side.
If anything, the vehicle's heavy yet relaxed steering was a constant reminder for me to "chill out, man." This trade-off in ride comfort made it surprisingly exciting to drive, feeling more engaging and more nimble compared to the rest of its three-row competitors.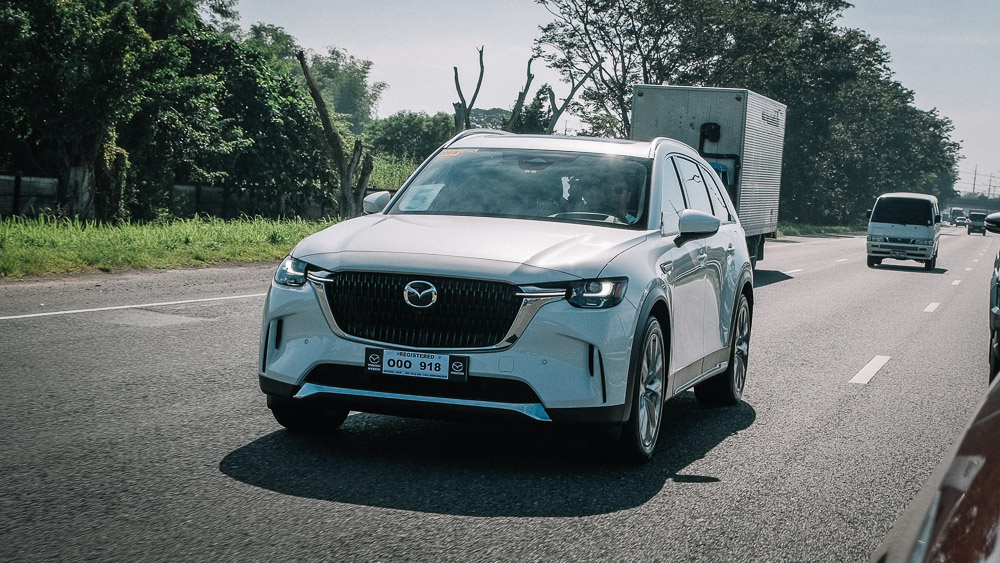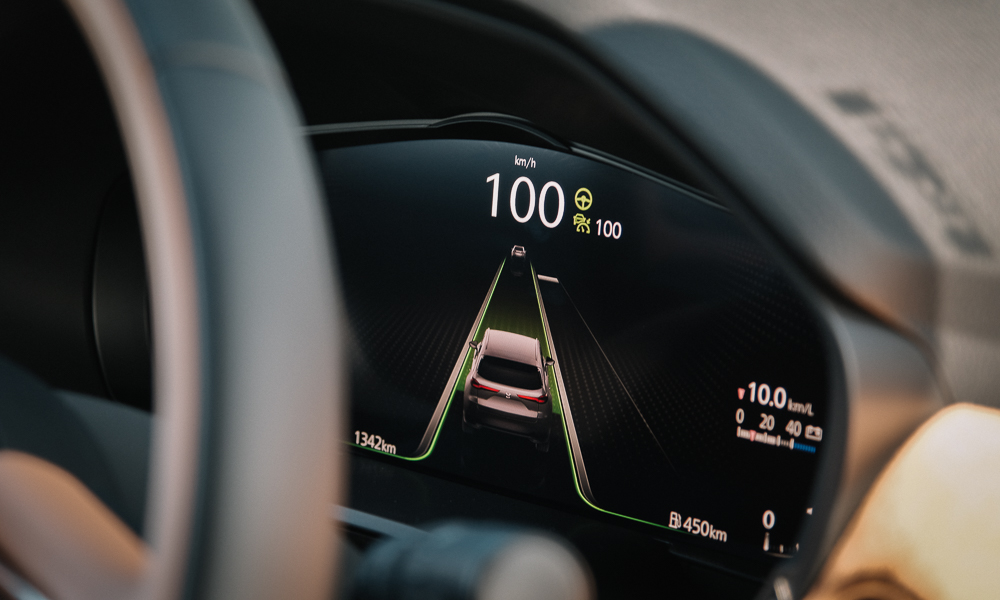 The 3.3-liter in-line-six doesn't haul ass as well as its smaller sibling does. Acceleration is still pretty much a linear affair, and the engine has to work a little harder to move this living room on wheels. You can hear it become slightly more vocal as it revs higher to get up to speed.
Compared to the gas CX-60 I had driven previously, the transmission tuning is so much better, and the added mass of the CX-90 helps suppress some of the shocks and the jerkiness one would experience in a lighter vehicle.
As for fuel economy, even with its 48V system, we could only manage 5.1km/L in the city. Thankfully, the open roads improved that to 12km/L even with three adults inside and the A/C cranked to the max.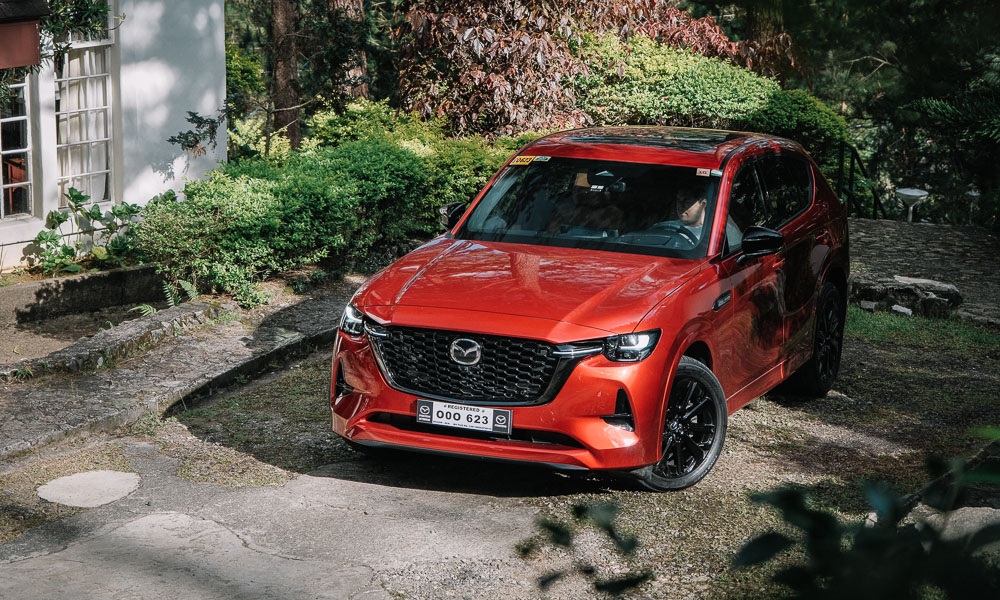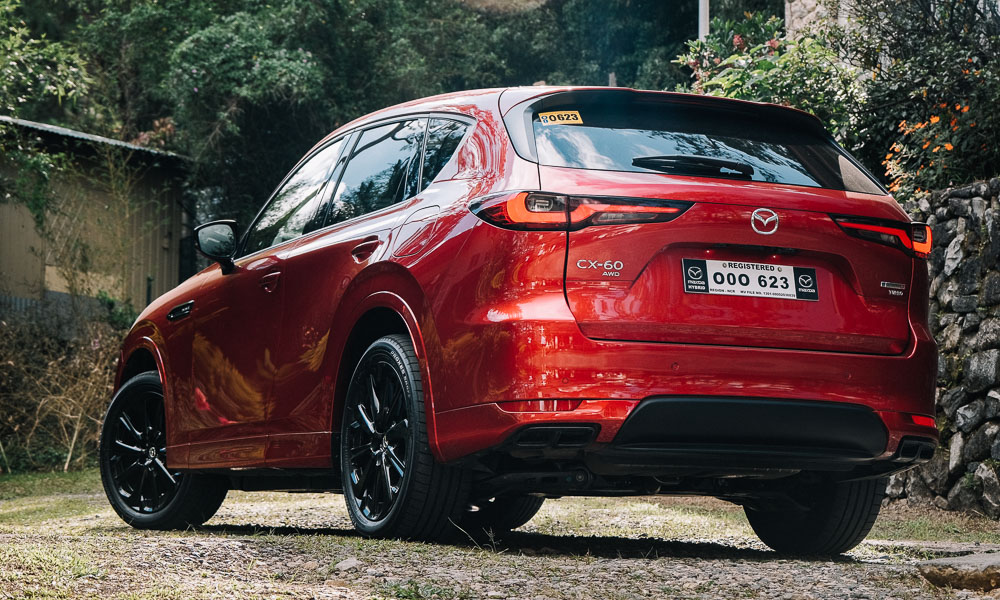 Descending from Baguio, I got behind the wheel of the diesel-powered CX-60. While its gasoline-fed sibling looks the part of a "Rockwell cruiser," this is made for more of an active audience.
This has blacked-out accents that work well with bright colors like Soul Red Crystal, and the loud, extroverted tan interior with suede inserts shows that this trim isn't for subtle owners.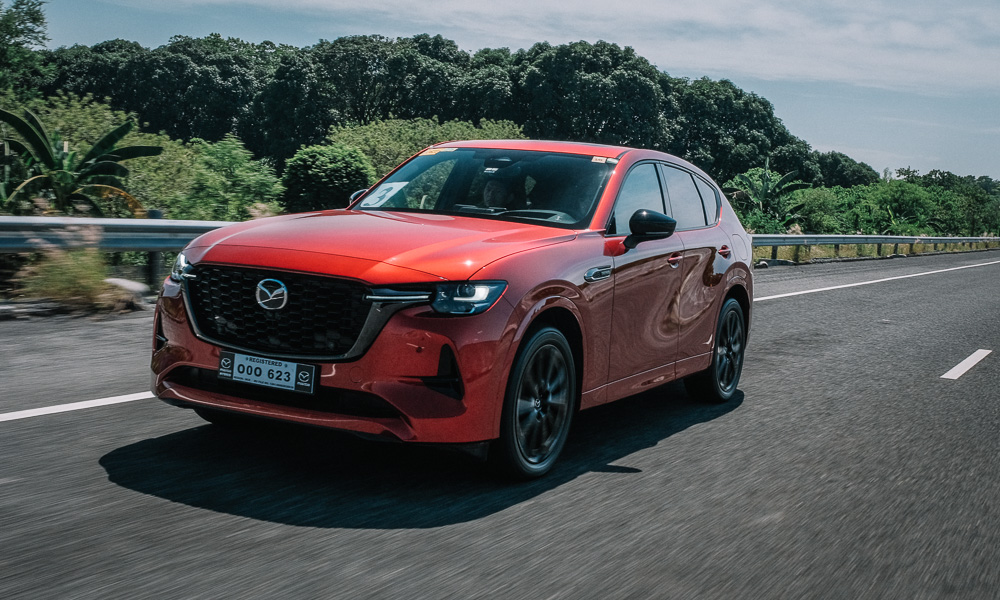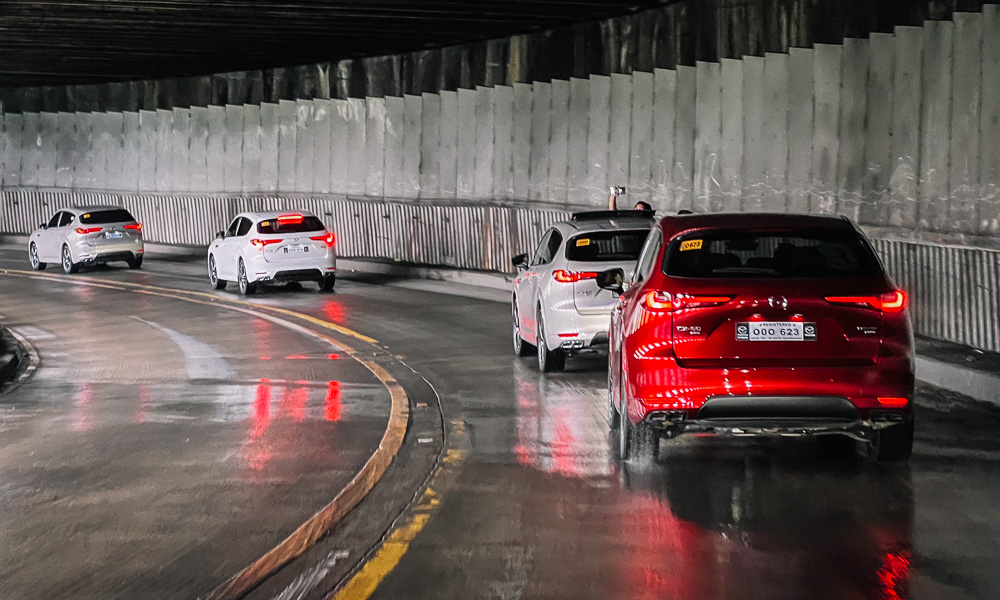 The best trait of this vehicle is the instantaneous low-end torque. You have 550Nm available to you as early as 1,500rpm. This gives you the ability to overtake anyone with ease, and it makes corner-carving an extremely fun affair when combined with the CX-60's sports car-like handling and lighter body.
Unfortunately, the shift shock from the transmission is much more apparent at lower speeds, but it should be a matter of time before the CX-90's new tuning makes it to the rest of the in-line-six lineup.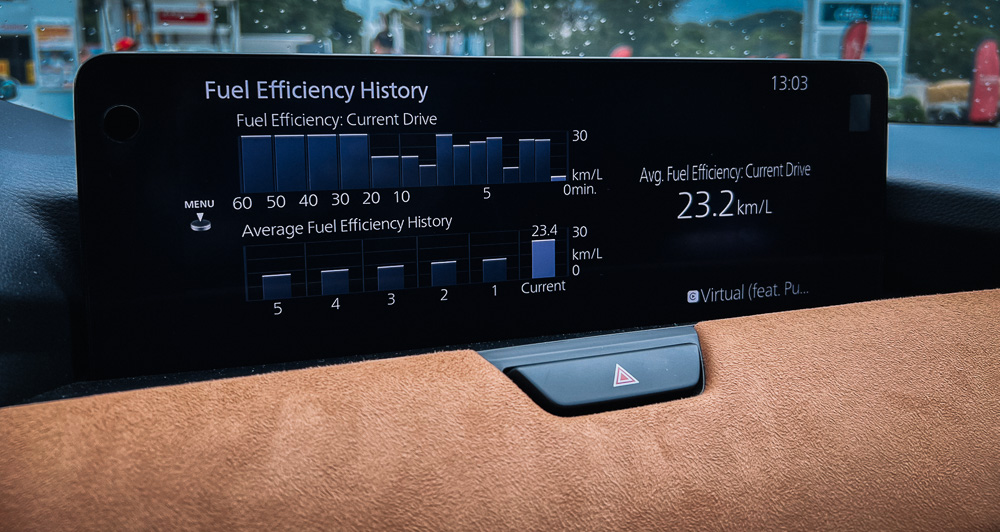 Plus, the diesel's insane fuel efficiency should be one of the biggest selling points: I got a combined total of 17.9km/L coming from Clark, and that stint included two hours of crawling in hellish Pasig traffic. Going down from Baguio via Marcos Highway netted me an astounding 23.2km/L, and I wasn't being easy on the throttle to begin with.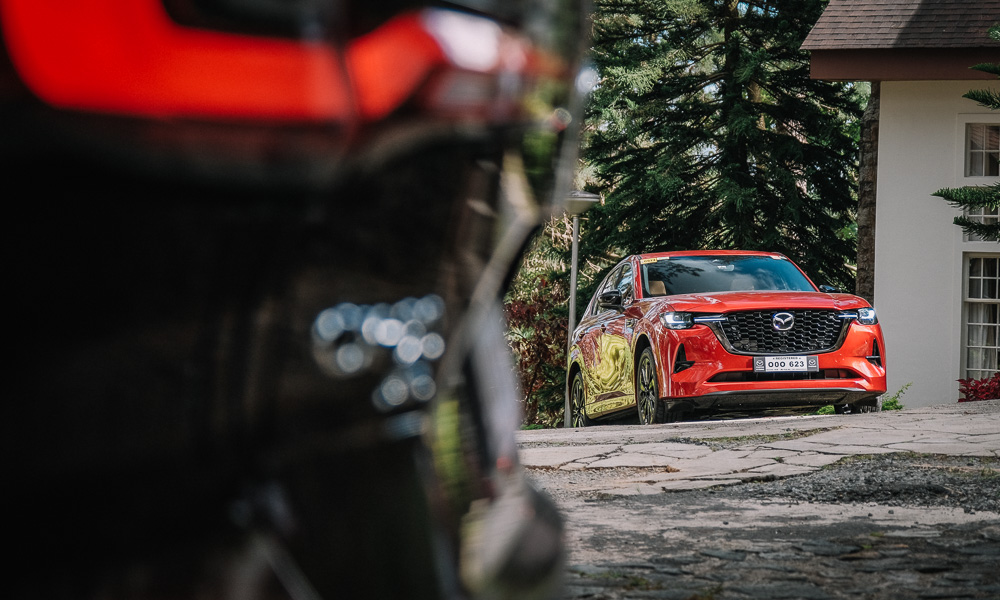 Regardless of choice, the CX-90 and the CX-60 both deliver the same renowned driving dynamics, alongside a degree of luxury and refinement that can stand alongside European rivals.
Granted, these crossovers aren't for everyone with starting prices of P2,790,000 for the CX-60 and P3,680,000 for the CX-90, but they make for very compelling alternatives from traditional luxury brands for those who can afford them.