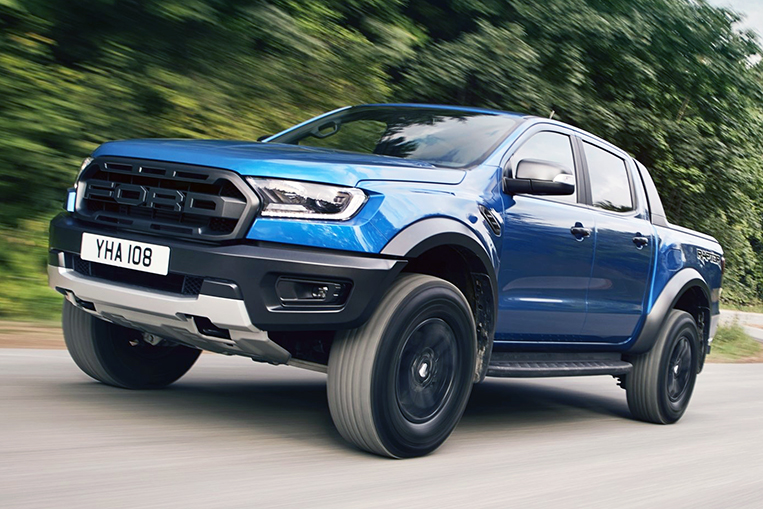 One of the most highly anticipated car launches in our market this year is undoubtedly that of the Ford Ranger Raptor, which, if you haven't heard, will be officially introduced by Ford Philippines on September 21 (this Friday). Since the time we saw the badass pickup truck in the metal in Thailand back in February, there have been several rumors coming out about its eventual pricing. Even Ford salespeople themselves have been suspected of spreading "guesstimates," which range (no pun intended) from P1,700,000 to P2,100,000.
Well, now we can confidently tell you the introductory price of the Ranger Raptor, as finalized by Ford Philippines just this week. Ready? Here it is—in big, bold and red digits: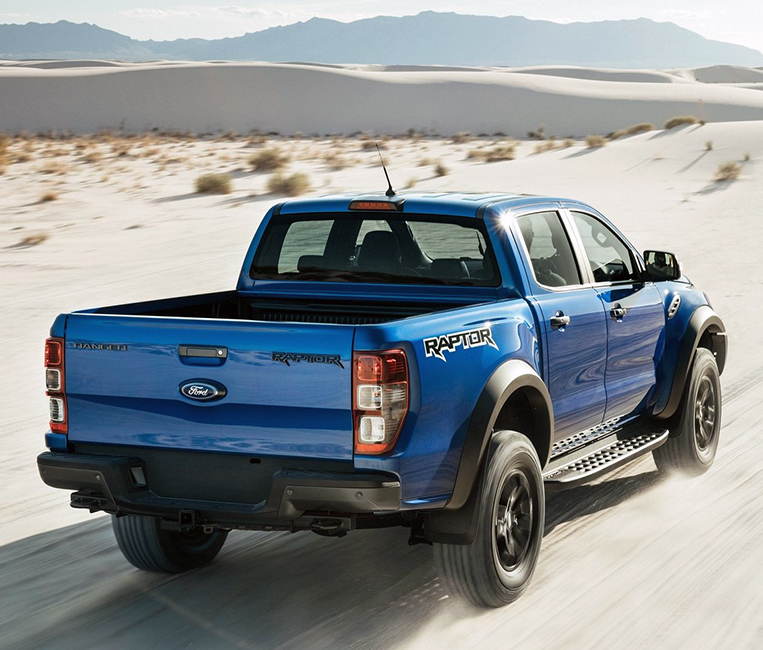 Now, before you accuse us of serving you a clickbait item (because we could have just posted that price on our Facebook page if this piece had simply been all about that), allow us to add that there's another important bit of news about the Ranger lineup (particularly concerning the Wildtrak variants).
Remember that the Ranger Wildtrak is currently being offered with a choice of either a 2.2-liter straight-four or 3.2-liter straight-five turbodiesel. For the latest upgrade, the Wildtrak 4×4 is now reportedly equipped with a 2.0-liter straight-four biturbo diesel rated at 210hp and 500Nm. If these engine specs look or sound familiar, that's because it's the same powerplant found under the hood of the…Ranger Raptor. Yep! Apparently, the motor powering the Ranger Raptor will also perform propulsion duties for the Wildtrak 4×4 variant.
Here are the new Wildtrak prices:
2.0L Biturbo Wildtrak 4×4 AT – P1,695,000
2.0L Turbo Wildtrak 4×2 AT – P1,455,000
2.0L Turbo Wildtrak 4×2 MT – P1,390,000
As for the rest of the Ranger lineup, here are their new prices:
2.2L XLT 4×2 AT – P1,233,000
2.2L XLT 4×2 MT – P1,173,000
2.2L XLS 4×4 MT – P1,178,000
2.2L XLS 4×2 AT – P1,089,000
2.2L XLS 4×2 MT – P1,029,000
Unless Ford Philippines is merely trolling insiders with these prices, we don't expect these figures to change come the formal launch event on Friday. So, your thoughts?
PS: If you think the prices are too good to be true, bear in mind that all pickup trucks are now exempt from excise tax. Just saying.
UPDATE: We've corrected the engine specs for the Wildtrak 4×2 variants. We initially indicated that all Wildtrak variants now came with the 2.0-liter biturbo diesel. Only the Wildtrak 4×4 AT has this powerplant. The Wildtrak 4×2 (AT and MT) variants have a more pedestrian 2.0-liter turbodiesel rated at 178hp and 420Nm.