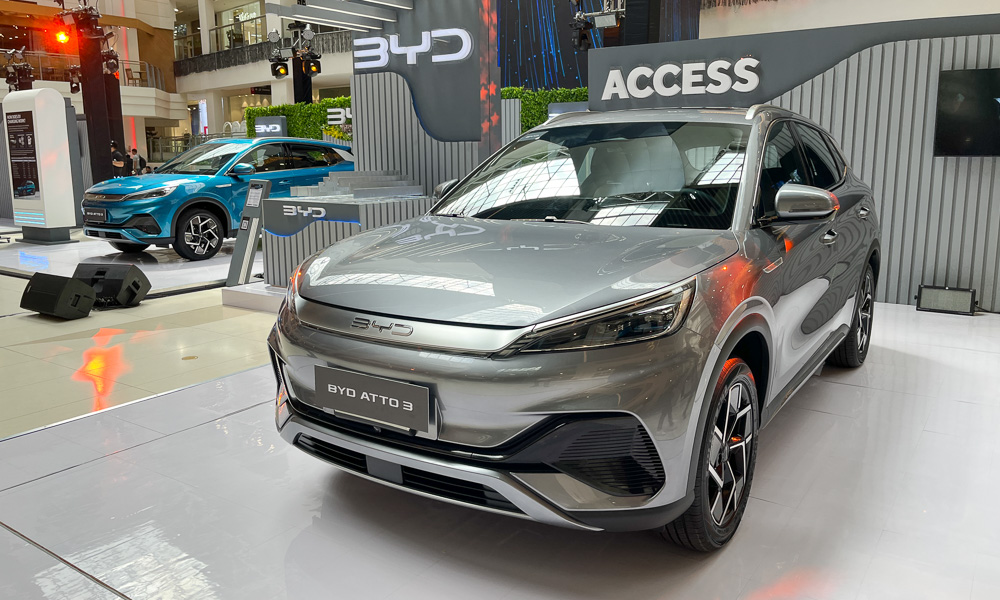 During the Philippine Electric Vehicle Summit, AC Motors gave the public a preview of the BYD Atto 3. And now that it has been launched, we have the specs and the prices.
This fully electric subcompact crossover is propelled by a 150kW motor with 310Nm of torque. It measures 4,455mm long, 1,875mm wide, and 1,615mm high, with a wheelbase of 2,720mm and a ground clearance of 150mm.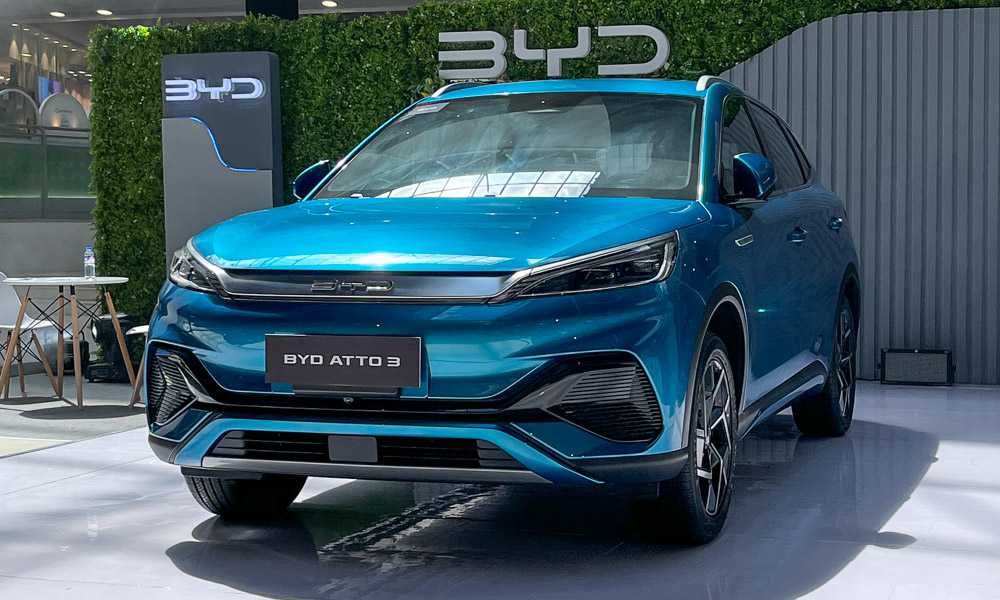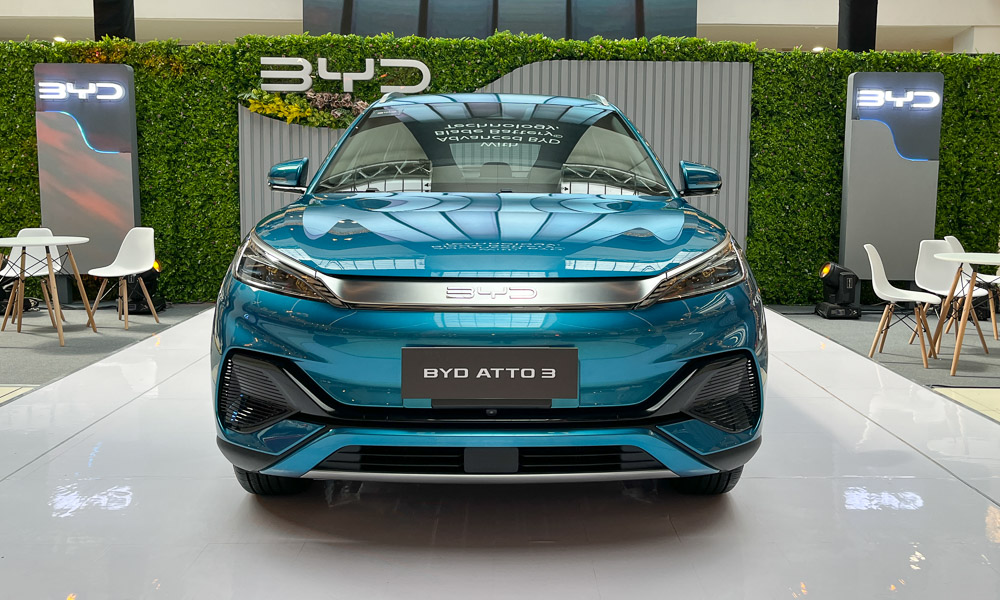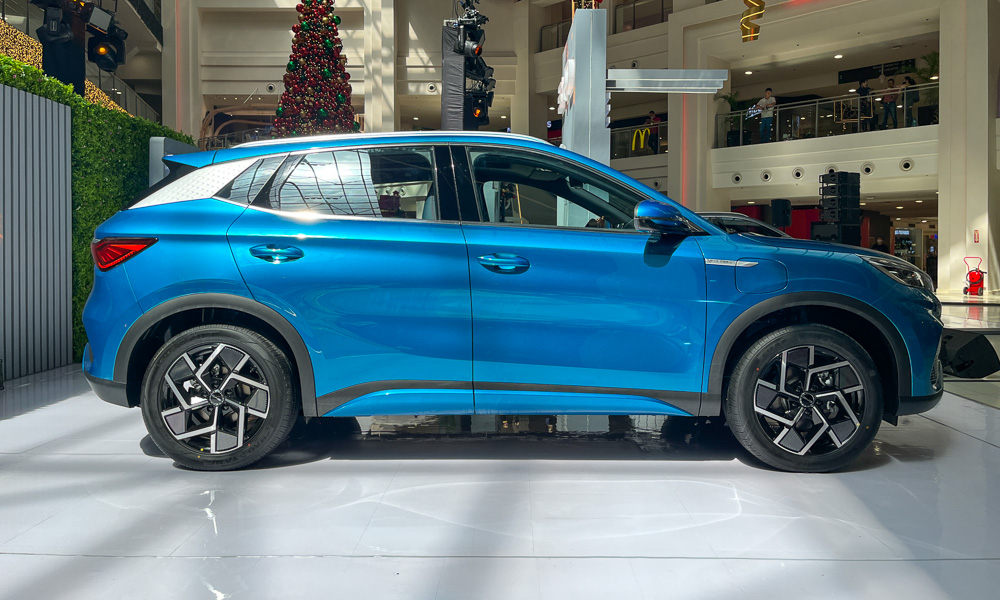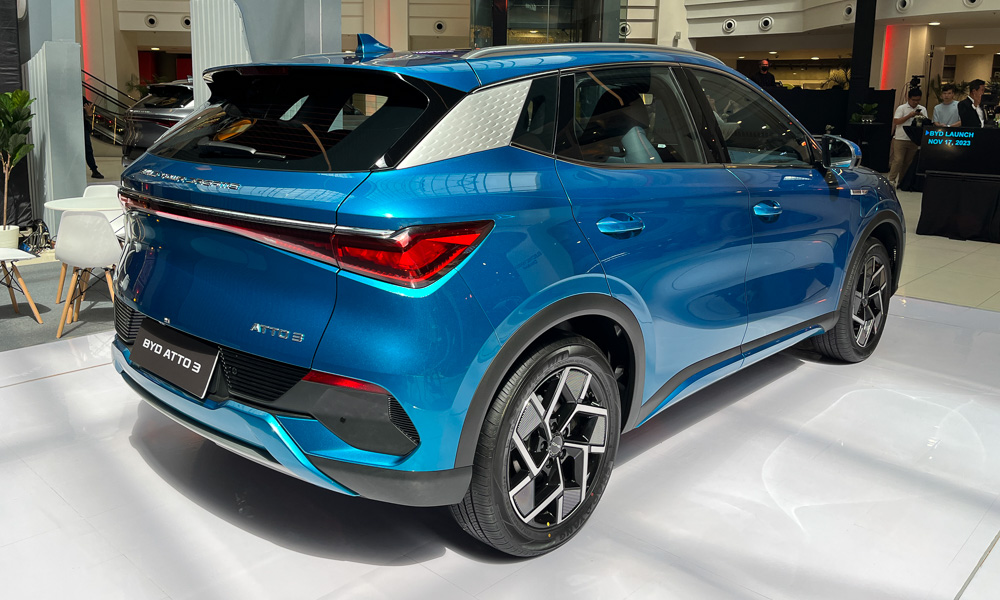 The BYD Atto 3 is available in two variants with the maximum range being the main difference. The Dynamic variant costs P1,598,000 and has a 49.92kWh battery for a maximum range of up to 410km.
Meanwhile, the Premium variant is P1,798,000 with a 60.48kWh battery and a maximum range of up to 480km.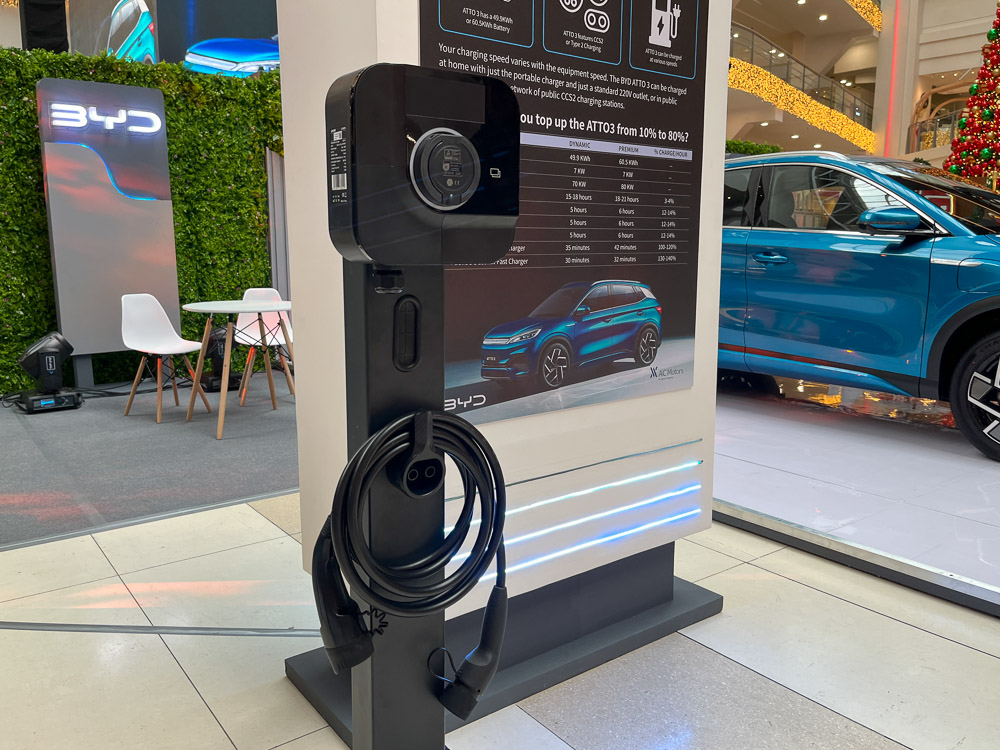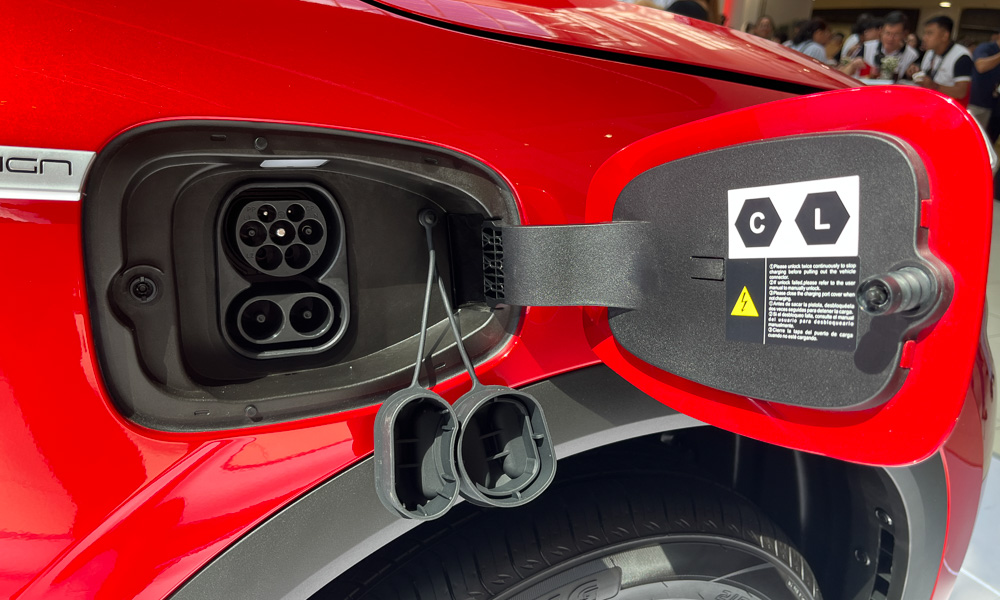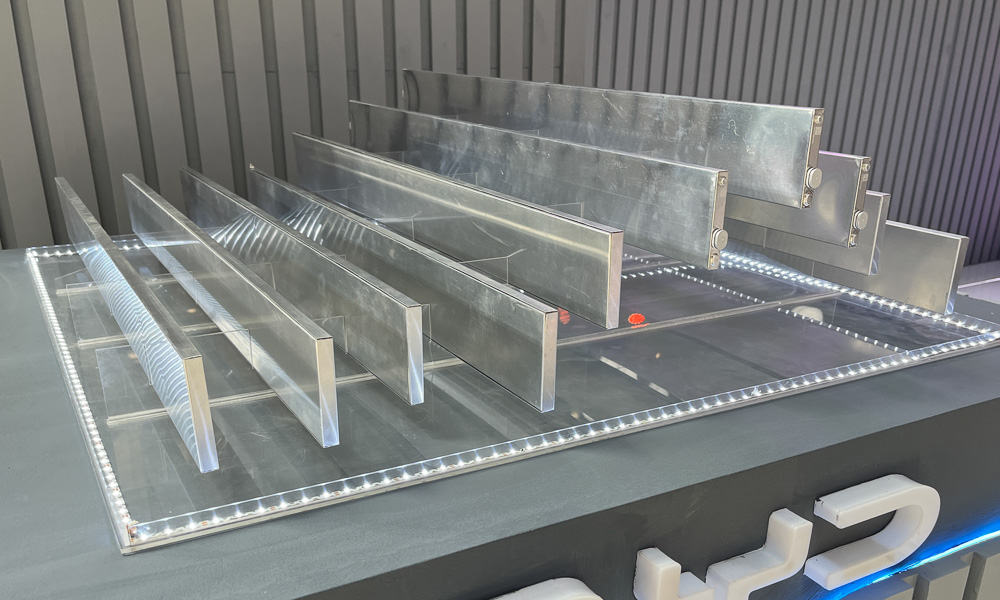 Aside from the battery capacity, the other notable difference is the set of safety features. The Premium variant gets an advanced driver assistance system (ADAS) with a 360° camera, adaptive cruise control, automatic emergency braking, blind spot detection, and lane-keep assist. It also has front and side curtain airbags, unlike the base variant.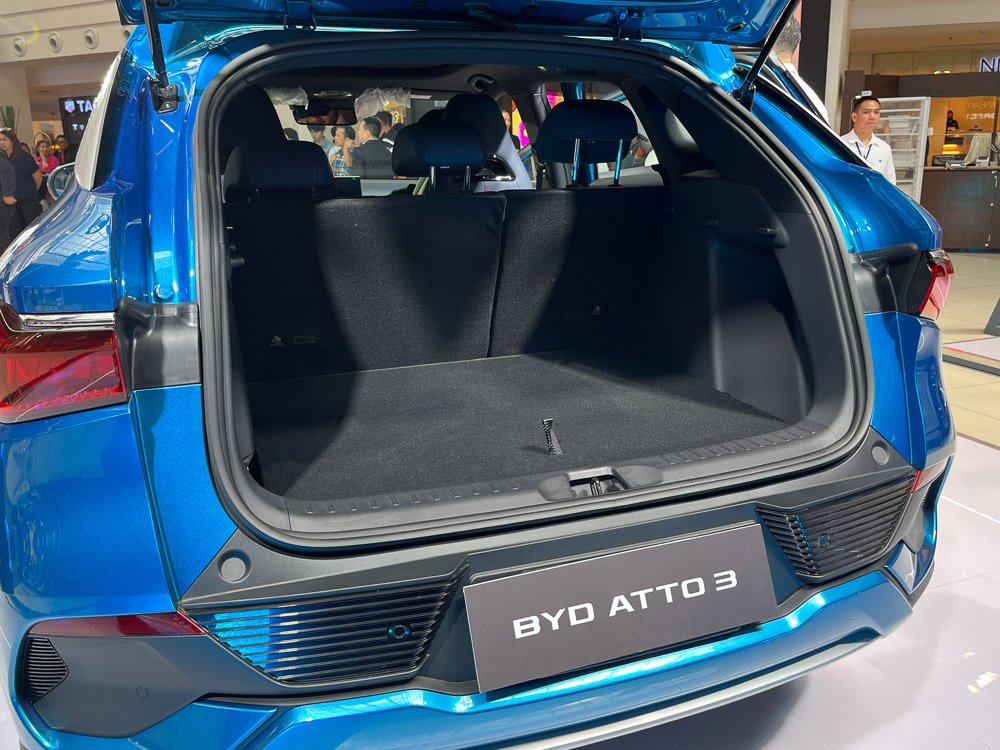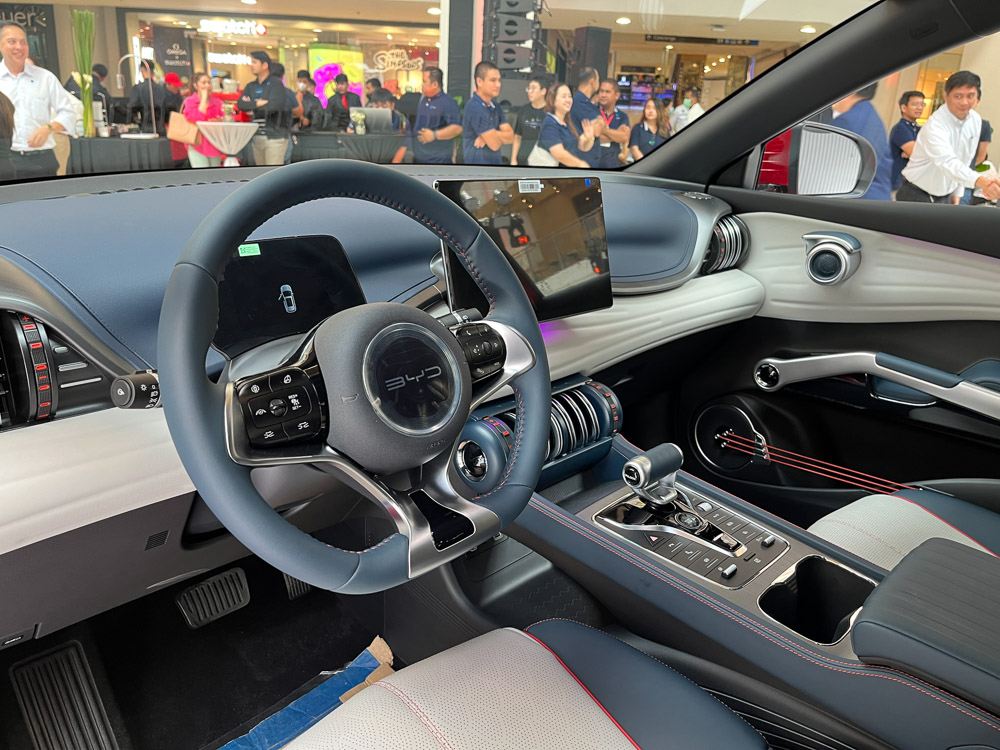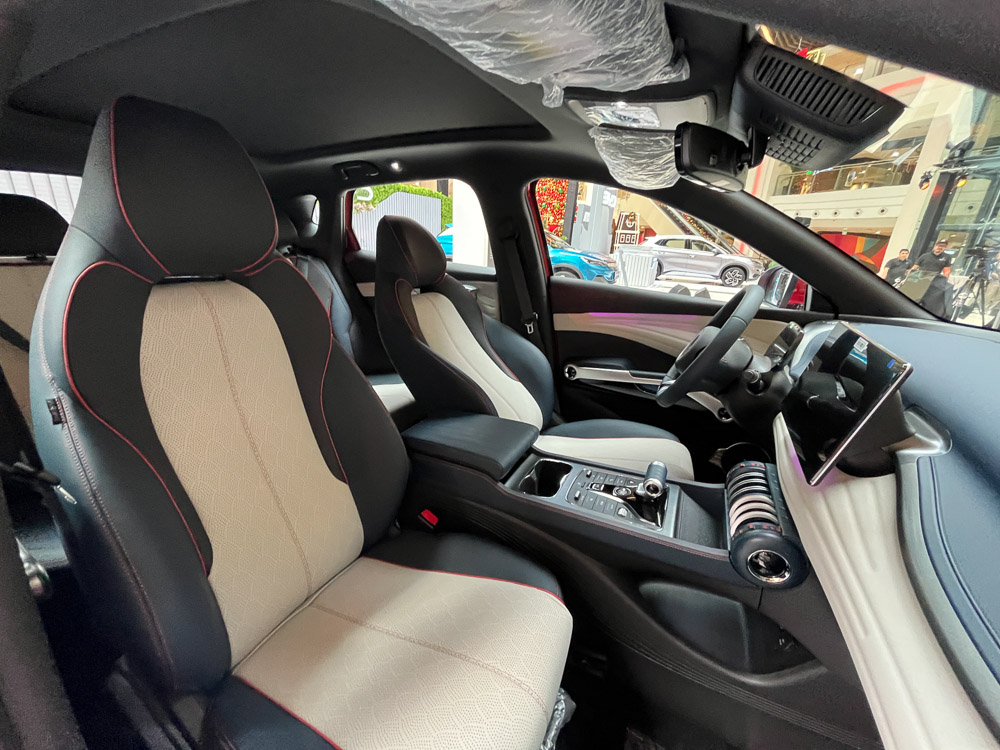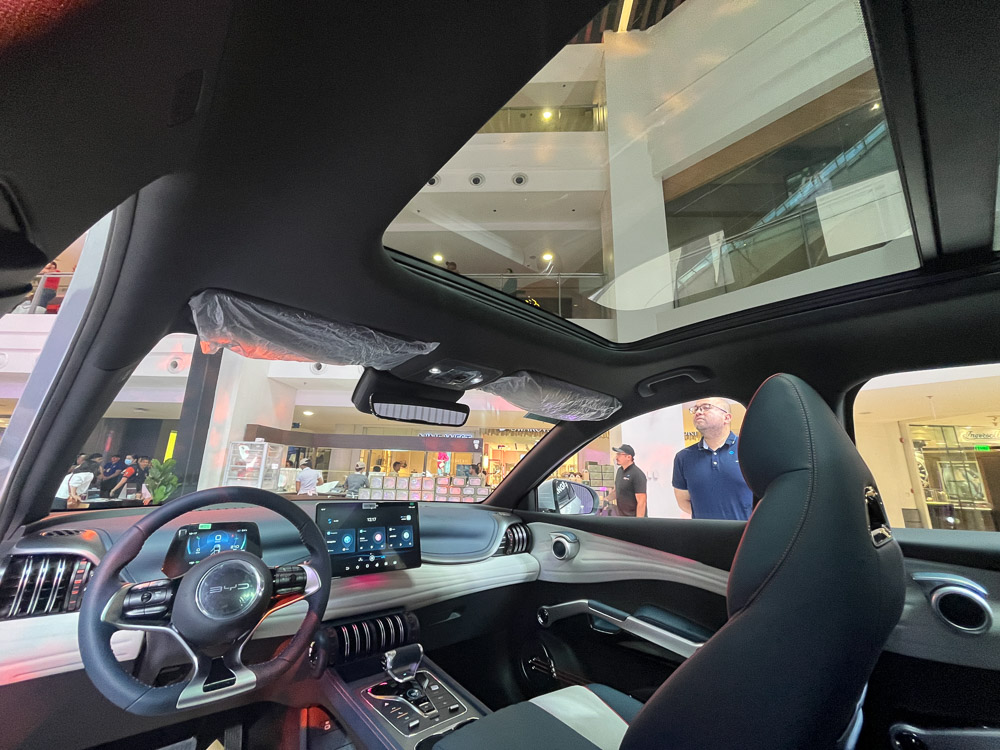 In addition to a free 7kW home charger, customers also get warranties for the vehicle (six years), the battery (eight years or 160,000km), and the control unit and the motor (eight years or 150,000km).
Four colors are available for this youthful-looking EV: Surf Blue, Parkour Red, Boulder Gray, and Ski White.
With these specs and prices, could the BYD Atto 3 be your first EV?