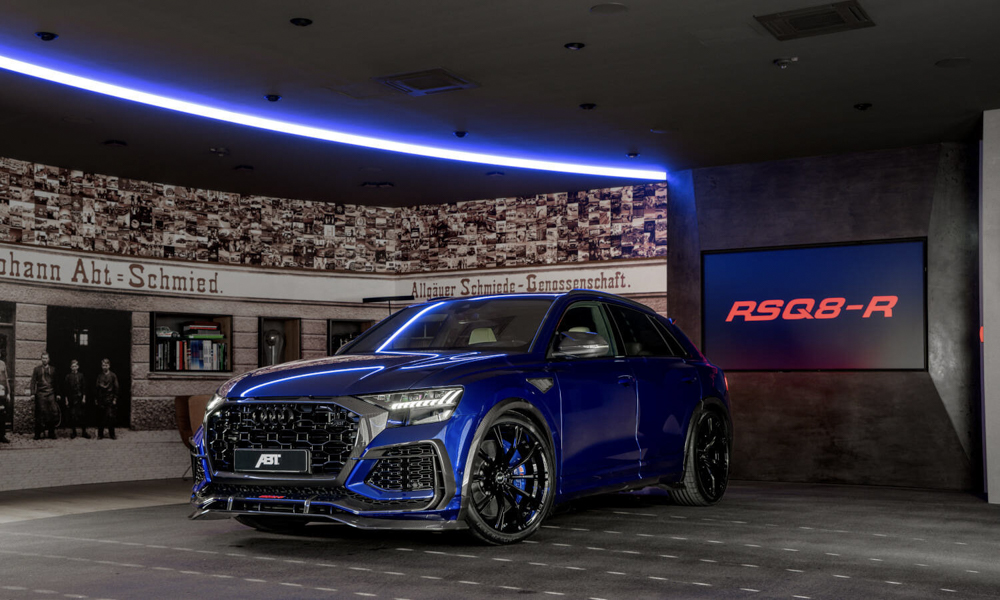 Modifying cars may seem like a relatively new industry, but some tuning firms are almost as old as the automobile itself. Take ABT, for example. The German tuner might be best known for its more recent products and racing successes, but its history goes back a long time to 1896—just 10 years after the car had been invented. Back then, Johann Baptist Abt opened his blacksmith and coachwork company in the Bavarian town of Kempten, and although the horse power he looked after in those days still preferred hay over gasoline, he nevertheless created the foundation for what has become the world's biggest tuner for Volkswagen Group products. To celebrate its 125th anniversary, the current family owners have created a car that the company's founder would probably never have thought possible: the RSQ8-R, a planet-sized SUV featuring supercar performance.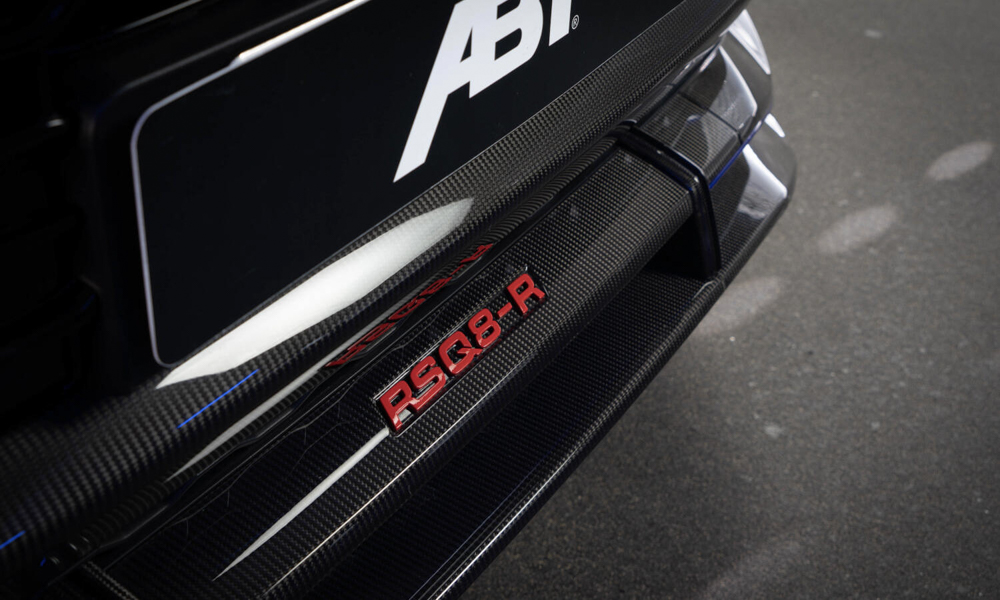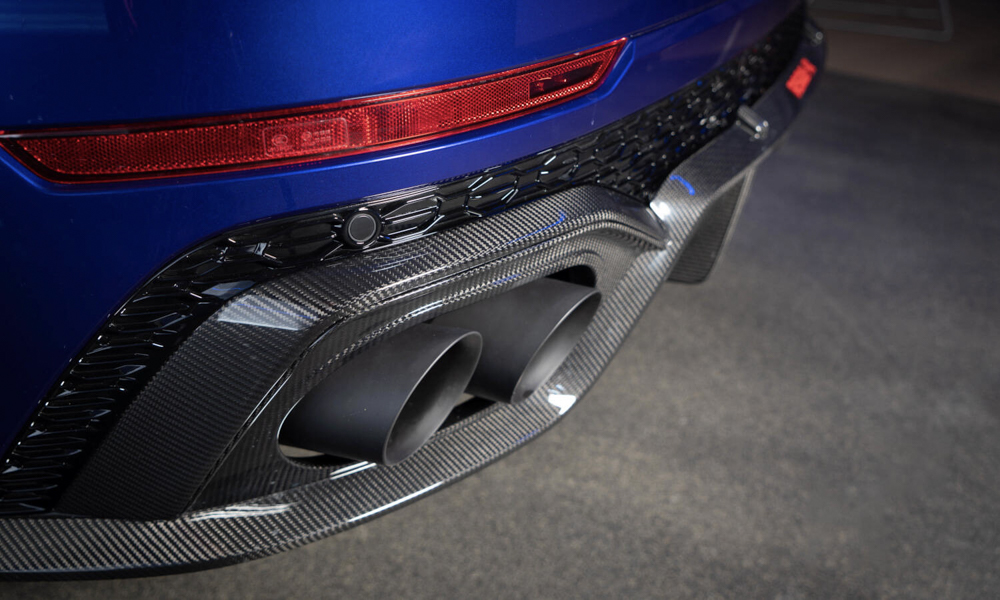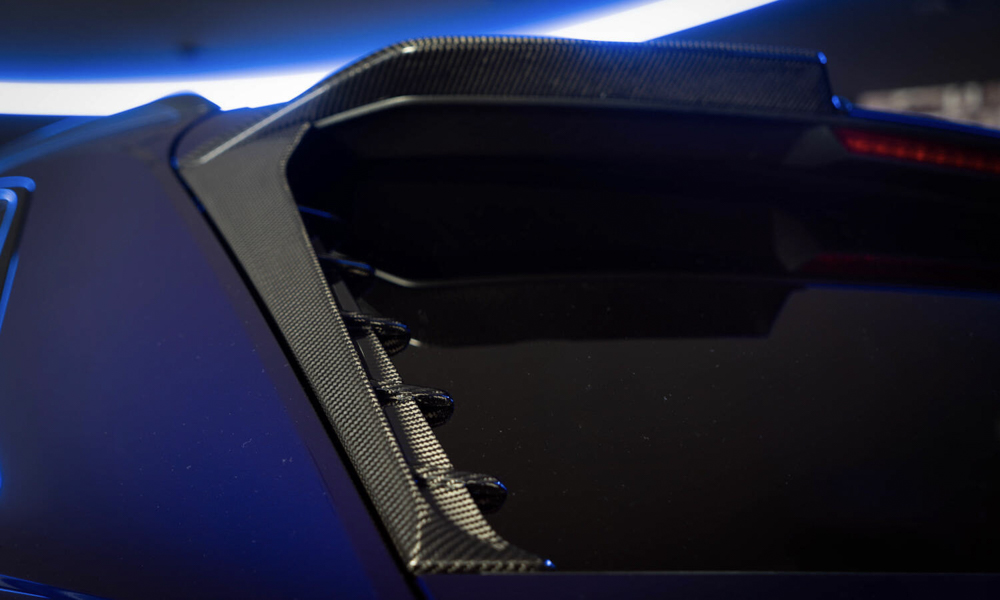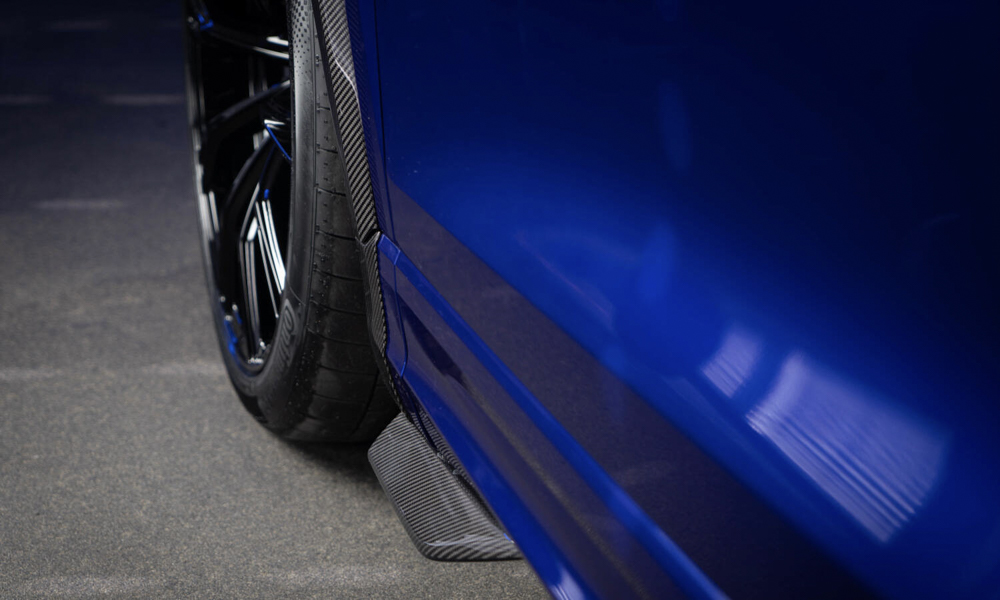 To call Audi's current flagship SUV, the RS Q8, a slouch would be an insult to the engineers who managed to squeeze 600hp and 800Nm out of the 4.0-liter V8 mild-hybrid powertrain, yet some people still think it could do with a bit more oomph. By some people, I mean employees of ABT Sportsline who had one look at this behemoth and decided they could take it to the next level. The result is called the RSQ8-R, and they are selling it as a vehicle for people who like sports-car performance but prefer SUV comfort and practicality. This beefed-up Audi now sports a staggering 740hp and 920Nm. That's enough to catapult this almost two-and-a-half-ton lounge on wheels from zero to 100km/h in a staggering 3.4 seconds and on to a top speed of 315km/h.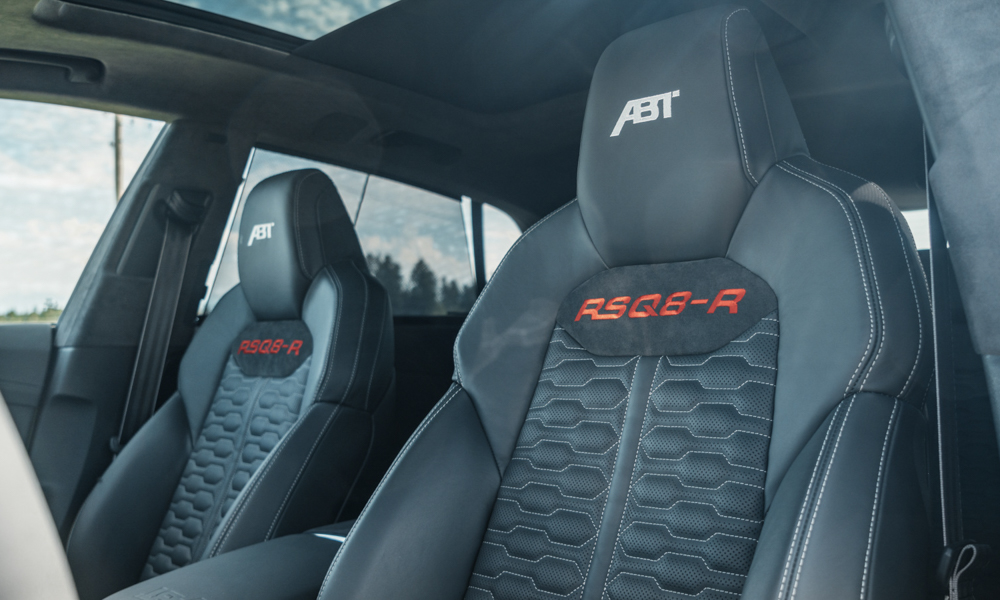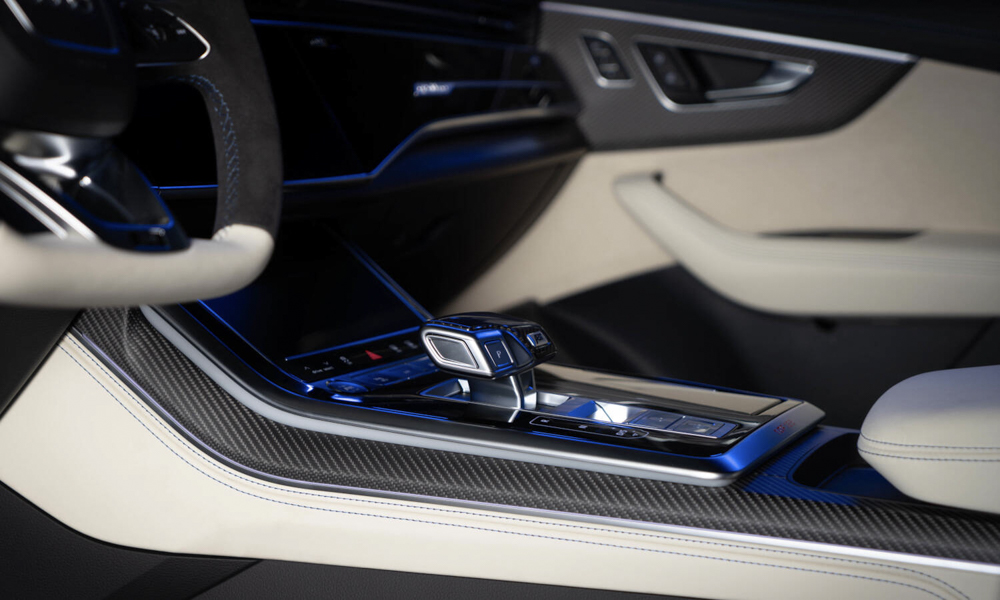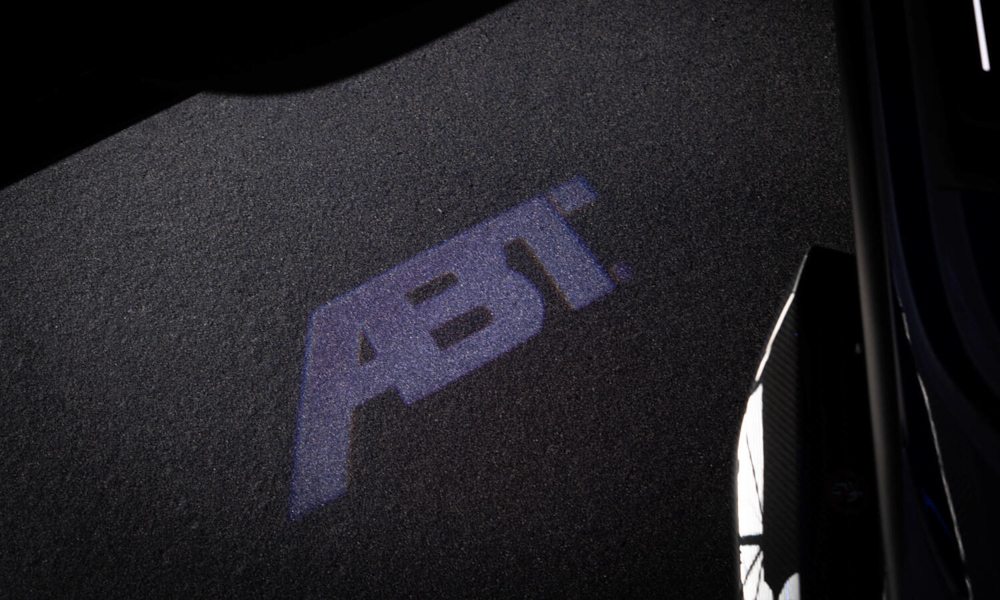 By comparison, a current Porsche 911 Carrera S needs 3.5 seconds and clocks out at 307km/h, meaning that it would lose out to ABT's latest creation in a drag race. It also wouldn't be able to seat five adults plus luggage, which makes the RSQ8-R a great proposition for family drivers with a distinct need for speed. Even other super SUVs like the Lamborghini Urus or the Porsche Cayenne Turbo S E-Hybrid won't be able to keep up, but so much Teutonic firepower naturally comes at a price. ABT is asking at least €69,900 (P3.99 million), and that doesn't include the RS Q8 itself. The donor car also needs to have the RS Dynamic Plus and carbon optic packages installed, all of which will set you back a cool €149,500 (P8.55 million). The final bill will be at least €219,400 (P12.52 million).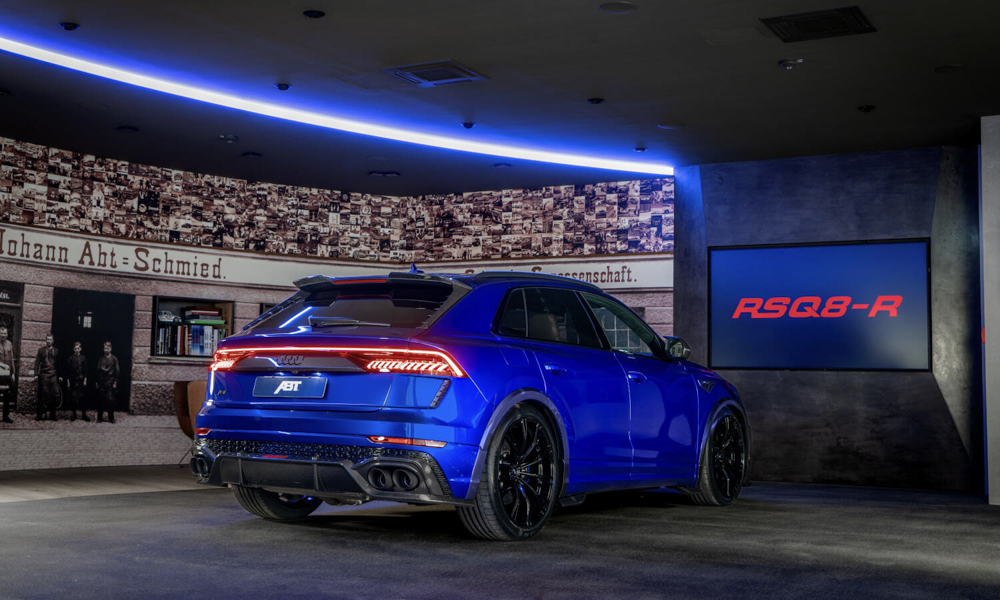 Besides mind-bending acceleration, this amount of cash also buys you a few other upgrades that come as part of the package. For starters, you'll be rolling along on ABT High Performance 23-inch rims, and a new stainless-steel exhaust system will make sure you'll get noticed even at lower speeds. There are some aerodynamic accents like a new front lip, a rear spoiler and wheelhouse vents, plus some ABT RSQ8-R logos and badges inside to remind you what car you're driving. The door sills also feature "1 of 125" writing to tell anyone who gets in or out that this is a limited-edition vehicle. All in all, it seems ABT has created a monster that can dominate the autobahn and the school run in equal measure. Not bad for a firm that started out as a small blacksmith 125 years ago.