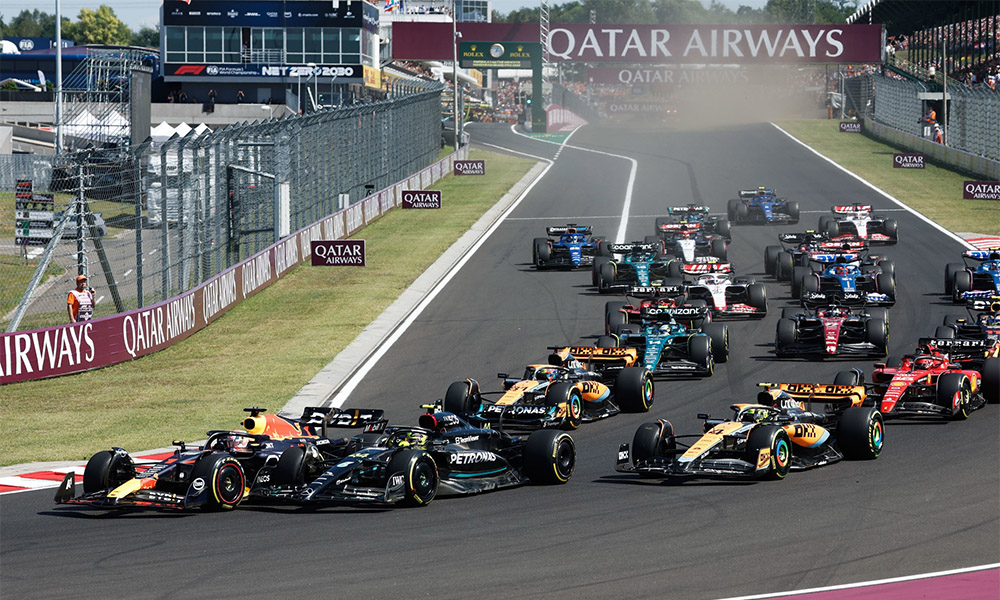 A lot has happened in the past two weeks in Formula 1. McLaren found itself competing at the front of the pack in Silverstone. Nyck de Vries is out of AlphaTauri. And now Daniel Ricciardo is back on the grid. So, here are five things we learned from the 2023 Hungarian Grand Prix.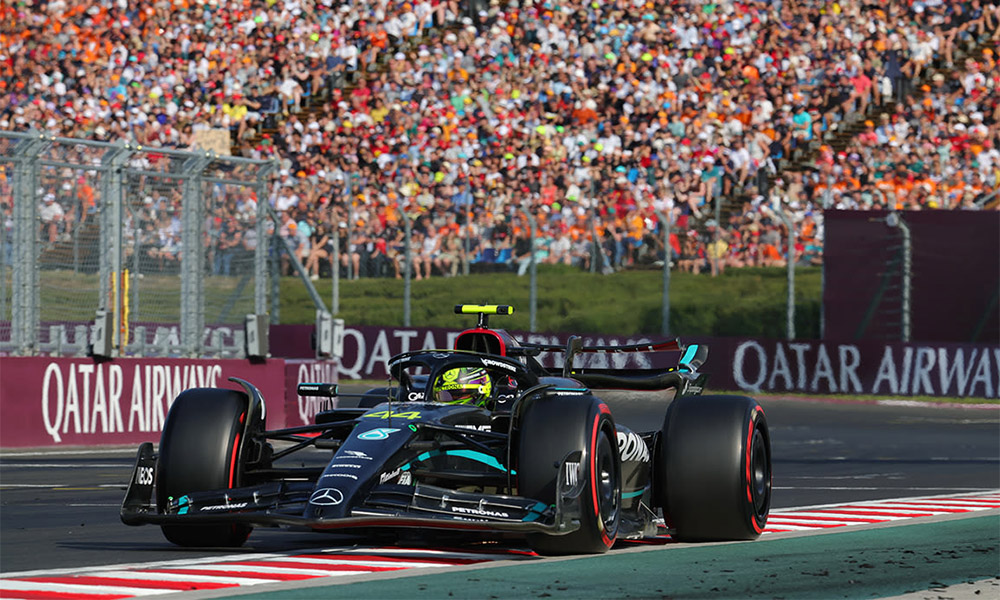 1. Qualifying was exciting. This weekend's qualifying was different as drivers were required to run on hard tires in Q1, medium tires in Q2, and soft tires in Q3. George Russell's (Mercedes-AMG) session was ruined after getting caught in traffic toward the end of Q1. While he was down in P18, his teammate Lewis Hamilton snatched pole position away from Max Verstappen (Red Bull).
Both McLaren drivers Lando Norris and Oscar Piastri landed in the second row—in P3 and P4, respectively. Surprisingly, Alfa Romeo also made it to the top 10 with Zhou Guanyu in P5 and Valtteri Bottas in P7.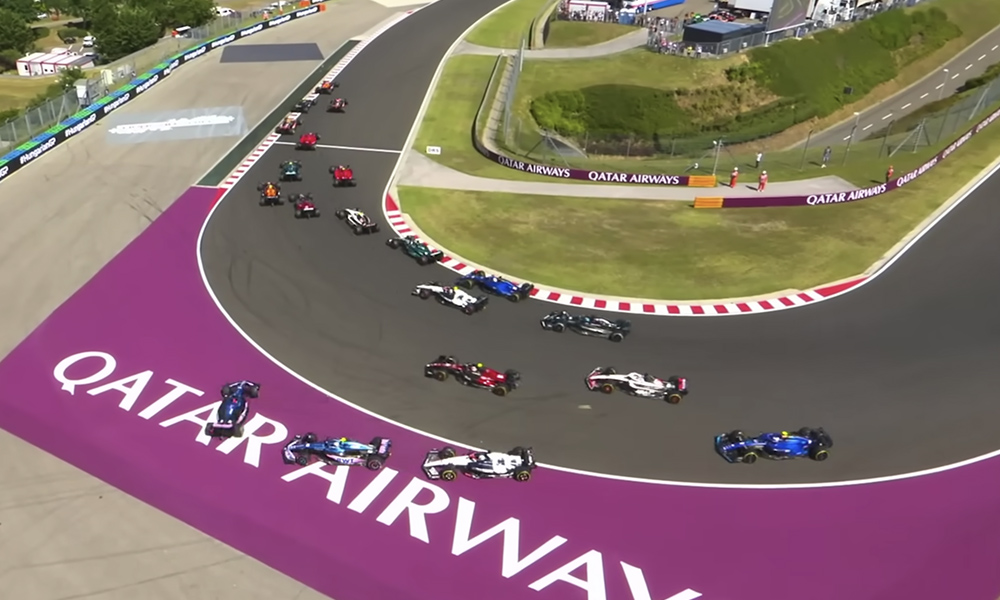 2. An eventful start shuffled the pack. Whatever progress Alfa Romeo achieved in qualifying was undone as Zhou had a poor start, which also compromised his teammate's launch.
Adding to the chaos, the Chinese driver locked up and hit Ricciardo causing a domino effect. The AlphaTauri hit the two Alpines, resulting in a double retirement for the French team.
Hamilton, too, had a sluggish getaway losing the lead to Verstappen and dropping to P4 behind the McLaren drivers on the first lap.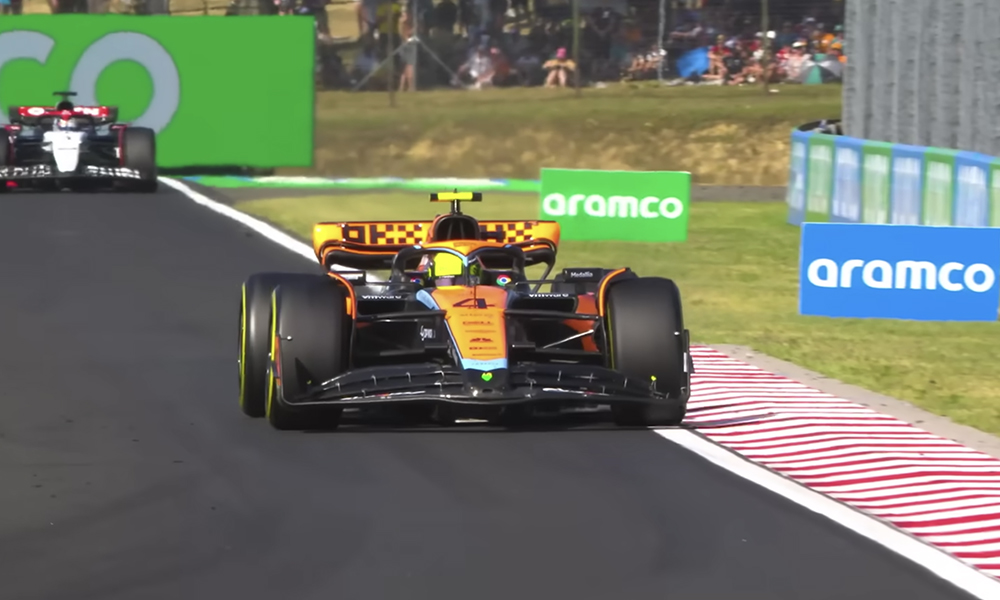 3. Lando Norris got consecutive podiums. By the end of the first lap, Piastri was in P2 with Norris in P3. Things were going well for the rookie until his teammate pitted on Lap 17, allowing Norris to undercut Piastri, who pitted later on Lap 18.
Lando's pace allowed him to finish in second place. Meanwhile, according to Piastri, he incurred floor damage after going wheel-to-wheel with Sergio Perez (Red Bull) on Lap 47. This left the Australian defenseless when Hamilton arrived behind his gearbox.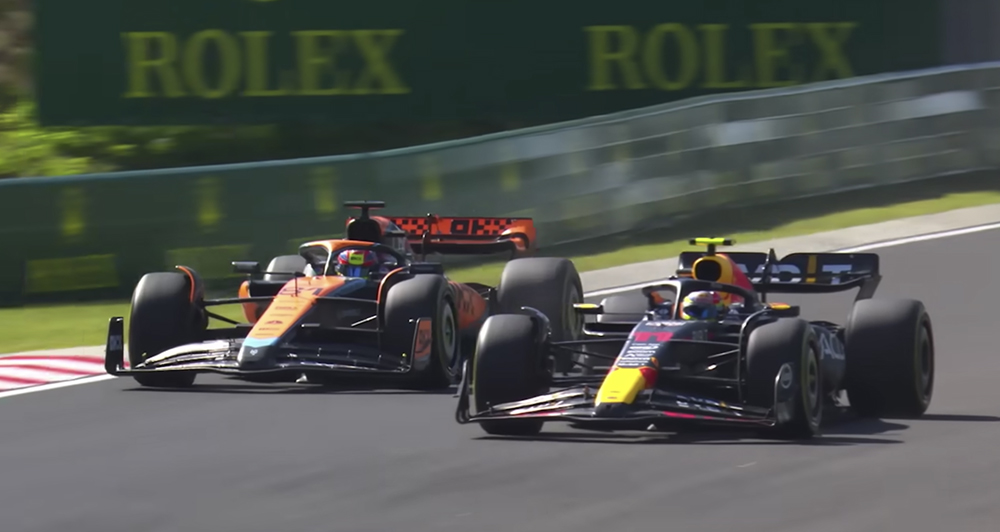 4. Perez and Russell charged up the field. The return of Ricciardo raised questions about Checo's future with Red Bull. But the Mexican driver responded to his doubters by clawing his way from P9 to the podium in P3. Russell also had a good recovery drive, going from P18 to P6, ahead of both Ferrari drivers.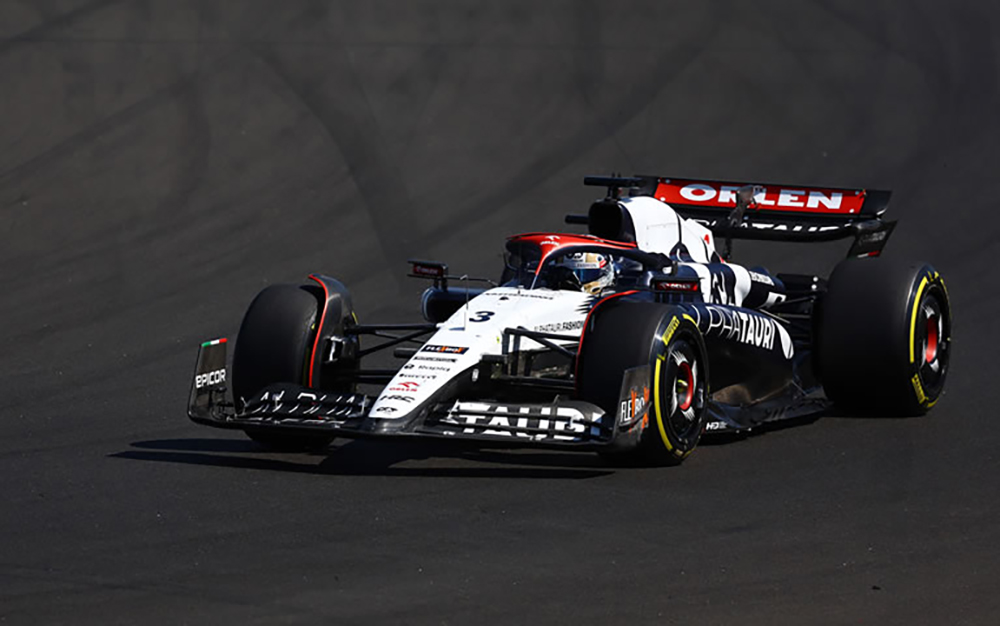 5. Daniel Ricciardo had a decent first race in his comeback. While fans were delighted with his return, expectations weren't high as AlphaTauri is known for not having the fastest car on the grid (to say the least). In spite of that, he outqualified his teammate Yuki Tsunoda and even made it to Q2 for a P13 start. While his race was compromised due to a collision with Zhou, he was able to finish in the same position where he started.
In the end, not only did Verstappen get his seventh consecutive victory, but Red Bull also made history with a record-breaking 12 wins in a row for the constructor. The next race will be the 2023 Belgian Grand Prix on July 30 (9pm, Philippine time).