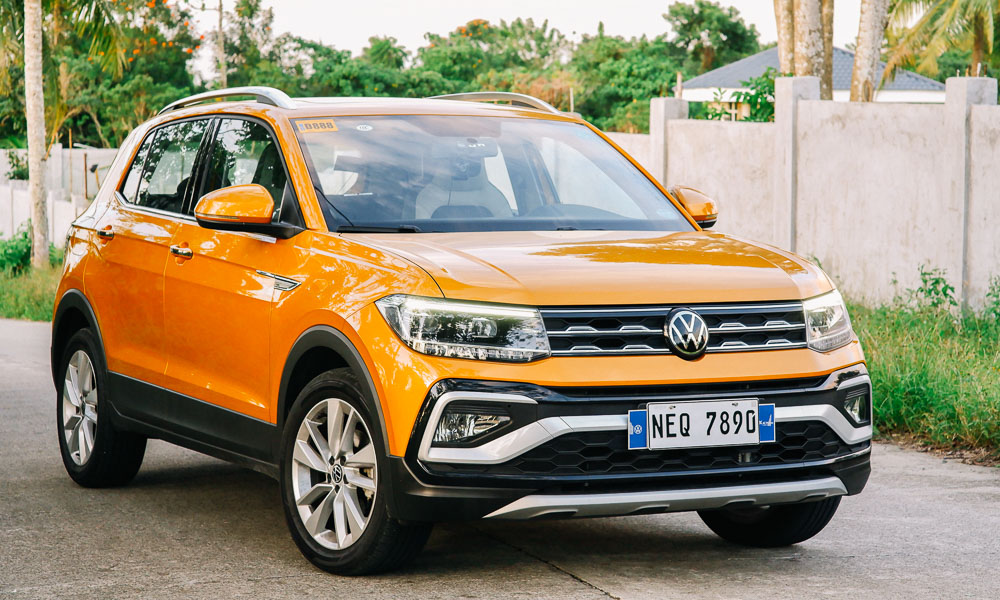 With Christmas just around the corner, chances are you're already planning your holidays so you don't waste a single precious minute.
Whether you're bracing yourself for the Christmas traffic or planning out your family reunions, you need a car that can not only do it all but also get you in the right mood.
With its vibrant colors and crisp styling, the Volkswagen T-Cross already checks the right boxes. After all, it's #MoreThan1Thing when talking about the T-Cross. And for those who want to know more about this amazing crossover, here you go…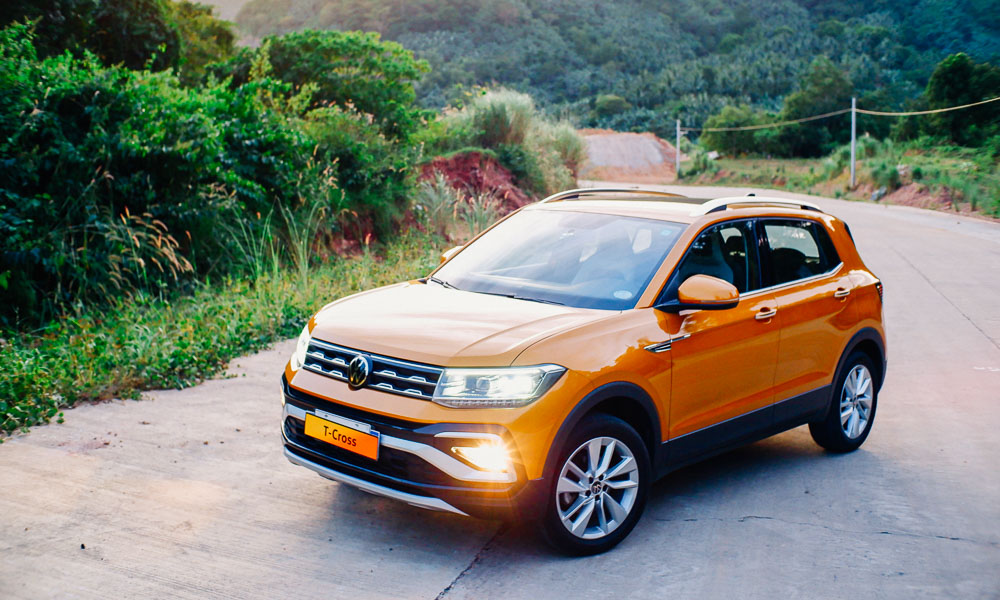 Superb ride and handling. The T-Cross was meant for long stints on European motorways, which means it gets top-notch steering, suspension, and brakes. One drive on our own highways, and you'll fall in love with its stellar ride. Responsive steering, comfortable suspension, powerful brakes, and lots of traction. Out-of-town family reunions can be stressful events, but you'll be looking forward to seat time with the T-Cross.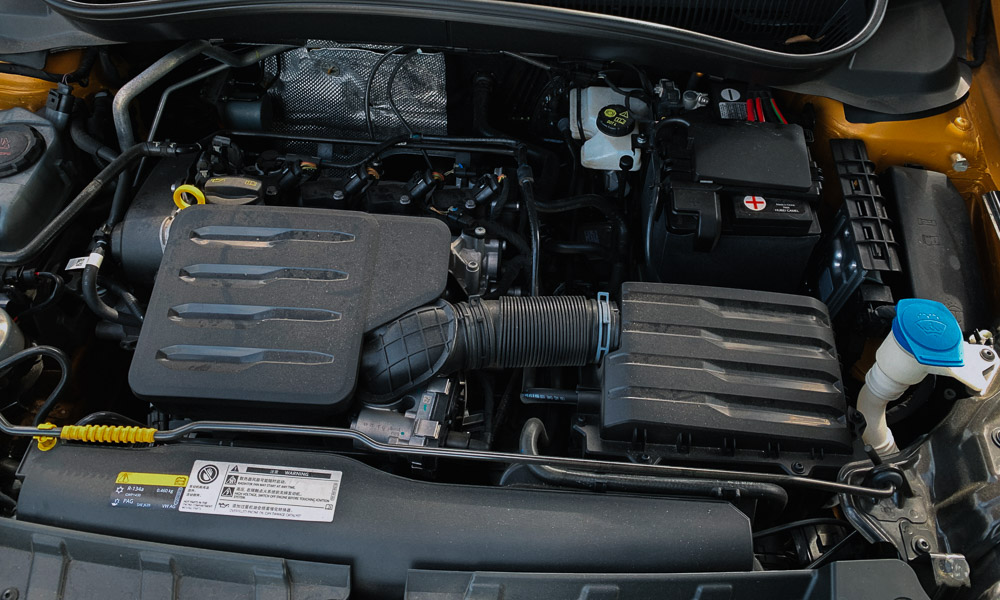 Efficient drivetrain. The T-Cross uses a 1.5-liter in-line-four cylinder engine mated to a six-speed Tiptronic automatic transmission with Sport Mode. It makes enough power to haul you and your family along briskly, and the transmission is more than up to the task of letting you change gears for yourself when you're feeling sporty. But more importantly these days, it doesn't guzzle expensive gas. Equipped with an auto engine start/stop system, you'll love how thrifty the T-Cross is even while you're in holiday traffic.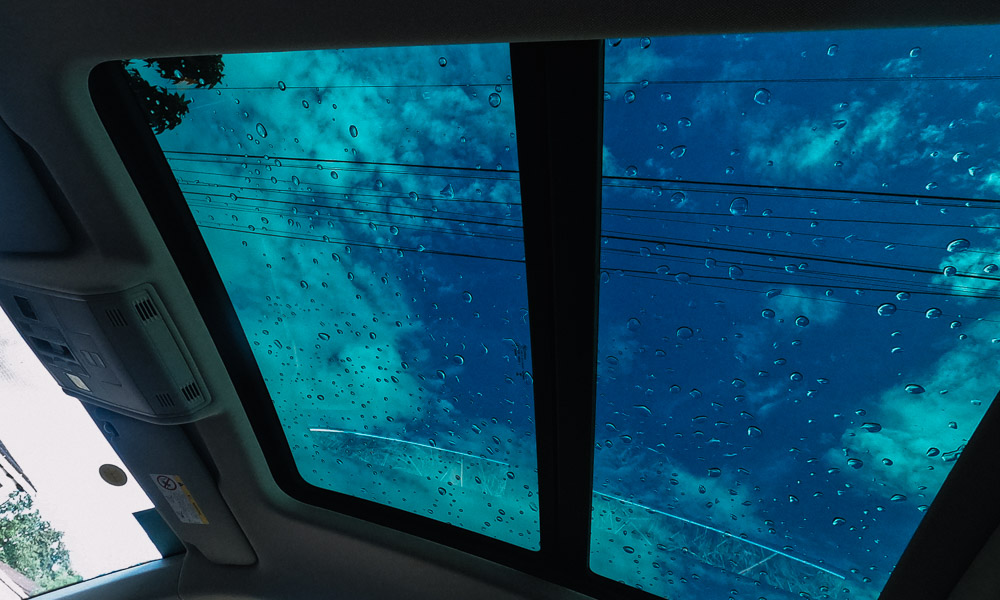 Power sunroof. It has a lot of standard features, but its panoramic sunroof adds even more to that premium feel. You can open the screen while keeping the glass roof closed for some Vitamin D, or fully open it to let your kids enjoy the smell of Baguio city's pine trees.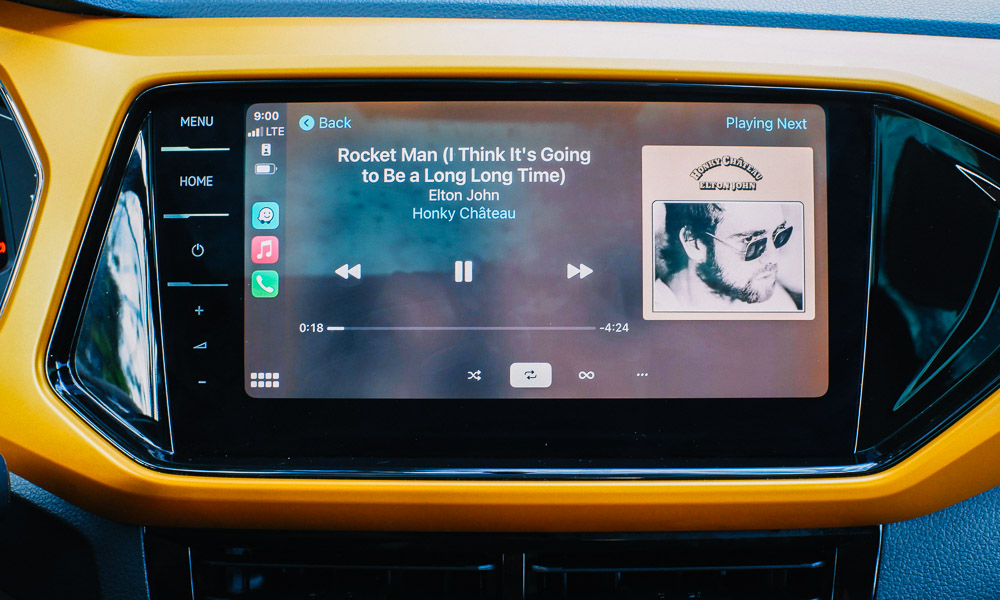 Smartphone integration. Bluetooth connectivity is common these days, but the T-Cross does it very well since it has wireless Apple CarPlay. You can manage your Christmas playlists, use Waze or Google Maps to navigate your way around, and even see your messages on the 9.2-inch touchscreen.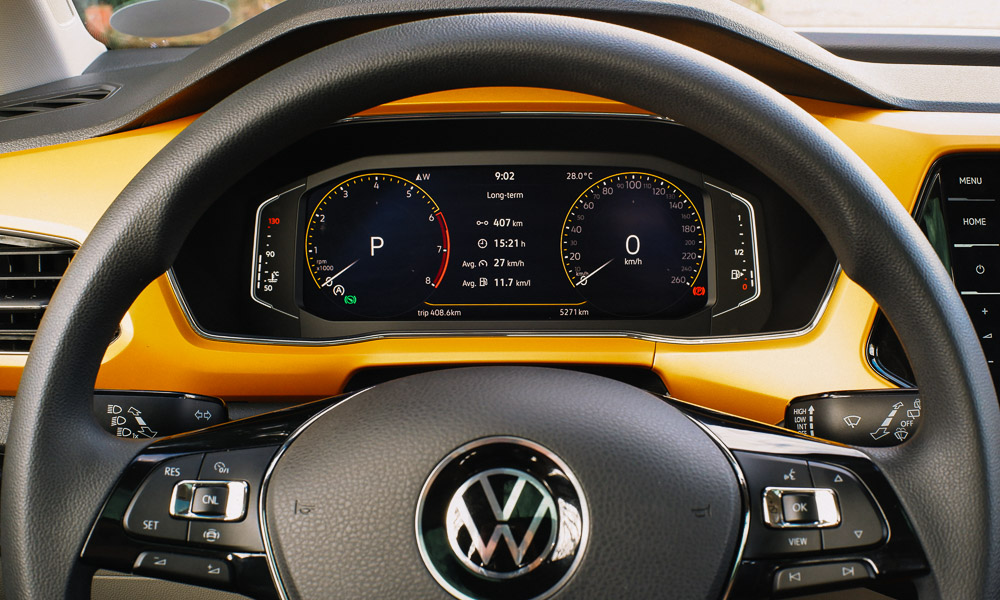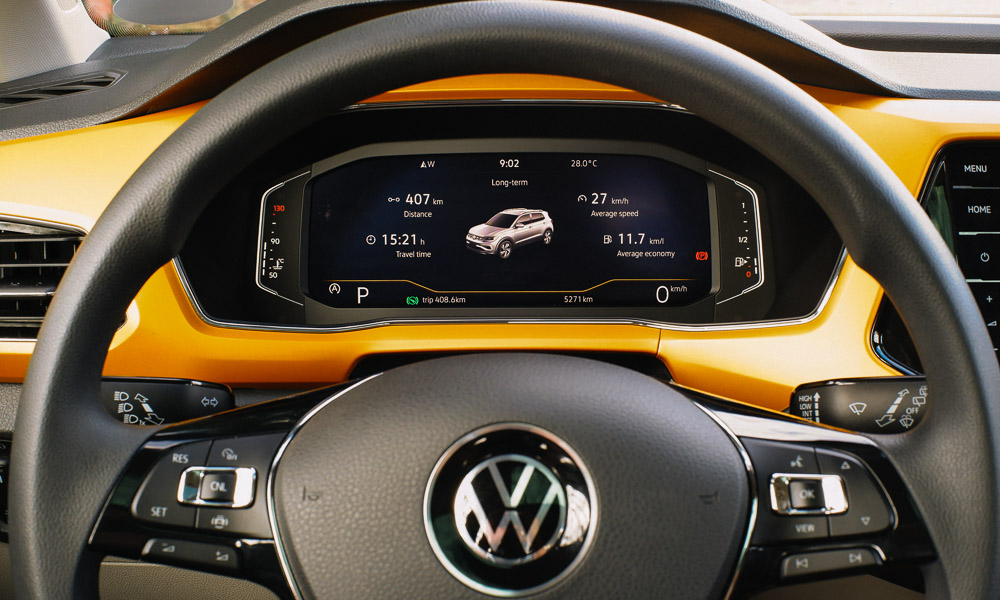 Active info display. Do you want traditional gauges or all the driving information at your fingertips? With the T-Cross, you get the best of both worlds with its customizable LCD instrument panel. For normal driving, you can use the classic analog layout, and if you need more information, you can choose a more comprehensive layout so you can see the trip data, range to empty, and even the current song on your playlist. The T-Cross's steering wheel-mounted menu buttons are easy to master so you can seamlessly get your information while paying attention to the road.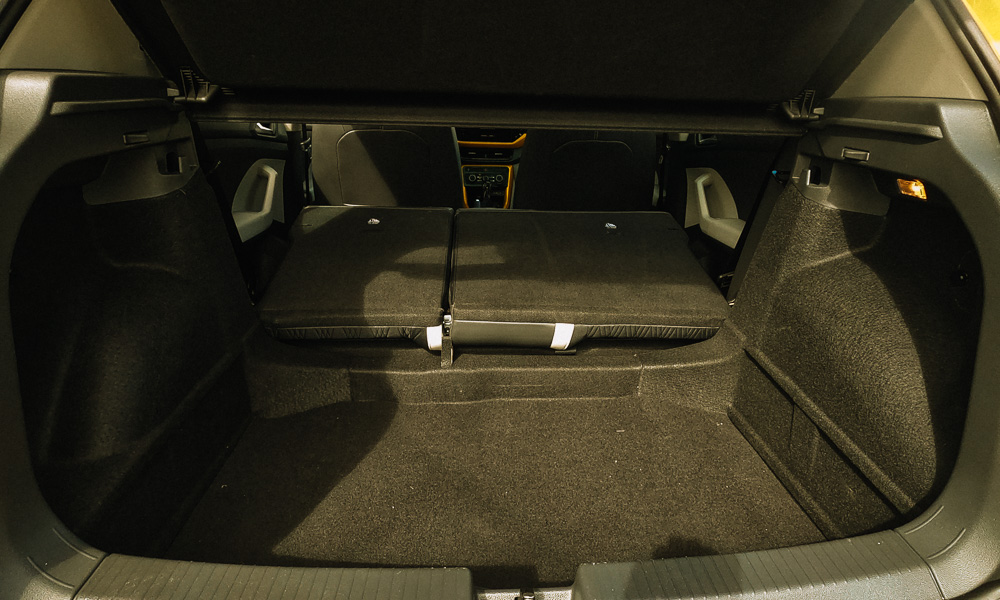 Lots of luggage space. It's a subcompact SUV, but it has got a lot of room for the kiddos and their presents. With the rear seats up, luggage space is an impressive 329L. But quickly flip the seats down and cargo volume goes up to 1,319L! That's a lot of presents you can put back there.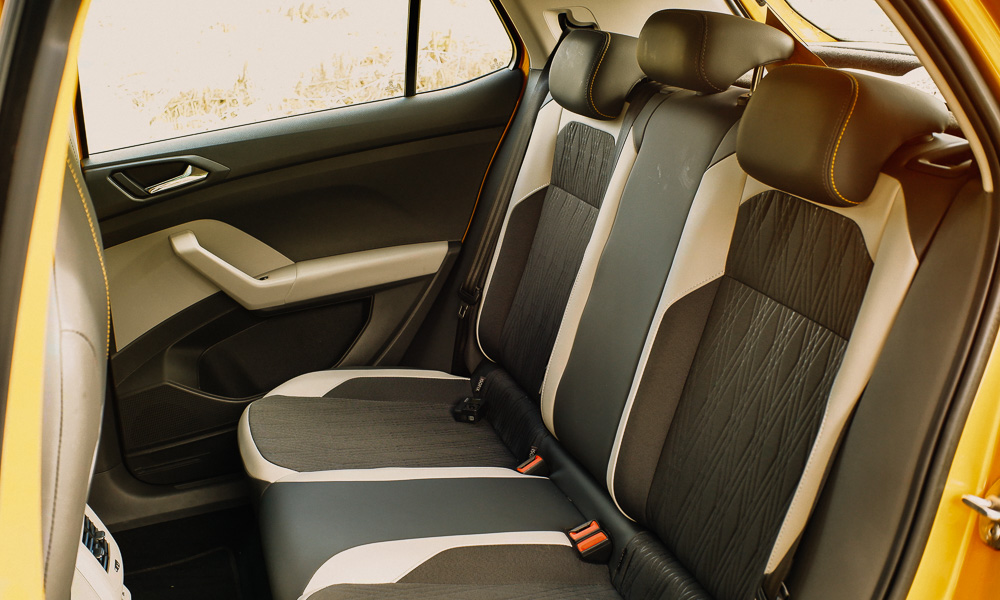 Safety matters. We know that family is everything to you, so the T-Cross has all that you need to help keep them safe in case of an accident. Front, side, and curtain airbags, ESP, traction control, hill-hold control, park distance control, and a reverse camera are standard. Coupled with Isofix seatbelts and an extremely strong body structure, the T-Cross will do everything it can to protect you and your loved ones.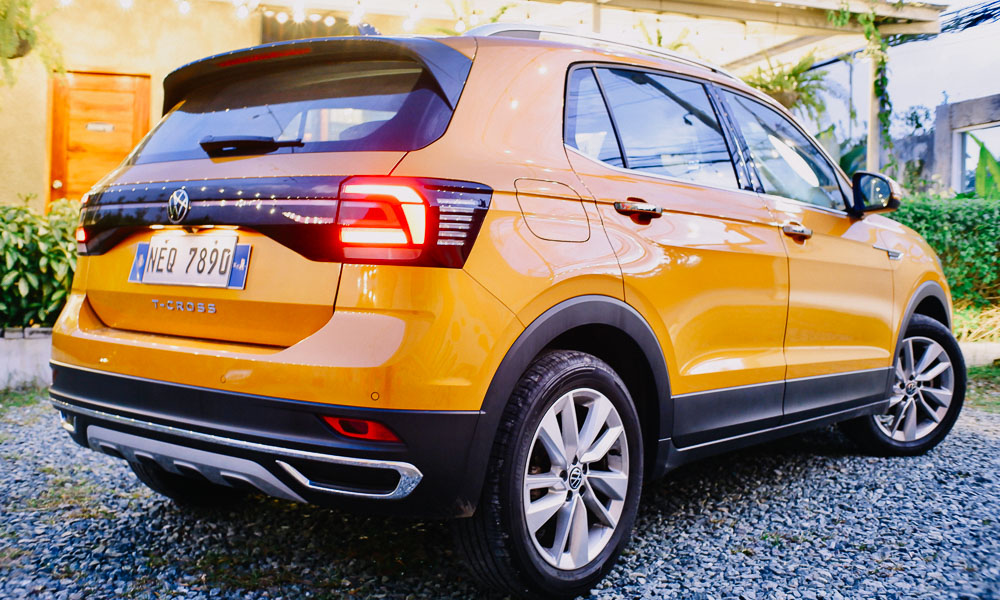 Convenient after-sales services are available on the T-Cross, such as once-a-year (or 10,000km, whichever comes first) periodic maintenance services and free 24/7 Emergency Roadside Assistance.
Priced at P1,340,000, the 2022 Volkswagen T-Cross is available in Tribu Yellow, Syringa Violet, Romance Red, Polar White, and Chinchilla Gray.
Get in the holiday mood and schedule a test drive at your nearest Volkswagen dealer. You can also visit volkswagen.com.ph and follow the brand's social-media accounts to find out more about the T-Cross.
This branded article was produced in partnership with Volkswagen Philippines.