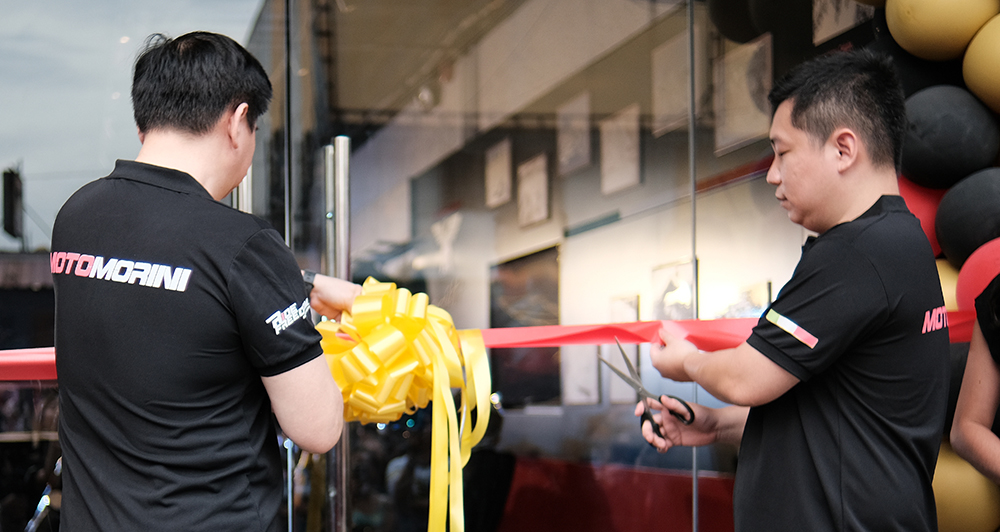 What springs to mind when you think of an Italian motorcycle? For most, it's probably the picture of a red sport bike with either Ducati or Aprilia plastered on the tank. Scooter enthusiasts might see a quaint little Vespa roaming the cobbled streets of Rome. The discerning motorcyclist could even go so far as to envision a Moto Guzzi with its signature longitudinal V-twin.
However, one Italian brand we don't hear of as much here on our side of the world is Moto Morini. Established in 1937, the brand's history spans longer than that of Aprilia's and Vespa's. In its early days, it used to make practical tricycles with 350cc, 500cc or 600cc engines. Eighty-five years later, it plants its flag firmly on Philippine shores.
This is not the first time that Moto Morini has tried to break into the Philippine market. The brand previously had a presence in the country for a brief moment back in 2017 to 2019. However, the brand's distributor at that time decided to cease sales due to the Filipino's lukewarm reception. This time around, the Bristol Group hopes to turn the tide by introducing three competitive models.
During the grand opening of Moto Morini's new showroom, the brand introduced two variants of its naked bike, the Seiemmezzo, as well as the X-Cape 650 adventure bike. Both are middleweight motorcycles powered by a 649cc liquid-cooled parallel twin capable of 60hp and 56Nm.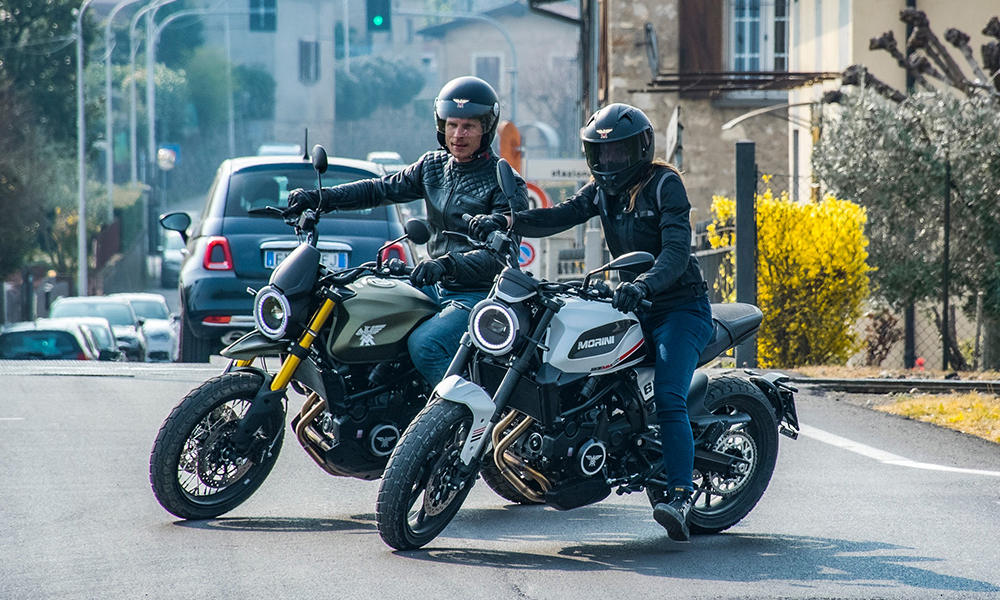 The Seiemmezzo comes in two flavors, the STR (Street) and the SCR (Scrambler). The former is priced at P528,000, and the latter at P558,000. Power output is the same for both variants, but the bikes differ when it comes to ergonomics and capability. As the names imply, the STR is geared toward street riding with narrower handlebars and a hunched riding position, while the SCR bears a more rugged aesthetic with Pirelli MT60 tires and taller handlebars for going off-road. Some notable features of the Seiemmezzo are the five-inch TFT dash, the KYB suspension, and the Brembo brakes front and back.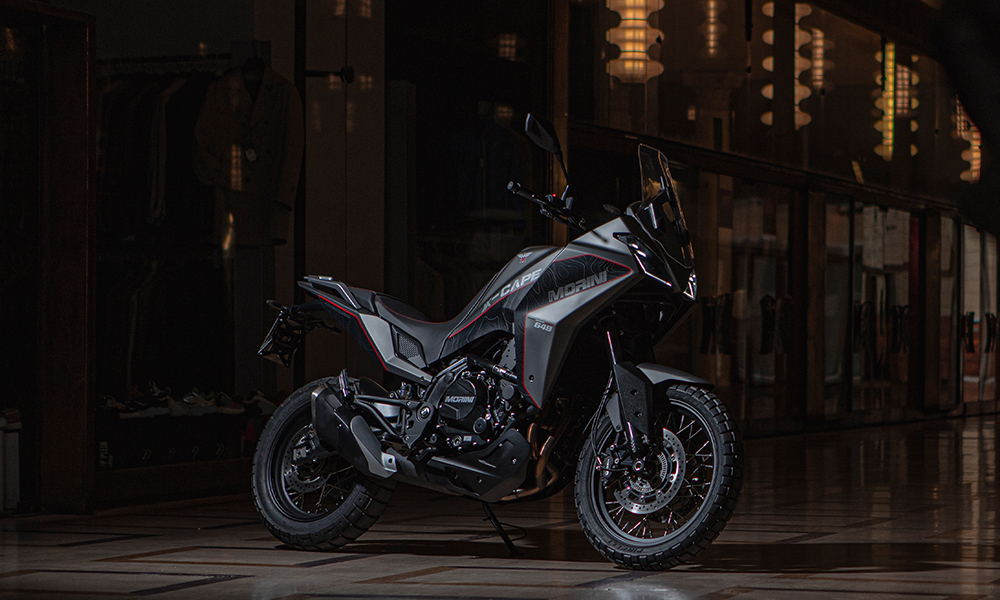 As for the X-Cape, it enters the cutthroat middleweight ADV segment slightly down on power, but makes up for it with its competitive price. With an introductory SRP of P628,000 and a slew of premium features such as a seven-inch TFT dash, Marzocchi suspension, and Brembo brakes, it could be a compelling adventure option for many.
The new Moto Morini dealership is located at 277 10th Avenue, East Grace Park, Caloocan City.