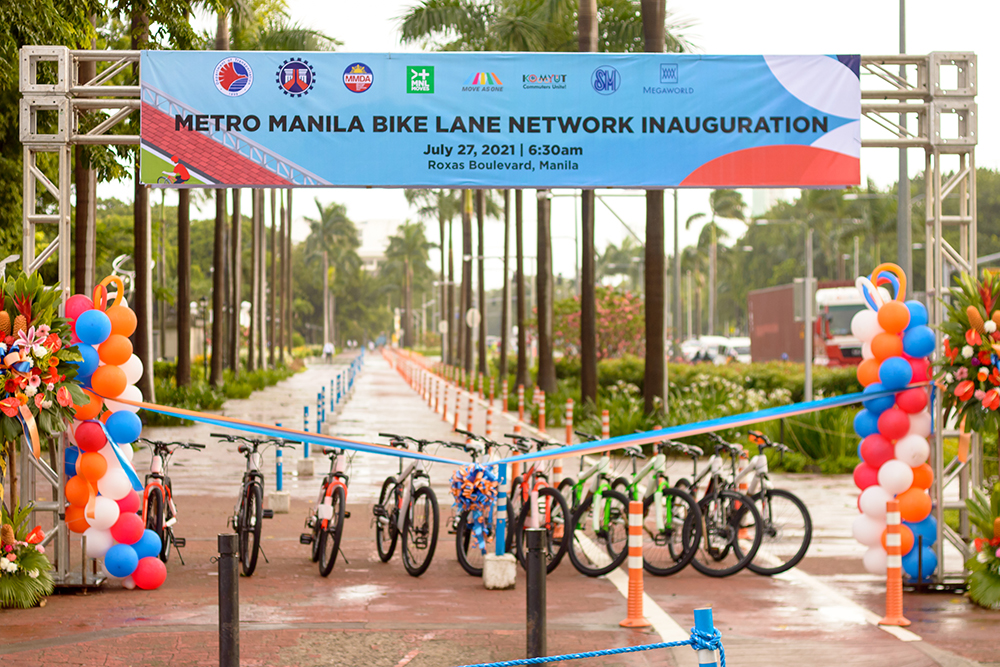 When the Department of Transportation asked us if we were interested in covering the launch of the Metro Manila Bike Lane Network earlier this week, I accepted it with curious (yet cautious) optimism. Given that this was a cycling-related event, I elected to bike-commute to Luneta partly so I could get my exercise in for the day. And boy, was I glad to go on my bicycle.
The DOTr and the Department of Public Works and Highways formally announced the completion of the bike lane network—all 313km of it passing through 12 cities. This brings the total length of our country's bike lane network up to 497km with a design capacity of 1,250 cyclists per hour per meter of bike lane. They feature painted markings, concrete delineators, flexible bollards, solar studs, and a matching set of road signage to boot, all in accordance with the DPWH's guidelines on the design of bicycle facilities along national roads. There's more to come as well, as the aptly named South NCR Bike Lane traversing Las Piñas, Muntinlupa and Parañaque is soon to be constructed.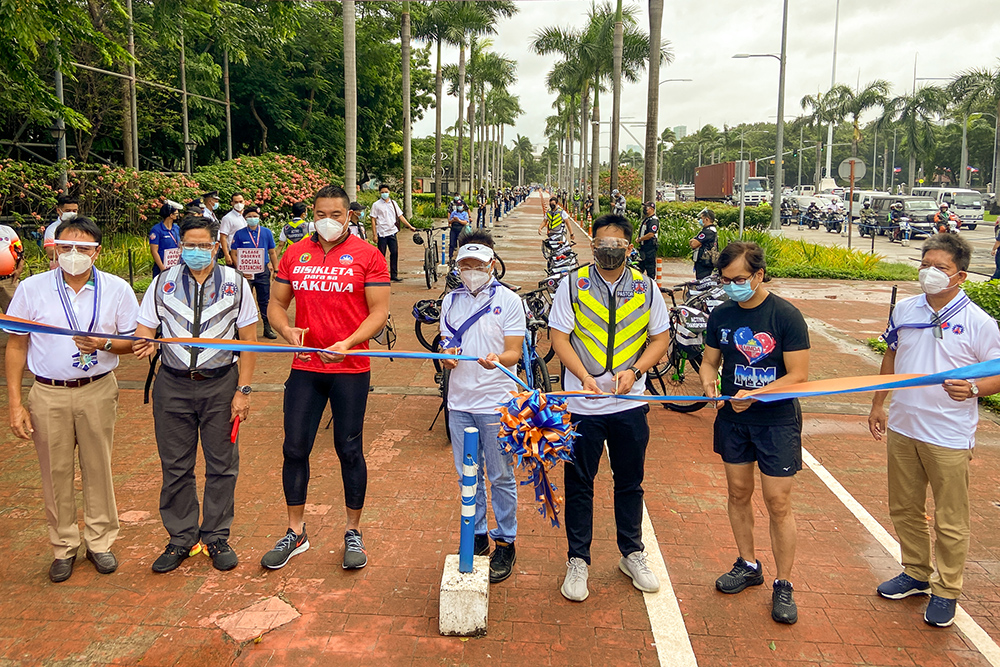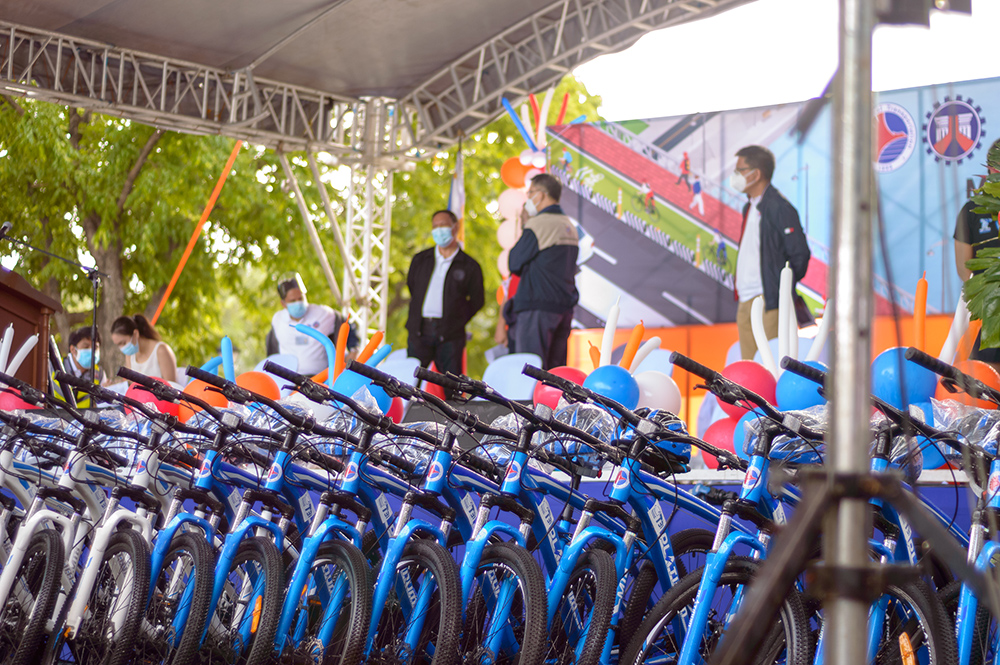 The Metro Manila Bike Lane Network is a long time coming. The idea has been floated for a while now, but it took a global pandemic for cities (not just locally but overseas as well) to reevaluate their mobility strategies given the changing times. The humble bicycle became touted as a solution to efficient yet personal transport, and what a solution it has been. The private sector has also identified this as a solution, with Megaworld turning over a donation of 27 bicycles to i-ACT enforcers during the event.
The network was funded as a direct result of Republic Act 11494, colloquially known as "Bayanihan 2," with the intention of fostering recovery from the pandemic through promotion of alternative means of transportation. The bike lanes and other associated improvements, however, go beyond mere response. MMDA chairman Benhur Abalos, who was previously hesitant about putting up bike lanes on EDSA citing safety concerns, now calls these lanes a "game changer" alongside the Bus Carousel, the Lane Dieting, and other measures to improve intersections on EDSA. It's about time government adapted to the changing times and urban planning priorities.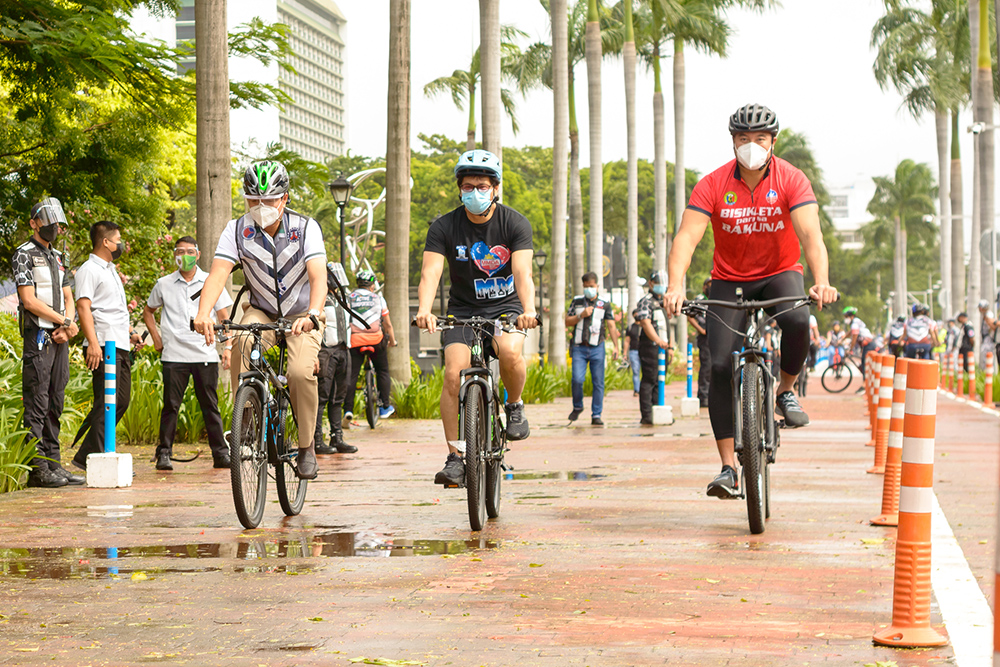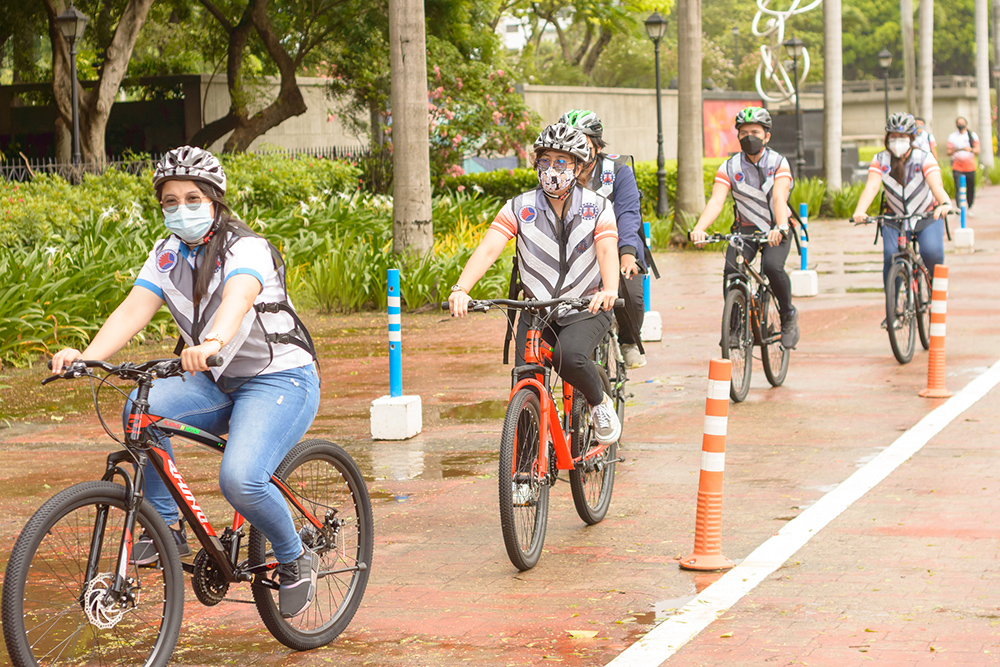 Granted, these bike lanes would end up going to waste without continuing efforts from all parties involved. Congressman Edgar Sarmiento, current House Committee Chair for Transportation, pleaded for the LGUs and the DPWH to continue the maintenance of these bike lanes and include them in their respective budgets. Asked about this, DPWH regional director Eric Ayapana advised that this would indeed be included in the annual General Appropriations Act Budget of the DPWH.
There's much more that needs to be done in the area of educating our road users as well. The billions of pesos spent on these networks would be squandered if errant motorists rendered the bike lanes useless by obstructing them or, worse, discouraging people from cycling by being criminally negligent behind the wheel.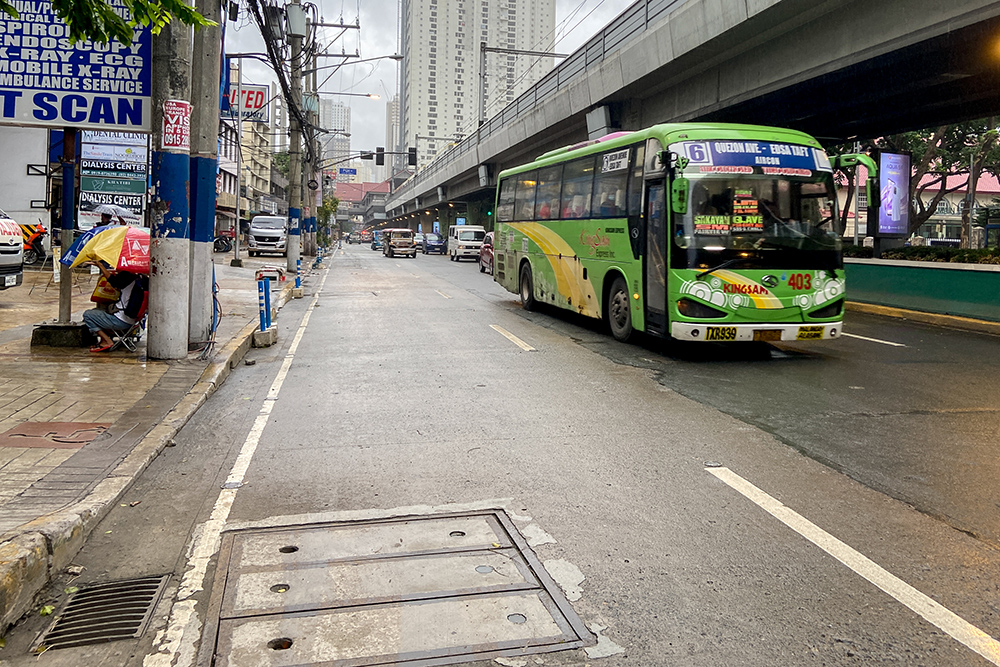 This brings me back to my choice of mobility for the launch event. I find it a blessing that I did choose to go on my bicycle that day, as I was almost sideswiped by a wayward jeepney and nearly fell off my bike due to the joke that is Taft Avenue's bike lanes. I didn't even mind the monsoon rains—it was reckless drivers and questionable infrastructure that proved dangerous to my cycling. Don't get me wrong, the new bike lane network is much better than what we had before, especially on segments where motor vehicle traffic is physically kept separate from cyclists. However, it would be a disservice to everyone if we refused to acknowledge that our cycling infrastructure is still lacking, and that there's still so much more ground we need to cover with regard to keeping our streets safe for everyone who uses them.
But we have to start somewhere, and what a leap this is.