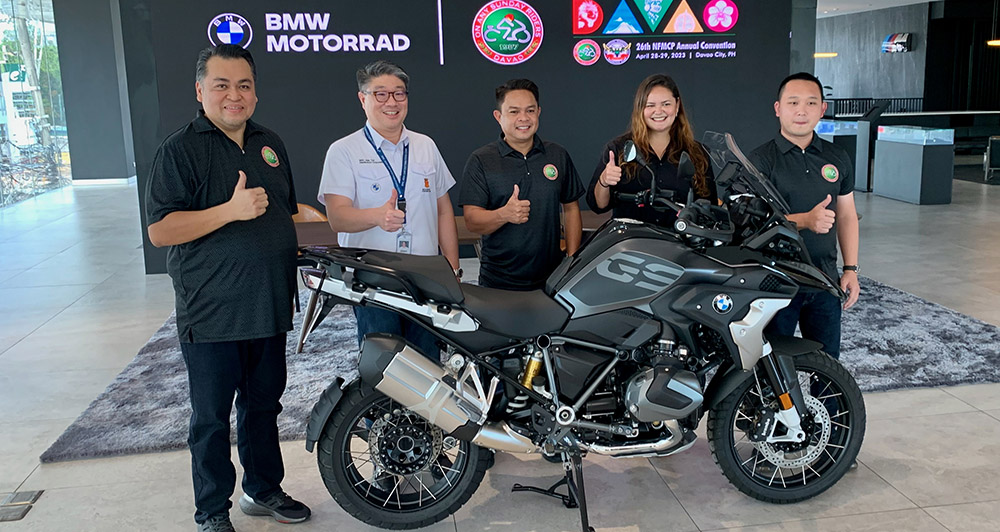 Nearly every year since 1995, the National Federation of Motorcycle Clubs of the Philippines has held an annual gathering of riders from all over the country to celebrate the lifestyle, promote responsible riding, and further grow the community. But the past three years saw no gathering held because of COVID considerations.
This year, it will be finally held in Davao City, with the convention host being the On Any Sunday Riders Club.
In a simple ceremony held at the BMW Greenhills showroom, BMW Motorrad signed on as copresenter of the event, which is looking to attract several thousand riders this year.
SMC Asia Car Distributors Corporation president Spencer Yu, the official importer and distributor of BMW Motorrad in the Philippines, says: "We are proud to support the NFMCP in their strong efforts toward engaging the motorcycle community in an impactful way. The convention not only promotes camaraderie among the riders, but it also celebrates the growth of our riding culture."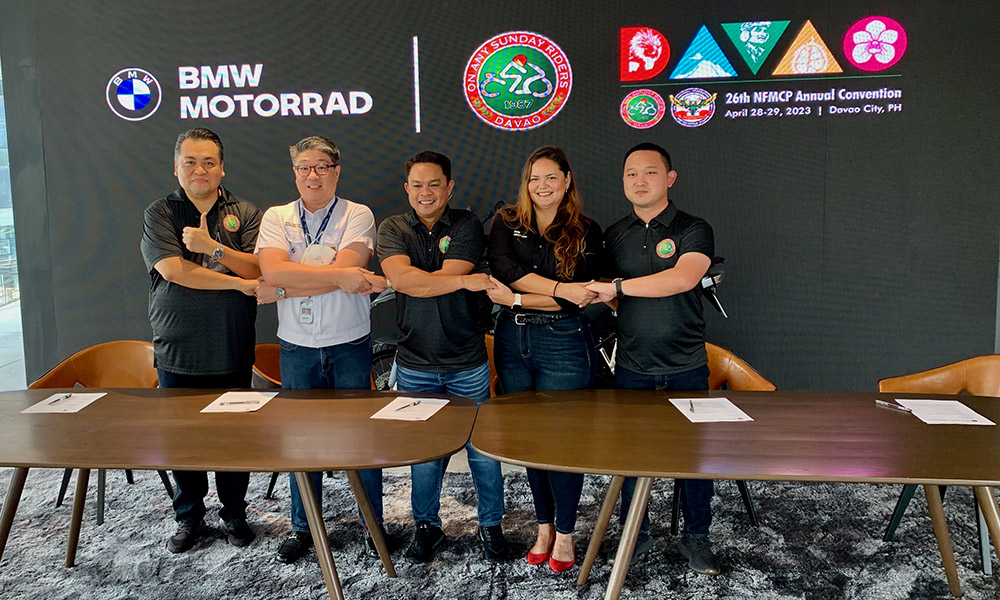 BMW Motorrad's participation includes a BMW R1250 GS Style Triple Black that will be signed by former president Rodrigo Duterte and auctioned off during the convention.
Part of the proceeds will go to the Field of Dreams Children's Charity Foundation, a nonprofit organization that provides a home and access to developmental programs and services for displaced and orphaned youth.
With the support of the Department of Tourism and OASR, the event will also host the leaders of over 120 riding clubs to discuss pressing issues about the motorcycle industry and community today.
The convention will take place on April 28-29 at Crocodile Park Football Field in Davao City. Interested participants can also visit the convention's Facebook page for more details.