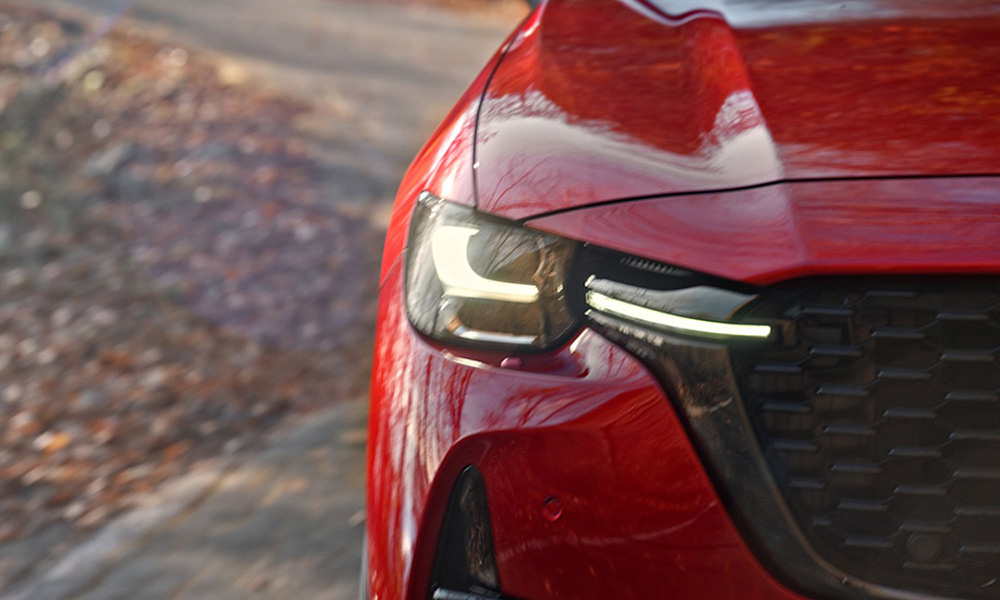 Mazda's crossover lineup is getting a full shakedown from top to bottom this year. If you remember, the automaker laid out a road map last year for the future of its crossovers featuring two distinct size classifications: the Small Product Group and the Large Product Group.
The former has the 3, the CX-30, and the US-bound and outdoorsy CX-50. The latter houses the larger, higher-numbered offerings—starting with the CX-60. We are going to see this pretty soon, as the automaker couldn't resist teasing some bits of info.
The CX-60 will be the first model in Mazda's entire lineup to utilize a plug-in hybrid system. It will combine the 2.5-liter in-line-four gasoline engine with a proper electric motor (unlike the e-Skyactiv-M mild-hybrid offerings).
This setup should have a "power output in excess of 300hp," which would make it one of the most powerful production Mazdas to date, even besting the triple-rotor-powered JC Eunos Cosmo's power output of 300hp.
The car will make its debut on March 8, and it will be the first of two models to be introduced in two years. We're betting that once this product is fully revealed, it should be pretty easy to figure out what the three-row CX-80 will look like.