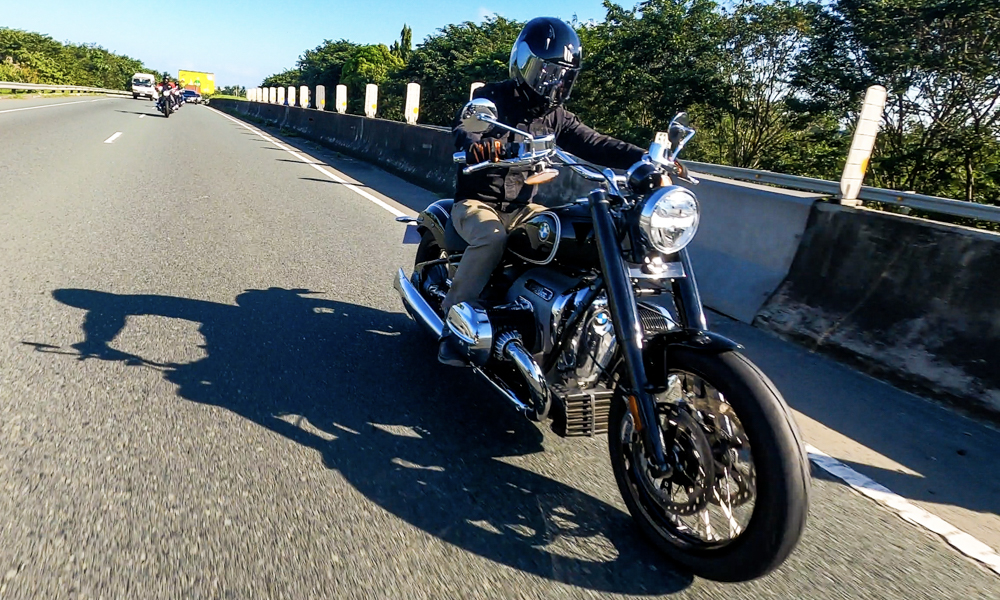 Cruising on the highway on a (thankfully) low-traffic Sunday aboard a BMW R18, one can't help but experience how easy it is to ride. At 345kg of metal, rubber, and fluids, and about as long as a small car, the R18 is intimidating at first blush.
But when you sit on it, gently push it off the side stand and get it rolling, it magically seems to lose around half of that mass as it glides along the road. It changes lanes and leans into corners with an agility that belies its size, and easily holds cruising speed with a vast well of reserve power for a quick overtake. And because the view from the seat is of those massive cylinder heads, accompanied by a muscular drone that sounds like a radial-engine World War II-era fighter plane, you get the feeling like you're piloting your own, two-wheeled aircraft.
So, it's big and it's brawny like a cruiser should be, but it's also comfortable and user-friendly. You can even easily stand up on the floorboards to stretch, a luxury that's rare among cruisers. Little wonder that, for those with deep pockets and a hankering for vintage style without the usual aches and pains, it is one of the most desirable bikes in the market right now.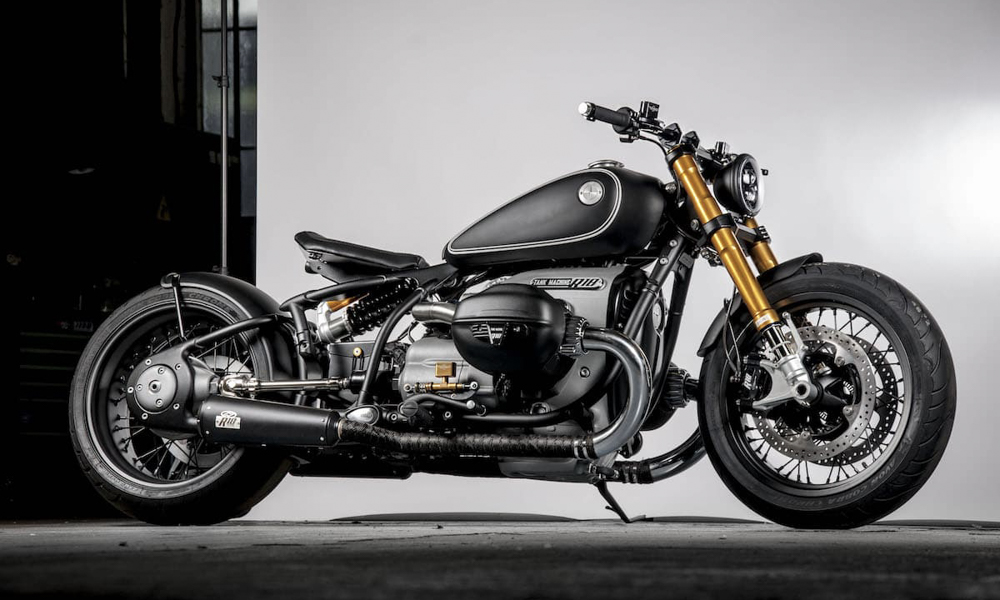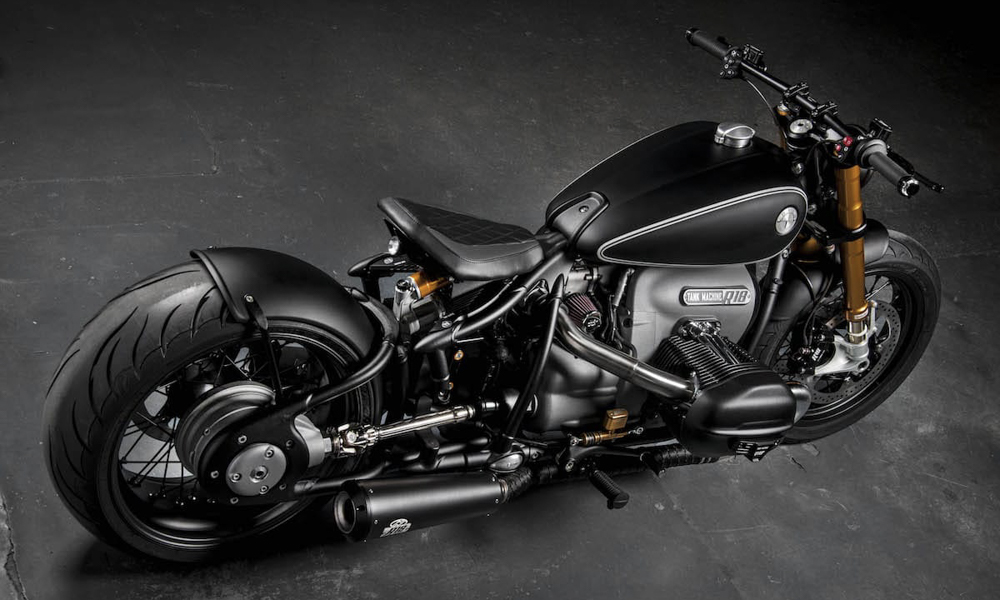 But for those who'd like an even more exclusive R18, one that isn't swathed in basic gloss black as all First Edition examples are, there is always the custom route. BMW's intent to create a cruiser that's handsome enough in stock form has been a success, but it has also inspired a growing number of craftsmen to make it stand out even more.
We featured Kingston Custom's "Spirit of Passion" earlier this year, but here are some other beautiful machines to lust after.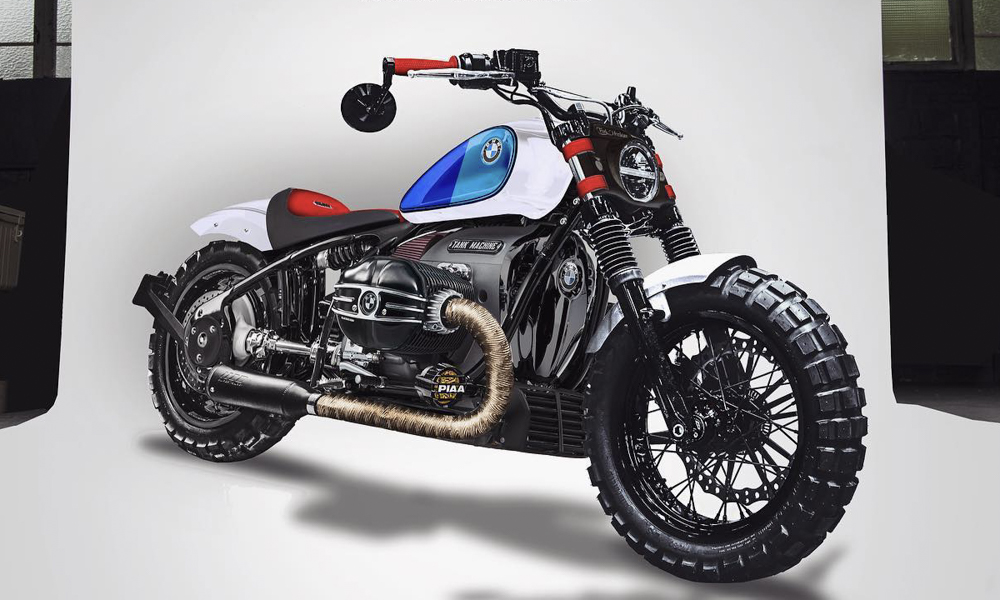 Tank Machine is a French workshop that recently released two R18 custom jobs in partnership with Horizon Ride, a French BMW Motorrad dealer. The first is a bobber,  featuring a custom blacked-out exhaust system in lieu of the stock chrome fishtail pipes.  The subframe has been lopped off for a proper bobber seat, the braking system, wheels and tires have been upgraded, and an Öhlins suspension has been fitted.
The scrambler version, on the other hand, wears dual-sport rubber, custom exhausts, a blue-white-and-red color scheme that brightens up the normal all-black theme, and a longer-travel front fork. Of course, why anyone would want to take this behemoth off tarmac seems pretty far-fetched, but it's an interesting design exercise.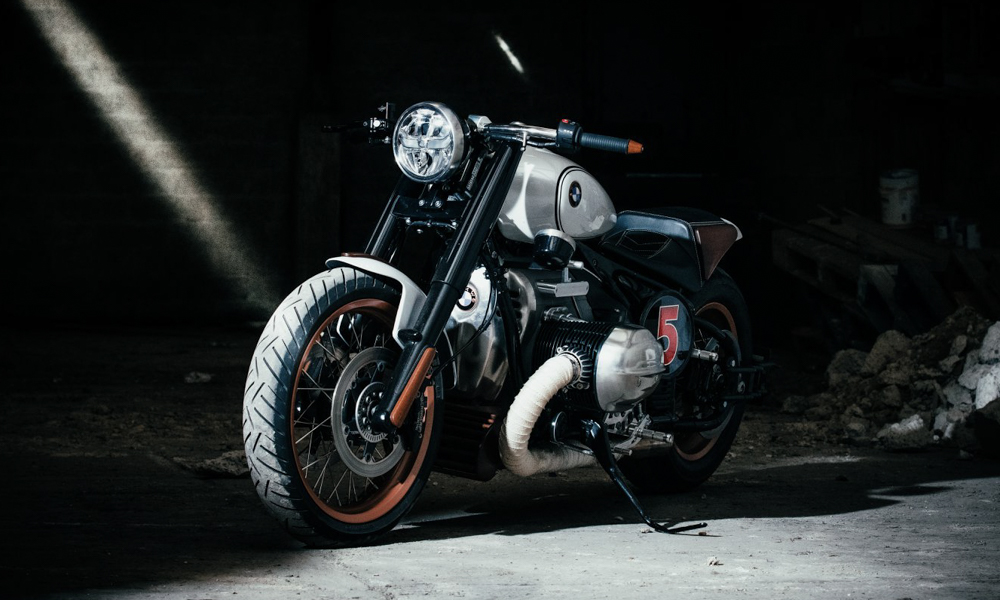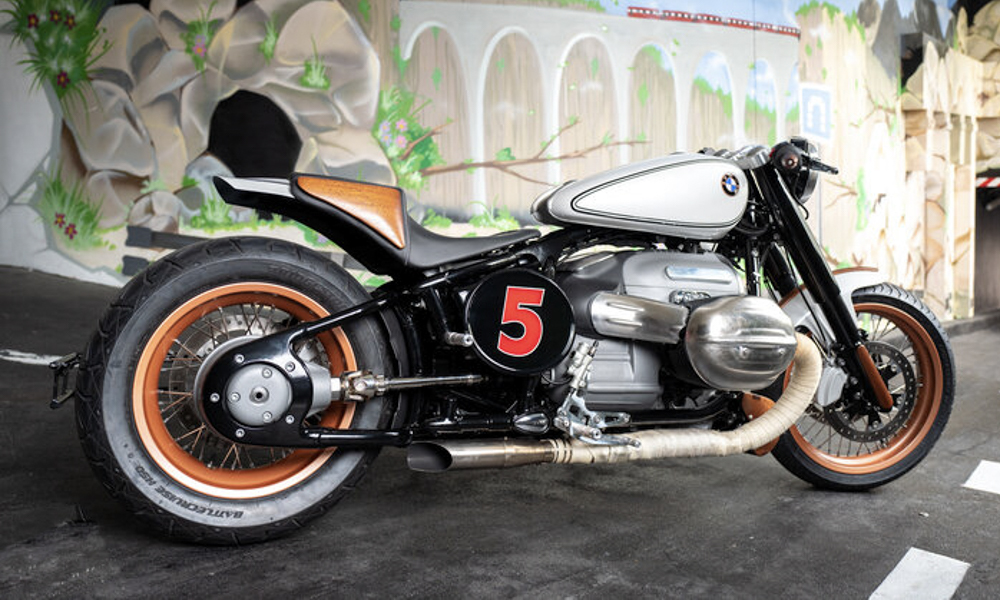 Racing fans will be familiar with British Formula One legend Nigel Mansell, but did you know that his son Greg runs a car and motorcycle shop called The Mansell Collection? It's located on the island of Jersey, off the coast of France. As a tribute to his father, he and craftsman Steve Burt have created the "Il Leone," a homage to Mansell's Italian nickname. The R18 is already a great retro bike with modern conveniences, but Il Leone dials it further back to the racing BMWs of the 1930s.
The cockpit has been modified for a more stretched-out riding style and can now accommodate a passenger (but just barely). Soft-compound racing tires are fitted, the subframe and the rear fender have been shortened, and various cosmetic touches like full dechroming, wood inserts(!), and a side-mount number evoking the historic "Red 5" are installed. Thirty-one units will be available, each commemorating every one of Mansell's F1 wins.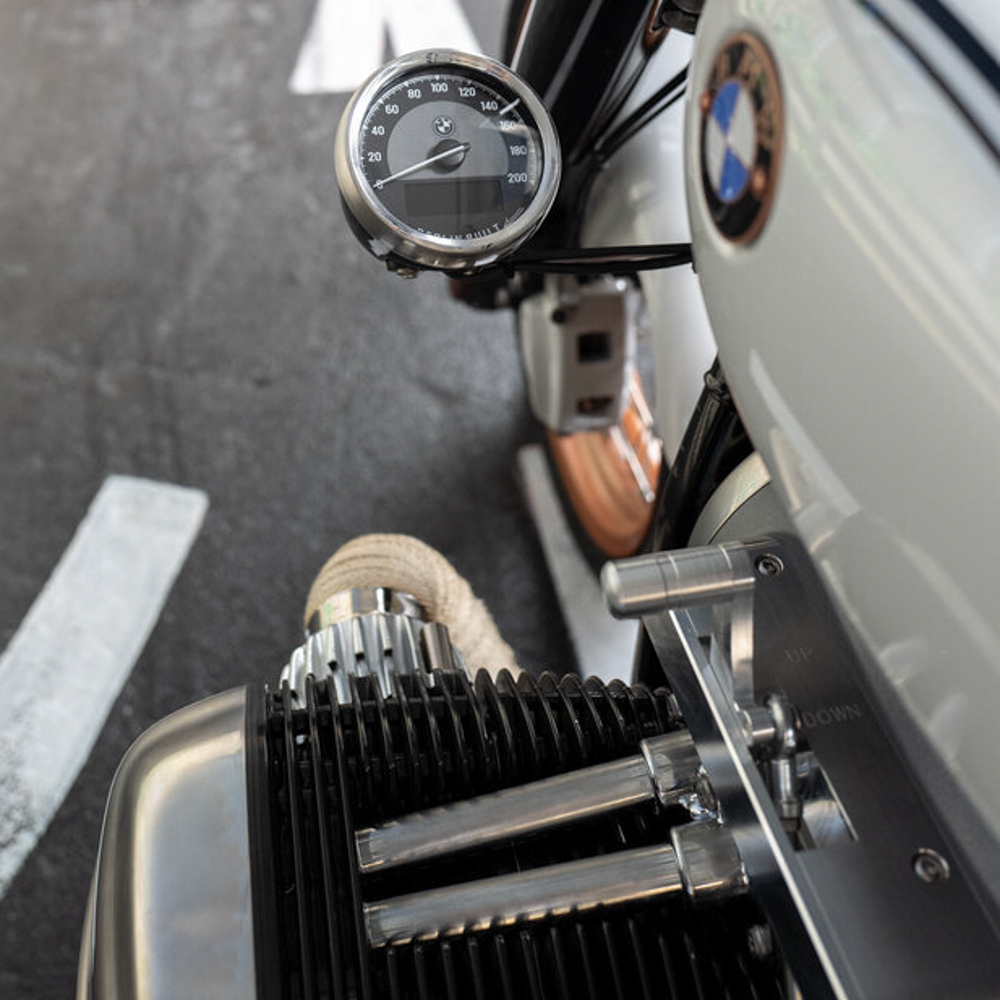 And while the stock R18's mid-mount foot controls and heel-toe shifter work adequately, Il Leone has a "suicide" gear selector and foot clutch. But why, you ask? Well, it's to get a bit of the feel of old F1 cars with their foot clutches and sequential hand shifter. The Mansell Collection lists an estimated price of €50,000 (P2.9 million) excluding shipping costs and tariffs, but we suppose you could order it without the suicide shifter and save a few coins.