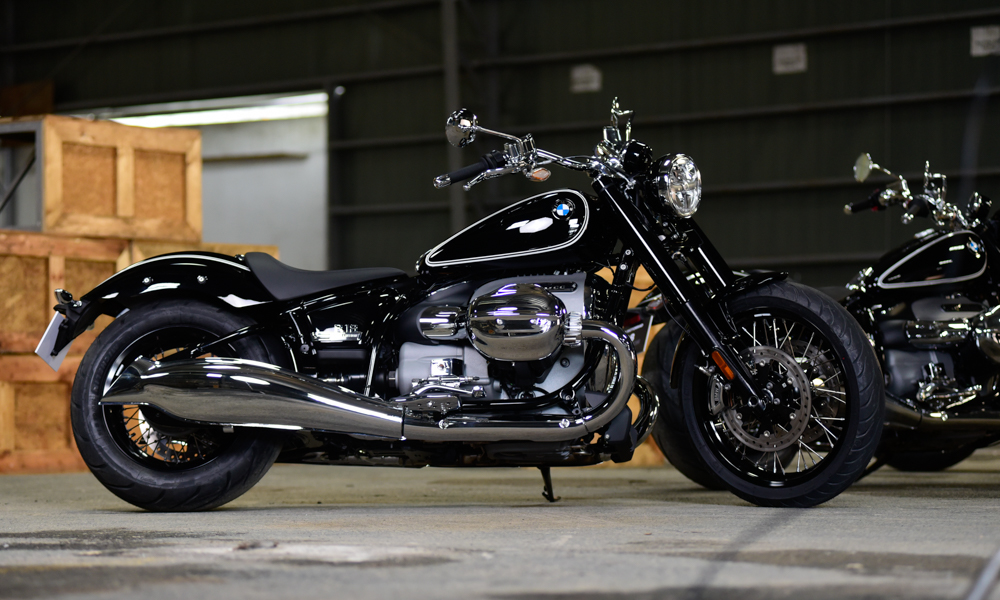 Cruisers, in general, are not so much about performance standards as they are about the free-spirited lifestyle they convey. Ever since Peter Fonda and Dennis Hopper rode across America on a pair of custom Harley-Davidsons way back in 1969's Easy Rider, the hellish chopper of Ghost Rider that appeared in the comic books and the laughably bad movies, and the fleet of custom rides used by the morally ambiguous characters in Sons of Anarchy, pop culture has made these motorcycles into symbols of badassery. Think "cruiser" and the American brand naturally comes to mind. But of course there are other great brands that have created road-munching machinery such as Indian, Victory, Triumph and even Honda and Kawasaki.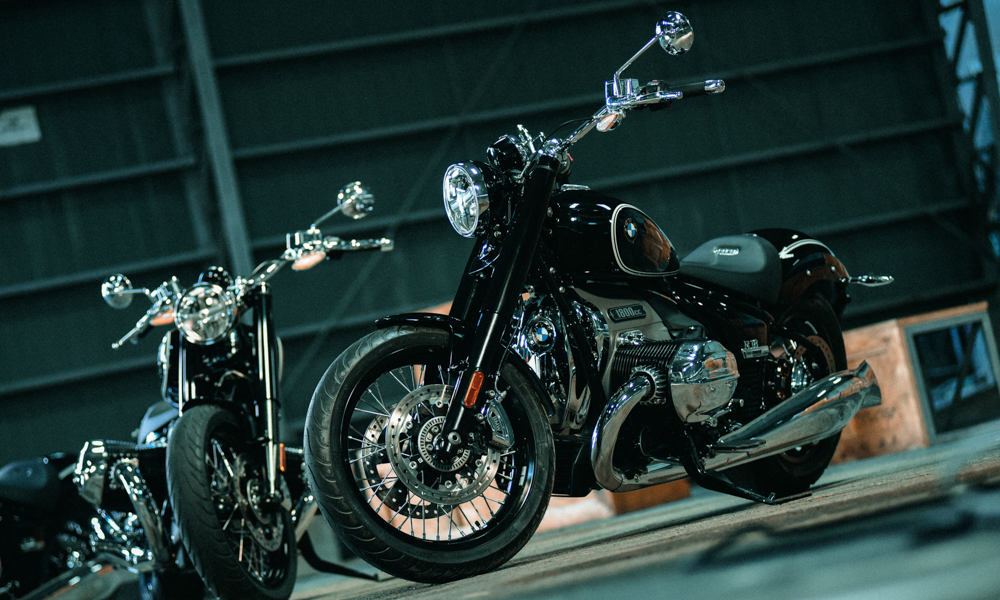 Into this mix comes BMW, a motorcycle brand perhaps best known for its world-touring GS line. Its last great cruiser was the 1936 R5, hailed as one of the most beautiful bikes in the world with a state-of-the-art double cradle frame, boxer engine and telescopic fork. The company did attempt another cruiser back in the late '90s up to 2004 with the R1200C, of which they made around 40,000 units. Pierce Brosnan and Michelle Yeoh famously rode it across rooftops in Saigon while being chased by a helicopter in Tomorrow Never Dies. But depending on whom you talk to, the R1200C has a love-it-or-loathe-it reputation.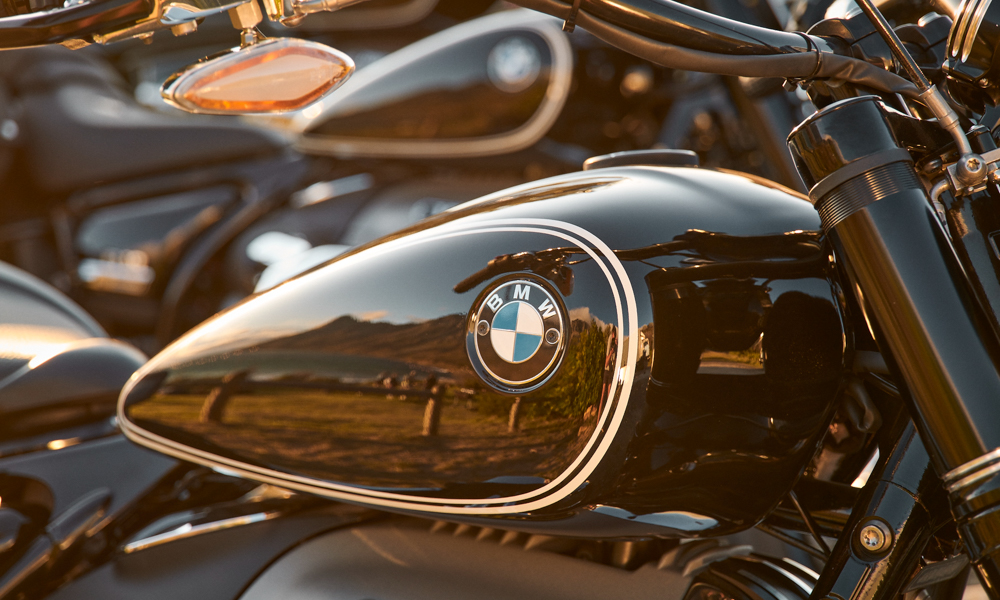 And now BMW Motorrad Philippines has seen fit to bring its newest cruiser here. The all-new R18 is a homage to the avant-garde aesthetic of the R5, while artfully integrating modern technology into its sculpted frame. With a length of 2,440mm and a width of 964mm, it has the footprint of a large sofa, but the visual impact is more wheeled sculpture than rolling furniture. It's low and long, and the gloss-black paintwork is contrasted with pinstripes. Of course, the shiny bits of the engine and the exhaust stand out.
Walk around the bike and there are many pleasing details like the precision welds, the fins on the horizontally opposed air-cooled cylinder heads, and the jewel-like machining of the open driveshaft. The saddle is agreeably low at 27.2 inches, with floorboards under the mid-mount controls to rest your feet. The standard handlebar puts you in a slight forward lean, and your view down is of the ginormous cylinder heads poking out from beneath the 16L fuel tank.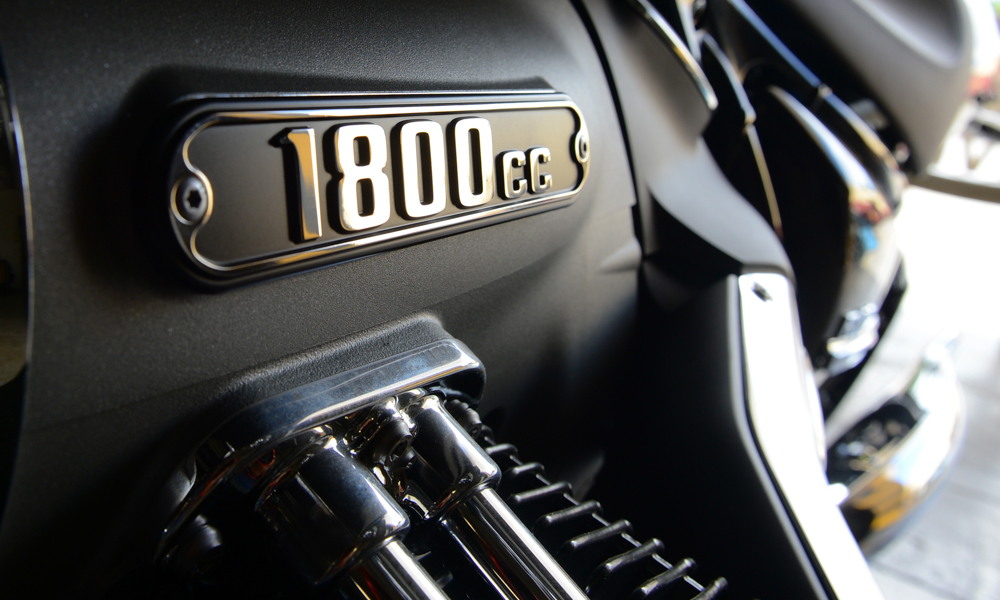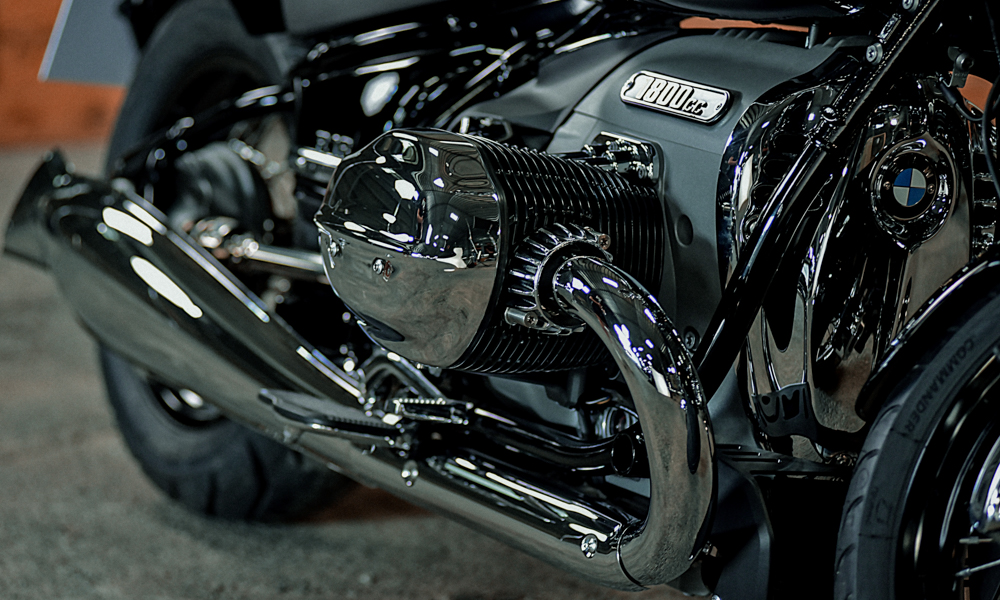 The engine is BMW's most powerful boxer engine yet, the 1,802cc motor generating 91hp and 158Nm. Prioritizing low-end grunt rather than outright power, there's only a tiny bar-graph tachometer on the minimalist instrument pod. More emphasis is placed on the speedometer.
Worth noting are the engine's "Rock," "Roll" and "Rain" modes. Rock is full power and instantaneous throttle response. Roll provides smoother response for most road conditions. And Rain dials back engine output for slippery conditions. Hill-start assist, traction control and antilock brakes are welcome features to help you keep this 345kg beast upright. A bonus feature that all riders will love is an electric reverse assist for Philippine units. A toggle switch beneath the saddle activates an electric motor, which you then engage by pressing the engine start button. This makes backing into your parking slot for Sunday coffee rides a lot more convenient.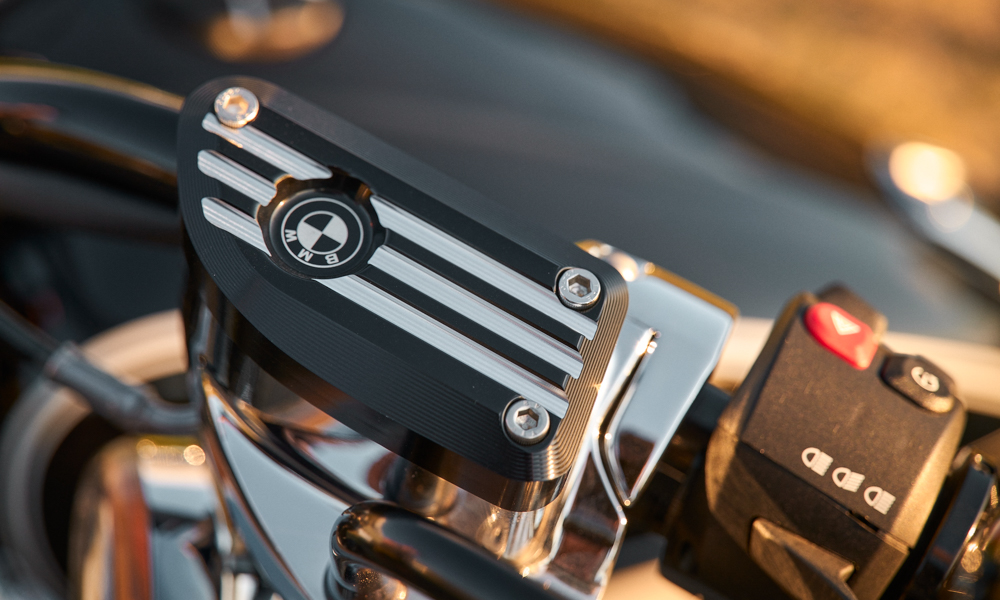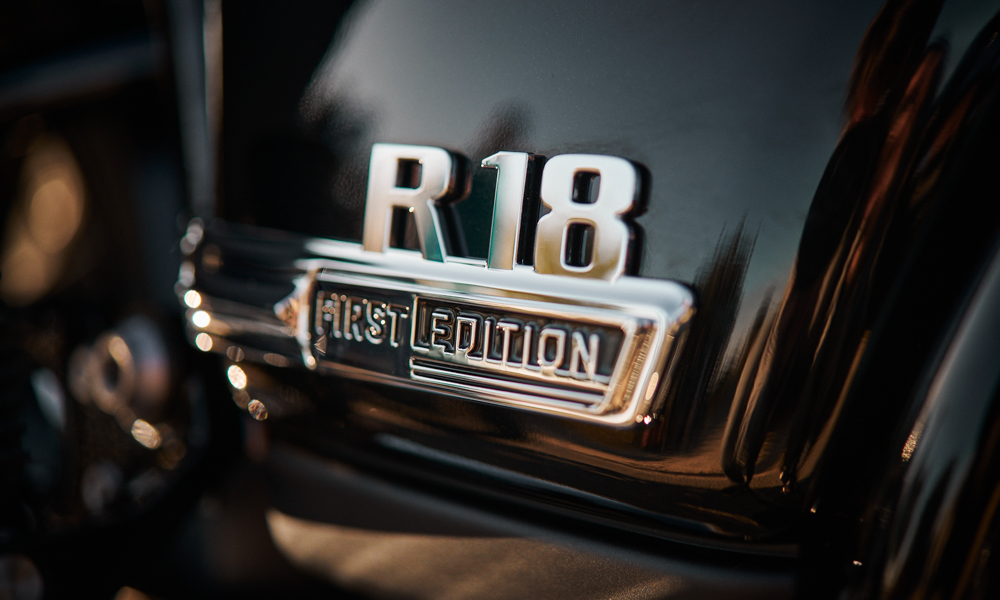 The R18 uses a half-duplex cradle frame with bolt-on lower frame rails, and locates the rear wheel with a steel dual swingarm and centrally placed strut. The telescopic front fork has up to 120mm of travel, while the rear gets 90mm. The braking system consists of dual 300mm rotors in front and a single 300mm at the back. The part-integral ABS unit works by engaging the rear brake even if you are only squeezing the front brake lever. The computer determines the amount of braking force to the rear in order to balance out the weight transfer. You can still manually engage the rear brake with the pedal, though. The wire-spoke wheels are sized 19 inches in front and 16 inches at the back.
While the big Beemer's fishtail-style exhaust pipes look exquisite, riders who wish for a more exuberant aural presence can take a look at BMW Motorrad's expansive accessory catalog, which includes aftermarket pipes from Vance & Hines as well as other customization options from Roland Sands including engine covers, handlebars and saddle bags.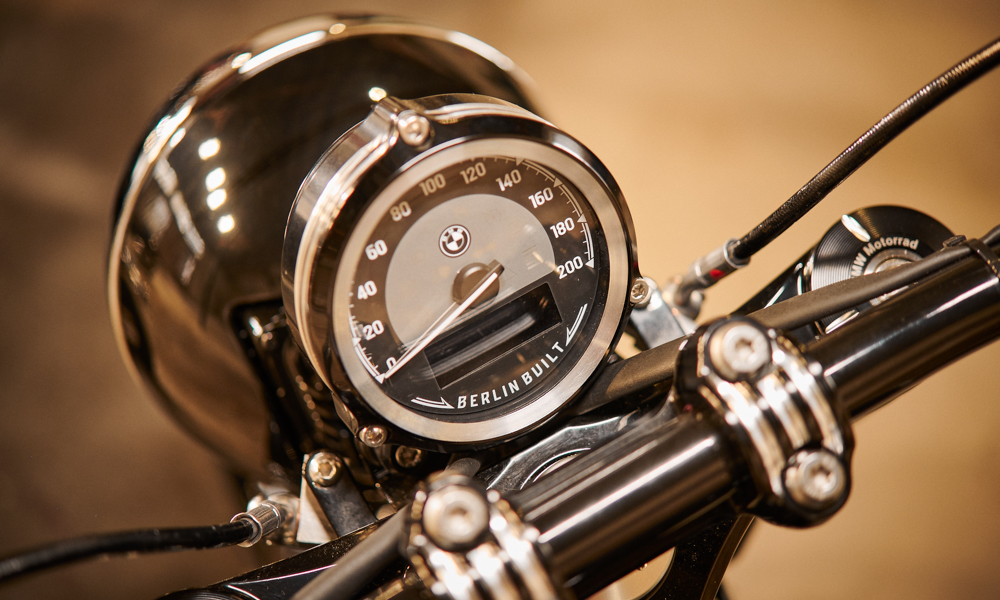 Those used to smaller motorcycles will definitely find the R18's size and weight quite unwieldy. But the boxer engine's authoritative exhaust note will simply egg you to get to know more about this German beast. Negotiating tight turns does take a little practice, but straight-line performance is where the R18 does the talking. There is so much torque down low that only a tiny blip of the throttle is enough to get this thing going. Open it up even more and the twin-cylinder emits a muffled, throaty growl that should satisfy most riders without annoying the neighbors.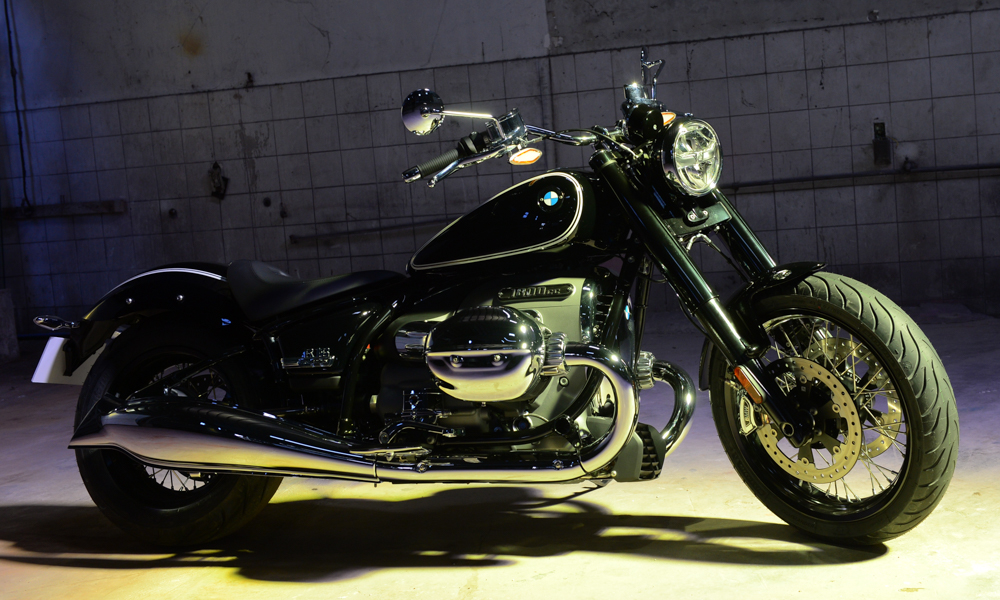 The R18 will be offered in a First Edition variant finished in a special black paint scheme with pinstripes, chrome parts and "First Edition" badges. Pricing starts at P1,955,000, which includes a generous five-year (or 500,000km) warranty. With only a handful of units making their way to our shores, this two-wheeled indulgence is destined to be a collectible.