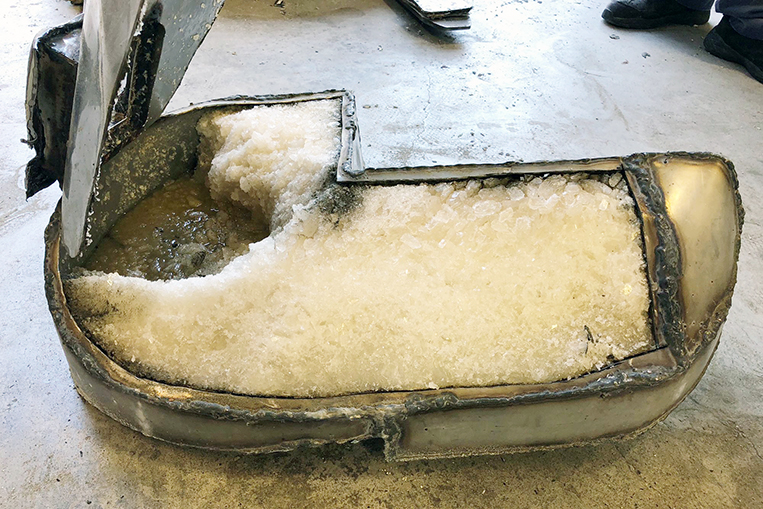 A story that's going viral in the US right now is that of an Alabama resident who got arrested and detained on May 5 after being found with a huge amount of methamphetamine in his car while traveling on Interstate 35 in Texas.
According to the Round Rock Police Department, the 36-year-old Nathan Leon Fields was flagged down while driving a Honda Accord, although no reason was provided for said traffic stop. During the police's encounter with Fields, the latter apparently gave "conflicting stories" about whatever it was the cops were asking him.
And so a K-9 police dog was used to try to detect any prohibited stuff that the vehicle might be carrying. What they found was a modified fuel tank that contained 32kg of methamphetamine said to have a street value of $2,000,000.
As you can see, criminals are becoming more and more creative in achieving their nefarious goals. What's next? Cocaine inside the airbags? With the Philippine government aggressively clamping down on drug syndicates, perhaps the authorities can take something away from this incident and start employing equally creative methods in catching crooks who might be using cars to transport their illegal merchandise.