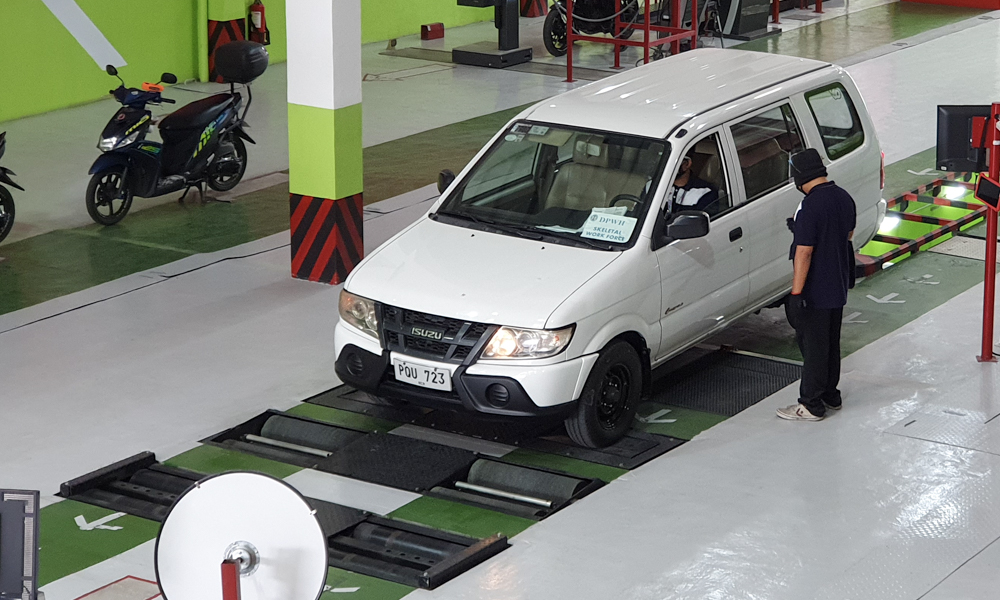 Those who love watching telenovelas don't need to look far. The Department of Transportation never runs out of depressing and confusing storylines that would give Marimar a run for its money. Two weeks ago, we wrote about the Commission on Audit's report on the Land Transportation Office's problems with license plates. And this week, the controversial Private Motor Vehicle Inspection Center comes under fire once again.
Last month, the DOTr said that PMVIC inspections would become a requirement for car owners to renew the registration of their vehicles. But for now, at least, Memorandum Circular No. 2021-02 (Implementation of Geographical Area of Responsibility for the renewal of registration for light vehicles and motorcycles) will undergo another round of exhaustive reviews due to the many "issues" surrounding it.
The official press statement reads:
Department of Transportation Secretary Arthur Tugade directed the Land Transportation Office (LTO) to hold in abeyance the implementation of the LTO Memorandum directing all regional offices to adopt the mandatory PMVIC testing within Geographical Area of Responsibility (GAOR) dated August 4, 2021, which was adopted as the subsequent result of Memorandum SC 2021-02 or the Implementation of Geographical Area of Responsibility for the registration of light vehicles and motorcycles, issued last July 5, 2021.
The issues are highly likely coming from the overwhelmingly negative response of the motoring public to the policy. There are concerns about the competence and the honesty of the inspection centers, with customers fearing that their cars or motorcycles will be damaged or deliberately failed by evaluators. The DOTr acknowledges that there has to be a smoother process for implementing the MC. Of course, no one will directly admit who screwed up in the first place.
Obviously, this development is a cause for concern among the various stakeholders who have invested in PMVICs. Not only have inspection fees been significantly lowered, but retest charges have also been waived. And with the PMVIC evaluations not mandatory anymore, there is also the not-so-small matter of the return on investment. After all, the inspection centers are private entities that are simply accredited by the government.
So, if you need to have your vehicle's registration renewed anytime soon, you can have it checked by an accredited private emission-testing center and an LTO inspector. As for us, we'll grab some popcorn and watch from afar as this PMVIC drama unfolds in the next few weeks. Or months. Or years. Whatevs.