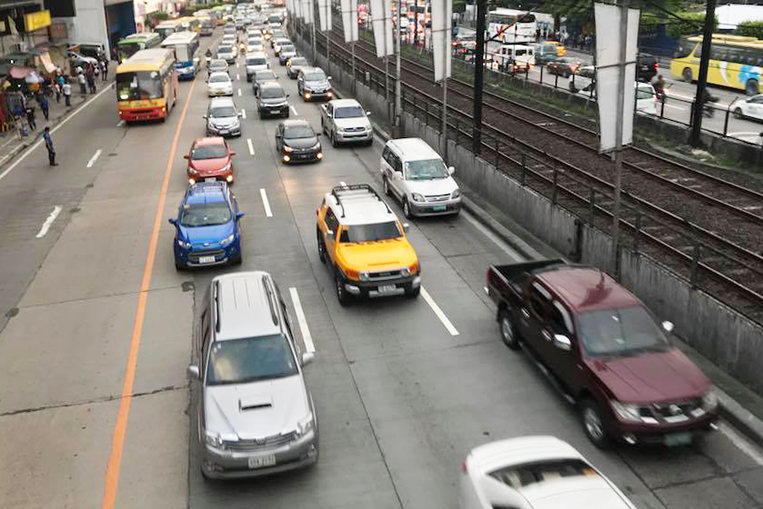 Motorists may have gotten a reprieve after the Metropolitan Manila Development Authority announced that it was suspending the controversial High-Occupancy Vehicle scheme on EDSA. The HOV policy, which would have banned single-passenger cars from the popular thoroughfare during rush hour, had been scheduled for full implementation on August 23. There's no doubt the MMDA succumbed to the public outcry over the new traffic rule, an uproar that found much-needed support in the Senate.
Car owners aren't completely out of the woods, however, as the agency is merely awaiting the result of another meeting with the Metro Manila Council, whose members are chauffeured and escorted city mayors who will never understand the plight of commuters and motorists in the National Capital Region. But just in case this benevolent and selfless group of government officials decides to push through with the HOV scheme, we'd all better be prepared with viable options so that our daily trip to work isn't disrupted. Here are simple ways around the policy—alternatives that we ourselves have tried.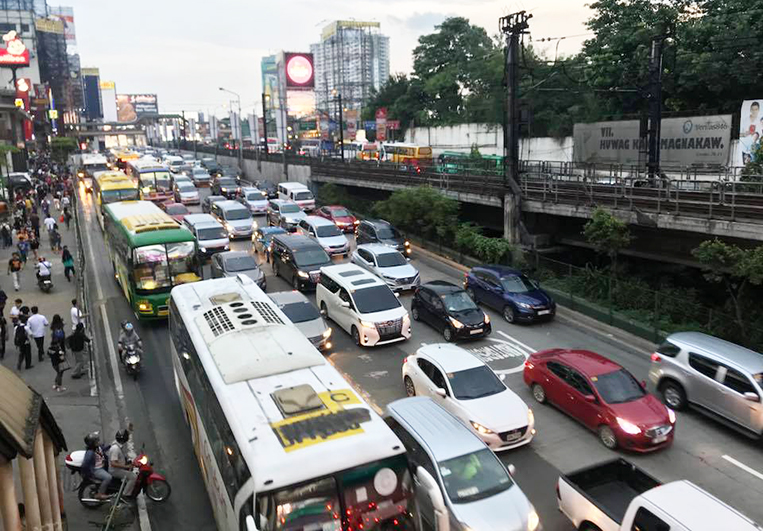 Option 1: Take up cycling to work. I know what you want to say right now: NO WAY. No straight-thinking person would want to cycle to work in the kind of traffic we have. It's a mad idea and only total lunatics would even consider such a dangerous undertaking. But you'd be wrong to think like that. More and more people are realizing that traveling to and from work on two wheels is the way to go, with heavy traffic and nonsensical MMDA rules making many people swear off driving. You can start by reading our helpful guide. Then have a look around Facebook for a number of groups that can assist you on your muscle-powered journey. There's Bike To Work Pilipinas with general advice and many individuals who have discovered the benefits of pedal-propelled commuting. Or check out Tiklop Society of the Philippines and United Folding Bikers for tips on the best space-saving bicycles to use.
Option 2: Carpool. MMDA officials are now on record as saying they want to encourage carpooling, despite this attitude probably giving their colleagues at the Land Transportation Franchising and Regulatory Board sleepless nights. As far as anyone can gather from the he-said-she-said mess between the government agencies, carpooling should be okay as long as you're not making a profit from it. So, either set up your own shared ride at work or consider using an app like Wunder. We've featured this Germany-based startup before, and the company has recently gotten in touch with us to express its excitement about recent developments. According to COO Samuel Baker, the number of people using the firm's app in the Philippines is growing, and while he is happy about this trend, he also expresses a desire for clearer guidance from local authorities about the definition of "nonprofit." Using an app like Wunder makes organizing carpools easier and safer, and probably is the best option for anyone looking to do so at the moment.
Option 3: Commute using public transport. Having to swap the privacy and comfort of your own car for a seat on a bus or train may not sound very desirable, but for some commuters, this will be the only choice if and when the HOV scheme goes into effect. For info and guidance on how to commute using public transport, download the Sakay.ph app on your smartphone or visit the P2P bus service website.
Whether the HOV scheme is in place or not, it's always good to occasionally practice the above transport options to help decongest our roads. We can no longer afford to watch things unfold before us without doing anything. Our horrendous traffic situation is squarely on us—not on politicians who have the luxury of traveling with traffic-parting bodyguards.