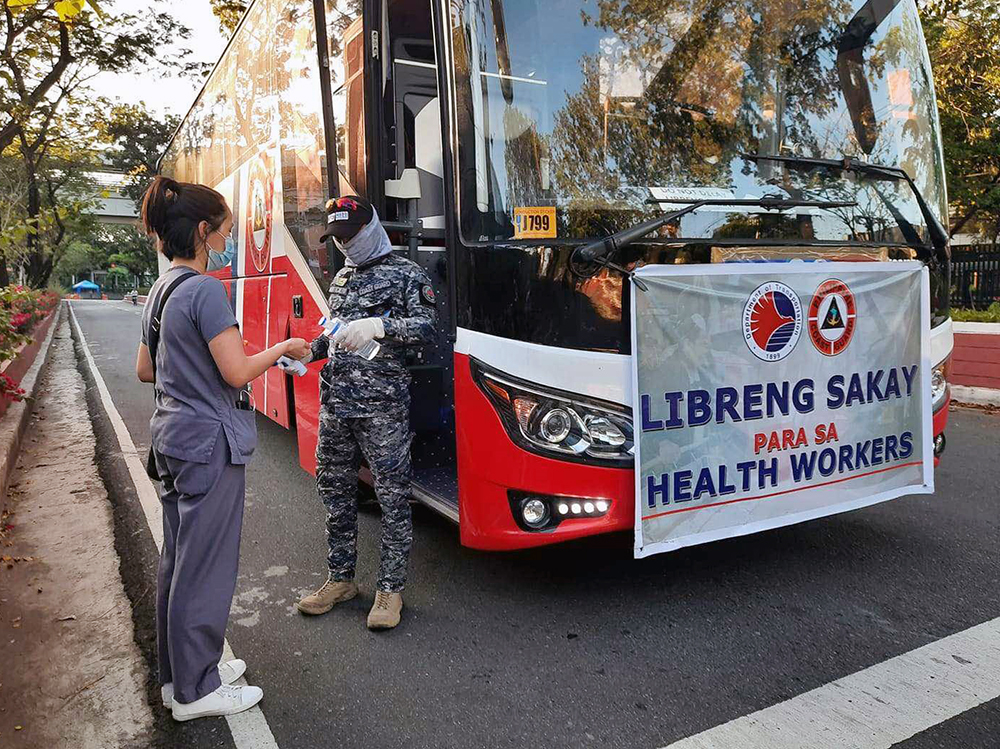 As you know, Metro Manila (together with Bulacan, Cavite, Laguna and Rizal) is again back in Modified Enhanced Community Quarantine from August 4 to 18. That means public-transport vehicles will not be available once more, and that includes jeepneys, taxis, trains and buses. This might be of no concern to those who own and drive their personal cars, but it is a fairly serious one for people who rely on PUVs to get to work—most especially healthcare workers who don't really have the luxury of choosing to work from home.
The good news is that the Department of Transportation continues to offer free bus rides to our medical frontliners. As of yesterday, August 2, a total of 1,426,885 rides—418,226 in NCR-Greater Manila and 1,008,659 in other regions—had been provided by the service, according to DOTr.
Even better, the transport agency has announced that medical frontliners can now monitor via GPS tracking the movement of these buses so that they can easily access the vehicles when passing through their respective routes.