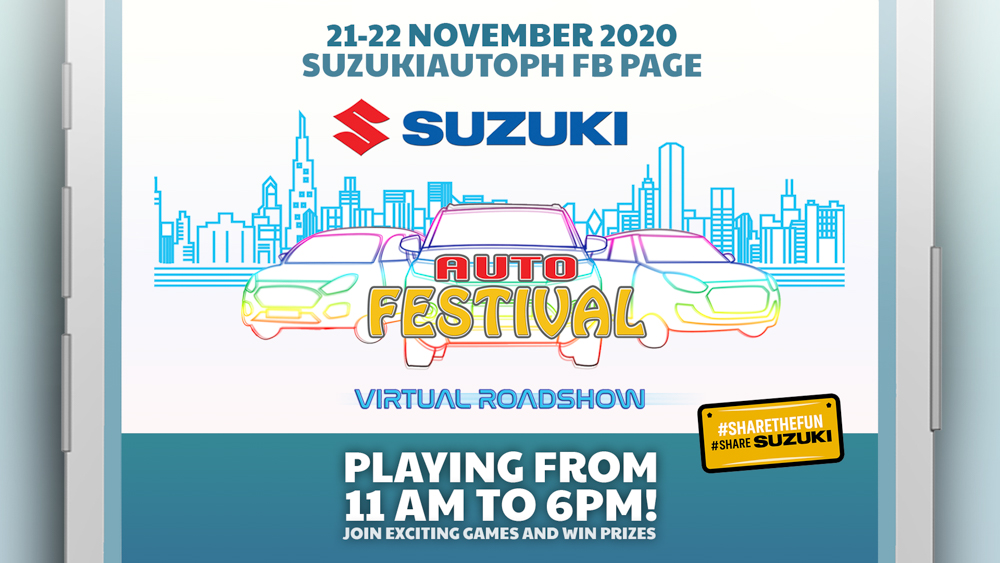 In this day and age where online interactions seem to be the mandatory normal, automakers are finding creative ways to connect with current clients and potential customers. With the widespread use of online streaming platforms being more and more encouraged, Suzuki Philippines is leveraging this technology for its virtual "Auto Festival."
Suzuki vehicles are renowned for being versatile and family-friendly. Therefore, this virtual event is geared toward a fun-filled experience that parents and children alike will enjoy. Of course, it is worth noting that all the activities in Suzuki's event can be accessed from the safety and convenience of one's own home, which should make it enticing for health-conscious participants.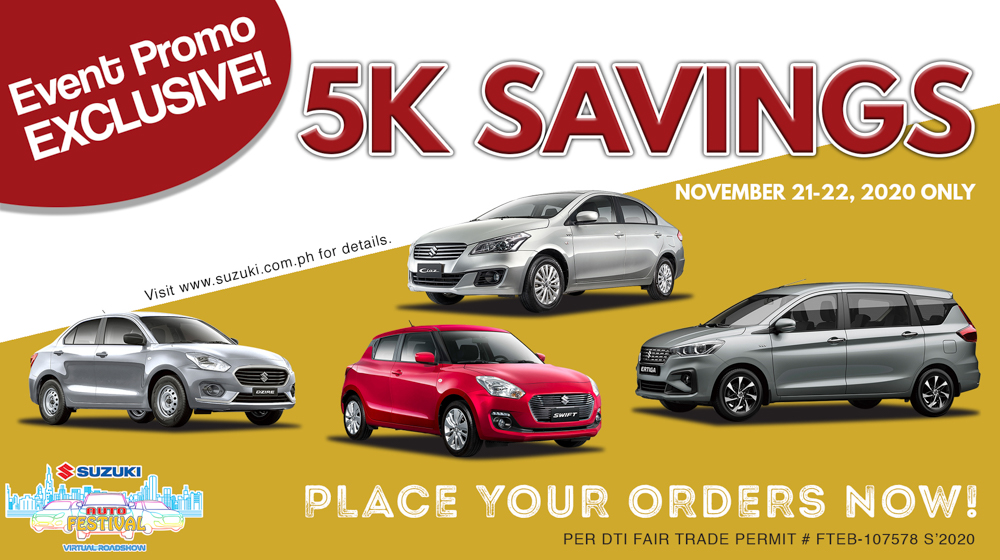 Because this year's Auto Festival is a virtual representation of what used to be a live event, a participating Suzuki dealership ensures that all components of an on-site celebration are retained. There will be scheduled shows featuring vehicles such as the XL7 and the S-Presso, cars that are representative of what Filipino car buyers are gravitating to.
Kids will enjoy playing games in the Safety Scout webinar where exclusive Suzuki merchandise will be up for grabs. Prospective buyers who make quotation inquiries from Suzuki's website during the event are entitled to discounts and special down-payment deals.
The Suzuki Auto Festival will be streamed live on Suzuki Philippines' Facebook page on November 21 and 22 from 11:00 AM to 6:00 PM.