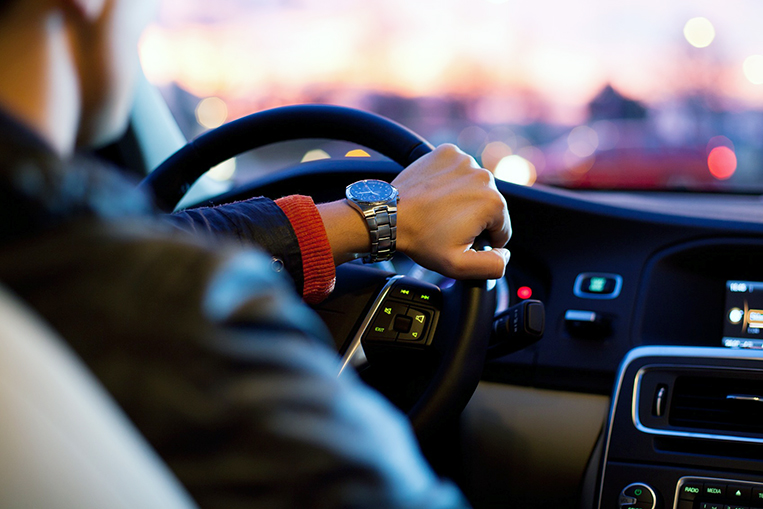 In October last year, we told you about BeepBeep.ph, a website that brags about being "the online destination for your car needs." You need your car washed or serviced or even registered but you don't have the time to accomplish the task? Just contact the company and it will dispatch trained personnel to do the job for you.
Now, it turns out the services being offered by the online portal have expanded to include the so-called "Driver on Demand." Which is literally what the name says it provides: a chauffeur. Many of us are either too busy to worry about driving our vehicles ourselves. Some of us, meanwhile, are already too sick of having to navigate the chaotic urban jungle that is Metro Manila. A few simply want to be able to have fun all night without the danger (and the unlawfulness) of driving home drunk. Here, ladies and gentlemen, is the convenient solution to your motoring problem.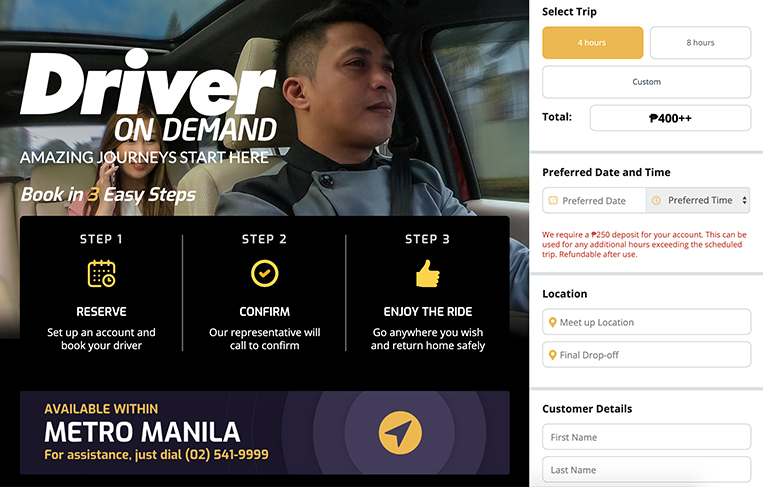 The service is simple: You book a driver two hours before you actually need one, via the BeepBeep.ph website or app. Or you may call the service's hotline at (02) 541-9999. For now, the service is only available within Metro Manila. So as long as your pick-up and drop-off points are inside the National Capital Region, you can very much avail of this chauffeur assistance.
There are two main packages on offer:
Four (4) hours – P400 + VAT
Eight (8) hours – P800 + VAT
If you require a driver for longer than eight hours, that can be arranged, too.
You will need to share information about your vehicle's make and model—and whether it has manual or automatic transmission—so that BeepBeep.ph can assign the most suitable driver for you.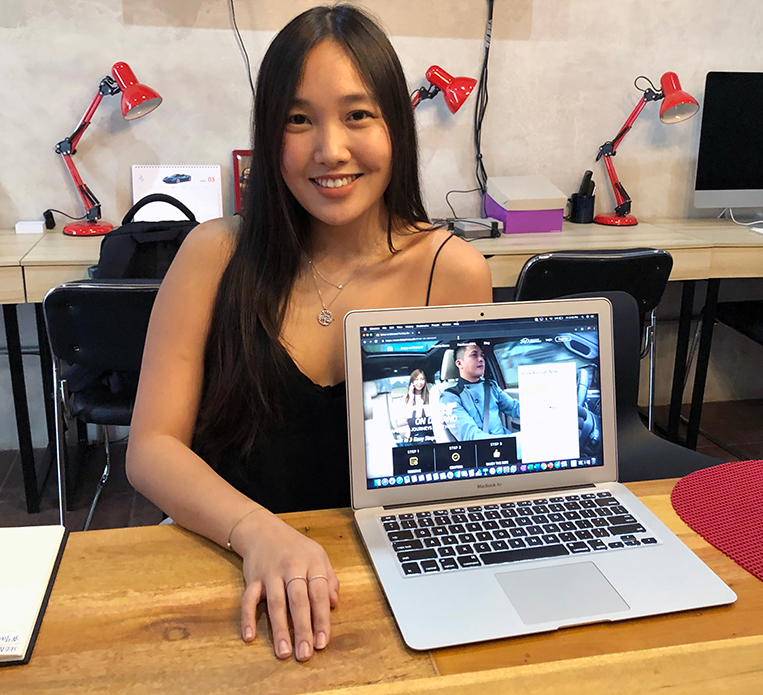 Of course, there will always be a concern about the overall safety and security of such a service. But it seems there's nothing to fret about: According to BeepBeep.ph cofounder and marketing head Enah Baba, all their drivers are strictly screened. More important perhaps is that these drivers are all employed by the company—with proper benefits and insurance coverage—as opposed to being mere contract workers. "We even go to their houses to check their background," Baba told VISOR.
When they report for work, BeepBeep.ph drivers come equipped with body and dashboard cameras so that everything is documented.
"Right now, we only have 80 drivers, as we just started this service in February this year," the executive said. "But we're targeting 1,000 drivers by year end."
Which brings us to another crucial point here—the service's job opportunity for those seeking to find employment as drivers. BeepBeep.ph is now accepting applications for qualified drivers for the service. Here are the requirements, in case you're interested:
Valid professional driver's license
NBI clearance
High school diploma
Speaks English and Filipino
At least two (2) years of driving experience
Can drive with either manual or automatic transmission
Must be 25 to 45 years old
Able to use a smartphone, read maps and follow GPS navigation
As for the compensation and the benefits, they're pretty competitive, if you ask us:
Starting salary of P15,000 to P20,000 a month
SSS
Pag-IBIG
PhilHealth
Insurance
Regularization benefits after six (6) months
HMO after one (1) year
Those interested to join BeepBeep.ph's driver pool should send an e-mail to [email protected].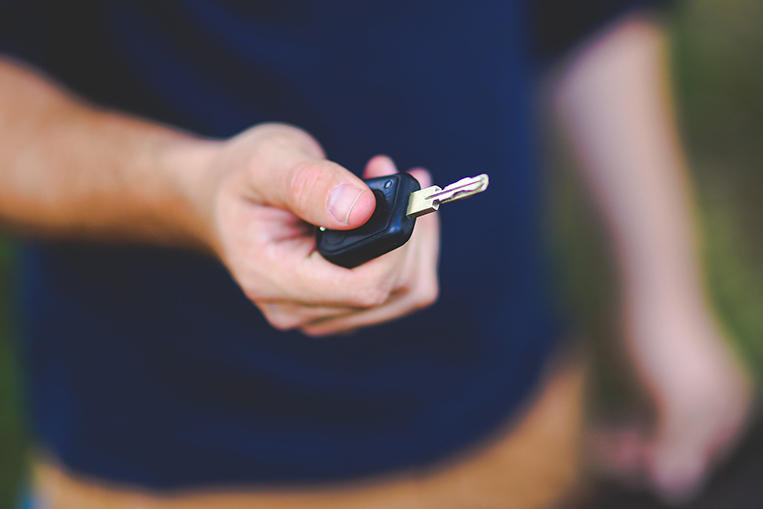 In this age when you can pay others to do virtually any task you should be carrying out yourself—to fetch dinner, for instance—having someone drive for you in hellish Metro Manila traffic seems to make a lot of sense. Mostly to ensure you keep your sanity intact for the rest of your earth life. So yeah, why not treat yourself to a "Driver on Demand" from time to time? You deserve it.