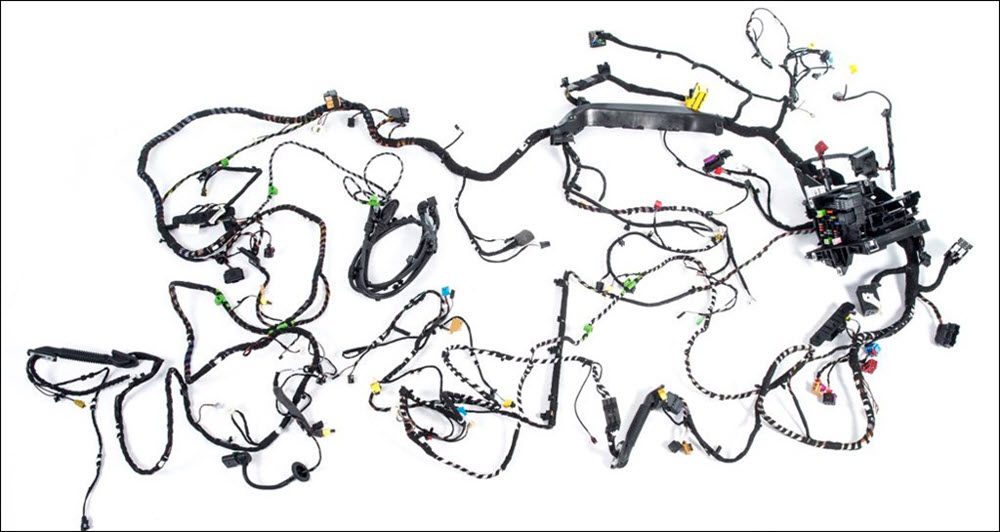 The war in Ukraine has had an immediate effect on oil with prices shooting up beyond $100 per barrel. But it looks like the global automotive industry will have to brace for another blow. Aside from the ongoing shortage of microchips, wire harnesses will soon be in short supply.
According to this Reuters report, certain Volkswagen, BMW and Porsche factories are being affected by delivery issues with wire harnesses. This is a critical component in every vehicle as this delivers electrical signals to various components and ancillaries. In other words, a car will simply not function without its bundle of cables.
Due to Ukraine's low labor costs and highly skilled workforce, several OEM suppliers have set up shop in the country, employing up to 60,000 people. With the conflict halting production, automakers are now scrambling for alternative solutions to their supply issues.