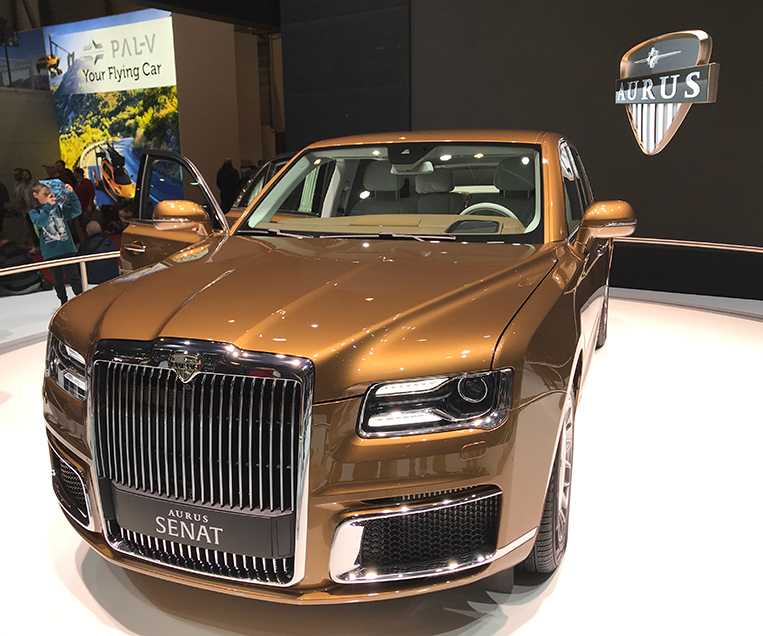 Back when Russia was known as the USSR and the Iron Curtain was still firmly draped across Europe, Russian communist party bigwigs used to be ferried around in huge Soviet-built ZIL limousines. These sturdy steel monsters were eventually replaced by Mercedes-Benz Pullman S-Classes once relations between the East and the West had improved, but a certain Vladimir Putin seemingly didn't like the idea of his country not having its own presidential ride. So a few years ago, Russia's most powerful man decreed that someone had to build him a limo worthy of his position and patriotic attitude. The result is the Aurus Senat, a luxury lounge on wheels designed to take on Bentley, Maybach and Rolls-Royce.
Standing an impressive 5.62m long, 2.02m wide and 1.68m tall—with a wheelbase of 3.30m—the S600 edition is a commanding sight and sports clear nods to the Rolls-Royce Phantom, the Bentley Mulsanne and other luxury vehicles in its design language. Anyone wanting to ride like Putin himself can order the S700 edition, which adds one more meter to the car's length. Both versions are also available as armored cars for those moments when the great unwashed get too close for comfort. In the biggest configuration, this golden chariot—the name "Aurus" is derived from the Latin word for gold—can weigh in at a hefty 6.5 tons.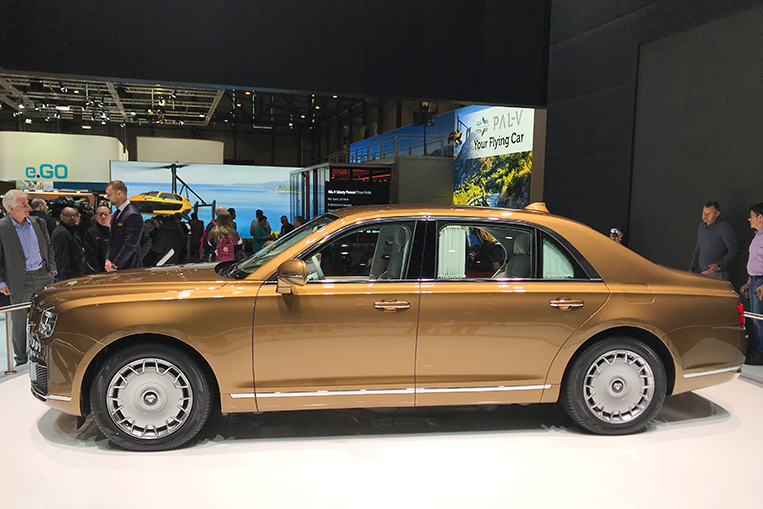 To make sure the car can actually move with appropriate grace and pace, a 4.4-liter twin-turbo V8 producing 600hp and 880Nm has been fitted under the huge hood, while an electric motor adds another 40hp to the mix. The engine was developed with the help of Porsche, and sends its power to all four wheels through a nine-speed automatic gearbox. A statelier 6.6-liter V12 engine—also developed with Porsche's assistance—will apparently be available alongside the V8 option in the near future.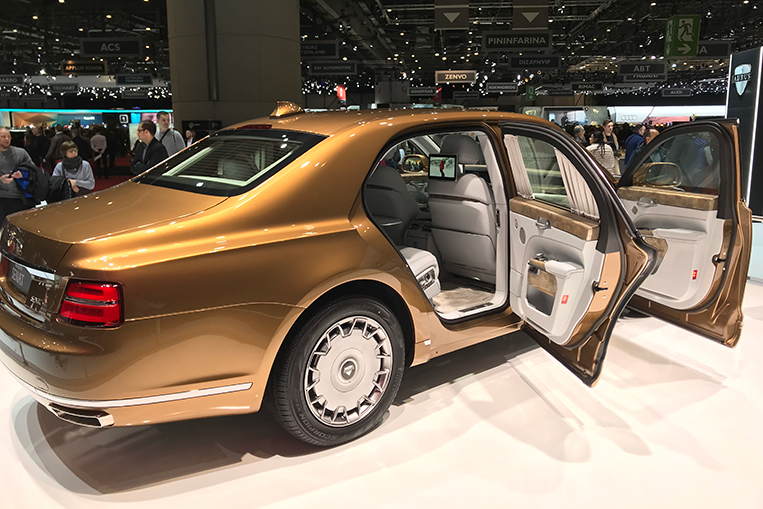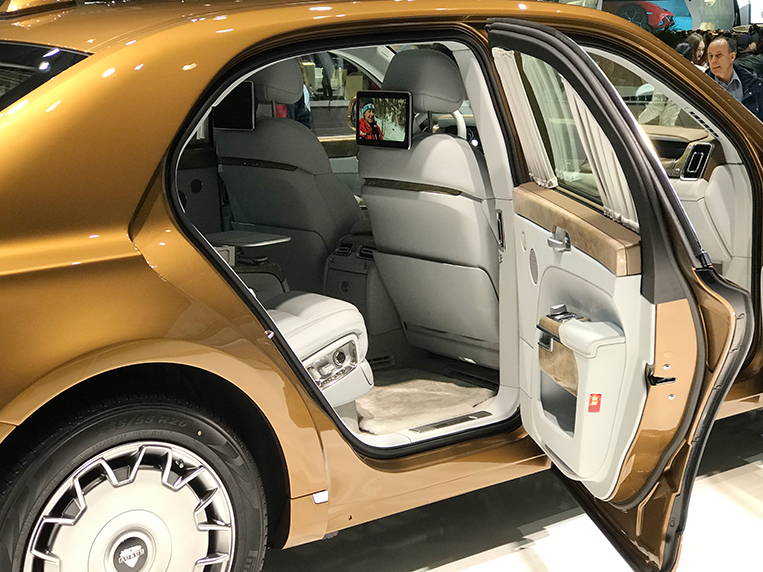 The Senat is being manufactured by FSUE NAMI, a joint venture between NAMI, a Russian vehicle developer dating back to the early 1900s, and Sollers, a company that has worked with Toyota, Ford and Mazda on various vehicle-manufacturing projects in the past. According to the firm, the price point of the automobile will be above Mercedes-Benz but below Rolls-Royce, with the base price being reported as €150,000 (P8.94 million) and a fully armored stretch version likely setting you back €1,000,000 (P59.61 million) or more. Pretty soon, we may well see Russian oligarchs dumping their Mercs and switching to homegrown cars. Mother Russia would be proud.