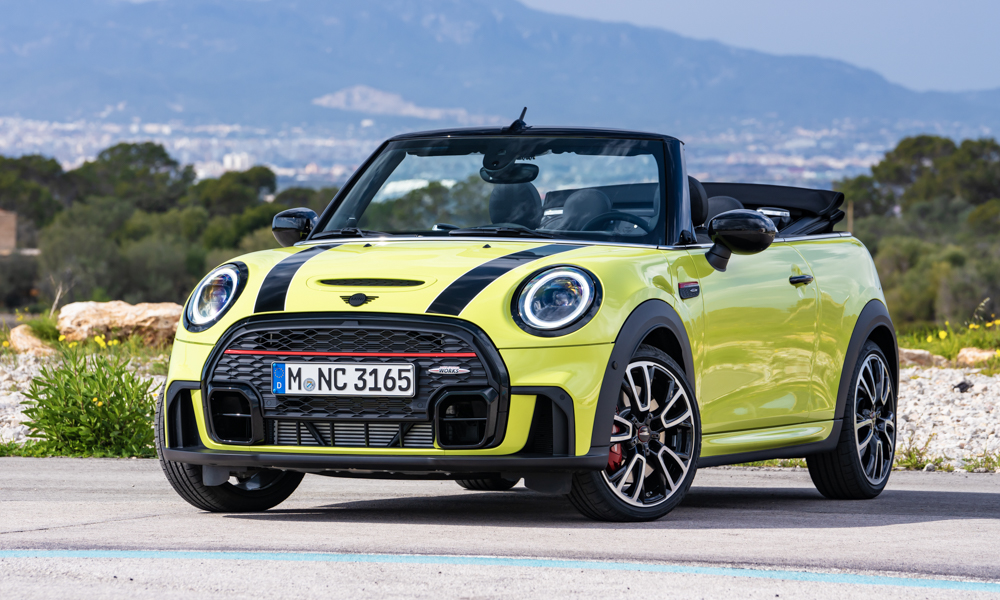 When hardtop cars are turned into convertibles, the open-air experience is usually at the expense of performance and structural rigidity. The vehicle's frame tends to flex excessively because there is no longer any roof holding everything together. Designers compensate for the reduced integrity with more bracing, which increases weight. Adding even more burden is the mechanism that controls the roof.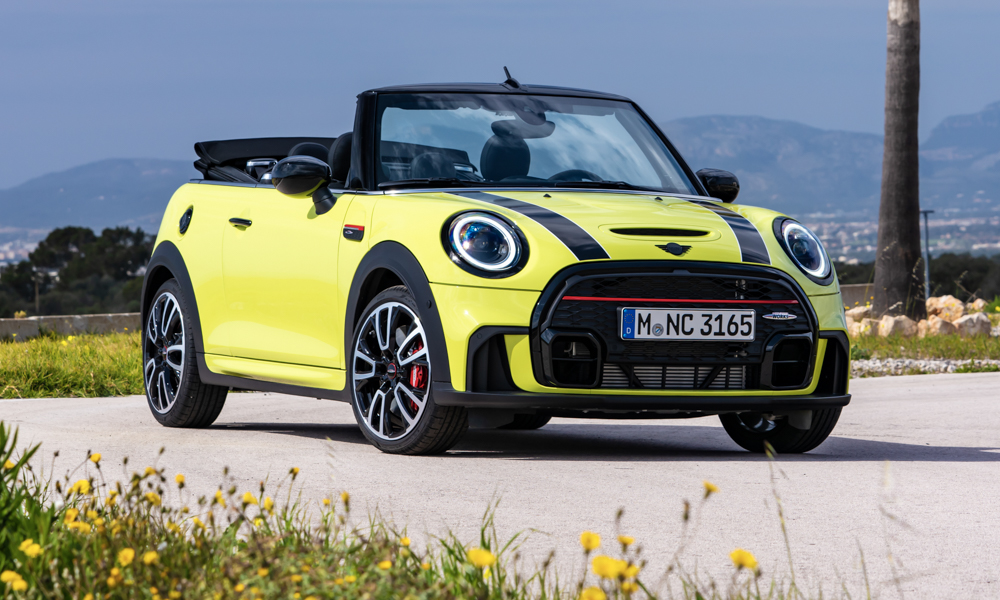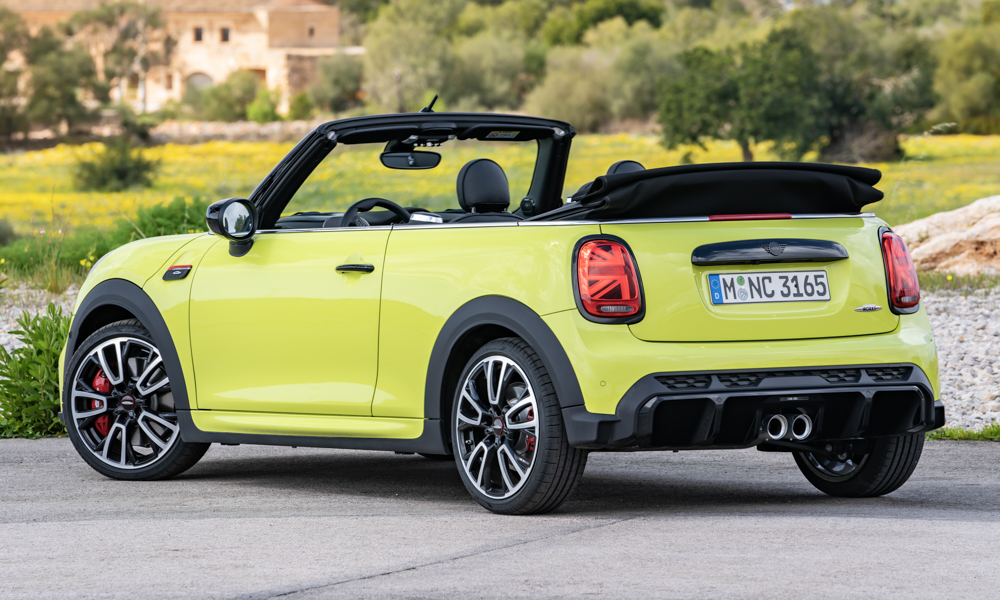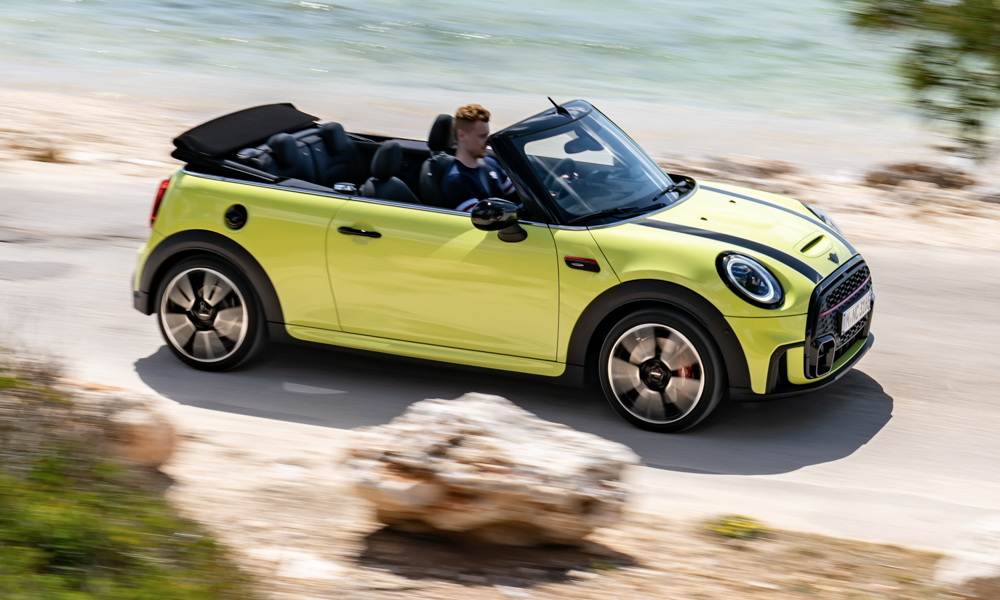 This is obviously different from such vehicles as the Mazda MX-5, which have been designed to be topless from the start. In most cases, convertible sports cars tend to fall a little short of their fixed-roof versions in terms of performance. But every rule has an exception. And there are cars that are best experienced without a solid roof in the way. One of them is the Mini John Cooper Works Convertible.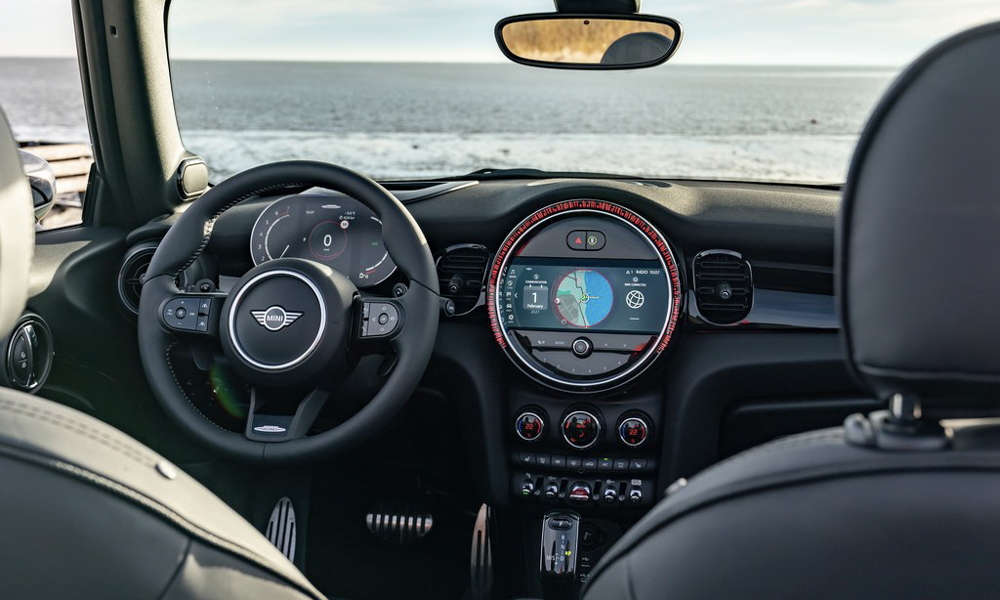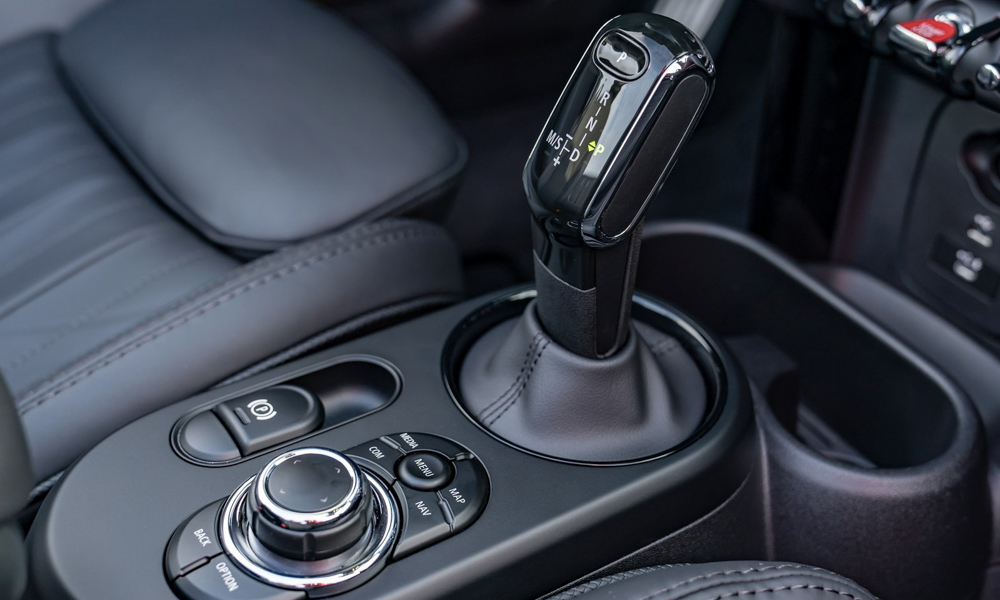 JCW models are the hottest Minis around. Under the hood is a turbocharged 2.0-liter engine with 231hp and 320Nm, which is quite a lot for a car as petite as a Mini. This is paired with a six-speed manual transmission as standard, and it breathes through 85mm tailpipes. The benefit of popping the roof open is that you can fully appreciate the pops and bangs that the motor produces.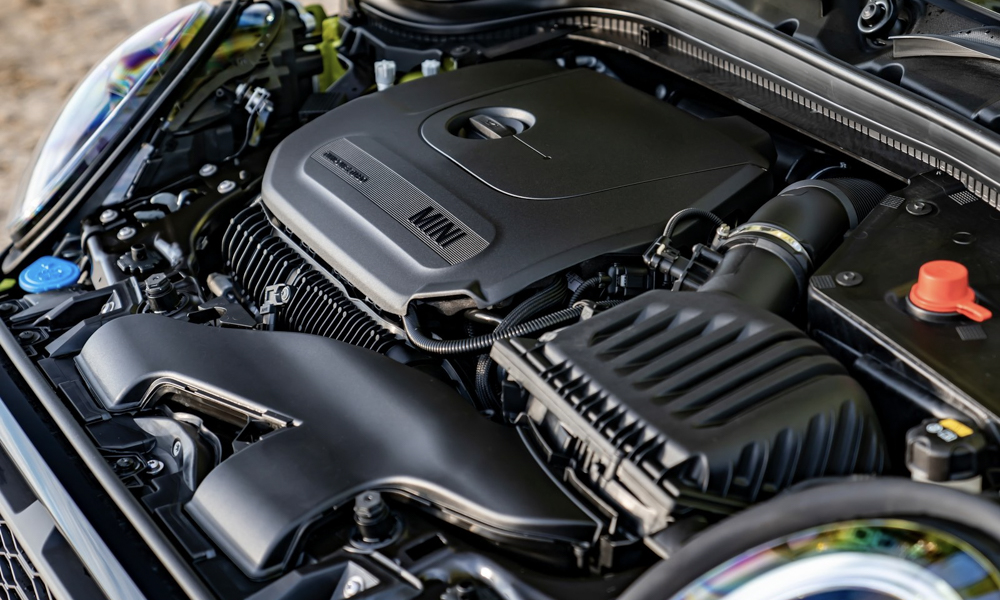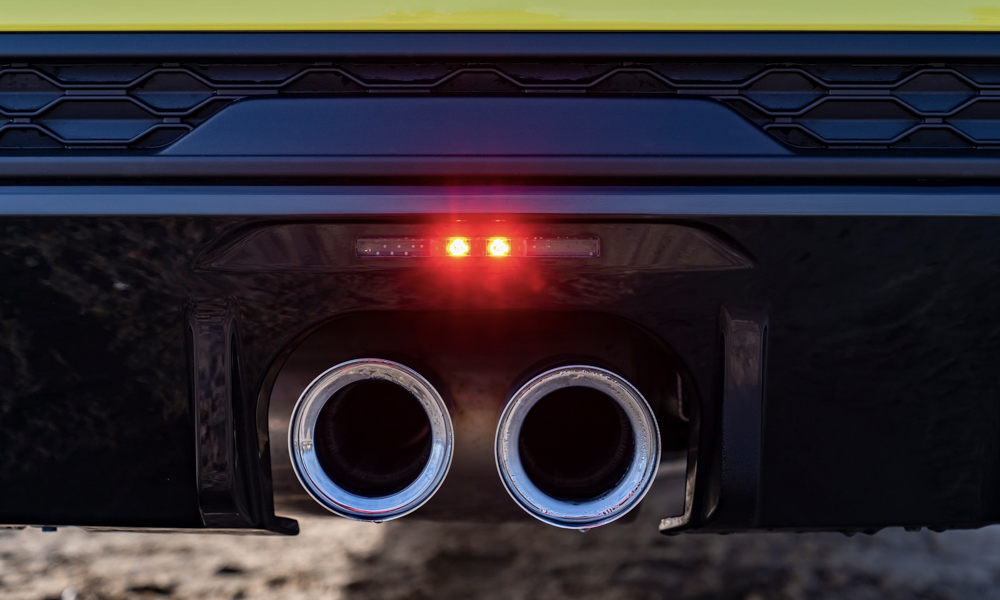 In theory, having an already light base car like a Mini should reduce the ill effects of a convertible conversion. The car's short wheelbase and almost nonexistent overhangs contribute to the inherent stiffness in the frame. Adaptive dampers are standard and should iron out any residual flex brought about by cornering. Four-piston calipers and 17-inch wheels ensure that the JCW Convertible won't embarrass itself when it tries to take a corner too quickly.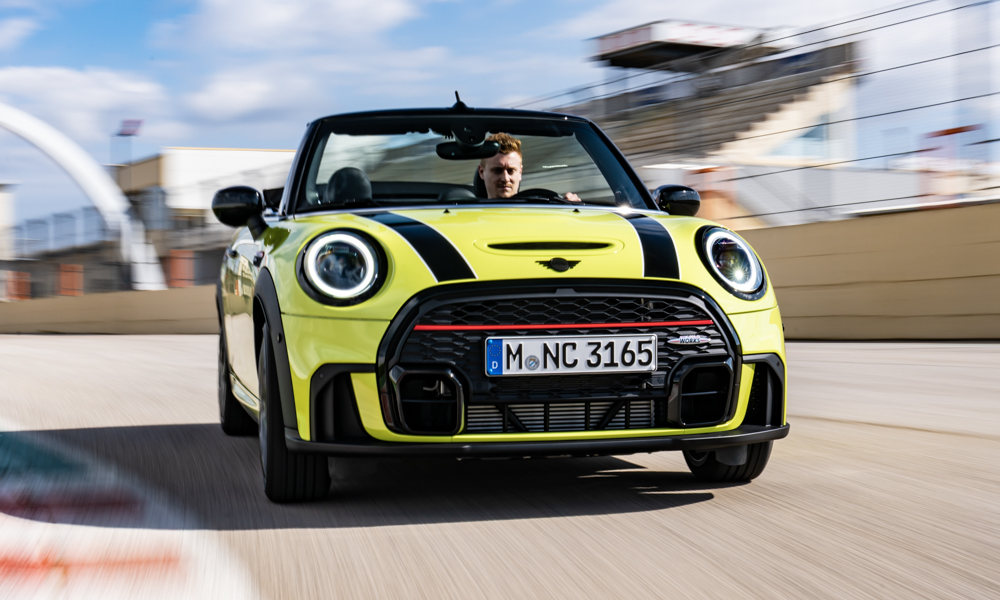 The JCW Convertible's importance now isn't just the simple sum of its go-fast goodies. Mini is mulling the electrification of its hot-hatch product, which has already started with the battery-powered Formula E safety car. We're not saying that an electric JCW is going to be better or worse. It just won't be as satisfying or stimulating to the senses as one that's running on piston power.