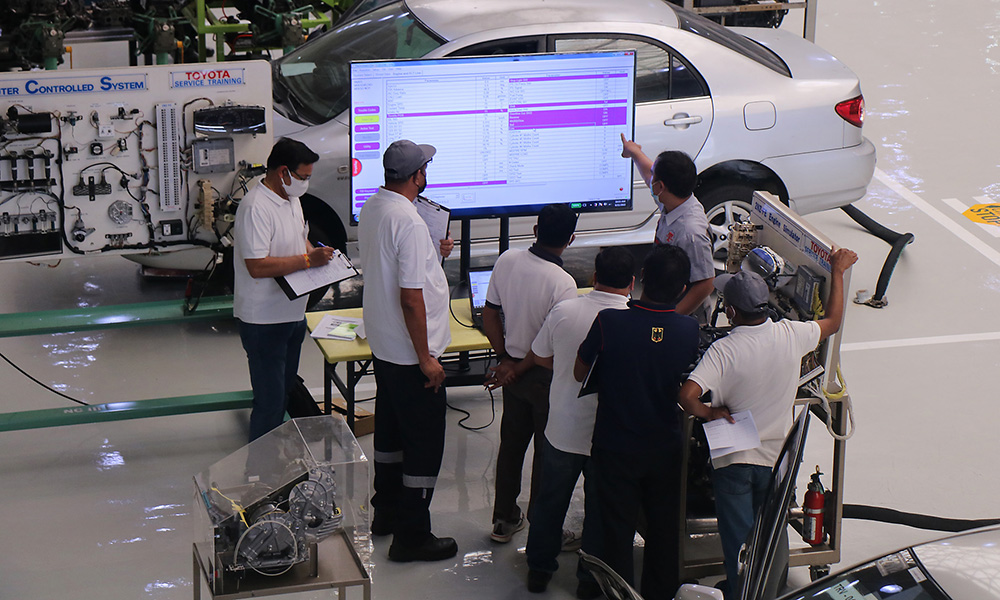 Toyota Motor Philippines School of Technology (TMP Tech) has just conducted a weeklong technical training course for representatives of 13 member countries of the intergovernmental organization Colombo Plan Staff College (CPSC) in Santa Rosa City in Laguna.
This is the second phase of the "Training of Trainers on Automotive Technical Professionals" done with the collaboration of TMP Tech, CPSC, and Toyota Motor Philippines Foundation to improve technical-vocational education and training systems in the Asia-Pacific region.
Two Filipino instructors from TMP Tech were joined by 18 foreigners from Bangladesh, Bhutan, Fiji, India, Malaysia, Myanmar, Nepal, Pakistan, Papua New Guinea, Singapore, Sri Lanka, and Thailand.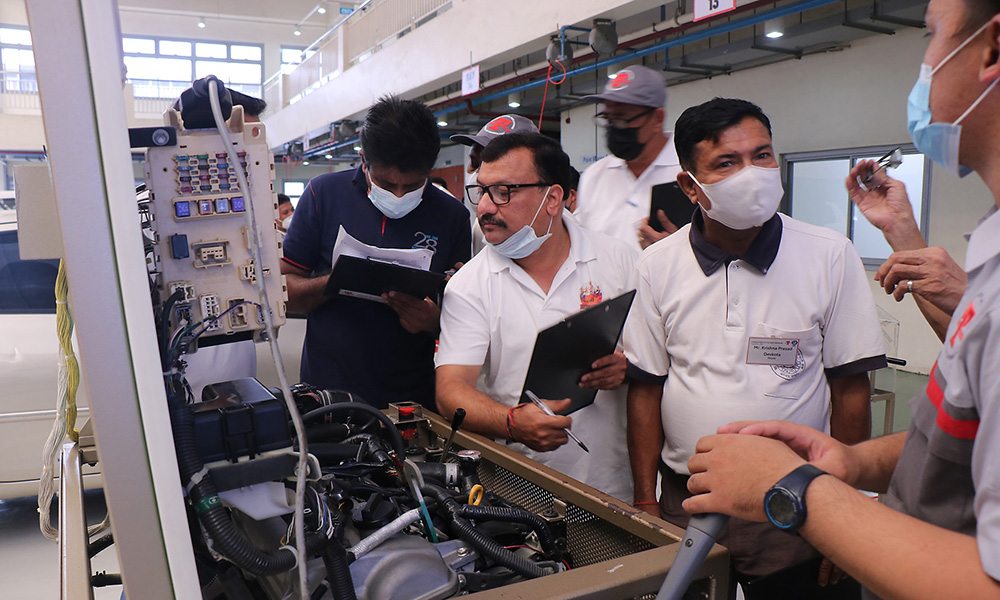 Lessons were held on gasoline and diesel engine control, electronically controlled transmission, continuously variable transmission, and Toyota's hybrid electric vehicle technology—culminating on the fifth day with a plant visit to observe dealership workshop operations.
Before the face-to-face training, the first phase was held virtually with TMP Tech hosting it in August 2021, focusing on the Toyota Way, customer service philosophy, after-sales operations, and technologies.
Ever since TMP Tech was established in September 2013, it has gone a long way from training Filipino automotive technicians to sending them abroad—and now teaching international delegates from the Asia-Pacific region. This is a good sign that it is getting closer to achieving its vision of becoming a world-class automotive technical educational institution.