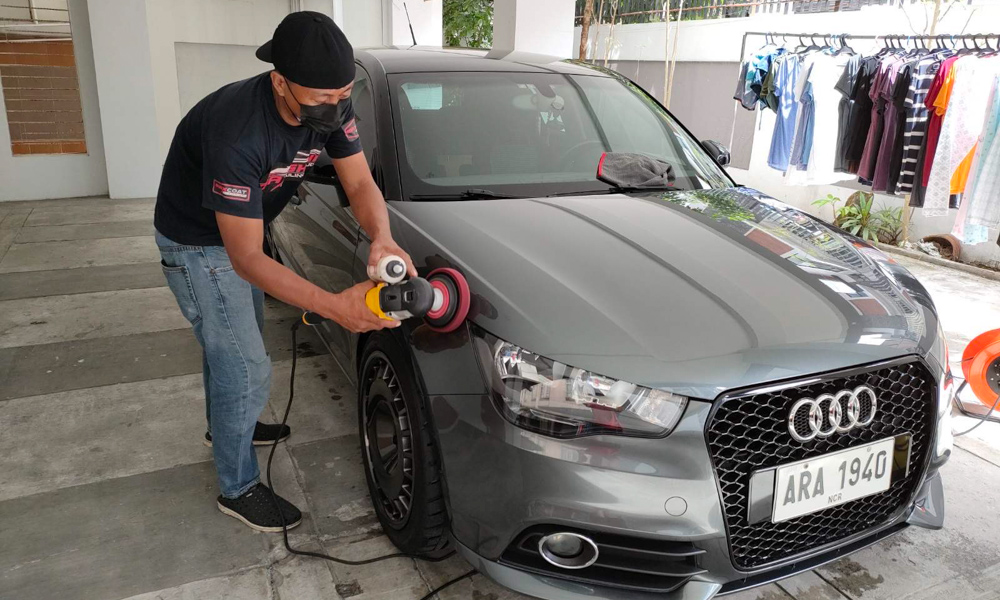 Our cars have been the least of our priorities during the pandemic as they have been used sparingly. While we try our best to keep them clean and in good operating condition, the truth is, if we wish to return our vehicle's finish to its full glory, our best efforts will only deliver a barely passing mark. Without the proper training, equipment, tools and chemicals, we are just as likely to muck things up (assuming we ever get to actually finish the job).
Thankfully, the concept of home car-care services is now a thing. Although not entirely a new idea, there are still just a few companies that offer it. I got in touch with two of them: Wash Me Mobile Car Wash and Maxshine Detailing Studio.
I have previously availed of Maxshine's services (their detailing studio is in Sucat) so I booked them again to clean our cars: my Toyota Supra, an Audi S4 Avant left in my care, the missus' Mazda CX-30, and my daily-driver Audi A1 Sportback. All four were covered in very thick dust, and the humidity prior to Christmas season has seen it bake onto the surface. Left unattended, the windshields developed a slightly hazy film from the moisture and dust, and the caked-on dirt will most likely ruin the finish.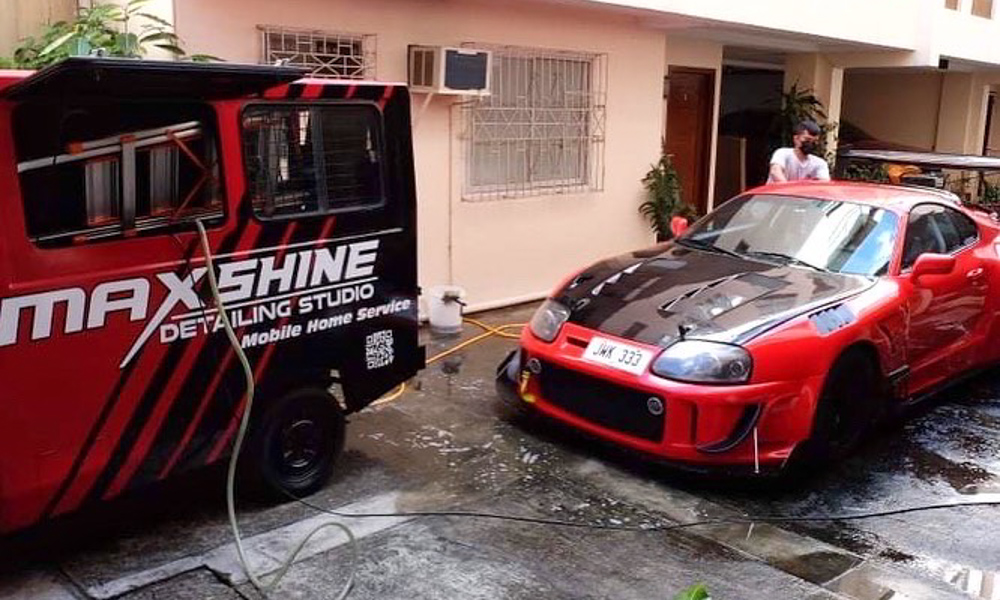 Maxshine's service vehicle brings with it everything: a variety of cleaning chemicals, power washer, orbital polishers, a blower for drying and even a small generator. They will need to plug into your electrical mains and a water supply to start cleaning. The actual process is quick: an entire car takes about 25 minutes or less to soak, wash, soap, rinse, and dry up. Add another 5-7 minutes for an interior vacuum job. Waxing took a while—45 minutes or so. And that was with two guys working in tandem at some point to finish the job quickly. Immediately, the caked-on dust layers on the red finish of my Supra and the S4 were replaced by a bright, glowing and vibrant red, while the muddied and rough surface of the A1 was clay-bar cleaned to really smoothen out the surface. The wife's Mazda—easily the cleanest to begin with as as it saw the most use—had some nasty water stains on the windshield which were easily removed.
Fellow VISOR team member Hans Bosshard dropped by, and since we had time, we asked the Maxshine team to give his daily-driven Yaris a go. It had the most dramatic before-and-after results. Years of being exposed under the harsh elements with minimal TLC had left a very dull and pale shade of metallic red (we seem to like this color a lot). After the detailing, the Yaris now sported a shiny, deep, and vivid metallic red with a luster unheard of for a seven-year-old car with original paint. They were even able to slightly color-match the freshly-painted front bumper (an accident repair job) with the rest of the car. Since Hans's vehicle was small, the quick exterior detailing job took only 2.5 hours.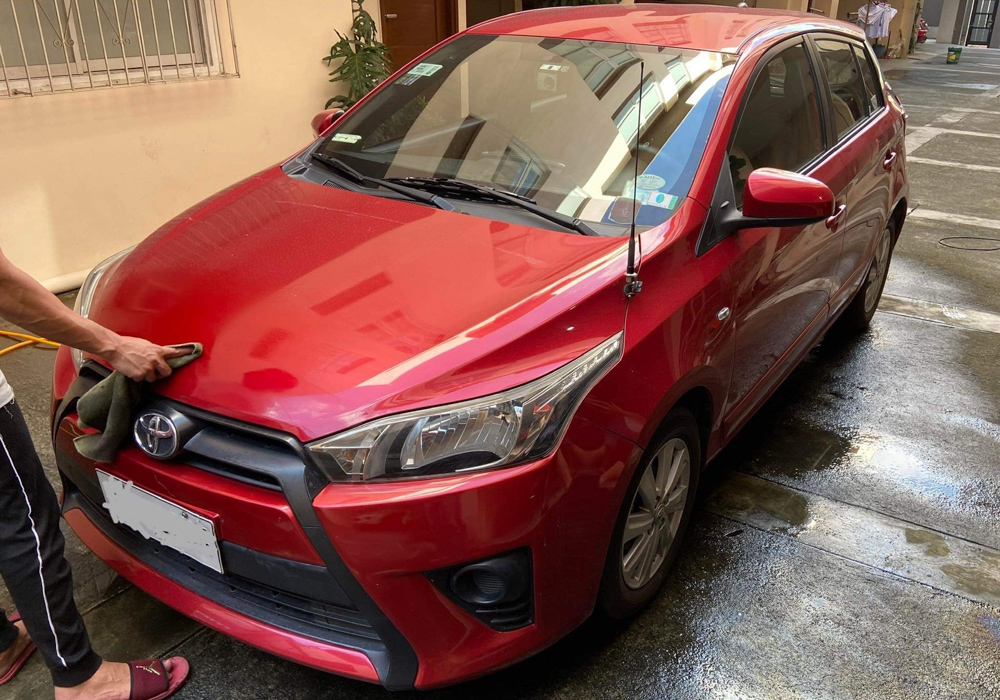 My total bill for five cars ended up at P6,250, which works out to an introductory price of roughly P750 per car, plus the P2,500 for the exterior detailing of Hans's Yaris. The basic charge covers wash, wax, chemical glass cleaning and polishing of the windshield, and vacuuming the interior. It seems pricey, yes, but then again, you are paying for your safety and convenience. The two staff members from Maxshine were fully vaccinated, and after I positioned the cars for them to clean, I stood and watched them get down and dirty a fair distance away. They arrived at 10am and  were packing up by 4:45pm.
Truthfully, it may seem expensive at face value, but the level of quality and professional service, matched with the impressive results plus the convenience of having it done at the comfort of my own home, makes the price well worth it in my book.
Both companies currently do not require a minimum number of cars, and they can deploy to almost anywhere in Metro Manila and nearby suburbs. It might be a good idea to get your buddies together and schedule a barkada cleaning of your cars.  Socially-distanced, of course.
Wash Me Mobile Car Wash has an app you can download from both the Google Play Store and the Apple App Store. On it, you can schedule the day, date, time, and services you want done. Maxshine Detailing Studios, on the other hand, can be contacted via its Facebook page or (0927) 824-7888 for bookings.