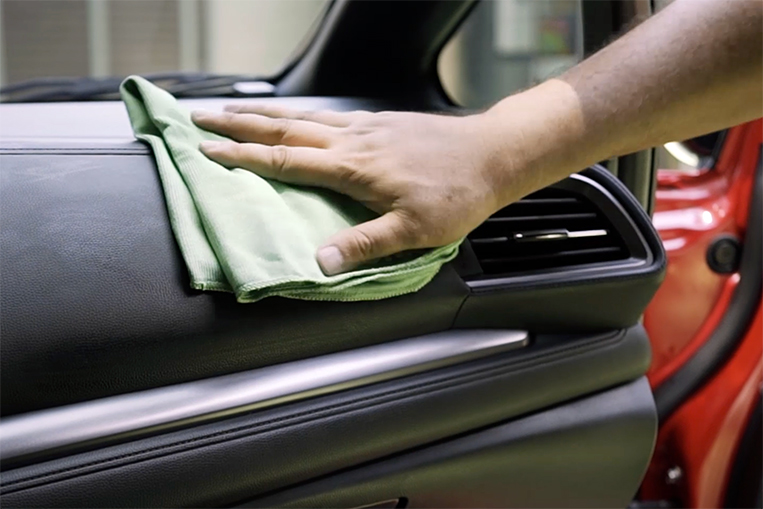 Our love of cars can be quite an intimate affair. It should be. After all, it can't be considered love without the expression of physical care. And what better way to show that love than by giving your ride a good old car wash and detail?
Caring for your vehicle is part of keeping the romance alive. When you love your car right, it will definitely show. Sonax would like to help you demonstrate your affection for your machine with these 10 essentials, which promise to keep your wheels glowing with beauty.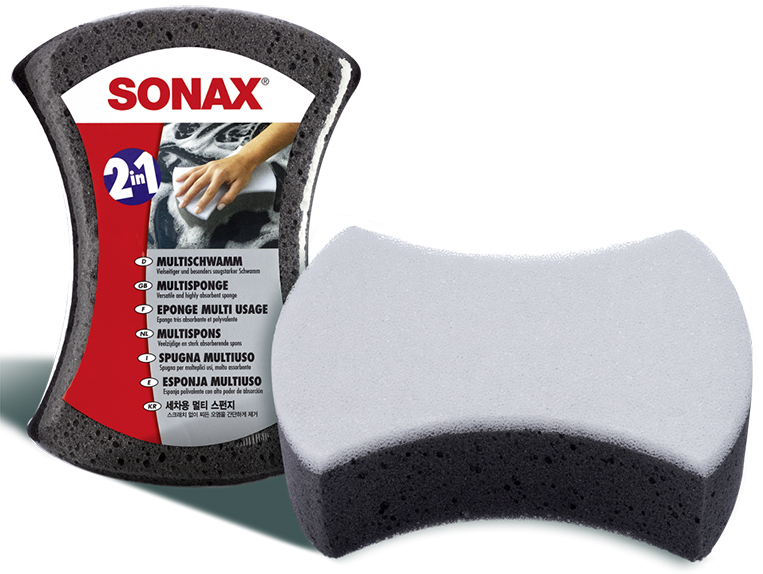 1. Multi Sponge. When looking for a versatile cleaning sponge for washing your car, this absorbent product is definitely up to the task. It consists of two sides: The thicker, softer gray portion is used for general car cleaning, while the white, rougher side is used to loosen and remove stubborn debris or dirt (bug splats or tree sap) on your car's surface.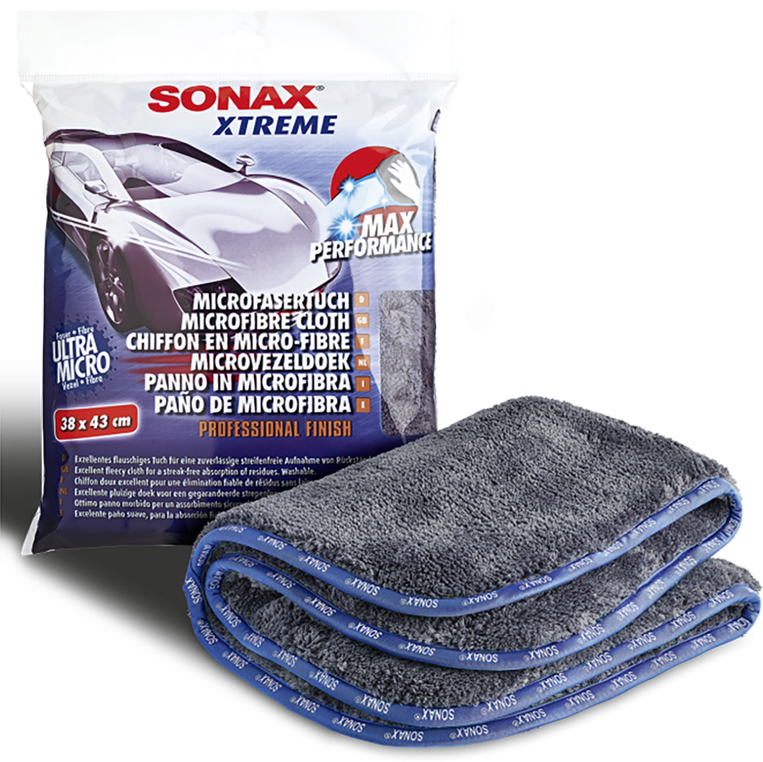 2. Xtreme Microfiber Cloth (Professional Finish). The ultimate in microfiber quality, this cloth is as plush as it is effective in cleaning and buffing a vehicle's finish. It gently removes any type of surface debris without scratching or streaking, and is completely lint-free. This ultrasoft towel with sewn satin edging pampers any paintwork, and it is also ideal for finishing touches after paint sealant application. Due to its high-density fibers, this towel can even hold an impressive amount of moisture. A true must-have essential for serious car-care enthusiasts.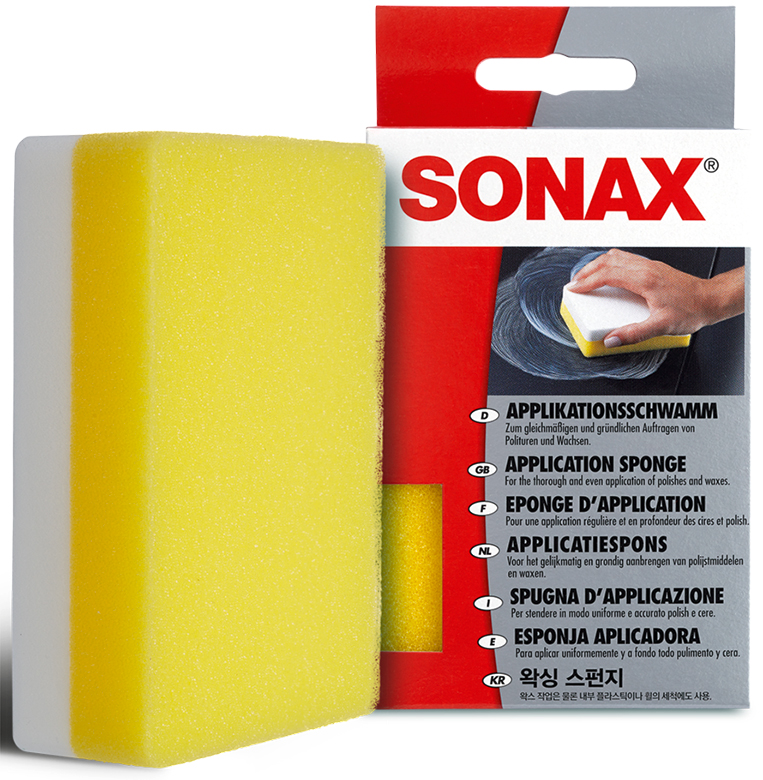 3. Application Sponge. This double-sided sponge is ideal for the application of waxes or other beautifying substances, helping to enhance your vehicle's overall appearance.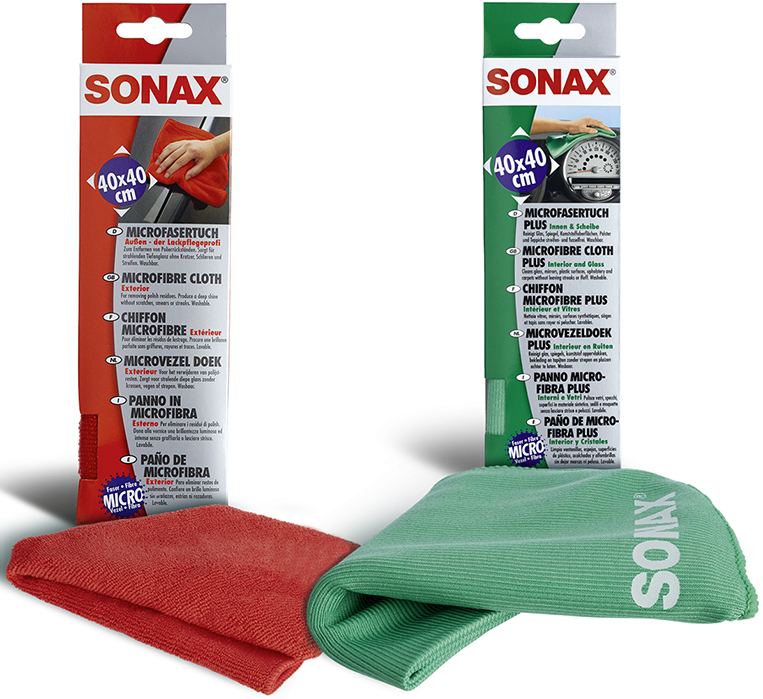 4. Microfiber Exterior Cloth. This is the go-to item for almost any kind of exterior cleaning task—or for any type of exterior detailing or buffing work—especially between washes. Stow a few in your car so you're always ready to give it that loving touch whenever and wherever the situation calls for it.
5. Microfiber Interior and Glass Cloth. Your car's interior trim deserves nothing but the best care minus the fluff and the streaks, including sensitive areas that are more prone to scratching or scuffing (such as glossy or clear plastics). This microfiber cloth is perfect for cleaning touchscreens, gauge cluster displays, piano-black trim, glass and plastic surfaces. On textured surfaces and fabric, dampen cloth—preferably with an interior cleaner—and wipe away. Dry or polish with a separate cloth. The same goes for smooth and glossy trim.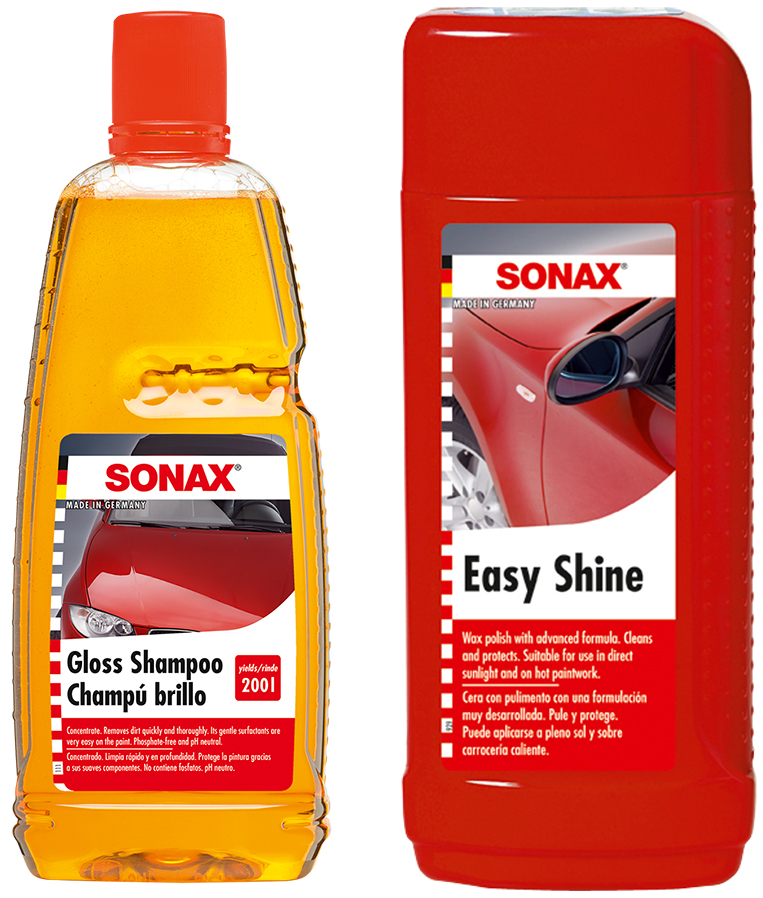 6. Gloss Shampoo Concentrate. This high-foaming shampoo concentrate is ideal for tackling typical dirt buildup when doing manual car washes. Its pH-balanced, phosphate-free formulation is suitable for any kind of surface or material, and gives your car's finish a just-waxed luster. Best used with the Sonax Multi Sponge.
7. Easy Shine. A product that combines the benefits of a polish and carnauba wax in a single formulation. Great for neglected painted surfaces, this hand-applied lotion wax needs no curing and easily buffs off to an amazing shine. For best result, do one panel at a time. Easy Shine can be used even under direct sunlight.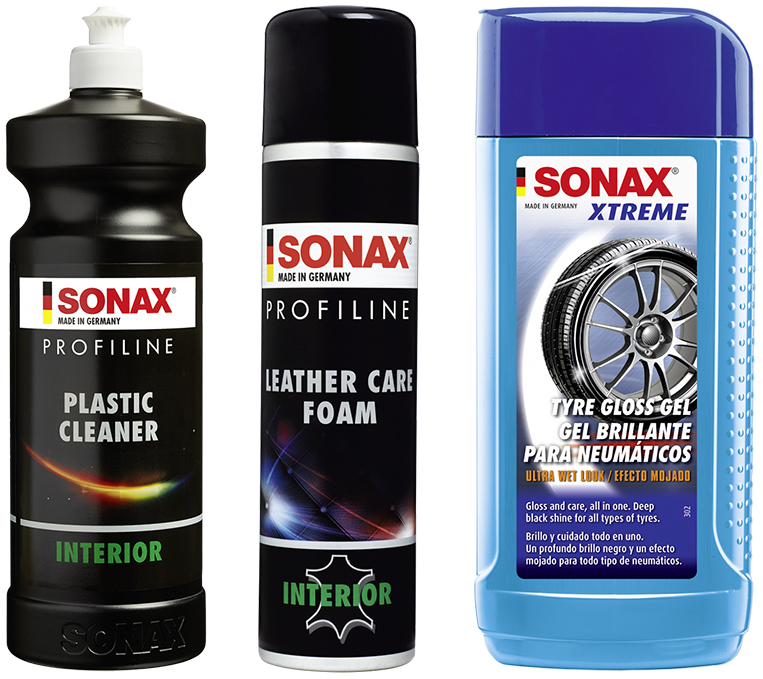 8. Profiline Plastic Cleaner (Interior). Your interior plastic trim needs as much care as the rest of your car. This product is perfect for cleaning and maintaining smooth or textured plastic portions of your cabin, sans the unwanted shine and greasy after-feel. It also leaves an antistatic and dust-repellent effect on plastic surfaces while preventing the occurrence of electrostatic charging.
9. Profiline Leather Care Foam. For the safe removal of dirt and grease from your ride's delicate leather trim, this product is the right choice for the job. Spray directly onto leather surfaces or a clean microfiber cloth prior to application for precise cleaning. Besides being dye- and silicone-free, this formulation protects leather from UV rays and restores its suppleness. Suitable for all colors and types of leather.
10. Xtreme Tire Gloss Gel. The perfect finishing touch to your car's shoes after a wash, this delivers that much-desired wet-look effect. Beyond its extreme gloss finish that lasts for weeks, this dressing restores and protects rubber from cracking and fading. The product also comes with a special sponge for easy and precise application to maximize coverage and minimize product wastage.
Don't hesitate to go the extra mile when it comes to maintaining your car's exterior and interior. When you give it the right kind of love with these Sonax products, you'll be rewarded with admirable results.
For inquiries about these products (including prices), you may get in touch with Sonax Philippines through (0917) 575-4812 or via Facebook. All the products mentioned here are available at Blade Auto Center.
This branded article was produced in partnership with Sonax Philippines.