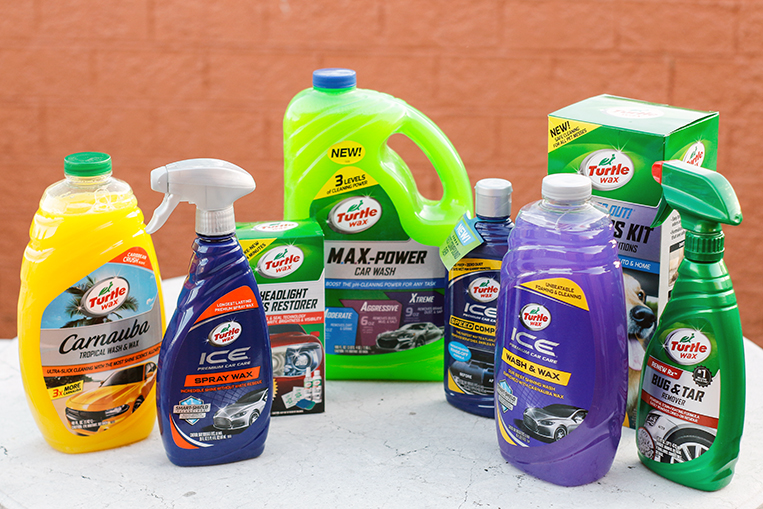 The most common issues we hear concerning car care are: "I just don't have enough time," "I'm not sure what to do," and "It might be too expensive." As they say, knowledge is half the battle—science has gone very far in the field of car-care technology nowadays, bringing quick and easy solutions to your home garage. And now, Turtle Wax delivers that science into your hands.
Here are six revolutionary products that redefine do-it-yourself car care, helping to transform your vehicle from filthy to fabulous without breaking a sweat or your budget. But execution is key.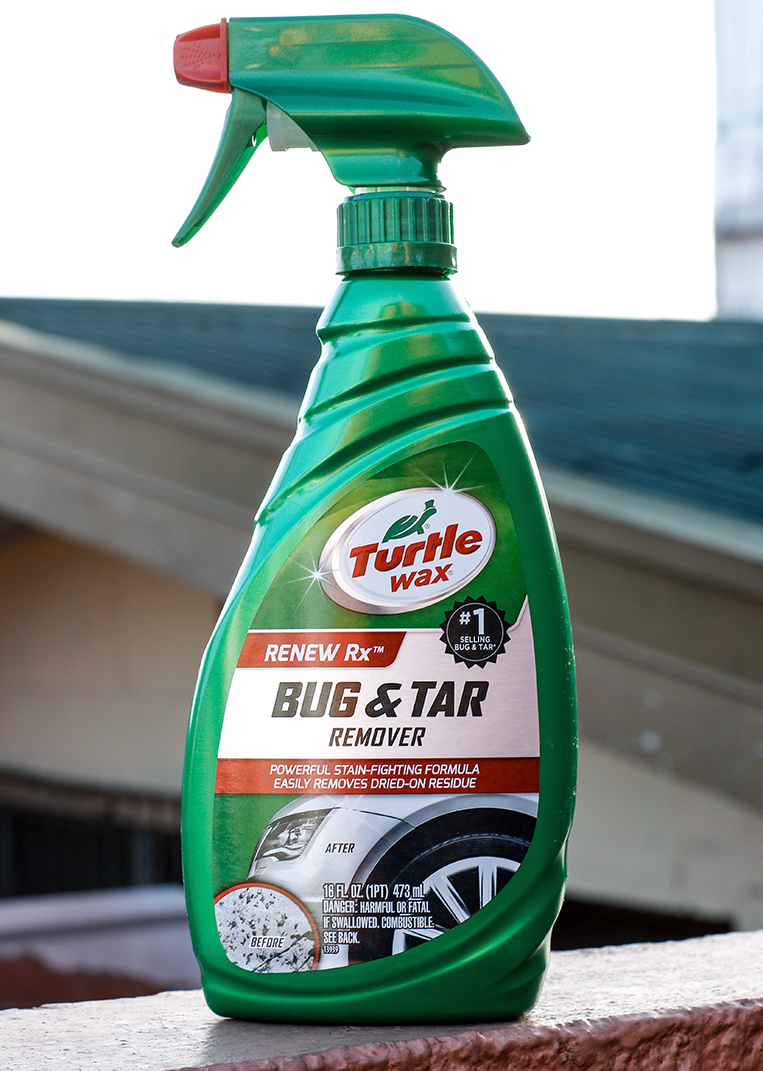 1. Bug and Tar Remover. Gone are the old ways of using harsh solvents that can harm your paint—such as gas—in removing tree sap, asphalt, tar, bug splatter and all sorts of gunk that cling onto your vehicle's finish. This product is a highly effective spray-on solution that melts away stubborn debris while reviving luster. It even removes adhesive residue and bubble gum stuck in your vehicle's carpeting. Price: P489.75
HOW TO USE: Simply shake well to thicken, spray liberally on affected area, and allow product to work on its own for a few minutes. With a clean microfiber towel, wipe off product gently and buff with another dry microfiber towel to a shiny finish. Always gently wipe treated areas to avoid scratches and swirl marks.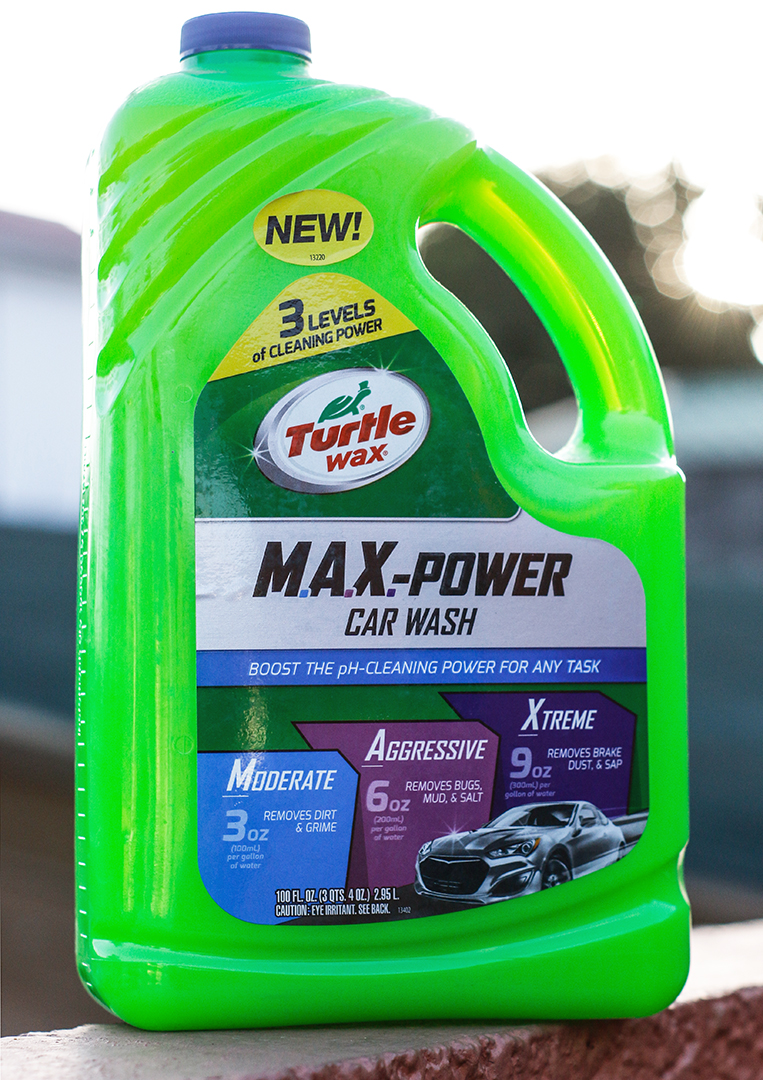 2. M.A.X.-Power Car Wash. The only car wash solution on the market whose pH-cleaning power can be controlled on three levels, safely breaking down and lifting away dirt and surface buildup as it restores shine. The more you pour into a bucket of water, the more this product's cleaning power intensifies. Fragrance-infused and super-foaming polymers make washing a pleasant experience. Price: P799.75
HOW TO USE: Let's first understand what M.A.X. is. 'M' stands for moderate cleaning (3oz of product per gallon of water). This is a pH-neutral dilution ideal for daily dirt and grime removal that won't strip recently applied wax off your paint. 'A' stands for aggressive cleaning (6oz of product per gallon of water). This stronger mixture is effective in removing bug splatter and salt stains from your car's finish. 'X' stands for extreme cleaning (9oz of product per gallon of water). This concentration safely removes tree sap and nasty brake dust from your wheels.
To start, rinse your car thoroughly to remove loose dirt and abrasive debris. Based on the type of cleaning needed, use the measuring markers on the side of the product bottle as your guide in making the mixture with a gallon of water. With a microfiber towel or wash mitten dipped in the bucket mixture, begin cleaning by working your way from the top to the bottom of the vehicle. Rinse and towel-dry. For best results, use a second bucket of water to rinse off your wash mitten before soaping it up again.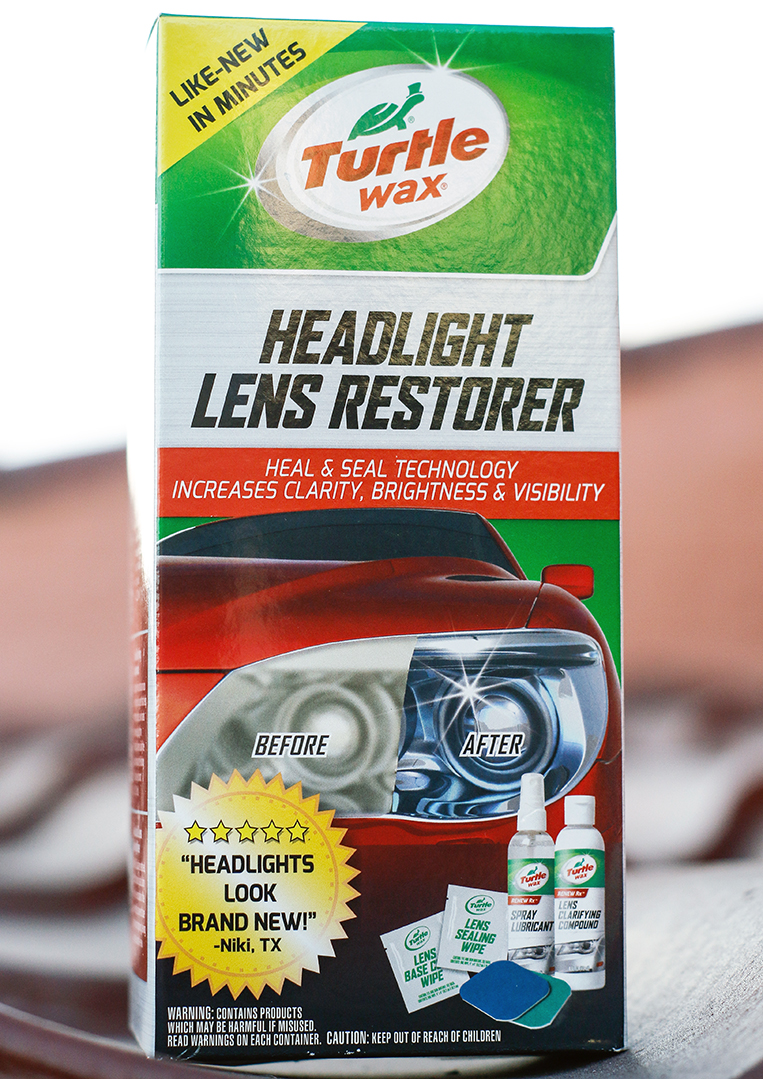 3. Headlight Lens Restorer. Your car's finish may radiate a flawless shine, but if your headlights are looking yellowish and oxidized, you'll still end up with a vehicle looking aged and unappealing. It may also affect your driving visibility by diminishing the illuminating ability of your headlamps. Bring back the sparkle and clarity in your car's eyes with this restorer kit. Aside from removing medium oxidation, it also helps shield your headlights from further deterioration. Price: P749.75
HOW TO USE: Thoroughly clean the headlight lens and tape the entire outline of the headlight to protect adjacent painted surfaces. Apply the Lens Clarifying Compound with a soft clean cloth, working on one lens at a time. For tougher spots, apply the spray lube and use the Restoration Pads until optimal results are achieved. To finish the job, use the Lens Sealing Wipe for added protection.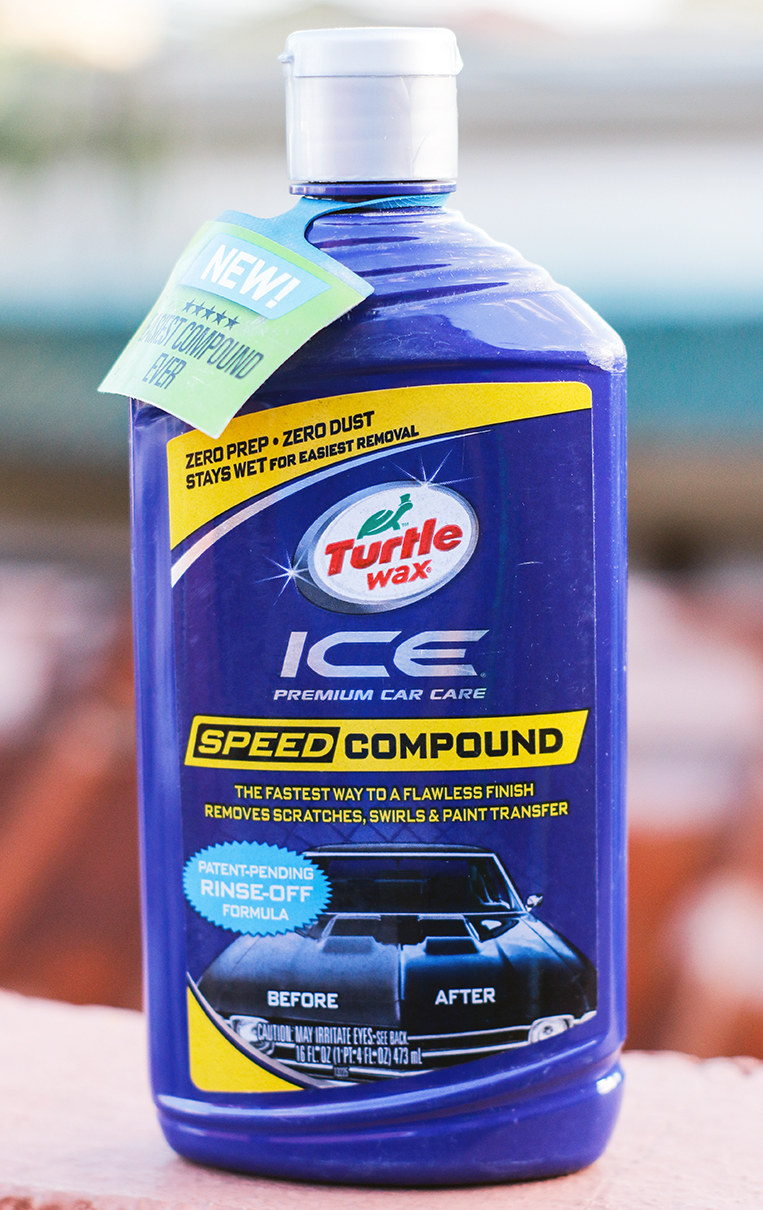 4. Ice Speed Compound. This product is the easiest to use when it comes to hand-rubbing or machine-buffing away swirl marks, scratches and oxidation while staying wet for extended periods. Its no-residue, non-staining and easy-rinse properties make it a joy to use. Price: P599.75
HOW TO USE: Wash or thoroughly clean areas to be treated. Shake product well prior to application onto affected areas. Make sure to work one section or portion at a time in circular fashion (no taping required). Wipe off clean or rinse away with a stream of water.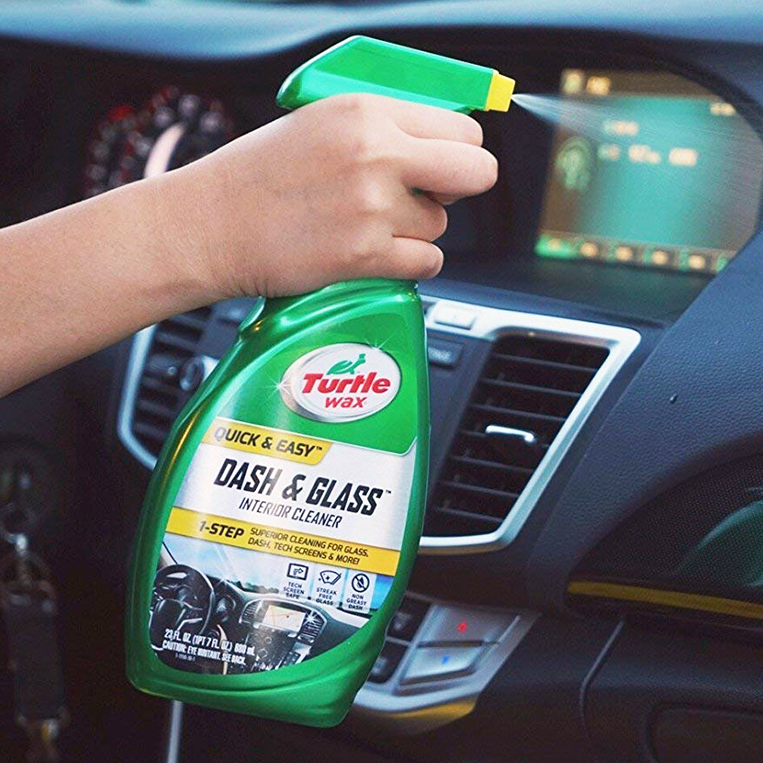 5. Dash and Glass Interior Cleaner. An award-winning product that utilizes breakthrough technology to easily clean windows, gauges, display screens and dash surfaces without streaking while keeping such areas dust-free and UV-protected. Great for piano-black trim, too. Price: P419.75
HOW TO USE: Spray product directly onto surface and wipe dry with a microfiber towel. For best results, clean glass first before wiping remaining surfaces. It's that simple.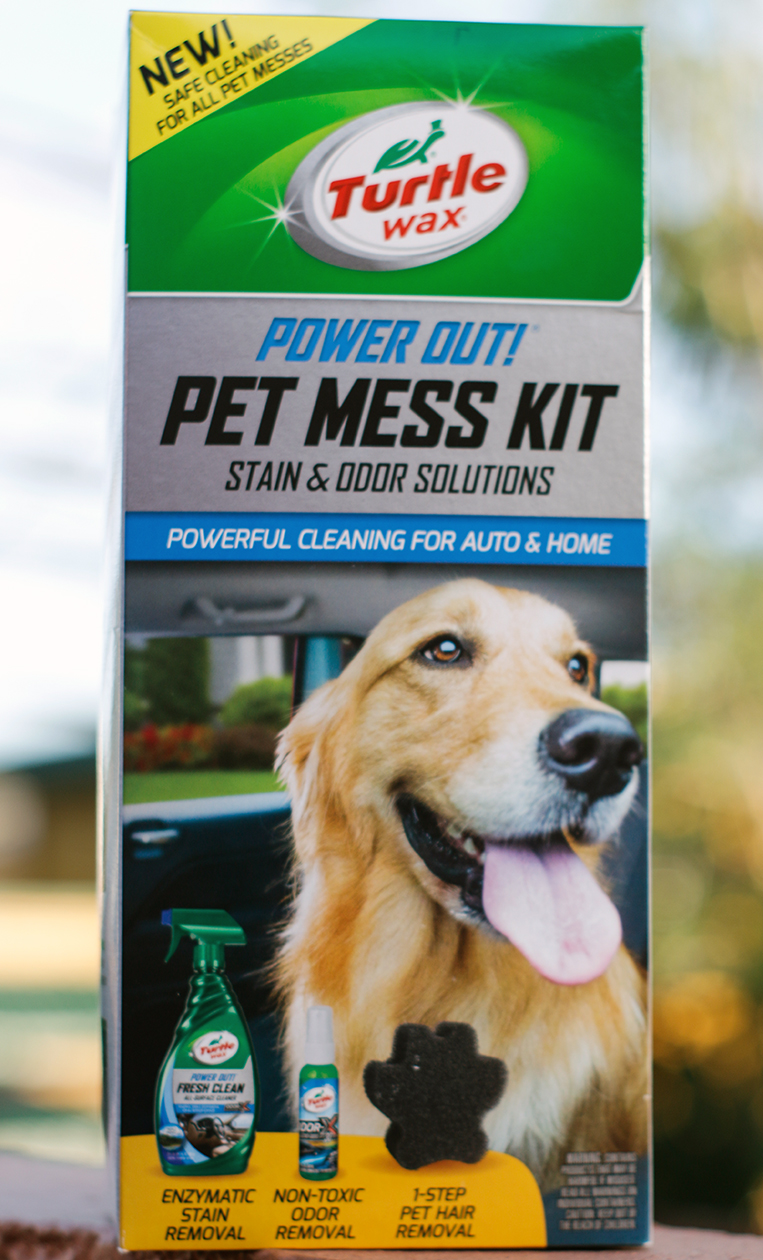 6. Power Out! Pet Mess Kit. For pet lovers out there, this kit is the ideal car-cleaning solution for removing pet hair, cleaning dirt and urine, and eliminating unpleasant odors. Child- and pet-safe enzymatic formula makes for worry-free use. Very suitable for our climate where pets tend to shed hair, sweat more and carry dirt/mud into the vehicle, especially during the wet months. Price: P1,089.75
HOW TO USE: Employ the Hair Collecting Sponge in long strides across surfaces where pet hair tends to cling or accumulate. Discard the collected hair appropriately. Repeat until the surface is hair-free. Use the Fresh Clean All-Surface Cleaner for tackling pet-related stains, dirt and excrement. Begin by shaking the product well, followed by soaking affected areas. Use a microfiber towel to firmly wipe treated areas. Blot-dry with another microfiber towel. For odor elimination, remove the source (when possible) while cleaning the vehicle. Squirt the Odor-X spray on surfaces or areas (plastic, carpet, fabric) to get rid of any unpleasant odors.
Solutions for your car-care struggles need not be difficult or confusing. It's about applying products that work for you and not the other way around. After all, car care isn't just for car guys or enthusiasts. It's for everyone who wishes to enjoy and make the most out of car ownership while saving money down the road.
Turtle Wax products are available at all True Value, Handyman, Ace Hardware and Blade Auto Center outlets. But here's the best part: Turtle Wax has an ongoing sale on Lazada right now until January 14, 2019, and all six products featured here are being offered at 20% off. Go check them out while supplies last.
This branded article was produced in partnership with Turtle Wax.