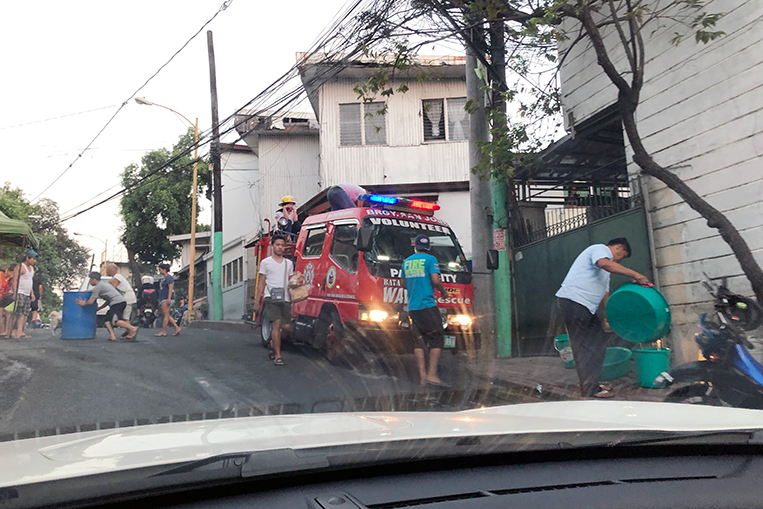 If you go out for a drive right now, you will surely notice something alarming happening in your neighborhood. People carrying large containers are lining up on the sidewalk. Fire trucks are parked in residential areas. Some restaurants are closed. What is going on?
There is an ominous water crisis, that's what. For several days now, many of us have found it difficult to take a bath or even flush the toilet. Our office in Kapitolyo in Pasig City has no water supply at the moment. Our marketing director has even made an appeal on social media, asking friends to tell her where she could buy Orocan drums.
We don't want to sound like doomsday prophets, but the metropolis is clearly in the midst of a crippling water shortage. And when you realize that we're just officially entering the summer season (if we haven't already), the situation is definitely no laughing matter.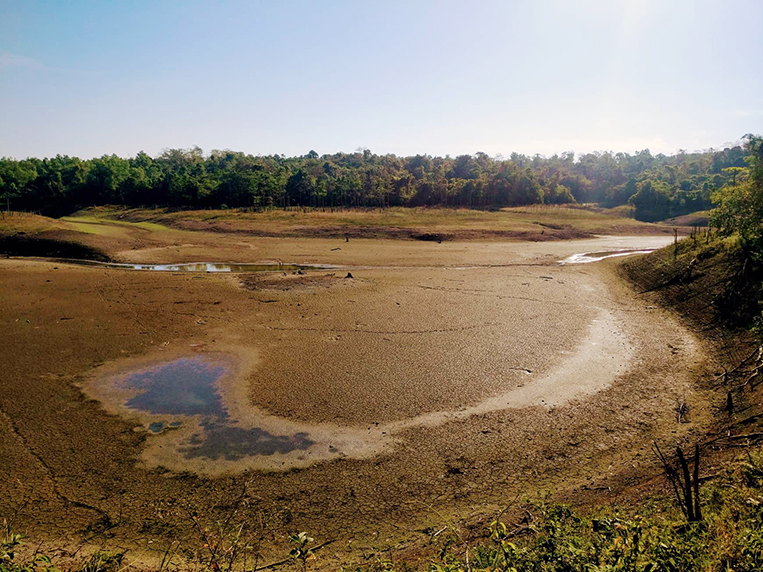 Last night, we had a chat with an IT professional named Abel Quitoriano, who is an avid bicycle trail rider. He had been frequenting a scenic route by the La Mesa Dam since 2016. The reservoir, as you know, provides most of Metro Manila's water supply and is fed by Angat and Ipo dams in Bulacan. Abel was disturbed by how dry the area around the popular dam had become, and shared images he had taken in a spot called Bangkalan. The above photo shows the location in its current state. The picture below depicts the same place in May 2018.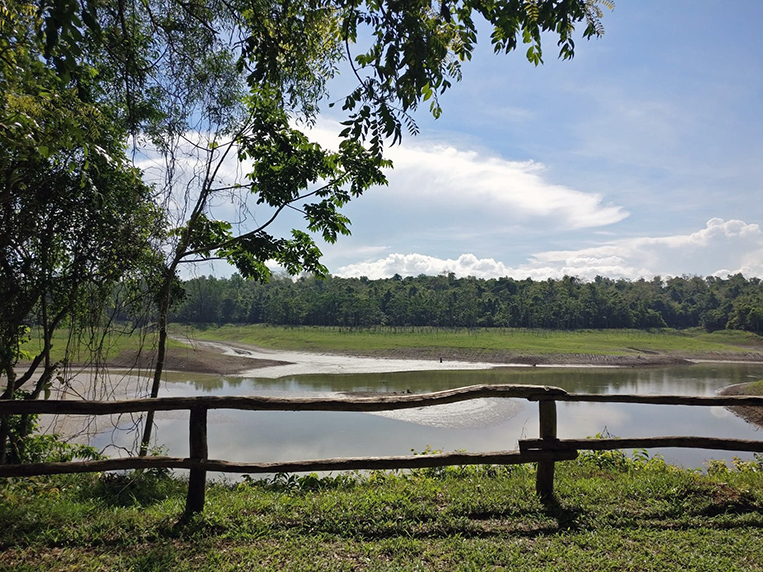 La Mesa Nature Reserve is so dry that the bed is already cracking, according to Abel. He also added that the guides who had been working there for 18 years had never seen anything like it. Last year had been the lowest level in their experience, and now there's nothing left.
So, why this topic on a motoring website?
Metro Manila is populated by millions of people, many of whom own personal vehicles. There are so many cars in the National Capital Region that one of the most profitable enterprises to emerge here is the car wash business. These auto detailing shops thrive on the need of car owners to always keep their rides clean. And with our polluted and dusty environment, that need is a constant part of Philippine motoring. The problem is that these establishments use a lot of water—water that can be utilized for more important things such as firefighting and medical care.
Only horrible human beings would waste water on lifeless vehicles when many people don't have access to it
At this point, we want to make a simple appeal: Skip washing your car for now. Only horrible human beings would waste water on lifeless vehicles when many don't have access to this most precious of commodities for their basic needs.
Now, if you really need to clean your car, may we suggest you try waterless car-cleaning products? Our market has a number of these available at auto supply stores and hardware centers. Take it from someone who has been specializing in care care for years: These products can clean your car without using a drop from the tap. They also happen to be biodegradable and thus environment-friendly. The only thing that will stop individuals from cleaning their car this way is laziness.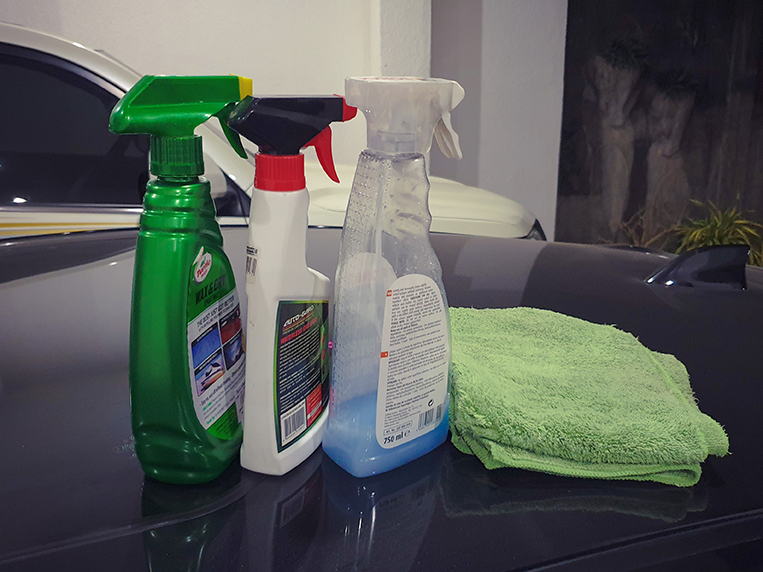 These products are also easy to use. You can ask the store's sales staff for assistance if you have questions. There are even dozens of tutorial videos on YouTube. Scratch-free results (thanks to modern polymers) can be achieved, provided you follow instructions and use quality microfiber towels that lift away dirt from your car's paint, preventing abrasion.
Is it costly?
A typical car wash would cost anywhere between P100 and P200, depending on the size of your vehicle. In truth, there's a greater risk of harming your paint job when you avail of a wash at most of these roadside shops. Their workers lack the proper training and will cost you a lot later on when your car may need professional paint correction or, much worse, an expensive repaint.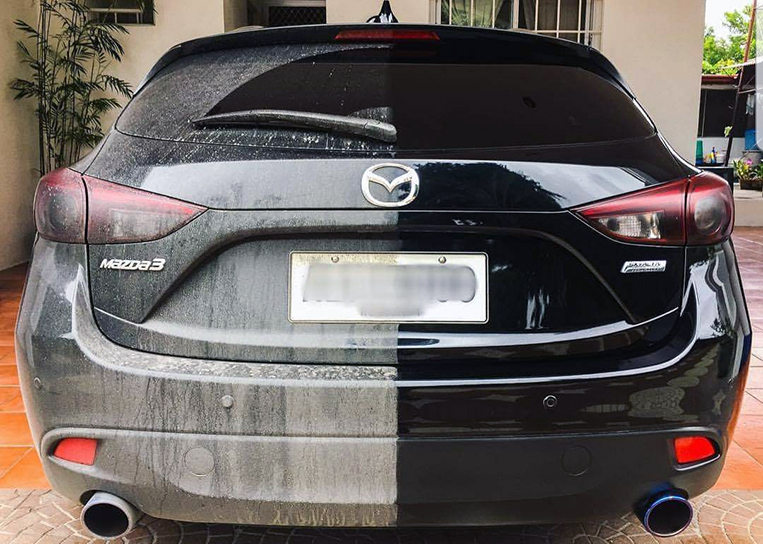 The waterless car-cleaning products we use are priced anywhere between P200 and P500 a bottle. Each bottle can detail a dirty compact sedan about two to three times, depending on how heavily soiled the vehicle is and how proficient you are at doing the job. They also contain ingredients (like wax) that help protect your car's paint from the elements. It doesn't take a math genius to figure out that it is cost-effective and will save you more money down the road. Best of all, you'll help save water not just for yourself and your family, but also for those who truly need it.
If you can stomach having a dirty car for the time being, please do so. But if you're itching to keep your car spotless, we recommend that you consider using waterless cleaning products for the greater good of the community. Having a clean car at the expense of other people is unacceptable. Please do your part and let modern science do its trick of saving water.