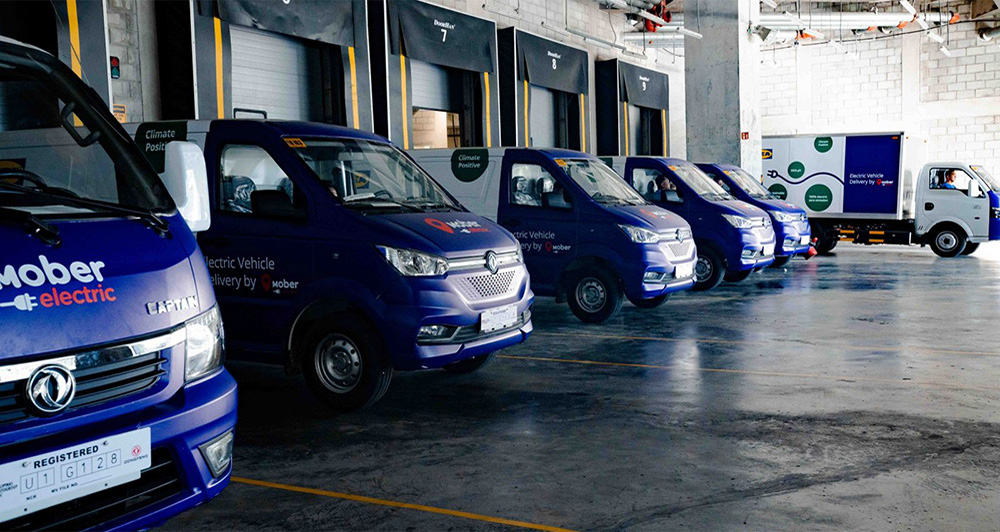 Aside from routine and personal commuting, another sector that makes sense for switching to electric vehicles is transportation logistics. Routes and  distances between warehouses and destinations are consistent, and moving away from fossil fuel-based vehicles could save a business thousands of pesos in operational expenses—not to mention reduce emissions.
Mober, a Filipino tech-logistics startup, has partnered with Swiss coffee brand Nespresso to decarbonize its on-ground delivery by utilizing its fleet of EVs.
Nespresso was named the world's "most sustainable coffee company" in 2021, and it's a welcome move on the part of the company whose recycling program is doing much to mitigate its impact on the environment. When you collect your used pods and turn them over at a Nespresso Boutique, these are then recycled while the coffee grounds are turned into compost for local farmers.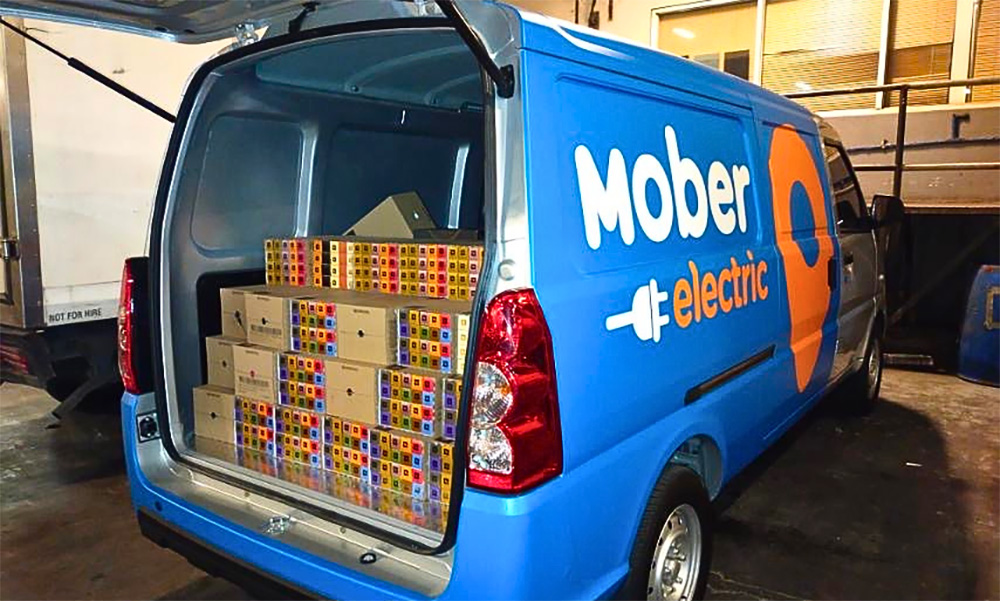 Partnering with Mober has further reduced Nespresso's environmental impact. "We aim to catalyze a transition to zero-emissions mid- and last-mile delivery in the Philippines," said Dennis Ng, CEO and founder of Mober. "By switching to electric vehicles, Nespresso is set to eliminate hundreds of tons of carbon-dioxide emissions yearly, and this is just the beginning for us."
Mober  started delivering Nespresso products from its warehouse to stores around Metro Manila in December 2022.
A pioneer in EV delivery in the country, Mober purchased its first electric delivery fleet in October 2021, giving companies an environment-friendly choice.
It currently has a fleet of 20 EVs and e-trucks, and aside from Nespresso, lists IKEA and SM Appliance Center as its clients. Its electric vans can travel up to 230km, while its e-trucks can reach up to 280km, giving the firm the range to service their clients' logistical requirements. Interested companies can also book and partner with Mober instead of buying their own EVs to decarbonize their fleet.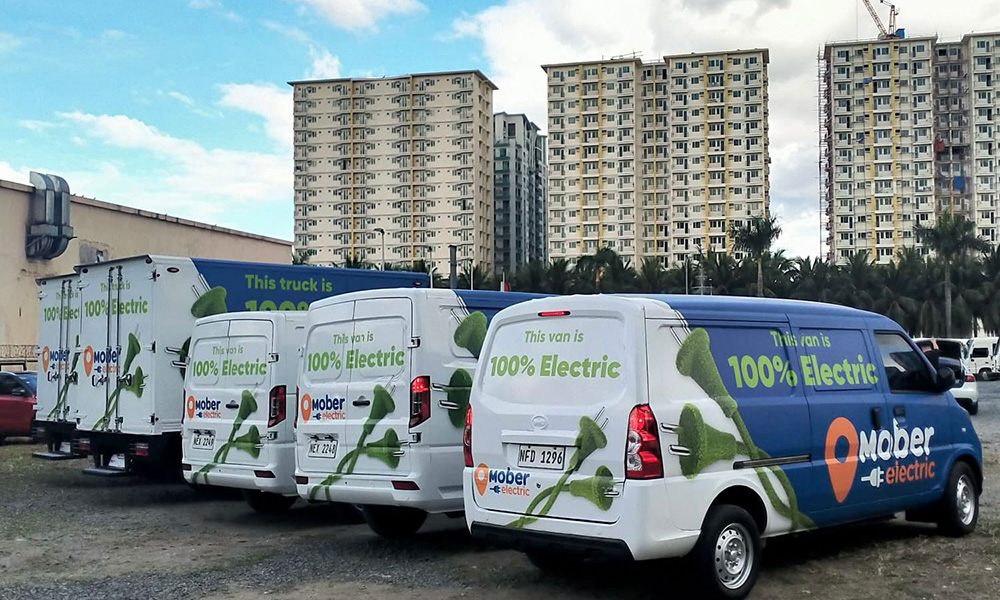 According to the Department of Energy, as stated in the Philippine Energy Plan, EVs would comprise 10% of the total registered vehicles in the country by 2040.
"If Mober could deploy 300 EV deliveries, 1,542 tons of annual carbon reductions could be achieved, which is equivalent to the carbon-dioxide savings from a 1MWp solar PV project," explained Ng. "A delivery driver typically commutes 200km per day and consumes 16.4L of fuel per day, thus emitting 40.2kg in carbon-dioxide emissions for an ICE delivery vehicle. Assuming the same range applied to a single Mober EV delivery vehicle, daily carbon-dioxide emissions can be reduced by 14kg or 35%."
Replacing carbon-intensive logistics operations with EV delivery vehicles will clearly help to reduce air pollution. Mober plans to deploy 100 EV units by the end of this year, as well as aiming to become the largest green logistics partner in five years.