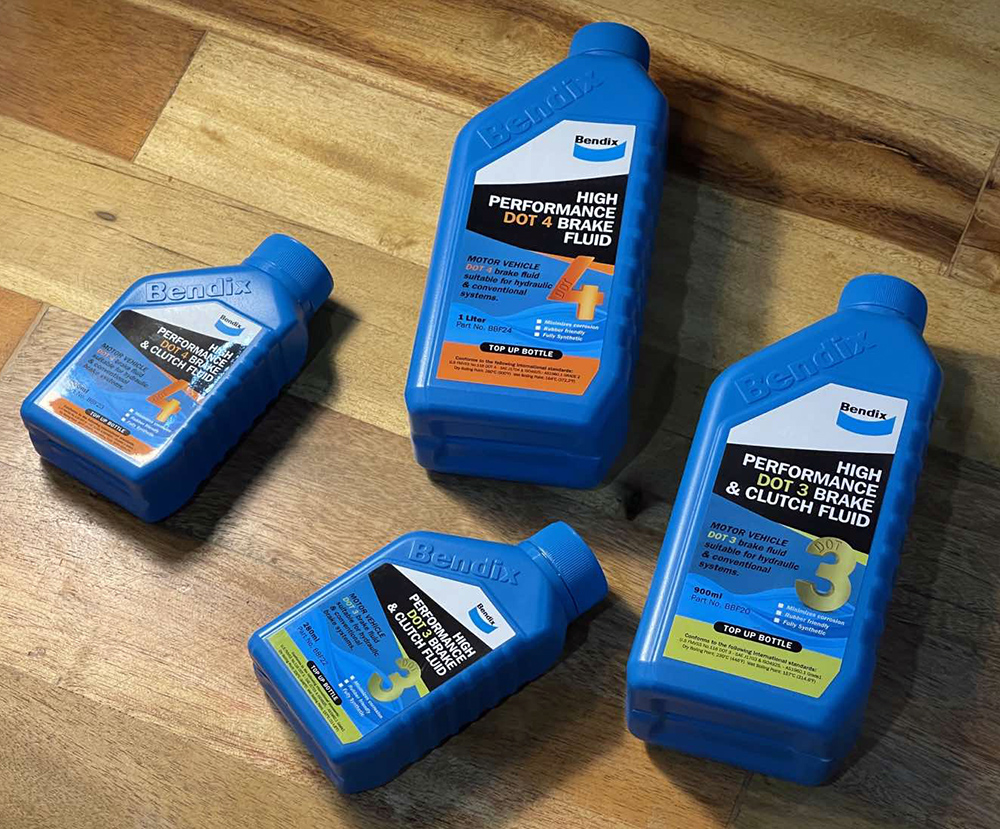 In my decades of covering the automotive business, I've seldom come across brake fluids. When talking about products peddled by the aftermarket industry, we usually deal with wheels, tires and lubricants. Honestly, who talks about that liquid substance our cars' braking systems need to operate properly?
So, imagine my surprise when a reader asked us this question the other day: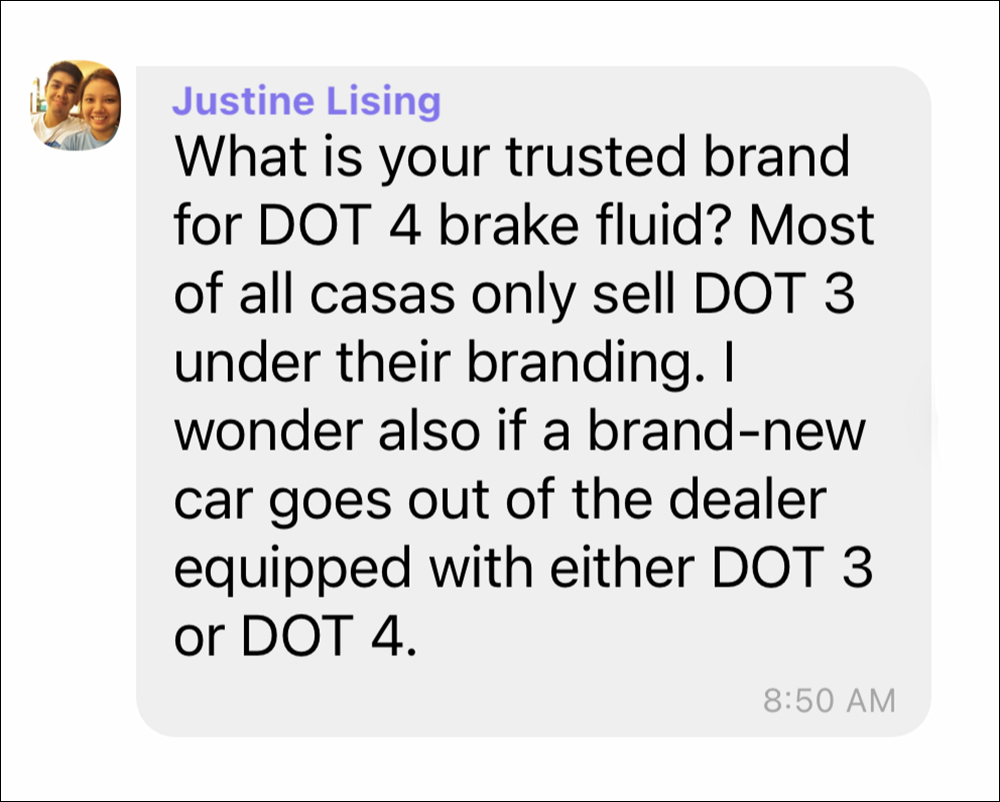 The guy is in luck, because we recently got to know the Bendix brand of high-performance brake fluid. Manufactured by the FMP Group, it claims to have "premium formula imported from Australia," as opposed to being reformulated.
"The brakes are undeniably among the most important parts of our vehicle," points out Tonyo Calado, AVP for sales and marketing of All-Inclusive Sales, the official distributor of Bendix brake fluid products in the Philippines. "A perfectly working brake system helps us avoid accidents and get to where we need to go safely. It's important to take care of our brakes regularly, and one of the elements to consider is the brake fluid."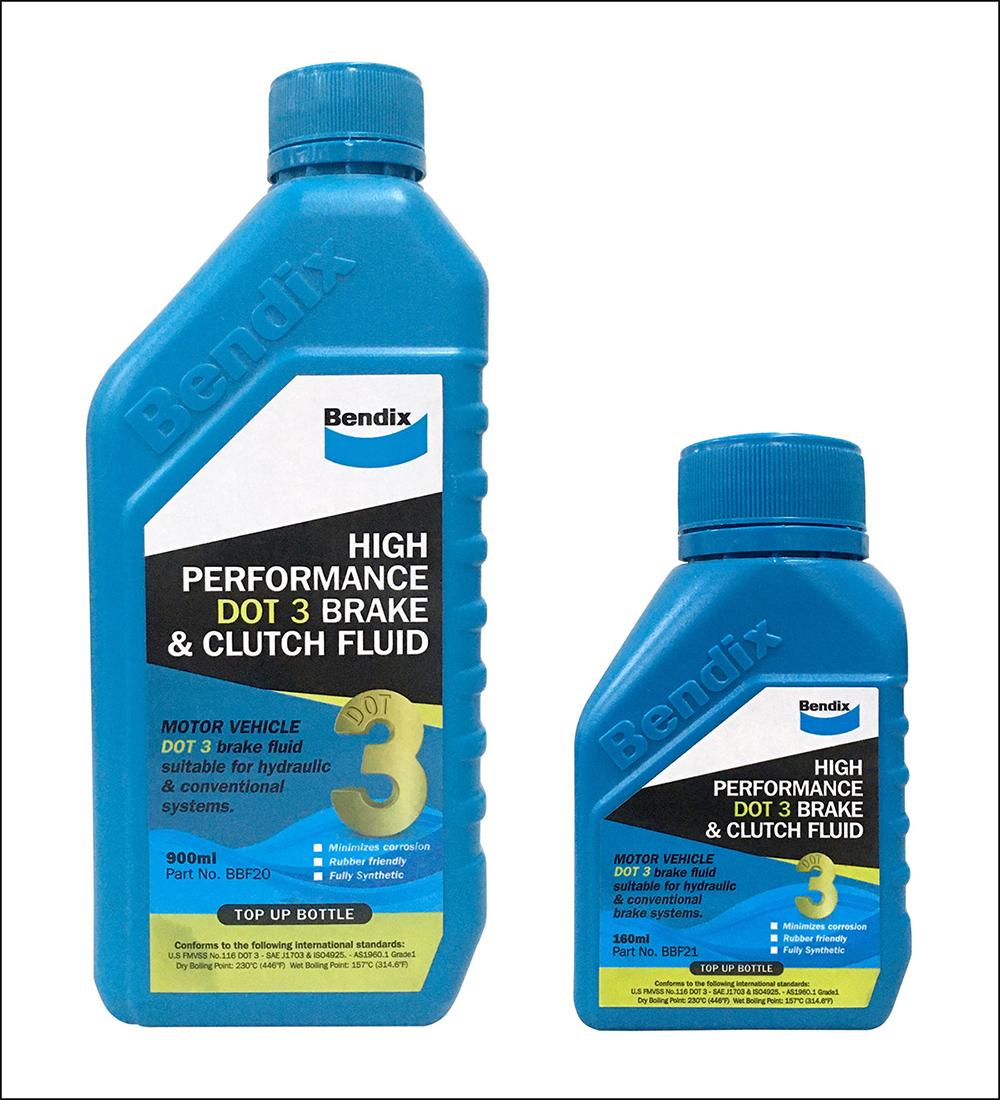 The main selling point of the Bendix brake fluid is its ability to minimize corrosion.
"Our DOT 3 and DOT 4 brake fluids are safe when they come in contact with other components in the engine bay as they minimize corrosion of tinned iron, steel, aluminum, cast iron, brass and copper components—while being inert toward both natural and synthetic rubber used in brake hoses, cups and seals," explains Calado.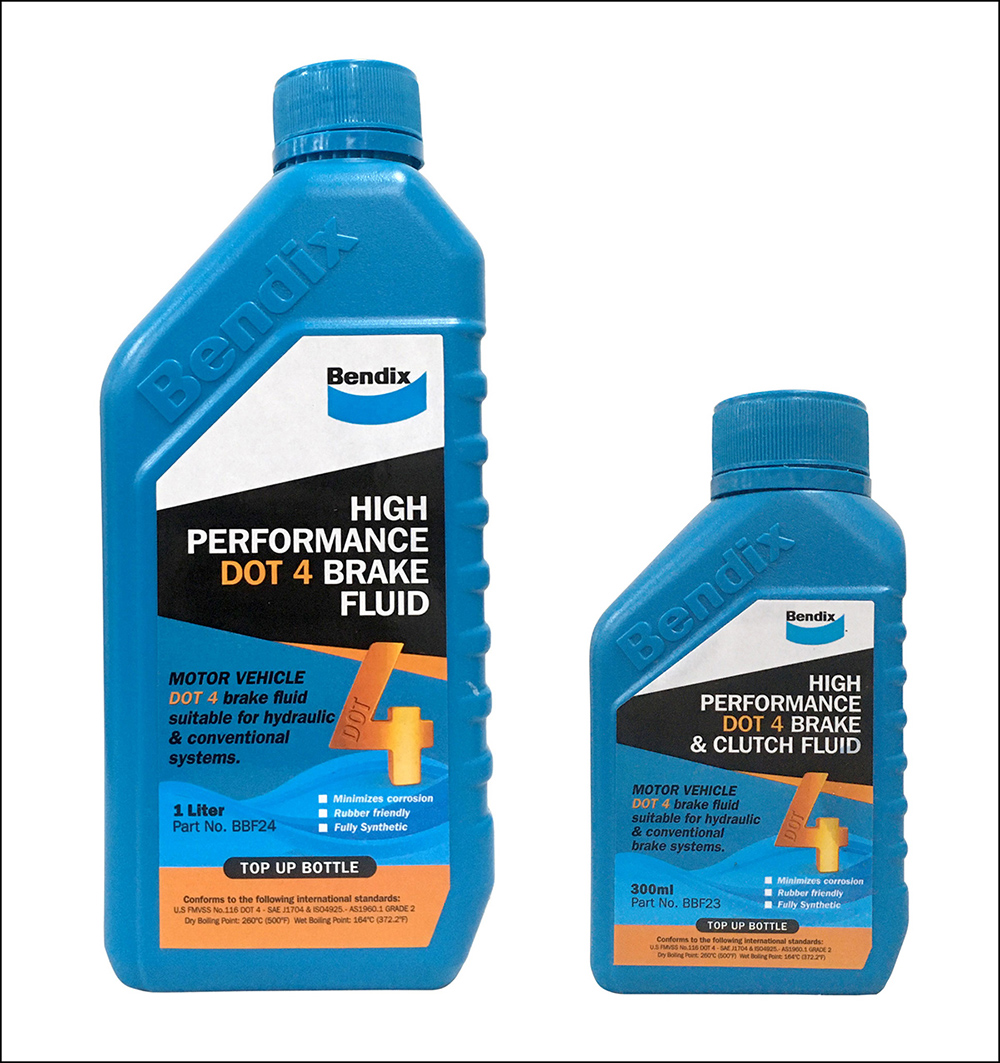 Bendix's DOT 3 and DOT 3 brake fluids are said to be made of high-performing polyglycol-type fluid. I'm not familiar with the substance, but it sounds nerdy effective. The light-yellow DOT 3 is supposedly ideal for both ABS and non-ABS disc and drum brakes, and has a dry boiling point of 230°C and a wet boiling point of 140°C. The clear-colored DOT 4, meanwhile, is touted as being "expertly formulated for robust driving," with a dry boiling point of 260°C and a wet boiling point of 155°C. I assume all of these are impressive figures in the science of braking systems.
Let's face it: Anything that has to do with our brakes is unsexy. Extremely boring, if you think about it. Then again, think about it some more and you will realize that the subject deserves more of your attention. Because these products could be the ones to save your and your loved ones' lives.