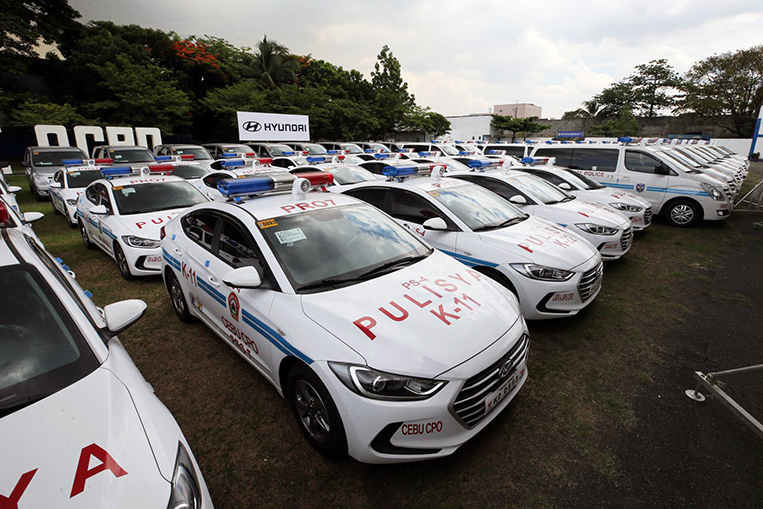 It seems the only way our cops will have decent cars is if other countries keep extending their generosity toward us.
In November last year, Japan donated 100 patrol vehicles to the Philippine National Police, which included 87 units of the Mitsubishi Montero Sport. Today, it's South Korea's turn to display its benevolence to our country by giving the PNP a sizable fleet of service cars.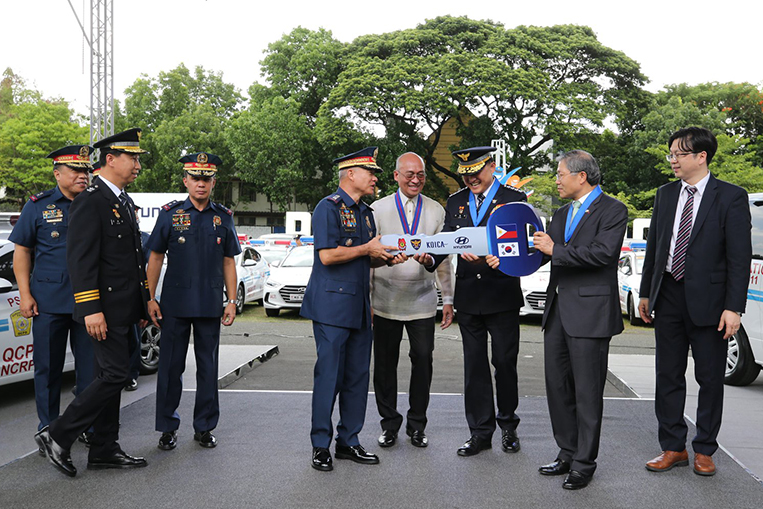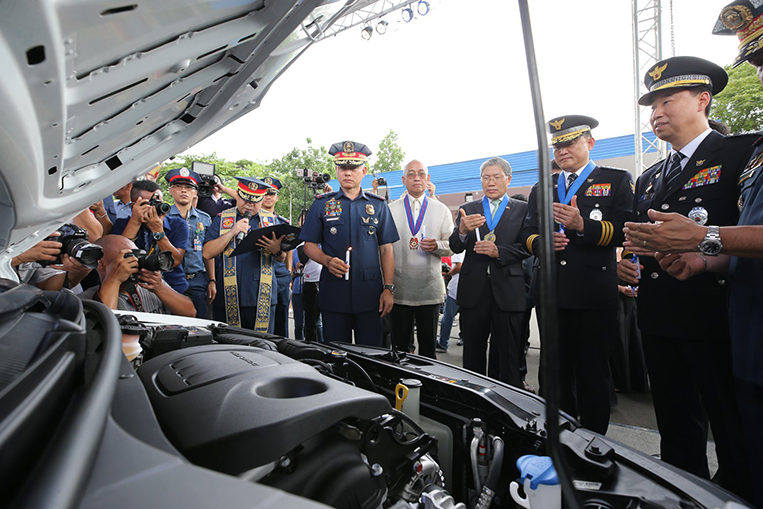 In a handover ceremony held in Camp General Tomas Karingal in Quezon City, Korean National Police Agency's General Lee Chul-Sung and Korean Ambassador Dong-Man Han formally presented a total of 130 Hyundai patrol cars to PNP Chief Oscar Albayalde. The gift consists of 49 marked units of the Elantra, 49 units of the Starex and 32 unmarked units of the Starex.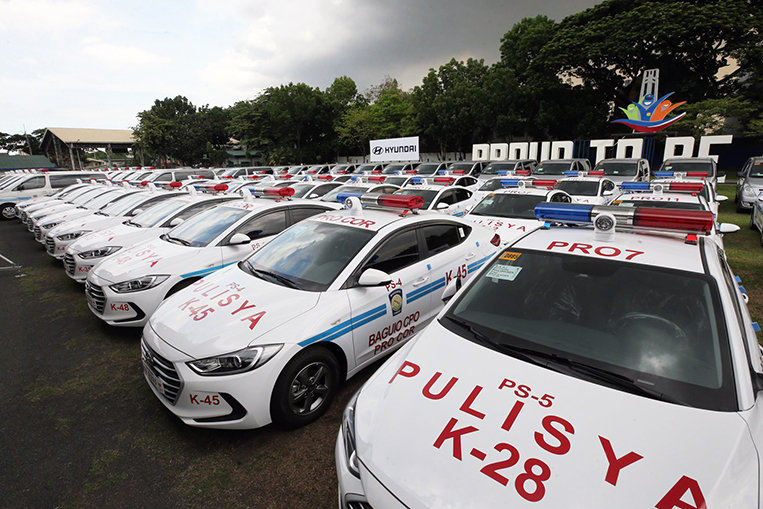 The donation forms part of a $6.6-million aid granted through the Korea International Cooperation Agency. The objective of the wheeled largesse? To help our cops become more efficient in catching criminals. In fact, the project's official name is "Enhancing the Criminal Investigation Capability of the Philippine National Police." According to a statement shared by the PNP on Facebook, the cars will be distributed to the Directorate for Investigation and Detective Management, the Criminal Investigation and Detection Group, the Anti-Kidnapping Group, the Anti-Cybercrime Group, the National Capital Region Police Office, and the city police offices of Angeles, Cebu, Lapu-Lapu, Mandaue, Davao and Baguio. Apparently, these places have vibrant Korean communities, so the donation is also partly in the interest of Korean nationals.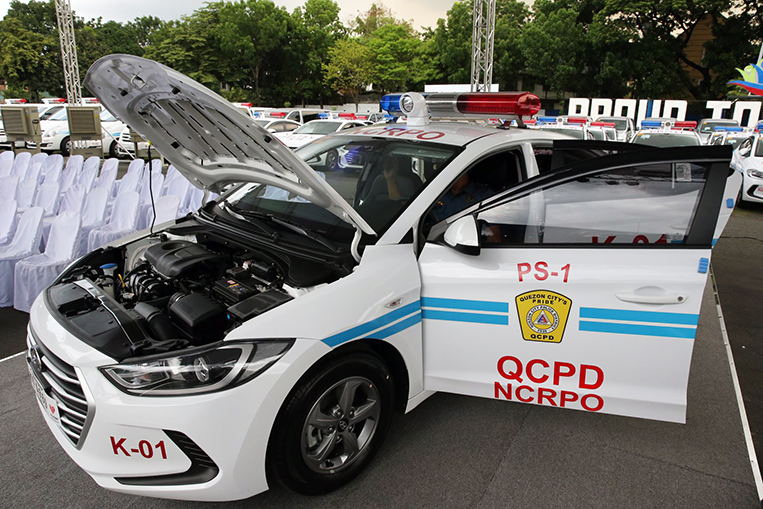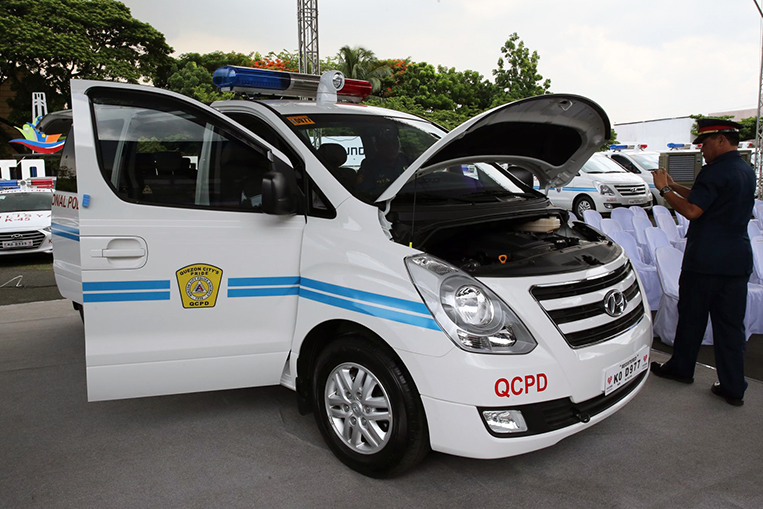 And because the PNP can't be counted upon to take care of its own vehicles, the Korean government made sure to make repair and maintenance part of the grant. "The Hyundai Motor Company commits to provide excellent maintenance service to capacitate the PNP to carry out its mission of maintaining peace and order while enjoying a safe and comfortable ride," the statement said.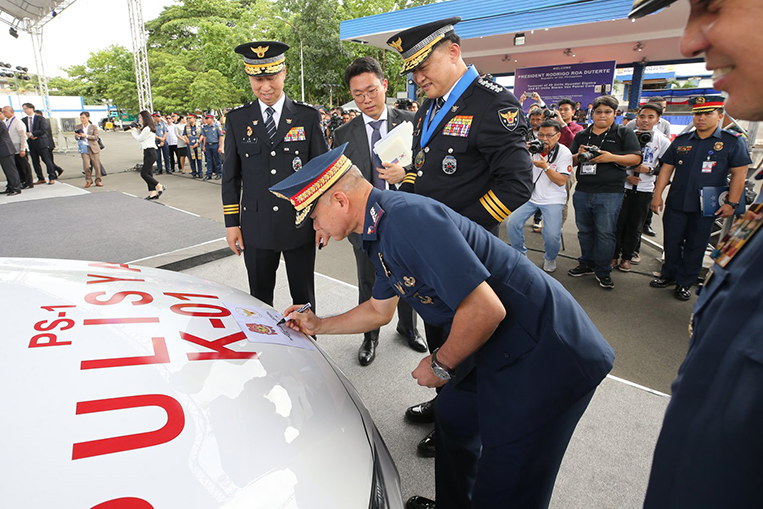 Huge props to the Republic of Korea for this generous present. May thugs never outrun these Hyundai vehicles.